The Lincoln Eatery's Potato Latkes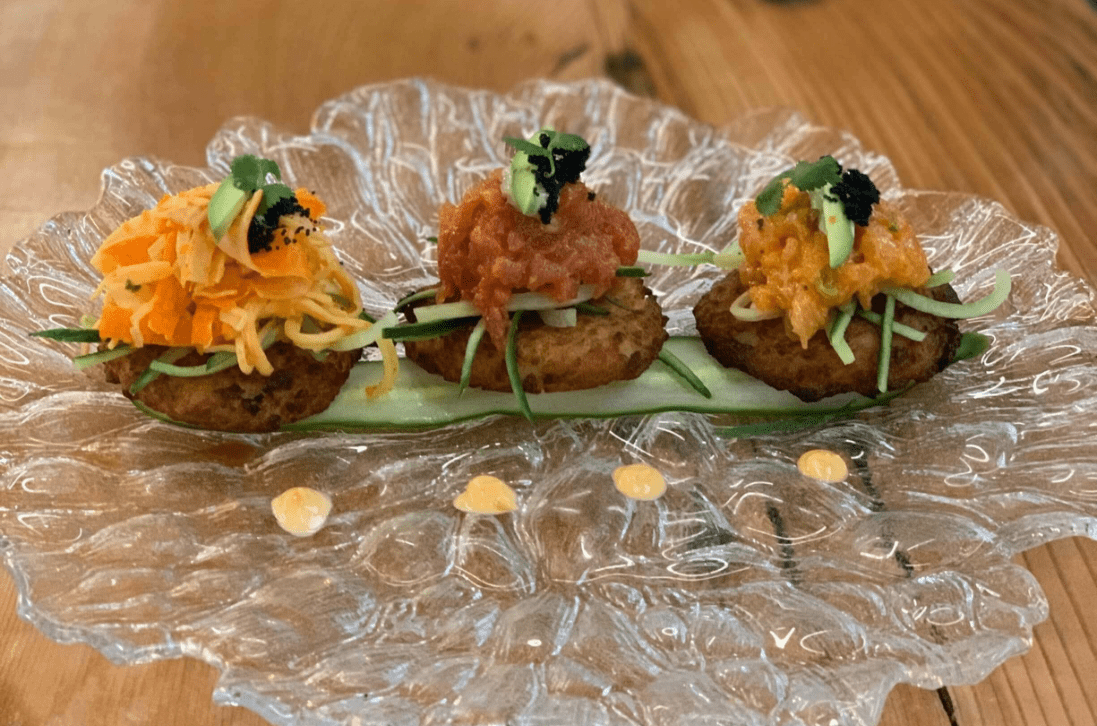 The Lincoln Eatery's Potato Latkes
Stuart Morginstin, owner of three outposts at The Lincoln Eatery, is offering an array of innovative latkes this holiday season. At MED by Marble & Rye, a modern take on a traditional Jewish deli, you'll find the potato pancakes topped with pastrami or corned beef and drizzled with mustard and sauerkraut. There's also s'mores latkes with chocolate graham crackers and marshmallows, and a jelly doughnut version with grape jelly and powdered sugar. At TYO Sushi, a kosher Asian concept, latkes are topped with tuna tartare, salmon tartare and spicy crab mix, while at Smoke'd, a kosher barbecue spot, they are topped with pulled beef. "This tried-and-true latke recipe was passed down through generations," Morginstin says. "You can eat them with traditional toppings like applesauce and sour cream, or modernize them, as we have, with your favorite toppings." 
RECIPE
Ingredients:
2 large russet or Idaho potatoes (try sweet potato for a sweet version), scrubbed, peeled and cut lengthwise into halves
1 medium-sized onion, peeled and cut into halves
2 large eggs
½ cup all-purpose flour
1½ tsp salt
1 tsp baking powder
½ tsp freshly ground black pepper
Vegetable oil for frying
Method:
Start by grating potatoes and onions into one bowl using a hand grater or food processor.

Add all other ingredients into the bowl.

Mix by hand until all the flour has absorbed into the mixture.

Take a medium or large pan and fill about a quarter of the way with oil (the bottom of the pan should be covered). Heat the oil to medium-high heat.

Place 2 tbsp of mixture in the oil and wait about 5 minutes or until the edges turn a golden brown. 

Flip the latke to the other side and wait about another 5 minutes or until it turns golden brown. 

Remove latkes and place on a wire rack (preferred method) or a paper towel–lined plate. 

Serve with your favorite toppings and enjoy! 
723 N. Lincoln Lane, Miami Beach; thelincolneatery.com