Kush by Stephen's Goy-ish Croquetas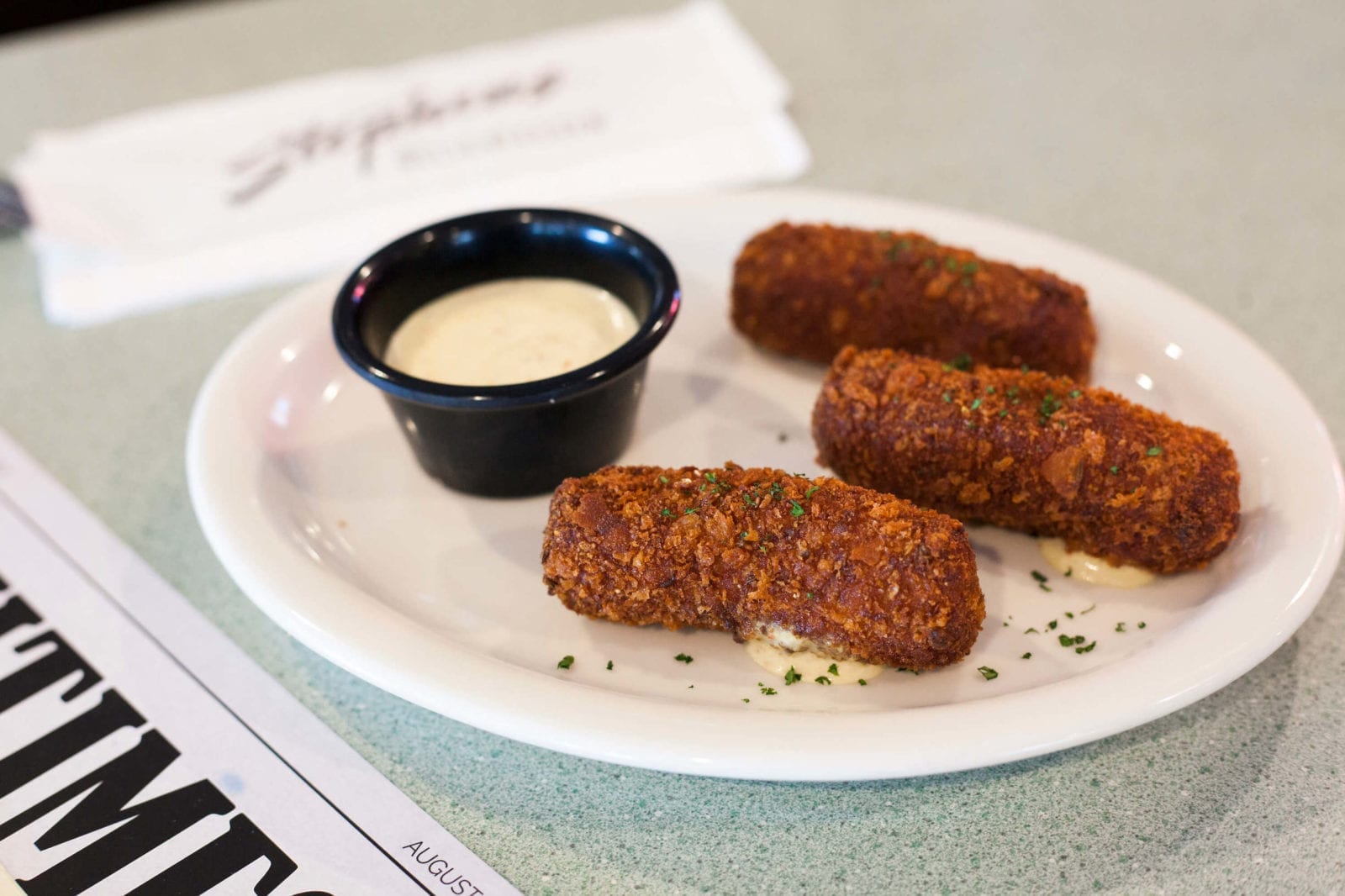 Kush by Stephen's Goy-ish Croquetas
When the pandemic temporarily closed his various restaurant locations, Matthew Kuscher (the "Kush" of Kush Hospitality) saw an opportunity to restore Stephen's Delicatessen, Miami's oldest deli, by infusing it with a new strain of the successful Kush brand. "At Kush by Stephen's, we unite traditional Latin flavors with Jewish deli classics—our Goy-ish croquetas embody that," says Executive Chef Leo Osorio. "We decided to marry all the ingredients found in the king of all deli sandwiches, the Reuben, and prepare it in croqueta form to create a unique bite that is flavorful and representative of both cultures." 
RECIPE
Ingredients:
1 cup sauerkraut
½ cup onion, chopped
3 tbsp minced garlic
1½ pounds corned beef
1 pound Swiss cheese
4 eggs, lightly beaten
4 cups breadcrumbs 
Method:
In a Robot-Coupe (food processor), pulverize rye bread until fine. Place in a bowl and set aside.

Beat eggs, place into a bowl and set aside.

In a Robot-Coupe, mix onions, sauerkraut (strained), corned beef and cheese. Mix until all ingredients are fully incorporated.

Weigh out 1½ oz portions of the mixture and shape the croquettes into cylindrical form. Place on oiled sheet pan and cool (15-20 minutes).

Dip chilled croquettes into egg wash, then breadcrumbs, and place on a sheet pan.

Place breaded croquettes in the freezer for at least 3 hours.

Once croquettes are frozen, fry at 325 F until golden brown.
1000 E. 16th St., Hialeah; 305.887.8863; stephensdeli.com