Pisco y Nazca's Chaufa Amazonico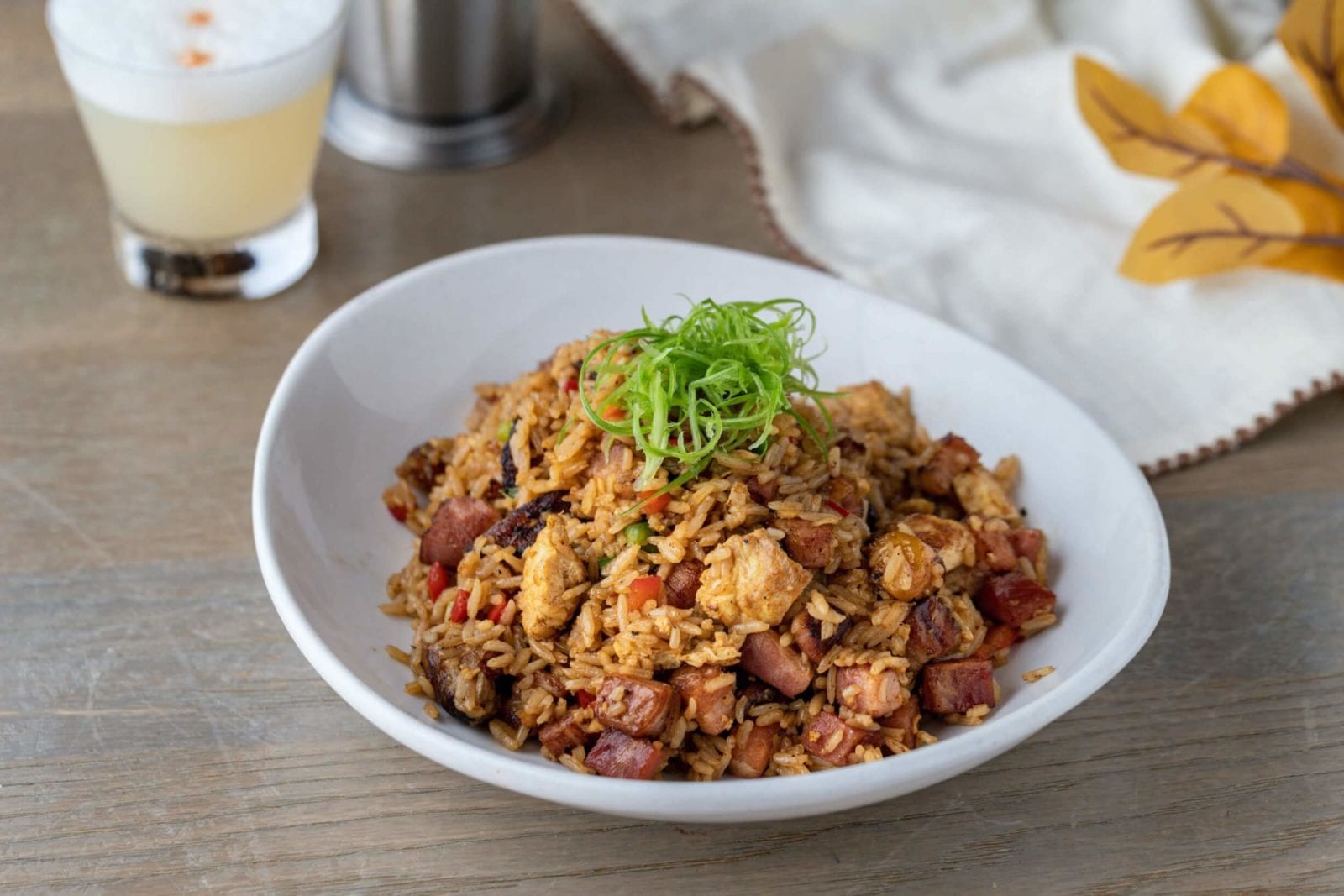 Pisco y Nazca's Chaufa Amazonico - Photo by Daniela Pallone
Pisco y Nazca Ceviche Gastrobar, which has locations in both Kendall and Doral, is known throughout Miami for its bold flavors, innovative spins on Peruvian classics and rotating seasonal dishes. "Our chaufa Amazónico is a must-try holiday dish," says Executive Chef Javier Narvaez. "We combine the sweetness of the plantains with the smokiness of the pork and the freshness of our ingredients." 
RECIPE
Ingredients:
1 fl oz canola oil
6 oz bacon
¼ cup bell pepper mix
¼ cup scrambled eggs
2 tsp ginger, minced
Cooked jasmine rice
4 each sweet plantains
2 oz amazonico premix
1 pinch scallion curls
Method: 
Fry sweet plantains at 350 F for 3 minutes, cut plantains into half length. 

Heat wok until smoking. 

Add oil and bacon and sear for 2 minutes, tossing every 30 seconds.

Add ginger, pepper mix and sweet plantains and cook for 30 seconds. 

Stir-fry using the wok ladle to create a flame for 15 seconds.

Add eggs, rice and toss to combine. 

Pat rice flat evenly around the base of the wok and allow it to cook for 15 seconds.

Turn off flame, flatten rice one more time and drizzle in premix evenly around rice.

Toss one more time to incorporate premix.

Plate chaufa onto the desired plate. 

Add scallion curls to garnish the dish. 
8551 NW 53rd St., Doral; 786.535.9154 & 8405 Mills Drive, Miami; 305.630.3844; piscoynazca.com