Holiday-Inspired Cocktail Recipes – Miami Edition
Because no holiday celebration is complete without a corresponding libation, we tapped some local hot spots to share their favorite drinks of the season.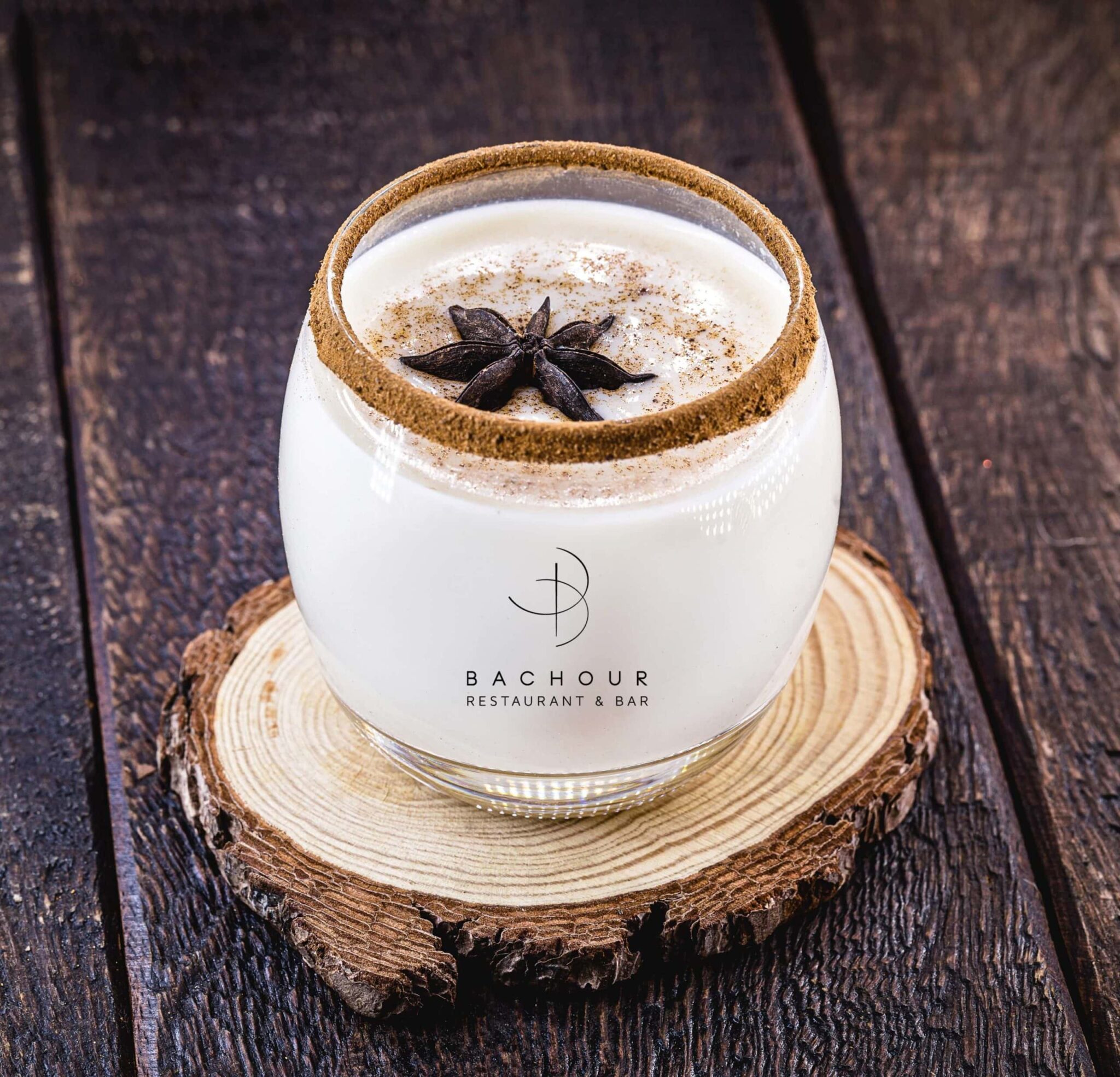 Bachour's Coquito
Bachour's Coquito
"The coquito, sometimes called Puerto Rican eggnog, is a traditional drink in my native Puerto Rico that signals the start of the holiday season. At Bachour, we have one nonalcoholic version and one 'clarified' version, which is a modern interpretation of the classic." — Antonio Bachour, Owner, Bachour Restaurant & Bar
Ingredients:
1 can (12 oz) evaporated milk
1 can (14 oz) sweetened condensed milk
2 cups (15 oz can) cream of coconut (like Coco Lopez)
¼ tsp cinnamon
⅛ tsp nutmeg
1 tsp vanilla
1½ cup white Don Q or Bacardi rum
Cinnamon sticks for garnish
Method:
Mix cream of coconut, sweetened condensed milk, evaporated milk, rum, vanilla, cinnamon, cloves and nutmeg in a blender. Process them until they are well-mixed, then pour into a glass pitcher or bottle and cover it. Alternatively, add the cover to the blender bowl and place it in the fridge. Refrigerate for about 1 hour before serving. The coquito tastes best very cold.
2020 Salzedo St., Coral Gables; 305.203.0552 & 8405 NW 53rd St., Doral; 786.577.3232; antoniobachour.com

Osaka's AKA Sour

"We took this traditional cocktail and gave it an Osaka twist, elevating it into an experience of its own. The AKA Sour transforms with every sip—changing not only in its color from a green to an intense burgundy, but also in its flavor profiles. The ice cube combines chicha morada and a red wine blend. Then we shake quebranta pisco sour into a handmade stone shaker and pour it tableside." — Joshua Lopez, Mixologist, Osaka Cocina Nikkei
Ingredients:
2 oz 1615 Pisco Acholado
¾ oz lime juice
¾ oz cardamom syrup
1 egg white
1 unit AKA ice
6 cubes ice
Method:
Dry shake all ingredients first, then shake again with ice. Put into a botija. Serve tableside. 
1300 Brickell Bay Drive, Miami; 786.627.4800; osakanikkei.com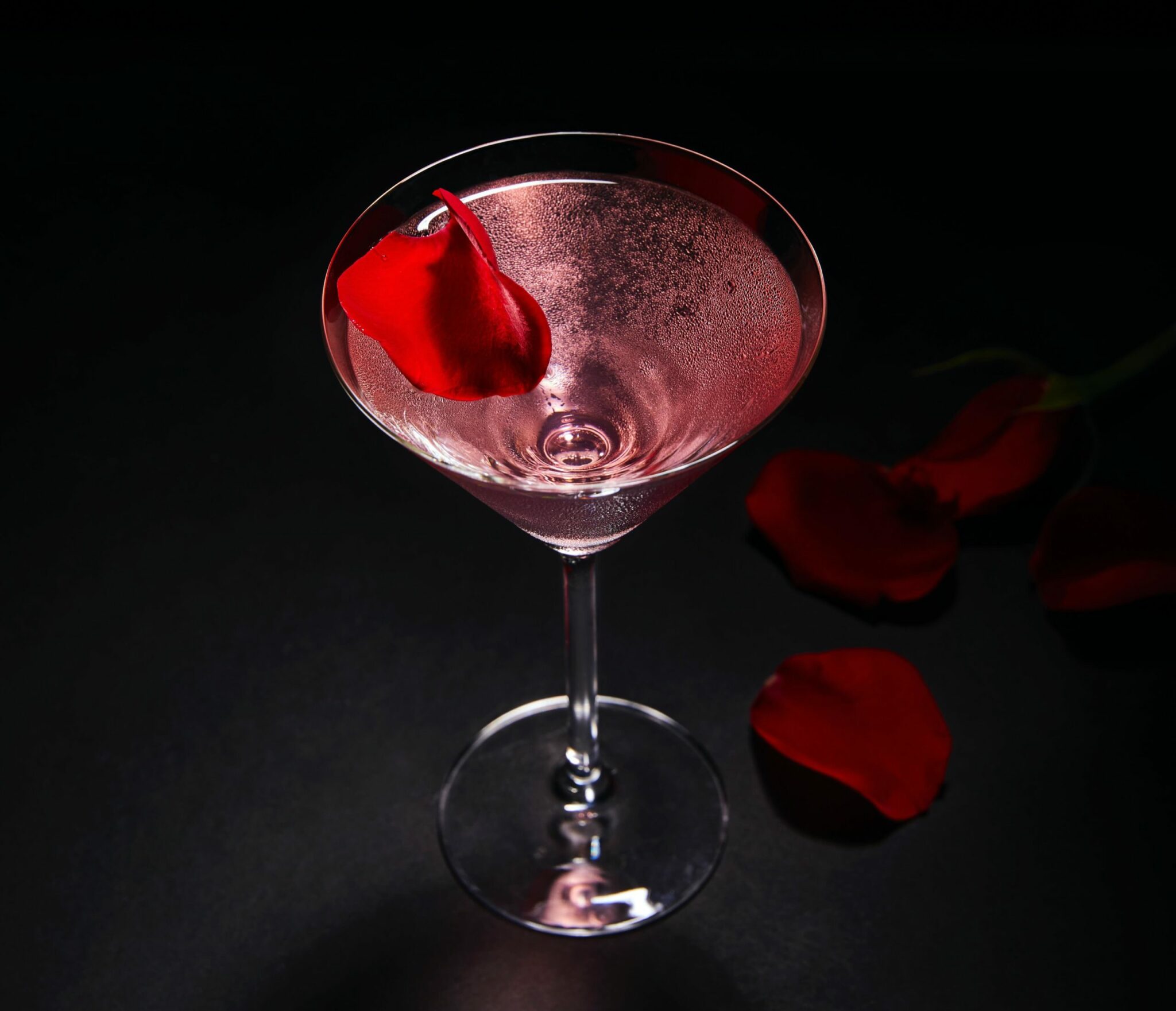 The Setai's Rose Martini
"The Rose Martini, inspired by the roses found in the hotel's lobby and throughout the property, is offered annually at The Setai during the holiday season. The sake- and Champagne-based drink pairs well with Jaya's Pan-Asian cuisine, as well as Ocean Grill's new Italian-inspired dinner menu." — Julien Labays, Food & Beverage Director, The Setai, Miami Beach
Ingredients:
5 oz rose syrup
1½ oz sake and vodka infused with rose petals
¾ oz peach-infused vodka
Splash of homemade ginger syrup
Top off with rosé Champagne (to balance out the sweetness) 
Method:
Add all ingredients, minus Champagne, into the mixing glass. Stir with ice for about 25-30 revolutions. Strain into martini glass. Top with rosé Champagne and garnish with ground dried organic rose petals. Garnish with crushed edible rose petals (ground to a powder).
2001 Collins Ave., Miami Beach; 855.923.7899; thesetaihotel.com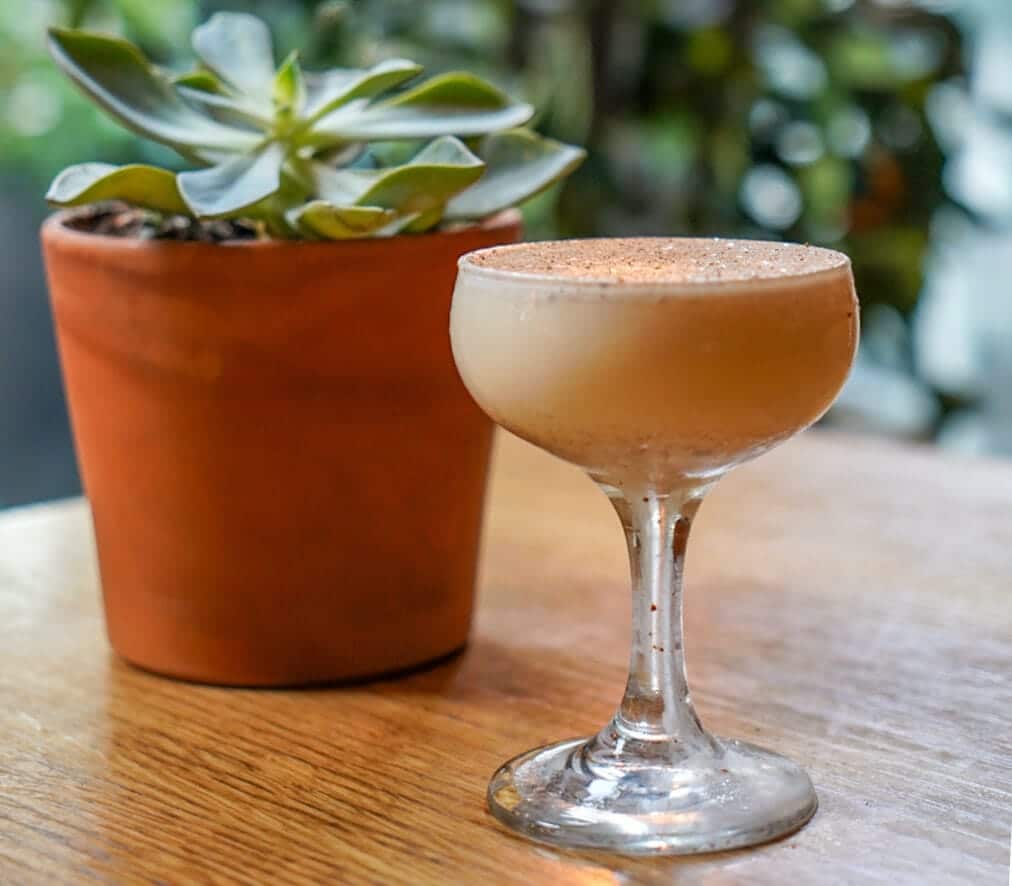 SAAM Lounge's Uncle SAAM Eggnog
"Our Uncle SAAM Eggnog tastes like melted ice cream in a glass. Crafted with bourbon, spiced rum, heavy cream, milk, sugar and eggs, it truly hugs your throat as you drink it." — Sami Kohen, Complex Director of Food & Beverage, SLS Brickell
Ingredients:
(Serves 12)
6 eggs, separated
¾ cup sugar
1 quart whole milk
1 pint heavy cream
8 oz bourbon
4 oz spiced rum
Grated nutmeg 
Method:
In a large bowl, beat the egg yolks and ½ cup of sugar until they turn light in color. Stir in the milk, heavy cream, bourbon and rum. In a separate bowl, beat the egg whites with the remaining ¼ cup of sugar until they form soft peaks. Fold about ⅓ of the egg whites into the yolk mixture. Pour into a punch bowl and top with freshly grated nutmeg. Fold in the remaining egg whites as desired.
SLS Brickell, 1300 S. Miami Ave., Miami; 305.239.1300; slshotels.com/brickell

Seawell Fish N' Oyster's Berry Joyous 

"We love to use seasonal fruits and spices in our cocktails to mark the holidays. The magic of the drink is between the ginger liqueur and the floral notes of gin. This, along with tangy berries and warmth from the cinnamon, gets us ready for a joyous holiday season." — Jennifer Arcila, R&B Supervisor, Kimpton Angler's Hotel South Beach 
Ingredients:
2 oz Fords Gin
¾ oz Domaine de Canton
¼ oz crème de mûre
½ oz lime juice
¼ oz lemon juice
4 blackberries
4-5 blueberries
Ginger beer
Cinnamon stick 
Method:
Muddle berries with the crème de mûre. Add gin, Domaine de Canton and the juices. Add ice, shake and strain into glass. Top off with about 2 oz of ginger beer and grate cinnamon on top to finish. 
Kimpton Angler's Hotel South Beach, 660 Washington Ave., Miami Beach; 305.534.9600; seawellmiami.com; anglershotelmiami.com

The Ritz-Carlton, Bal Harbour's White Christmas Martini

"There is no better time than the holidays to indulge, and what's more indulgent than our dessert-in-a-glass white chocolate martini? Alongside views of the water surrounding the resort, the rich flavors of this decadent cocktail help celebrate the holidays in beautiful Bal Harbour." — Joseph Fisher, Hotel Manager, The Ritz-Carlton, Bal Harbour
Ingredients:
Makes 2 drinks

3 oz vanilla vodka
2 oz white chocolate liqueur (we use Godiva)
2 oz cream
Method:
In a cocktail shaker with ice, add vodka, white chocolate liqueur and cream. Shake very well, at least 30 seconds. Strain into a chilled martini glass. Garnish with chocolate sticks or shavings. 
 10295 Collins Ave., Bal Harbour; 305.455.5400; ritzcarlton.com/balharbour

Sugar's Oh, You Fancy Huh

"Our twist on this classic Champagne cocktail plays off the combination of summer and winter flavors, with elderflower blending with pomegranate and the spicy notes of cognac to make it a true Miami holiday drink. The flavors shine through even more when paired with Sugar's Asian-inspired tapas." — Danilo Dacha, Bartender, Sugar
Ingredients:
1¾ oz Rémy Martin VSOP
¾ oz pomegranate juice
½ oz St-Germain
½ oz lemon juice
½ oz simple syrup
Method:
Shake vigorously. Strain in a martini glass and top up with Champagne. Garnish with a lemon peel.
East Miami, 788 Brickell Plaza, Miami: 786.805.4655; easthotels.com/miami