Seasons 52's Cedar Plank-Roasted Salmon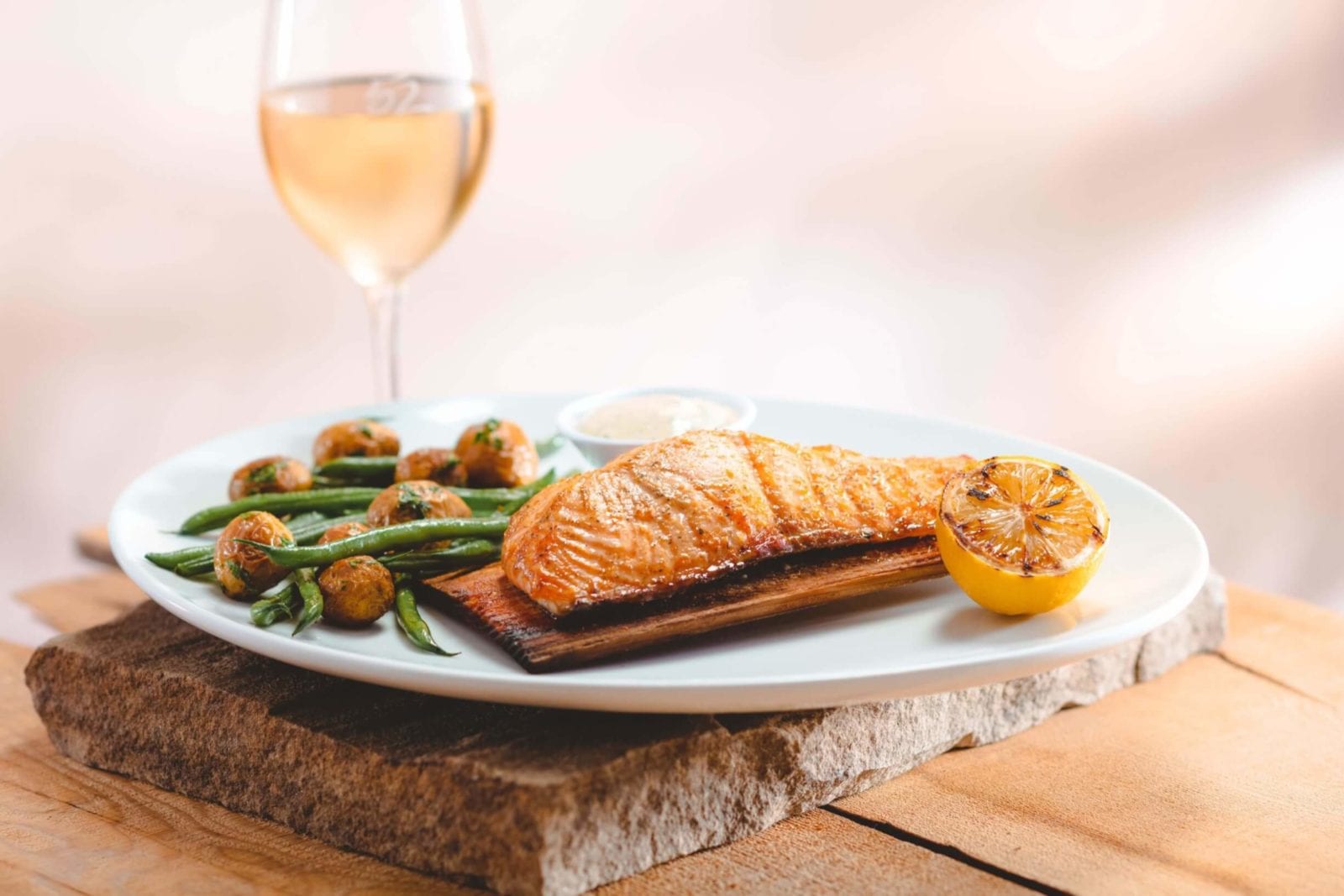 Seasons 52's Cedar Plank-Roasted Salmon
Seasons 52 has become a go-to dining spot in cities all over the U.S. for fresh, seasonal fare. "Menu items come and go, but the one dish that is here to stay is our fan-favorite, brick oven–roasted cedar-plank salmon," says Chef Elvis Bravo, who helms the restaurant chain's Fort Lauderdale location. "The Norwegian salmon is prepared over cedar wood, which adds a smoked, aromatic flavor. Paired with wine or spirits, the savory entrée completes the holiday meal for festive gatherings of any size." 
RECIPE
Serves 4 
For the Salmon:
2 tbsp Dijon mustard
1 tsp malt vinegar
1 tsp soy sauce
Zest and juice of 1 lemon
1 tbsp extra-virgin olive oil
Four 6 oz salmon fillets
4 cedar planks or 1 large one, soaked in water overnight
Sea salt and fresh ground black pepper to taste 
In a mixing bowl, combine Dijon mustard, malt vinegar, soy sauce, lemon zest and juice.

Toss salmon fillets until evenly marinated. Let marinate for 1 hour. 

Preheat the oven to 475 F. Remove cedar planks from water and coat the top of planks with extra-virgin olive oil. 

Place salmon fillets on planks and season with salt and pepper. Roast salmon until 130 F internal temperature at thickest part, around 8-10 minutes.

Serve with dill mustard sauce and lemon.
For the Dill Mustard Sauce:
2 tbsp Dijon mustard
2 cups mayonnaise
½ cup heavy cream
¼ cup Worcestershire sauce
2 tbsp A1 sauce
1½ tsp fresh dill leaves, picked and chopped
2428 E. Sunrise Blvd., Fort Lauderdale; 954.537.1052; seasons52.com