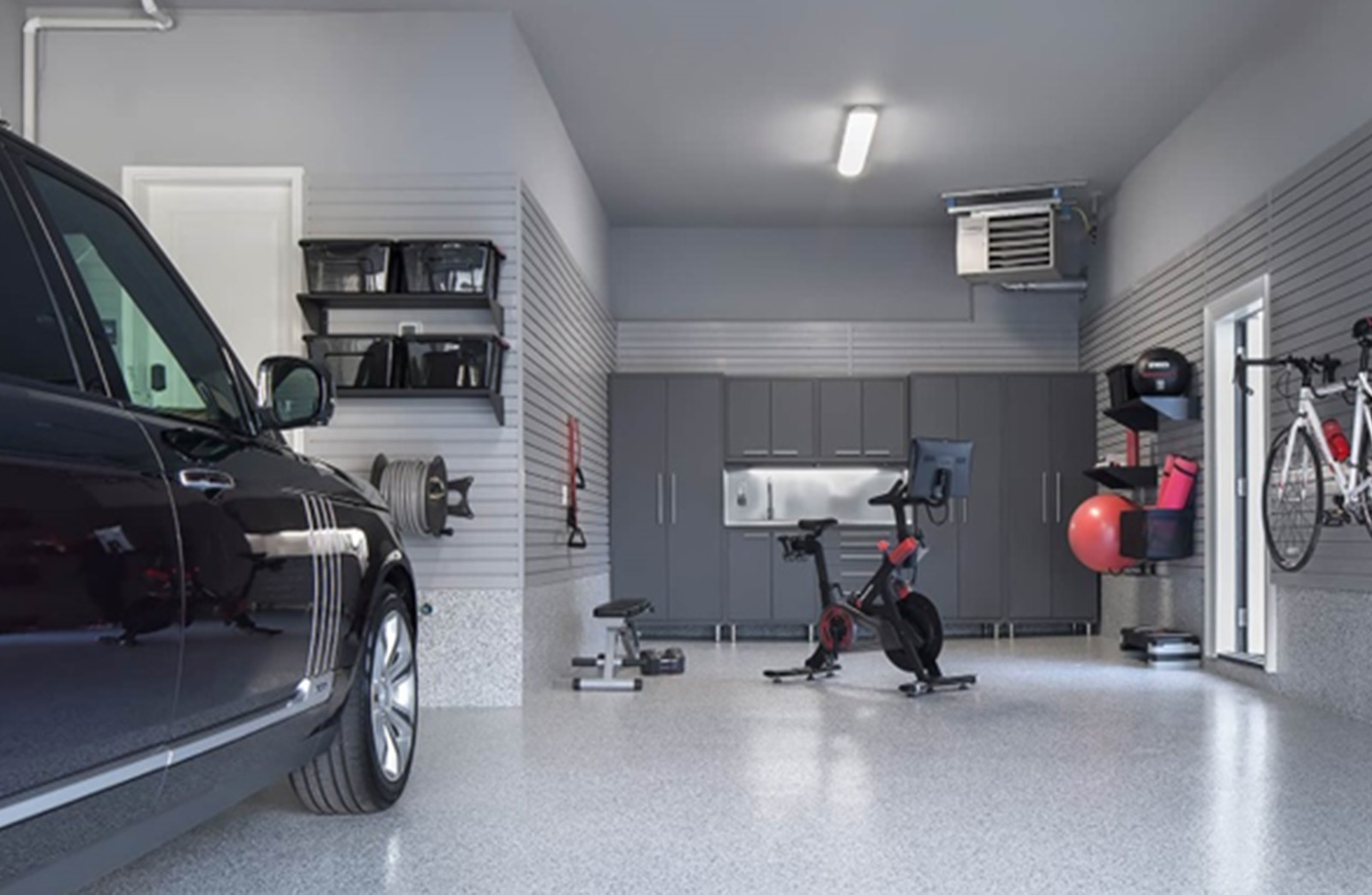 Garage Living
The garage is the most important place in your house, and the first and last thing you usually see. Why wouldn't you want it to look as good as the rest of your home?
Being a custom home builder, Marc Julien identified the garage as being the most often forgotten, but also an area that holds huge potential. Garage Living is a premium garage transformation company that offers everything from flooring and cabinets to wall storage and garage doors. Need a car lift for your Ferrari? How about two?
"The dirty, featureless garage is a thing of the past. South Florida's most sophisticated residents don't want their garage to be a sterile, uninviting space—nor a catchall for everything they don't want in the house," Julien explains.
Garage Living understands the importance of a garage. It is more than a space for a car. It's often a home gym, workshop or storage space as well. It's time to lose all the clutter and make a fine room for your luxury vehicles. Each project is custom-designed, and the days of dusty, cluttered garages are over. After the initial white-glove consultation, it usually takes only a few days to complete the design and place an order. Now that you've got your wish list together, before you make your purchases, get the talented team at Garage Living to help you create the perfect parking palace for your new toys. For more information on Garage Living or Marc Julien's custom home-build, renovation and exterior elements business, visit marcjulienhomes.com.
Garage Living, 755 NW 17th Ave., Ste. 104, Delray Beach; 561.251.5557;
garageliving.com/sefl
This story is from the Fall 2021 issue. Read the magazine here.