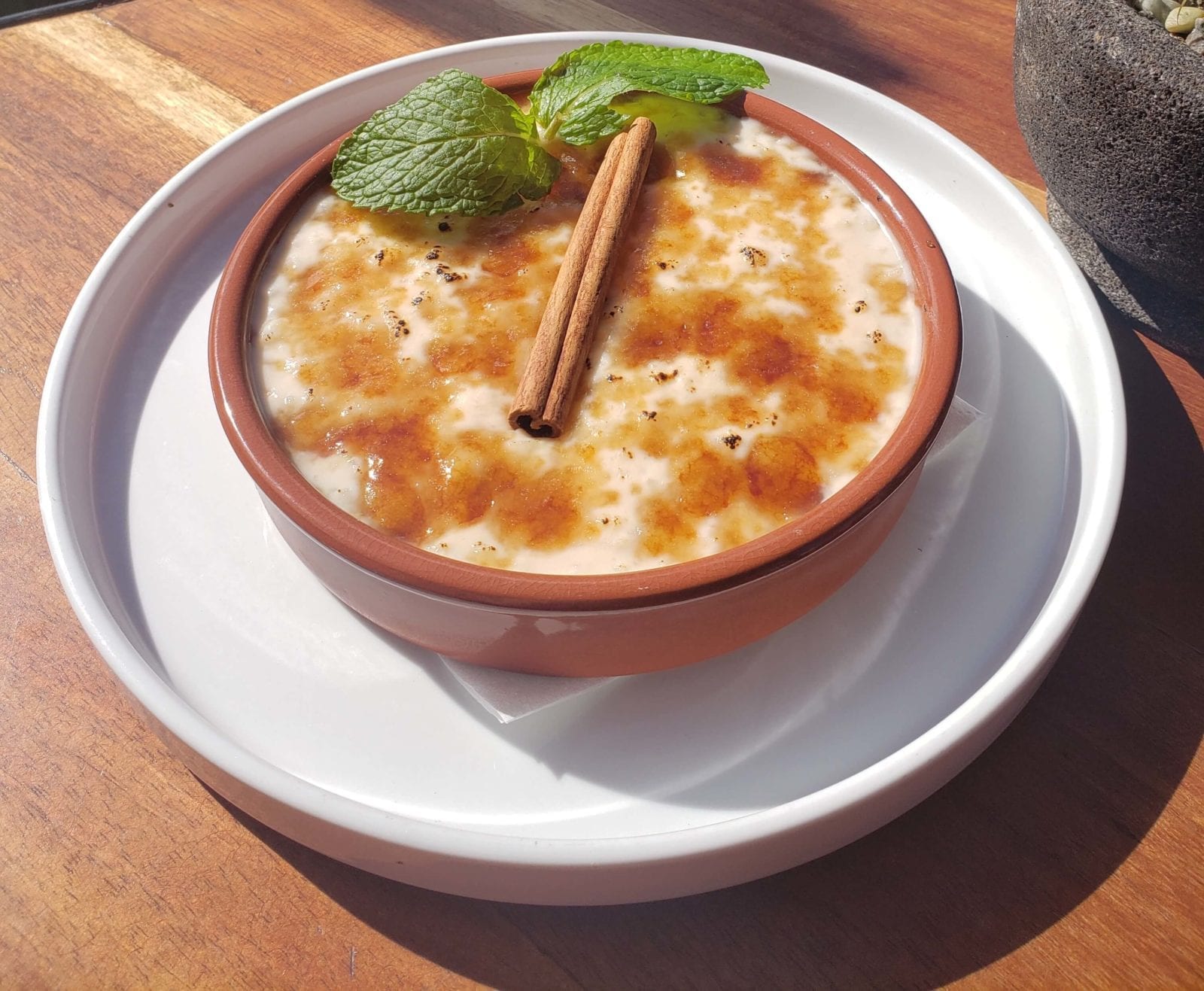 Bakan's Arroz Con Leche
Enjoy an authentic Mexican dining experience at Bakan, whose artsy patio features inverted wooden pyramid canopies that showcase some of the country's most famous sights. For the holiday season, Executive Chef Sergio Suazo recommends the restaurant's popular arroz con leche. "This traditional dish symbolizes the taste of home during the holidays," he says. "We decided to bring it to our kitchen and prepare it with passion and love so our customers could share that sentiment with us." 
RECIPE
Ingredients:
2 cups rice
4 cups water
1 cup whole milk
1 cup condensed milk.
1 piece whole cinnamon, sliced
1 cup refined sugar
1 tsp vanilla
1 cup raisins (optional) 
Method:
Put the rice in the water and bring it to a boil. Add the cinnamon at low heat for 20 minutes.

Add the milk, vanilla, sugar and reduce heat for 10 more minutes; stir constantly to avoid the rice sticking to the pan.

Check if the rice grains are fully cooked. 

Remove the pot from the heat and take out the cinnamon. Add the raisins and mix (optional). 

Let it cool down for 2 hours, then serve and decorate with a slice of cinnamon and a mint leaf.
2801 NW Second Ave., Miami; 305.396.7080; bakanwynwood.com