Zuma Miami's Sake Glazed Wings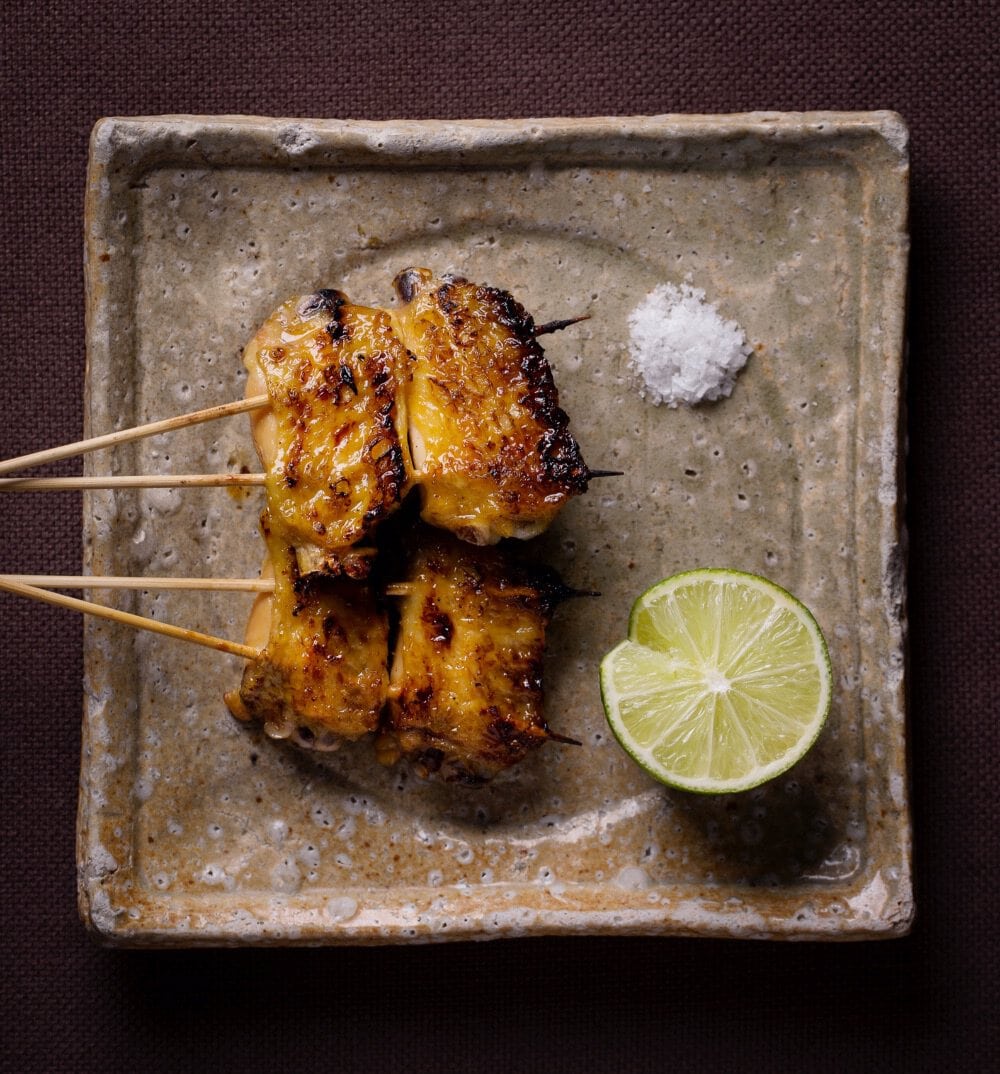 Zuma Miami's Sake Glazed Wings
Zuma has been a Downtown Miami staple for years, enticing guests with its Japanese-inspired dishes and divine sushi rolls. Though new dishes are always being introduced, the sake-glazed wings have been on the menu since the opening of Zuma's first location in London more than 15 years ago. The moment Zuma's chef and co-founder Rainer Becker tasted this dish, it became his all-time favorite. He says to this day, when he explains this dish to customers around the world, they are immediately blown away by its simplicity. 270 Biscayne Blvd. Way, Miami; 305.577.0277; zumarestaurant.com
RECIPE
Ingredients: 
Medium-sized chicken wings (flats only)
Bamboo skewers (soaked in water for 5 minutes)
Sake
Mirin
Kosher salt
Maldon sea salt
Lime
Method: 
Cut off ¼-inch of wing ends, slightly revealing bone. (This step is optional, reduces cooking time and makes eating a lot easier.) Start skewering the chicken! Each portion will contain 2 wings and 2 skewers. Keep each piece of chicken about 1.5 inches away from each other on the skewer. Skewers should be pierced between the bone and skin. Spray or rub a generous amount of sake onto skewered wings.Season both sides of wings with a generous amount of salt. 
Place wings skin-side down on an elevated rack, above the grill, on medium-high heat. Cook skin-side down until crispy and slightly blistered, about 6-7 minutes. Flip wings meat-side down. Cook for an additional 4-5 minutes.
Before serving, spray mirin on both sides of chicken wings. Cook both sides for about a minute more. Be sure to keep skin crispy, blistered and golden brown. (Honestly a little char won't hurt.) Squeeze some lime and sprinkle some additional sea salt to taste before consuming.