Lobster Bar Sea Grille's Thai-Style Lobster Salad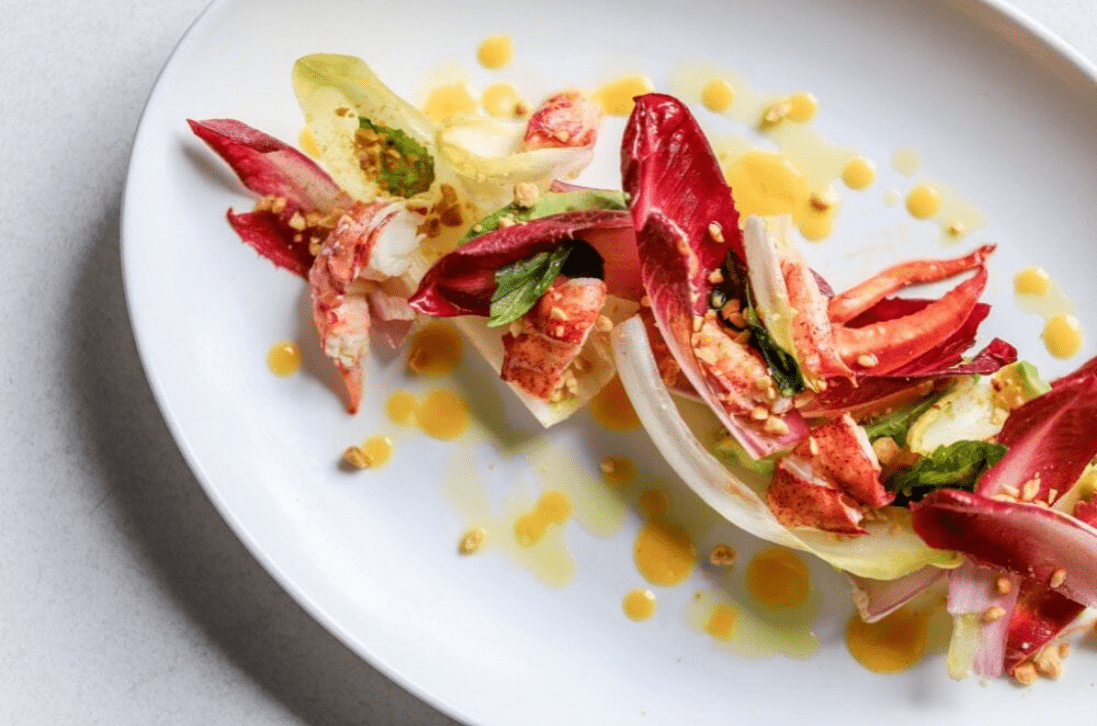 Lobster Bar Sea Grille's Thai-Style Lobster Salad
South Florida's summers call for lighter fare, which is why Lobster Bar Sea Grille, part of the award-winning Atlanta-based Buckhead Life Restaurant Group, is just the place to go to indulge the senses. "I like eating super-light in the summer, especially since moving to Florida, where summers get so hot," says Executive Chef Jeff Pfeiffer. "The Thai-style lobster salad is bright, healthy and has a great balance of flavor. The umami effect comes between the tart passion fruit, the bitter endives, the salty peanuts and the ocean flavor from the lobster."
450 E. Las Olas Blvd., Fort Lauderdale, 954.772.2675; buckheadrestaurants.com
RECIPE
Serves 4
For the Lobster:
2 Cull lobsters, steamed and de-shelled, cut into 1-inch pieces and chill
For the Passion Fruit Vinaigrette:
3 ripe passion fruit
1 tbsp apple cider vinegar
½ cup canola oil
¼ cup roasted peanut oil
1 tsp dry mustard
1 pinch cayenne pepper
Kosher salt
Scoop seeds and pulp out of the passion fruit and put in a steel bowl with apple cider vinegar and dry mustard. Slowly whisk in canola and roasted peanut oils. Season with cayenne and kosher salt. Set aside.
For the Salad Mise:
2 yellow Belgian endive heads
2 red Belgian endive heads
1 avocado
1 mango
¼ cup peanuts, salted, crushed
6 basil leaves
Cut the bottom off of the endive heads and remove the large outer leaves of each and set aside. Take the core of the endive heads and dice ¼ inch. Scoop out the avocado whole and slice each half lengthwise into 6 pieces. Peel the mango and remove the large halves. Slice and then julienne into ¼-inch matchsticks. Mix the diced endive, mango julienne and 2 tbsp of passion fruit vinaigrette. Rip the basil into pieces into the bowl and season with kosher salt.
Method:
Plate in a line on a long platter. Place the avocado across the line of mixed salad. Place the lobster pieces and endive leaves in a bowl with 2 tbsp of passion fruit vinaigrette. Season with kosher salt and cayenne pepper. Plate the pieces of lobster and endive leaves across the line of mixed salad in a whimsical manner, playing with different elevations. Sprinkle chopped peanuts over the top of the salad, drizzle another 2-3 tablespoons of vinaigrette over the salad and the plate. Finish with a few drops of extra-virgin olive oil.