Through the Grapevine with Amanda Fraga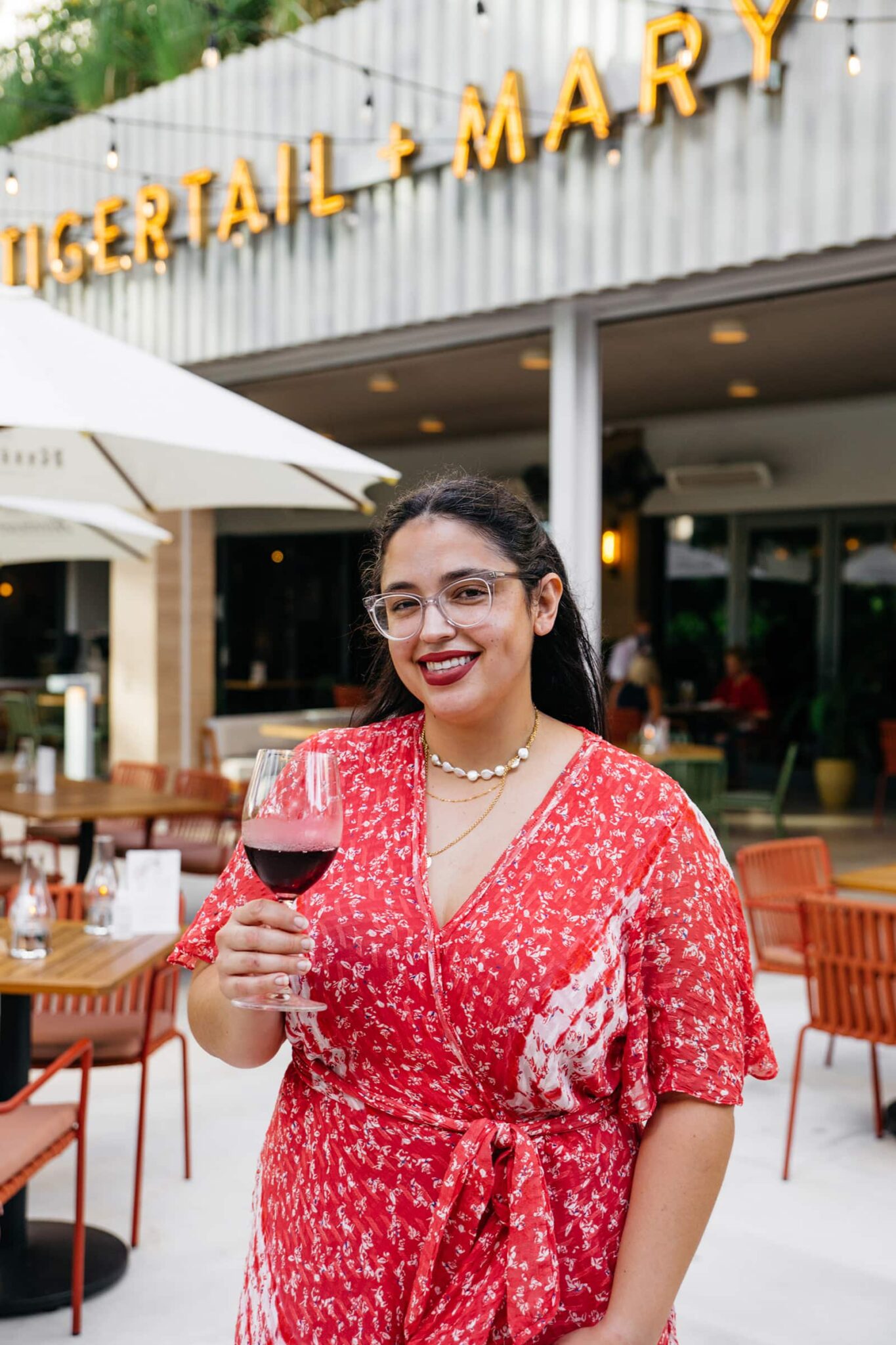 Amanda Fraga
Amanda Fraga began her wine journey at Florida International University, where she earned a bachelor's degree in hospitality management and a minor in beverage management. Now, as The Genuine Hospitality Group's beverage director, she innovatively trains staff through engaging "Wine Wednesdays."
For the Value – $15-$35
Ott Am Berg
Type: White
Varietal: Grüner Veltliner
Origin: Austria
Price: $22.99
Why this bottle? The name of the white grape, Grüner Veltliner (grew-ner velt-LEE-ner), can be difficult to pronounce, but very easy to drink. Think pinot grigio with a little more character.
For the Moderate – $35-$75
Combe by Stolpman Vineyards
Type: Red
Varietal: Trousseau
Origin: Santa Barbara, CA
Price: $35
Why this bottle? Planted on limestone soils, this expression of trousseau is bright and smooth, and filled with aromas of mixed berries and spice. It's a light in style wine that can be served chilled— perfect for our year-round warm weather.
For the Splurge – $100+
Vouette et Sorbée Blanc d'Argile
Type: Blanc de Blancs Champagne
Varietal: Chardonnay
Origin: Champagne, France
Price: $245 (magnum)
Why this bottle? Vouette & Sorbée is a grower in Champagne, which means that the wines are made with grapes they grew, unlike many large houses that purchase grapes or juice. You can think of growers like artisanal Champagne producers. In addition to having a great mineral-driven Champagne, it's even better that it's a magnum.
This story is from the Fall 2021 issue. Read the magazine here.