Through the Grapevine with Koen Kersemans of Casa D'Angelo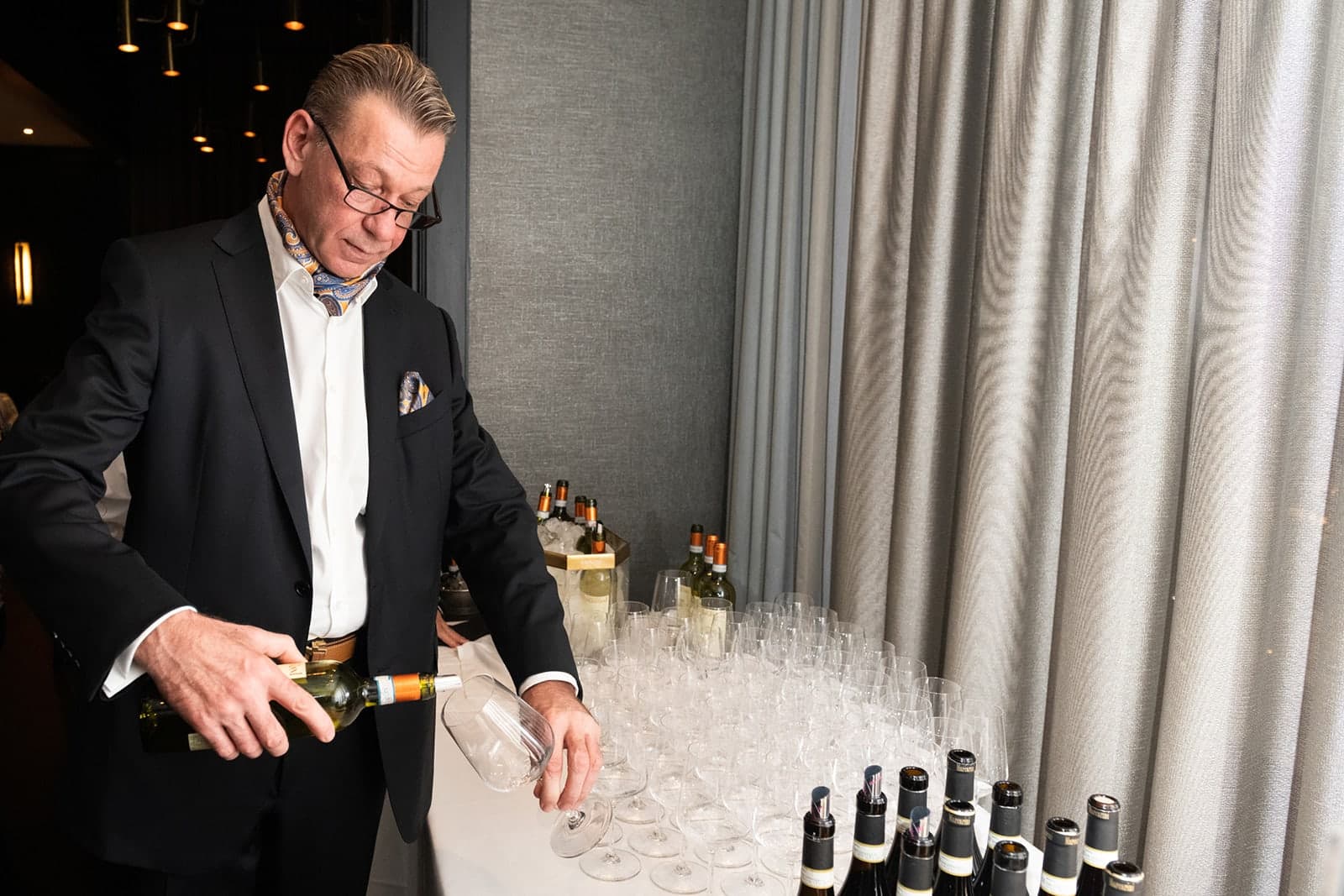 Through the Grapevine with Koen Kersemans
As Casa D'Angelo's wine director for the past two decades, Koen Kersemans has curated a famed wine collection of nearly 20,000 bottles for guests to admire and enjoy.
For the Value – $15-$35
Pieropan Soave Classico 2019
Type of wine: White
Varietal: 85% Garganega, 15% Trebbiano di Soave
Origin: Veneto, Italy
Cost: $40
Notes: Yellow color, nose of almond blossoms and marzipan; well-balanced with good acidity; great as an aperitif. Pair with asparagus.
For the Moderate – $35-$75
Tua Rita Perlato del Bosco 2017
Type of wine: Red
Varietal: 100% Sangiovese
Origin: Tuscany, Italy
Cost: $75
Notes: Purple in color with aromas of black fruits spices; full-bodied on the palate. Pair with cacio e pepe.
For the Splurge – $100+
Giovanni Rosso 2016 Barolo Serra
Type of wine: Red
Varietal: 100% Nebbiolo
Origin: Piedmont, Italy
Cost: $185
Notes: Shows dark and rich quality of fruit with black cherry and plum; refined tannins; minty notes linger on the finish. This wine shows the perfect expression of Serralunga d'Alba. Pair with wild mushrooms or fettuccine al tartufo bianco in season.
This story is from the Fall 2021 issue. Read the magazine here.