Miami Spice 2021 Round-Up
Miami Spice is back! Take advantage of HOT DEALS at some of South Florida's COOLEST RESTAURANTS.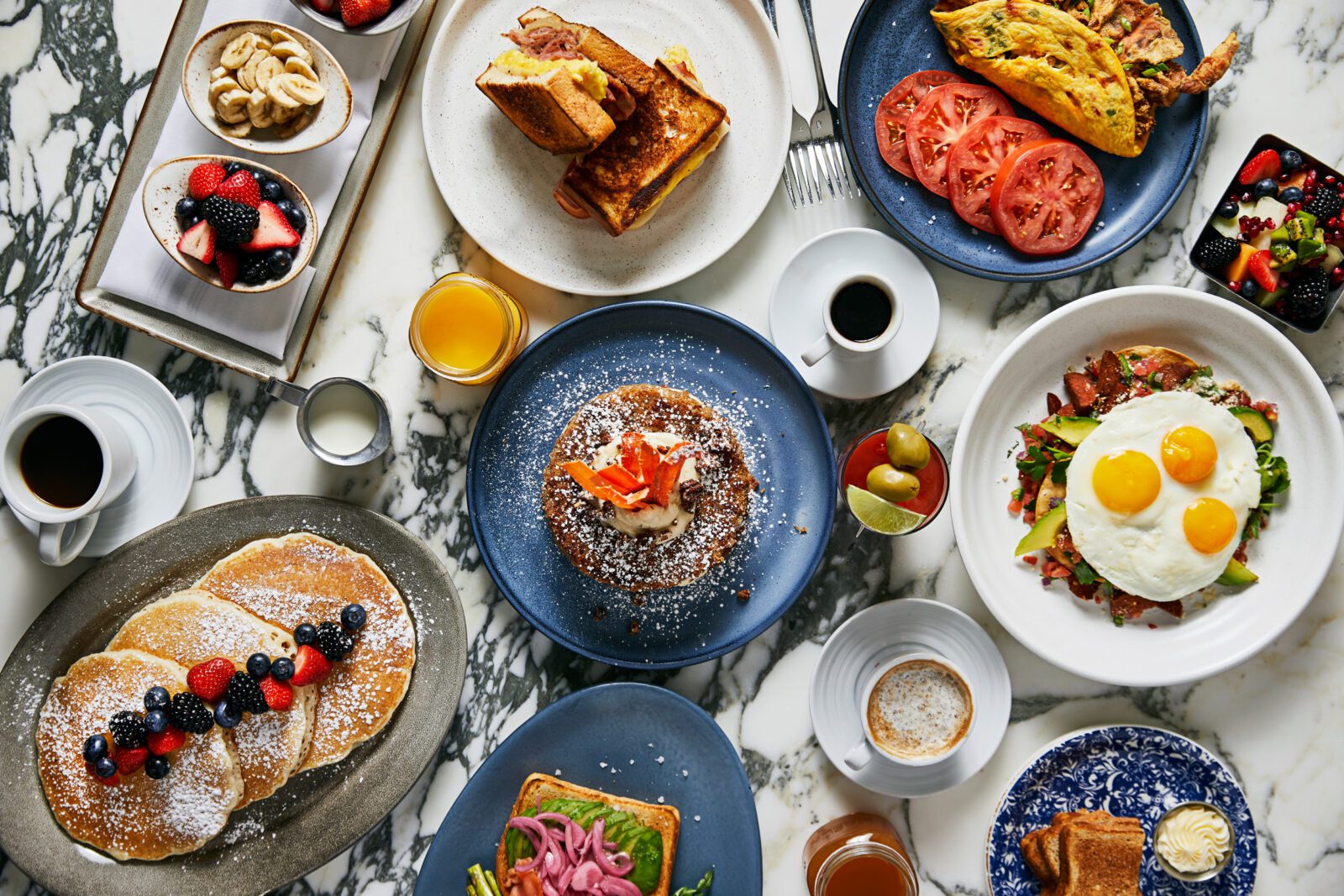 Cafe Americana Miami Spice Breakfast
Days / Times Offered: Dinner on Wednesdays, Thursdays, Fridays, Saturdays, and Sundays from August to September
Menu Highlights:
Roasted Beet Salad, a refreshing salad with apricots, cucumber, citrus labneh, basil salsa verde, baby spinach and olive oil.
Mediterranean Crispy Shrimp, served with a meyer lemon aioli, pickled red onions, haricot vert and herb de provence.
Seared Salmon, with red quinoa tabbouleh, smoked chickpea puree and lemon yuzu vinaigrette.
Ricotta Ravioli, served in a butternut squash puree, with sage, toasted hazelnuts and a red wine reduction.
Spice Menu: HERE
Reservations:
Online: villaazurmiamibeach.com
Phone: 305.763.8688
Days / Times Offered: Brunch — Friday through Sunday; Lunch — Sunday through Saturday; Dinner — Sunday through Thursday
Brunch Menu Highlights:
Seasonal Fruit Platter, chef's selection of the seasons freshest fruit, honey, blueberry yogurt; for an appetizer
Southwestern Avocado Toast, with avocado slices, roasted corn, black beans, cherry tomatoes, cilantro, cotija cheese
Carrot Cake French Toast, that features three slices of thick cut brioche, griddled in spiced batter with carrot, raisin and pecan cream cheese filling and candied carrots
Steel Cut Oatmeal, blueberry compote and brown sugar
Lunch Menu Highlights:
Caesar Salad, made with chopped romaine hearts, classic caesar dressing, house croutons, parmesan crisp.
Spiced Brined Chicken Wings, served with classic buffalo sauce, smoked blue cheese dressing, carrot and celery sticks.
Poke Bowl, with your choice of salmon or tuna.
Penne Sorrentina, imported penne, marinara sauce, cherry tomatoes, basil and fresh mozzarella.
Dinner Menu Highlights:
Smoked St. Louis Ribs, slow smoked St. Louis ribs, served with house BBQ sauce, french fries and corn on the cob.
Fried Chicken, buttermilk brined breast and boneless thigh, cheesy steak fries, pickled green beans.
Americano Chopped Salad, chopped romaine hearts, classic caesar dressing, house croutons and parmesan crisp.
Nola BBQ Shrimp, with guava, black pepper, charred lemon and butter toasted french bread.
Spice Menu: HERE
Reservations:
Online: cafeamericano.com
Phone: 786.730.3549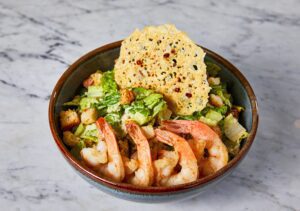 Days / Times Offered: Lunch Sunday through Saturday
Menu Highlights:
Corvina Ceviche, made with fresh lime juice, cilantro, red onion, limo peppers and peruvian crispy corn.
Chicharron, crispy calamari and shrimp in a sweet and spicy panca sauce topped with micro cilantro
Skirt Steak, served with grilled asparagus and chimichurri
Pork Sliders, slow roasted pork, crispy bacon, yellow tomato and pan asian slaw
Spice Menu: Here
Reservations:
Online: opentable.com
Phone: 305.695.9125
BOURBON Steak
Days/Times Offered: Thursday – Sunday; Dinner 6pm-10pm
Menu Highlights:
Trio of Michael's Classic French Fries
Spicy Beef Lettuce Cups with Thai chili and basil, sweet chili sauce and crunchy rice
6 oz. Filet Mignon with carrot jus and sauce bordelaise
Mac & Cheese with black truffle
Full Menu: HERE
Reservations:
Online: bourbonsteakmia.com
Phone: 783.279.6600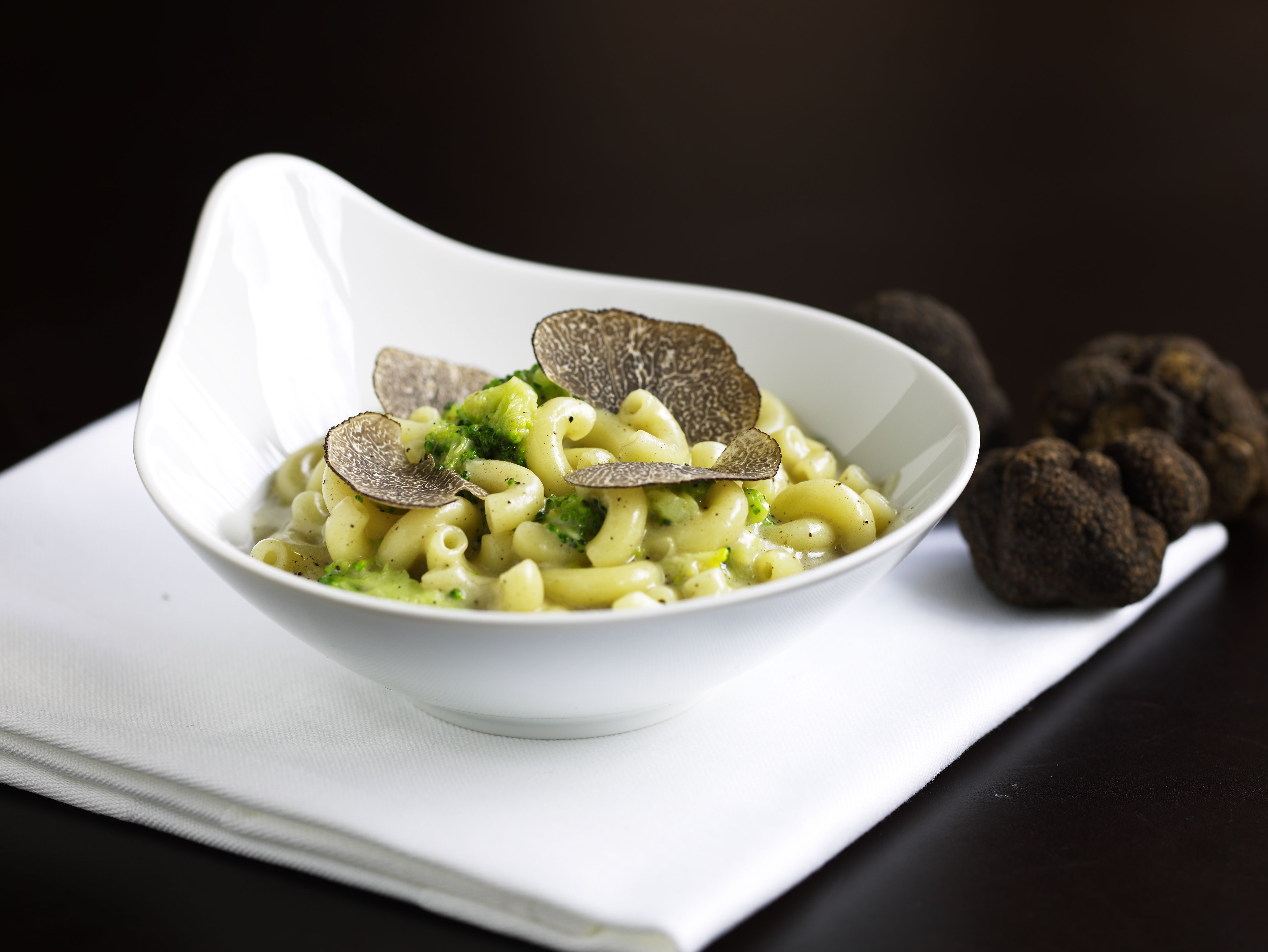 Corsair Kitchen & Bar
Days/Times Offered: Monday – Friday; Lunch 11am-3pm
Menu Highlights:
Summer Salad with grilled peach, blueberry, roasted corn, blue cheese, marcona almond, local lettuce and raspberry vinaigrette
Cornmeal Crusted Florida Fish Sandwich with cajun remoulade, tomato and jicama slaw on housemade ciabatta served with sweet potato fries
Miami Spice Burger daily selection crafted with local ingredients
Full Menu: HERE
Reservations:
Online: opentable.com
Phone: 786.279.6800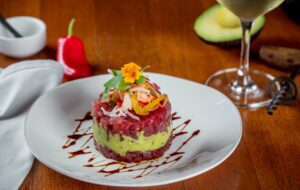 Hakkasan
Days/Times Offered: 7 nights a week, Dinner spots available at 6PM, 6:30PM, 7PM, 7:30PM
Menu Highlights:
Dim Sum Basket
Stir-Fried Snapper with Sanpei Sauce
Black Pepper Beef Tenderloin
Hakka Noodles with Mushroom and Chives
Mango Custard
Wine Flights – $25 – $35
Full Menu: HERE
Reservations:
Online: fontainebleau.com
Phone: 877.326.7412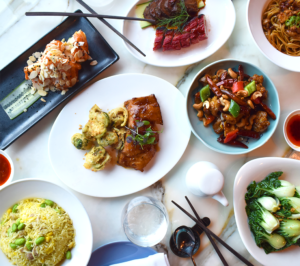 Jaya at The Setai
Days/Times Offered:
Lunch: Monday-Saturday; 12PM-3:30PM
Dinner: Sunday-Wednesday; 6PM-11PM
Menu Highlights:
Chicken Panang with panang curry, chicken, shallots, cilantro and jasmine rice (lunch)
Branzino Filet with grilled vegetables, lemon and sauce vierge (lunch)
Wok Fried Beef with flank steak, szechuan sauce, shishito peppers, asparagus, broccolini and bean sprouts (dinner)
Spiced Cauliflower with turmeric potatoes, masala spices and curry leaves (dinner)
Full Menu: LUNCH HERE | DINNER HERE
Reservations:
Online: opentable.com
Phone: 855.923.7899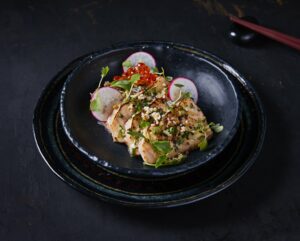 For more Miami Spice participating restaurants, visit MiamiAndBeaches.com.