Not only are PSLs back, but the season has arrived for our favorite cozy spices and dishes to make a comeback.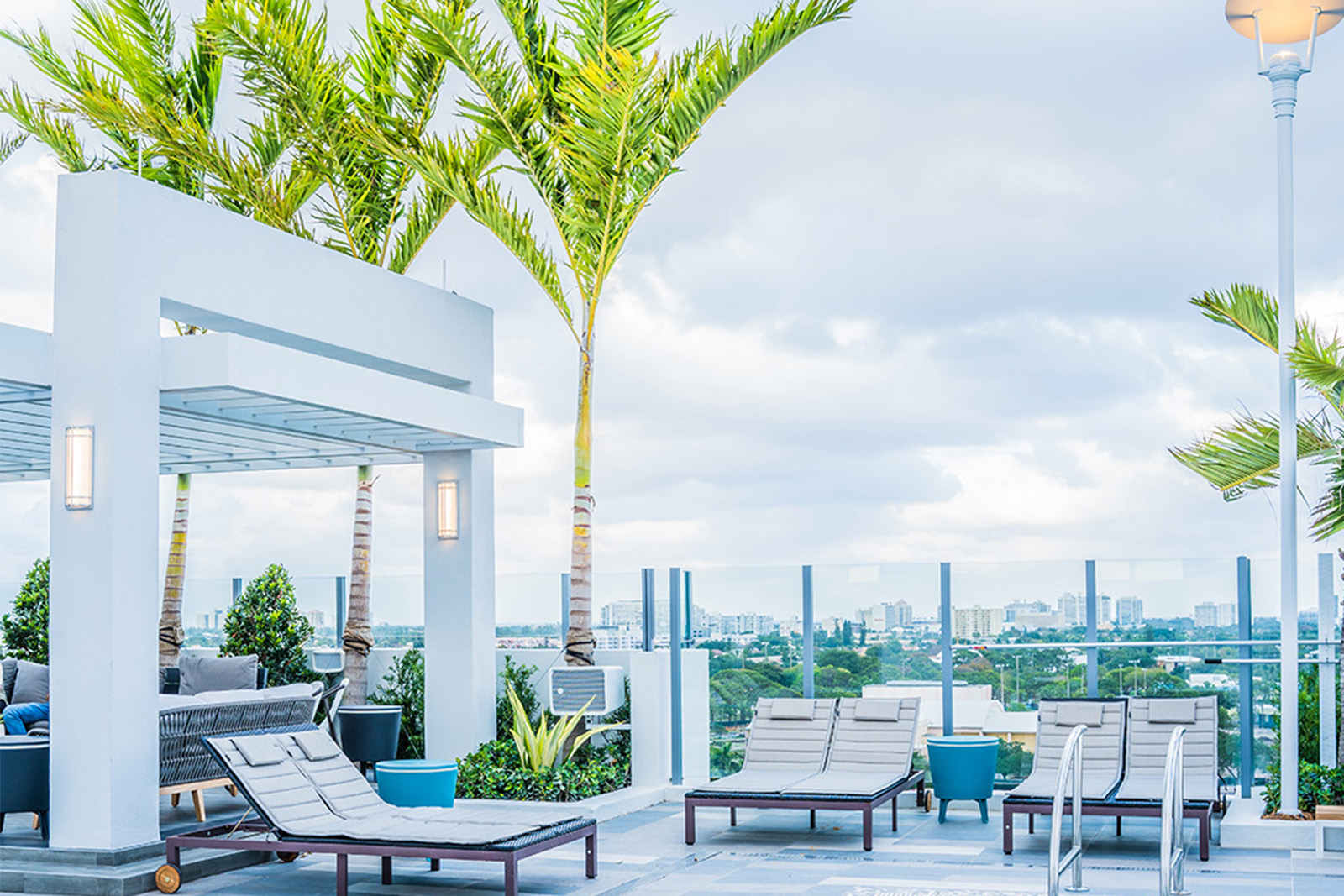 The Easton in Fort Lauderdale
ROOFTOP PARTIES
Enjoy from up high
Sitting atop the Courtyard by Marriott Fort Lauderdale Beach, The Easton is the hottest hangout in Flagler Village. The rooftop pool and lounge hosts weekday sunset happy hours and Vino Wednesdays with half-off bottles and sangria pitchers. 721 N. Federal Highway, Fort Lauderdale; 954.769.9900; theeastonftl.com
Another Courtyard by Marriott rooftop makes the list thanks to The Reef's expansive views of the coast and Downtown Delray. Come in for a relaxed happy hour before heading out for an evening out on the Ave. 135 SE 6th Ave., Delray Beach; 561.926.5833l; marriott.com
The 13th floor of the Canopy hotel opens up to Treehouse rooftop bar, where you can lounge around the pool with a refreshing cocktail and bar snacks like tostones al pastor, calamari and truffle fries. 380 Trinity Place, West Palm Beach; 561.693.1556; treehousewpb.com
DINING WITH A VIEW
Excellent dishes only matched by the sights
New to the scene, Sushi by Bou offers an omakase counter experience with fresh seafood and fish flown in from Japan. The nigiri sushi shares the menu with a variety of sakes, and the restaurant also has additional tables with a separate Japanese-inspired menu. 1350 N. Ocean Blvd., Pompano Beach; 954.937.7366; sushibybou.com
The Waterstone Resort & Marina's newest concept, SeaSpray Inlet Grill, serves locally sourced seafood and tropical drinks. Choose from rum-infused cocktails or frozen drinks like the Bailey's colada or mudslide. 999 E. Camino Real, Boca Raton; 561.368.9500; seasprayboca.com
Overlooking the Jupiter Inlet, Lucky Shuck Oyster Bar & Taphouse serves up a selection of brews and seafood, along with signature dishes like the Sticky Fingaz fried chicken and jerk-smoked baby back ribs. 1107 Lighthouse Promenade, Jupiter; 561.532.3331; luckyshuckjupiter.com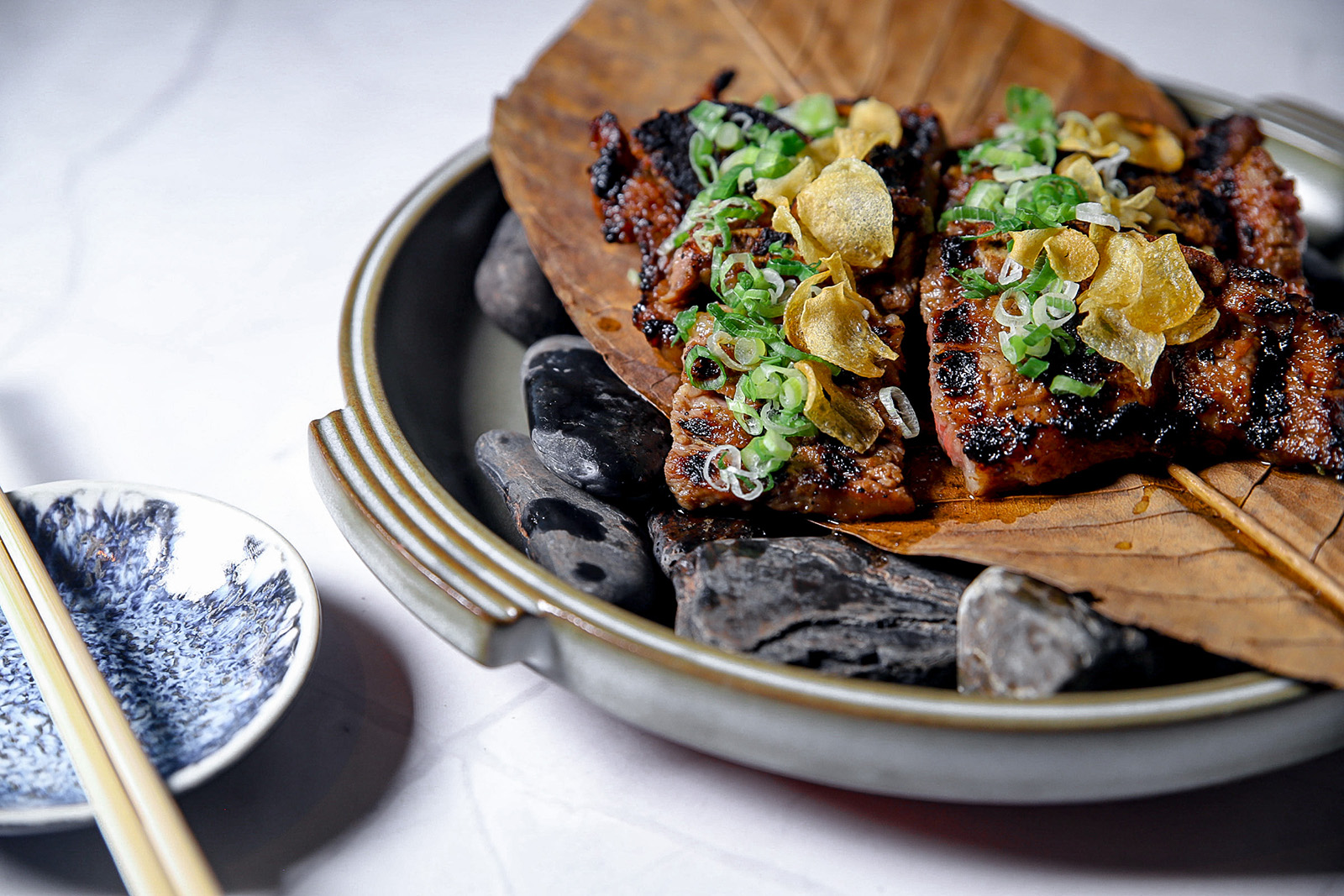 POWER LUNCH
Seal the deal at these top eateries
Takato, a Japanese and Korean fusion restaurant with elevated dishes and striking ocean views, ensures that your clients will be impressed with your lunch selection. 551 N. Fort Lauderdale Beach Blvd., Fort Lauderdale; 954.414.5160; takatorestaurant.com
A Mizner Park staple, Max's Grille has been facilitating deals for decades. The Lunch Box menu comes with a cup of soup and a choice of Caesar salad or house salad paired with a selection of sandwiches, tacos and more. 404 Plaza Real, Boca Raton; 561.368.0080; maxsgrille.com
To see and be seen, head over to this Royal Poinciana bistro. Appetizers at Almond include garlic escargot and lobster lettuce wraps, while entrées include savory options like le grand macaroni and cheese, moules frites, and a grass-fed steak salad. 207 Royal Poinciana, Palm Beach; 561.355.5080; almondrestaurant.com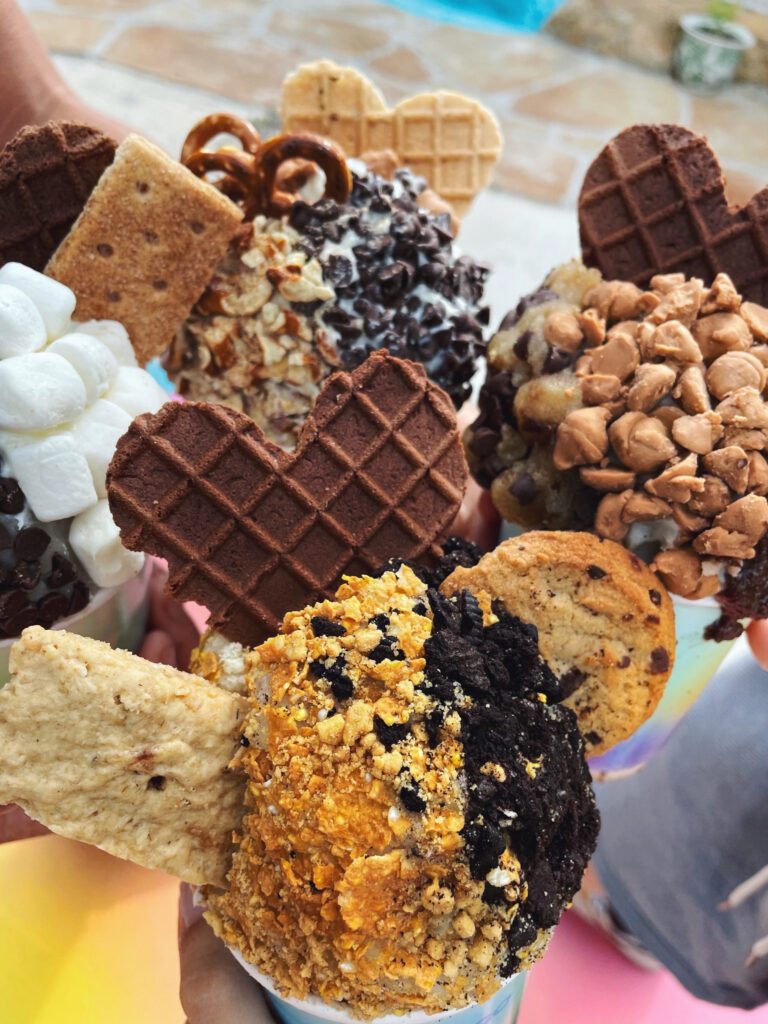 HEALTHY EATS
No need to forgo your diet
Customize a bowl at Vale Food Co from the hot protein-rich station, which includes quinoa, roasted broccoli, pulled chicken, chipotle mac and cheese, and braised beef. Or, switch it up at the cold superfood station for avocado toasts, poke bowls, açai bowls, smoothies and shakes. 420 N. Federal Highway, Fort Lauderdale; 954.306.8692; valefoodco.com
Come to Joyfull for the organic smoothie bar and stay for the vibrant space. A part of Anuttara Yoga Shala's tropical garden, its smoothies are designed to boost your mind and body and the vegan soft serve ice cream is free of corn syrup, gluten and artificial flavors. 2219 Seacrest Blvd., Delray Beach; 310.774.7165; choosejoyfull.com
Expanding into Rosemary Square, the wellness brand Pura Vida has brought an all-day menu to the scene that's both delectable and healthy. 460 S. Rosemary Ave., West Palm Beach; puravidamiami.com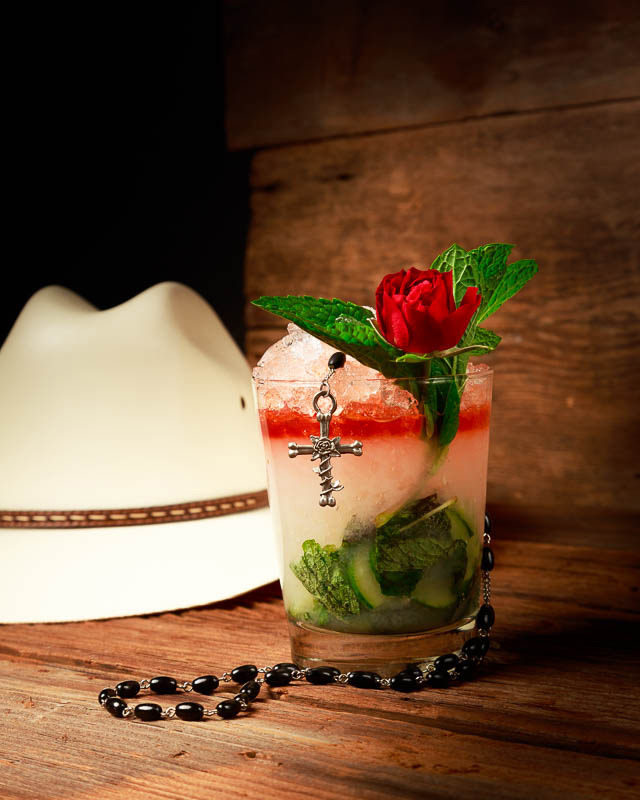 HAPPY HOUR HOT SPOTS
Unwind with these after-work deals
Roxanne's prides itself on inventive cocktails with droll names like Le Karen and Respect Your Elders. Make sure to follow them on Instagram to find out what chef is taking over the kitchen during its pop-ups. 823 N. Federal Highway, Fort Lauderdale; 954.256.3996; roxannesftl.com
Its second outpost, Calaveras Cantina brings flavorful dishes and lively Day of the Dead ambiance to Mizner Park, complete with frozen and chilled cocktails and a vast tequila menu. 409 Plaza Real, Boca Raton; 561.576.2132; calaverascantina.com
Head to Rosemary Square's Barrio for an alfresco happy hour. 700 S. Rosemary Ave., West Palm Beach; 561.366.0071; barriowpb.com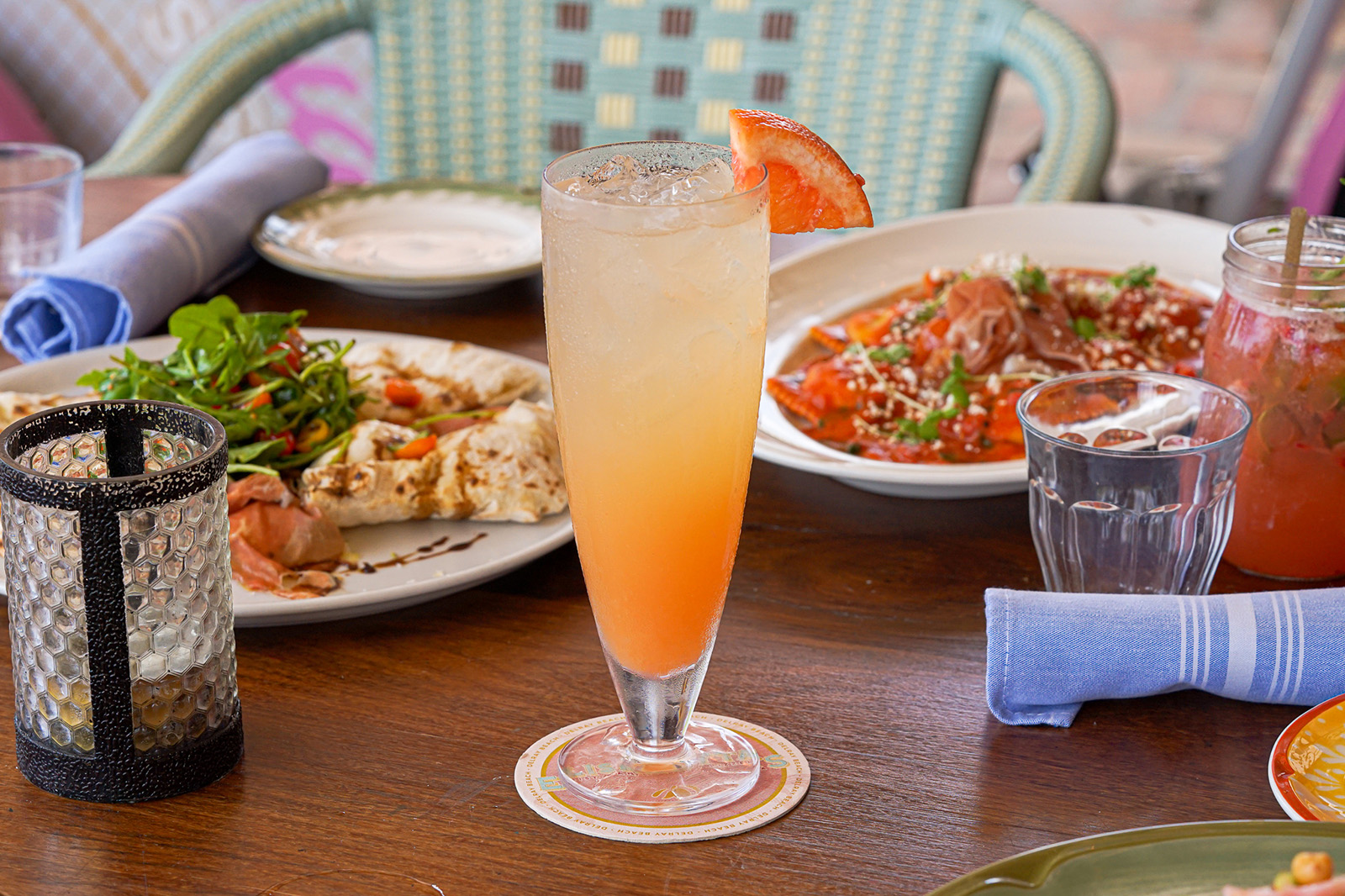 WEEKEND BRUNCHES
Cheers to the weekend
Everyone's favorite brunch spot The Foxy Brown has moved into a new location, but you'll still find its famed hearty brunch plates like the banana bread grilled cheese and s'mores waffle. 476 N. Federal Highway, Fort Lauderdale; 754.200.4236; foxybrownftl.com
Brunch all weekend long at Elisabetta's Ristorante. Featured dishes include eggs al forno on oven-roasted polenta and creamy burrata toast. Don't forget the bottomless bloody marys and mimosas! 32 E. Atlantic Ave., Delray Beach; 561.560.6699; elisabettas.com
City Cellar Wine Bar & Grill's cured meats and homemade breads and pastas are found throughout the menu, alongside the blue crab Florentine on brioche, avocado toast, steak and eggs, and breakfast pizza. 700 S. Rosemary Ave., West Palm Beach; 561.366.0071; citycellarwpb.com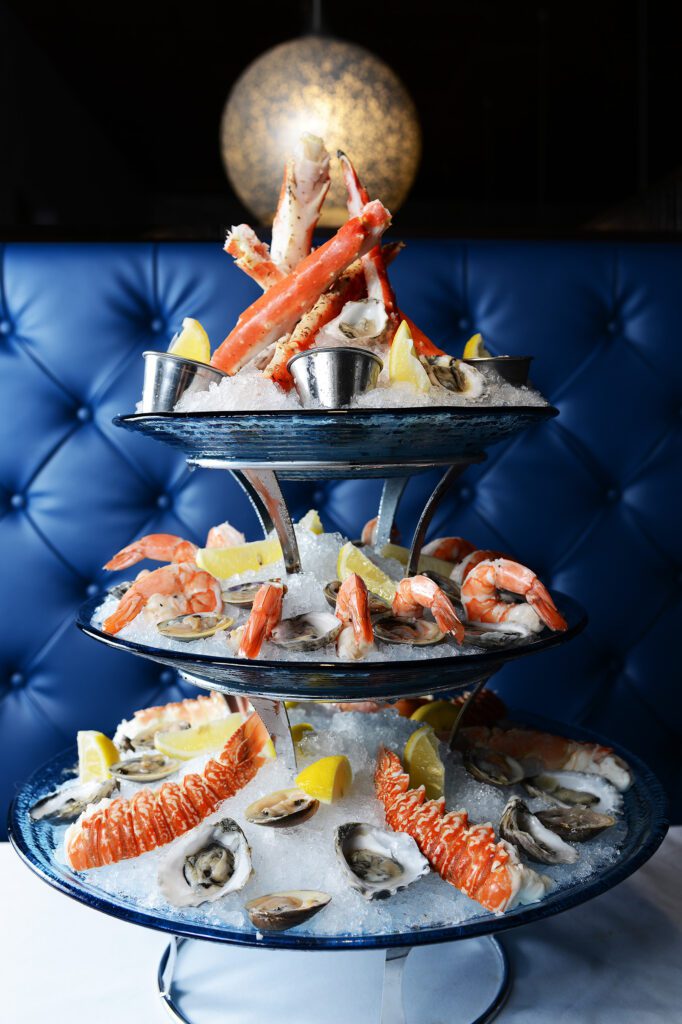 DATE NIGHT
Gaze into each other's eyes
When you and your date can't decide if you want steak or seafood, head to Okeechobee Prime Seafood for fresh seafood dishes like oysters, octopus and local fish, alongside juicy prime steaks. 2888 Shawnee Ave., West Palm Beach; 561.507.5113; okeeprimeseafood.com
Chef Giovanni Rocchio is back! The former Valentino Cucina Italiana chef's comeback story boasts international cuisine at Holly Blue in the posh remodel of the historic 100-year-old church in Flagler Village. 441 NE 3rd Ave., Fort Lauderdale; hollyblueftl.com
You'll feel right at home at Amar, a charming family-owned restaurant that brings bright, savory Lebanese food onto the Ave. 522 E. Atlantic Ave., Delray Beach; 561.865.5653; amardelray.com
SPEAKEASY SECRETS
We've got the secret code
Fans of Poke House have actually been to No Man's Land. While the poke bowls are still available by delivery, the space has transformed into a chic cocktail lounge. 666 Federal Highway, Fort Lauderdale; 954.368.2616; nomanslandftl.com
Head upstairs to The Lab Cocktail Bar at Sourbon for a speakeasy bar vibe complete with soft lighting, classic cocktails and live entertainment. 215 Clematis St., West Palm Beach; 561.247.7101; sourbon.com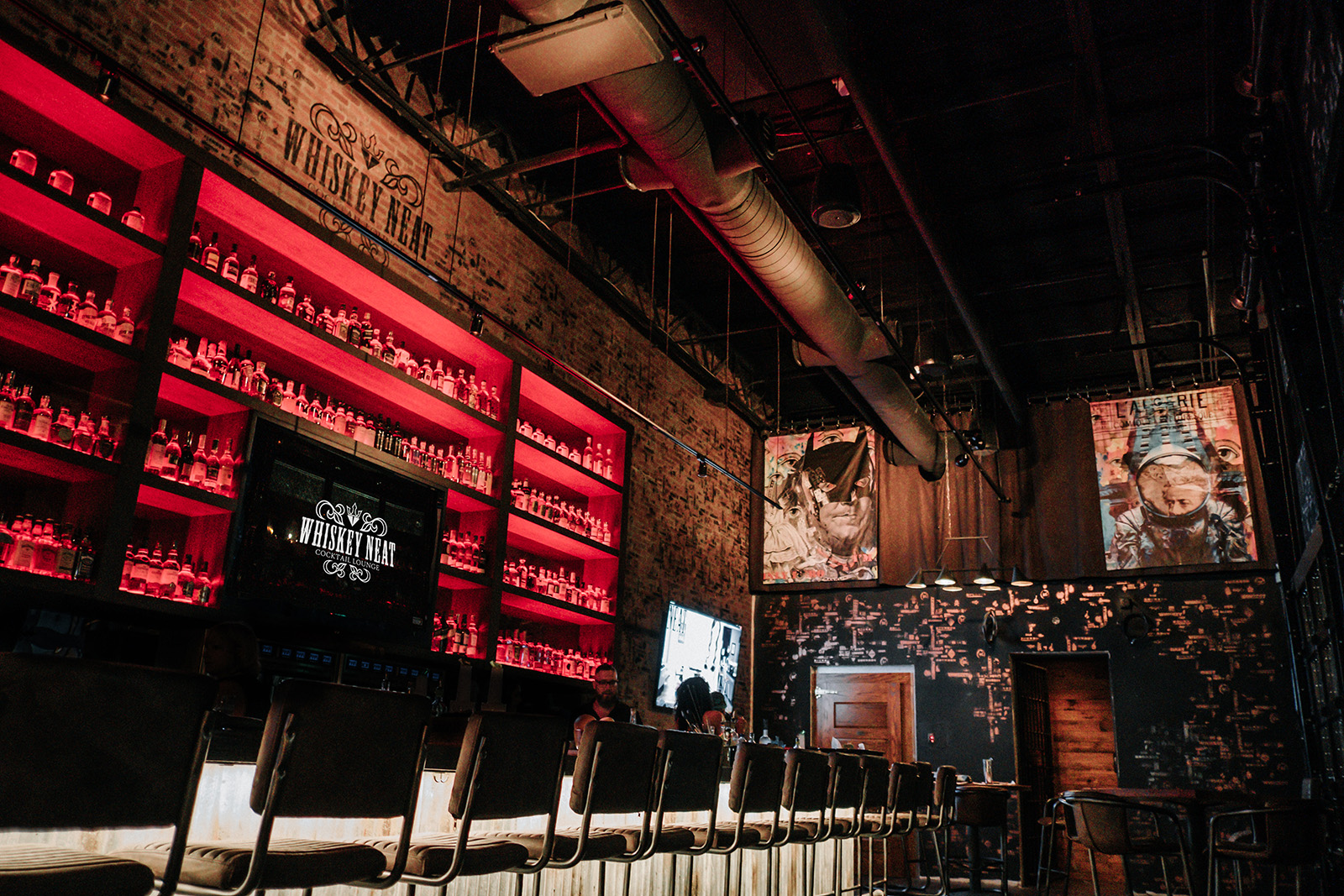 SINGLES READY TO MINGLE
Get your flirt on
The sexy and dimly lit bar opens up to a shaded outdoor patio that's both inviting and comfortable, making Whiskey Neat the perfect spot to people-watch and mingle with a few new friends. 1035 SE 17th St., Fort Lauderdale; 954.524.6163; whiskeyneatbar.com
With blaring '80s and '90s tunes, Rebel House's dark, industrial vibe with street-inspired art and talented bartenders pouring unrivaled cocktails is where you can come as you are. 297 E. Palmetto Park Road, Boca Raton; 561.353.5888; rebelhouseboca.com
For a guaranteed scene, Clematis Social pours intoxicating cocktails alongside a live DJ spinning all the best music, ensuring a memorable night out. 219 Clematis St., West Palm Beach; 561.833.6500; clematissocialwpb.com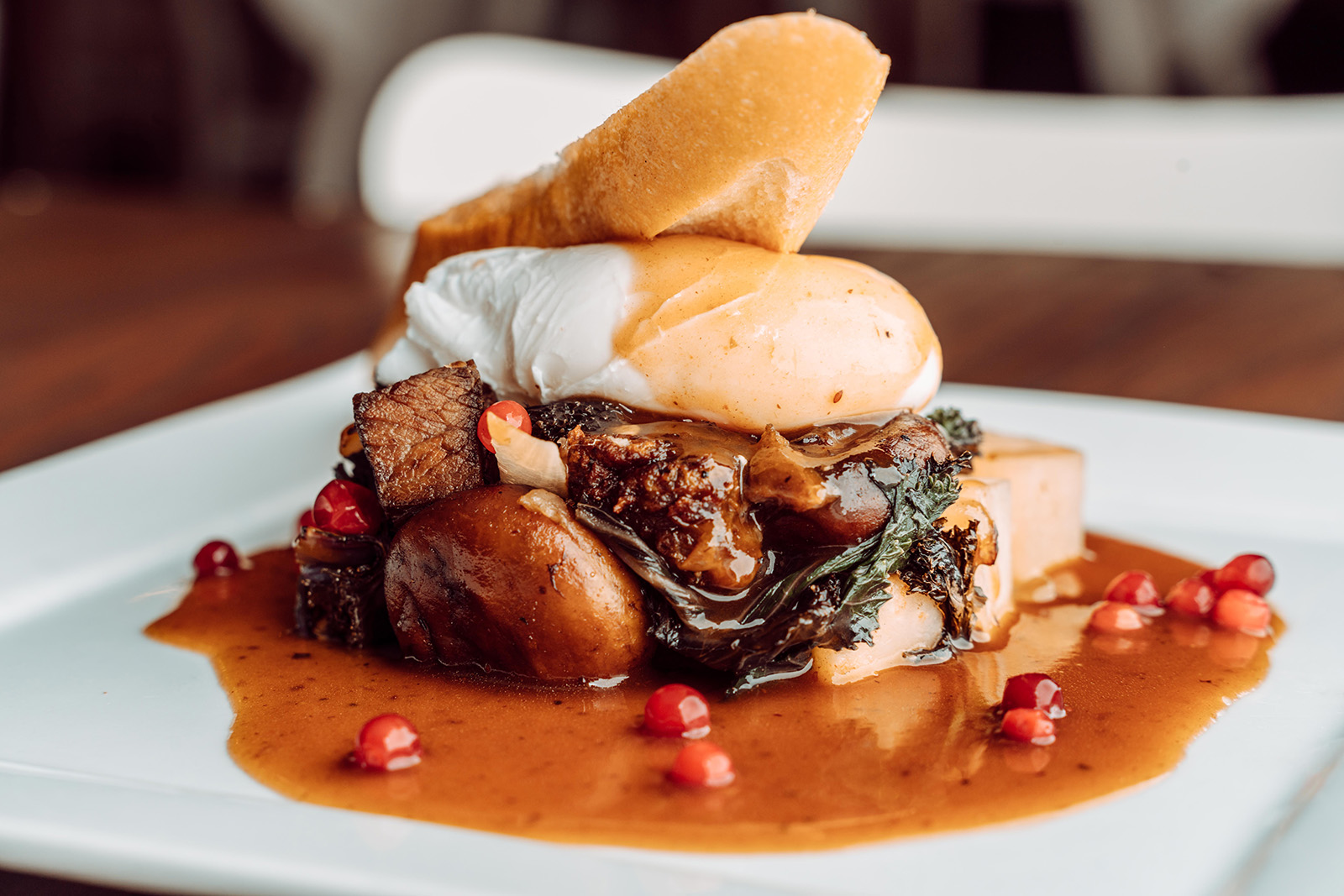 GLOBE-TROTTING
Explore the world with these well-traveled dishes
Take your taste buds to Morocco at the family-owned Dar Tajine with its enticing homemade dishes and traditional decor. 8281 W. Sunrise Blvd., Plantation; 954.306.2447; dar-tajine.com
Experience Sweden with Johan's Jöe Swedish Coffee House & Café's daily homemade pastries and imported coffee, or wait for the sun to set to indulge in its Scandinavian dinner series. 401 S. Dixie Highway, Ste. 3, West Palm Beach; 561.808.5090; johansjoe.com
Travel to France with creations from the husband-and-wife team at the intimate Chez Marie French Bistro. 5030 Champion Blvd., Boca Raton; 561.997.0027; chezmariefrenchbistro.com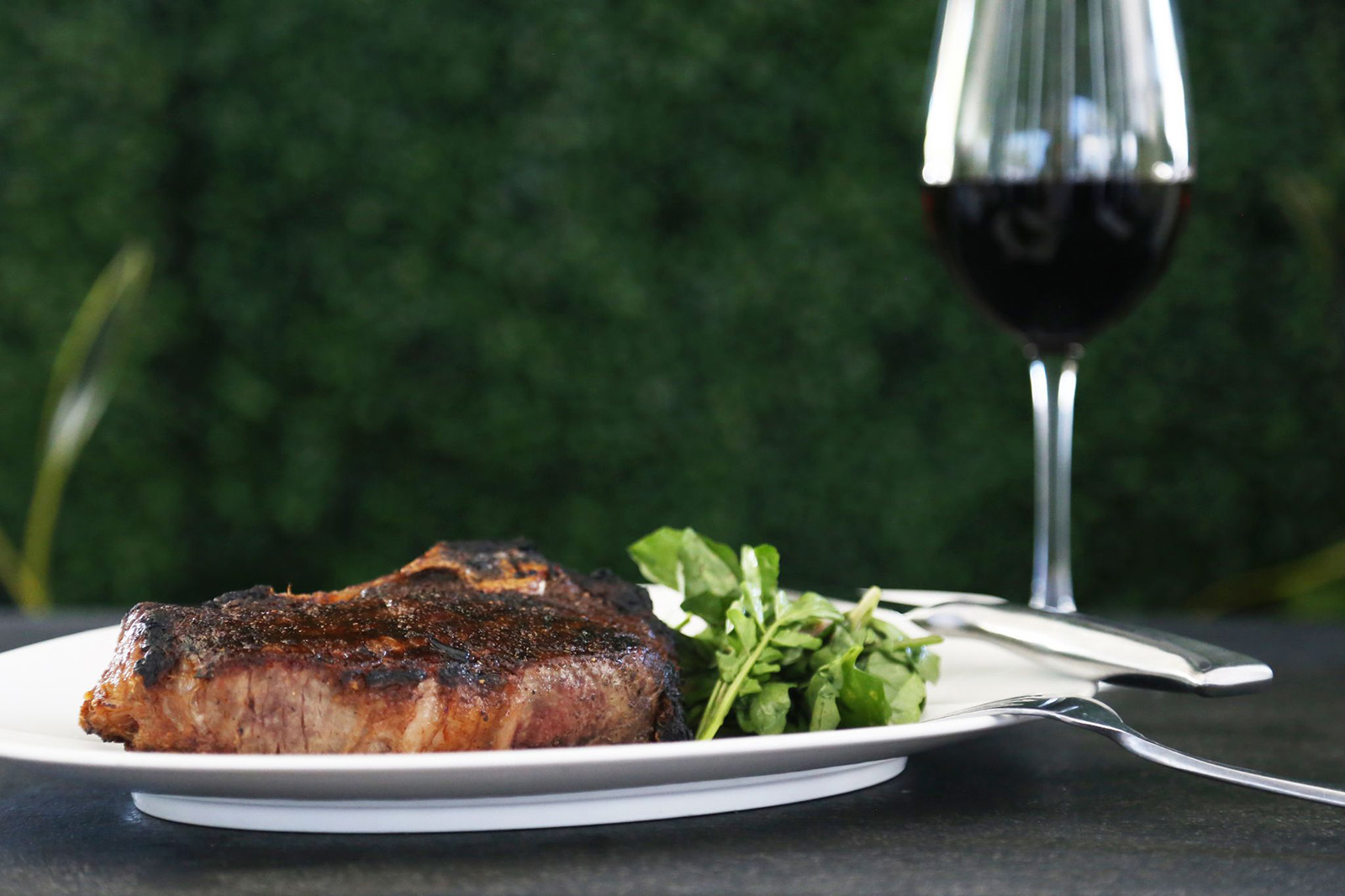 WINE & DINE
An oenophile's dream
A swanky waterfront steakhouse at the W Hotel, Steak 954 has a robust wine list of wines by the glass, half bottles and even magnums, if you're really looking to go big. 401 N. Fort Lauderdale Beach Blvd., Fort Lauderdale; 954.414.8333; steak954.com
At Park South Food & Wine Bar, pair classic Italian dishes like eggplant parmesan and hand-rolled gnocchi with a complimentary wine, like Dolcetto d'Alba or Barolo. Look out for wine pairing dinners that are hosted throughout the year. 114 NE 2nd St., Boca Raton; 561.869.0030; parksouthwinebar.com
Travel around the world at Meat Market while sipping on the finest wines at exclusive wine pairing dinners. Previous labels have included Antinori, Duckhorn, Quintesssa and Caymus. 191 Bradley Place, Palm Beach; 561.354.9800; meatmarket.net
LIVE MUSIC DESTINATIONS
Dinner, drinks with a side of tunes
Beer fans can try a variety of brews at Laser Wolf while enjoying an art show, live band or DJ in the enclosed garden. 901 Progresso Drive, Ste. 101, Fort Lauderdale; 954.667.9373; laserwolf.bar
Casual bar and restaurant 3rd and 3rd is a local hotspot and a lively late-night live music venue right in the Pineapple Grove district. 301 NE 3rd Ave., Delray Beach; 561.303.1939; 3rdand3rd.com
Sustainable seasonal dishes at The Cooper share the spotlight with a rotating list of musicians every Wednesday through Saturday evening. 4610 PGA Blvd., Ste. 100, Palm Beach Gardens; 561.622.0032; thecooperrestaurant.com
This story is from the Fall 2021 issue. Read the magazine here.