The Best National Parks You've Never Heard Of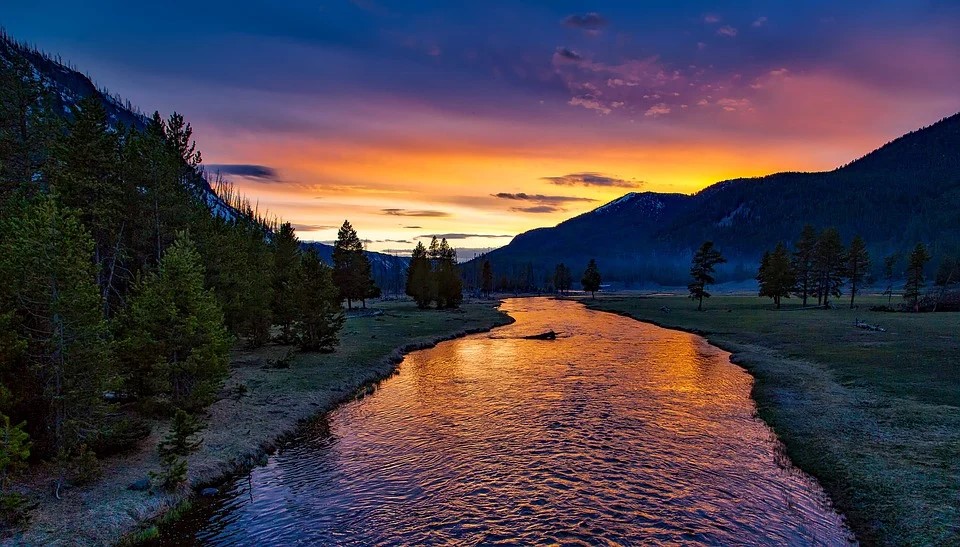 The United States might contain the world's busiest cities and cultural centers known the world over, but it also has a wide range of wonderful tourist destinations.
It has snow-capped mountains and sun-kissed beaches, from the Florida Keys to Yosemite National Park. If one endeavored to visit every tourist location in the country, they'd be unable to do so, making choosing one or two very hard.
Indeed, you might be tempted to pick the most luxurious and well-known, but in doing so, you could miss a hidden gem. There are more than 400 National Parks in the United States; some are little-known and could be described as secrets waiting to be discovered. From Yosemite to Acadia, Love Holidays outlines that there are ancient trees, rocky headlands, and spectacular scenery to enjoy in our National Parks, and that's just the well-known locations. You may wish to ignore the big-name destinations and pick one of these hidden gems instead. They too have spectacular scenery and plenty to do, and they might be the best the United States offers.
Biscayne National Park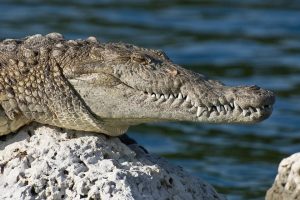 Biscayne National Park is situated at the north end of the Florida Keys, not far from Miami. It comprises mangrove forests, the Bay, the Keys, and coral reefs, a unique mix of wildlife and natural beauty. It's a haven for unique wildlife, such as the West Indian Manatee, American crocodile, and sea turtles.
Of course, it's also a place of activity, and as you'd expect, given the warm waters surrounding the area, water sports are high on the list. Boating, snorkeling, and fishing are wildly popular, and there's an underwater archaeology trail to enjoy.
Haleakala National Park – Hawaii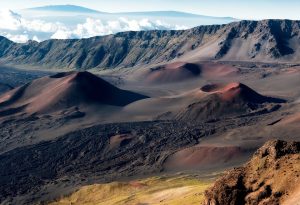 Haleakala National Park is a sacred place for indigenous Hawaiians, with Pōhaku Pālaha known as wao akua, or the wilderness of the gods. The area is heavily restricted in terms of visitor numbers and where you can go, making it even more unique than other parks you can visit. It boasts more endangered species than any other US National Park and some of the best sky views in the world.
Subsequently, the area is known for stargazing and planet watching, and certain areas are available for hikers to visit and camp for the full experience. For a truly mesmerizing experience, visit the crater that NPR describes as the 'quietest place on earth', where it's rumored you can even hear your heart beating.
Hot Springs National Park – Arkansas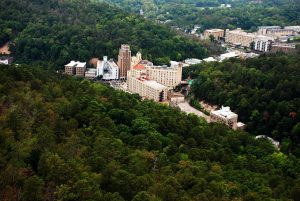 Hot Springs is unique because it is the smallest national park on the list and the only one in an urban area. Hot Springs is a city in the Ouachita Mountains, famed for the natural hot springs it is surrounded by. That makes visiting a unique experience; you can get an urban break with restaurants and hotels and be in one of the most interesting National Parks in the country.
As well as 26 miles of trails to hike, Inside Hook explains how the city has a gangster history to explore. It is a diverse and interesting area that all Americans should visit at least once to appreciate its palatial spas and quirky baseball history.
Capitol Reef National Park – Utah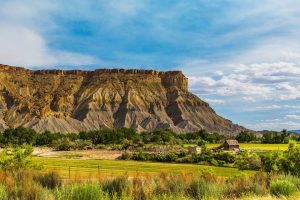 Capitol Reef features the amazing Waterpocket Fold, a 100-mile geologic monocline that reveals the earth's geological layers. It is best described as a wrinkle, an anomaly that reveals what lies beneath us in all its breathtaking beauty.
Canyon lovers might head to the nearby Grand Canyon, but Capitol Reef has deep canyons and bridges, black boulders, stromatolite fossils, monoliths, sandstone domes, and tracks from the Triassic era. For those who wish to stay active, there are activities such as horse riding, rock climbing, and biking to enjoy as well.