South Florida Guide to the Arts
The region's can't-miss established art museums and galleries.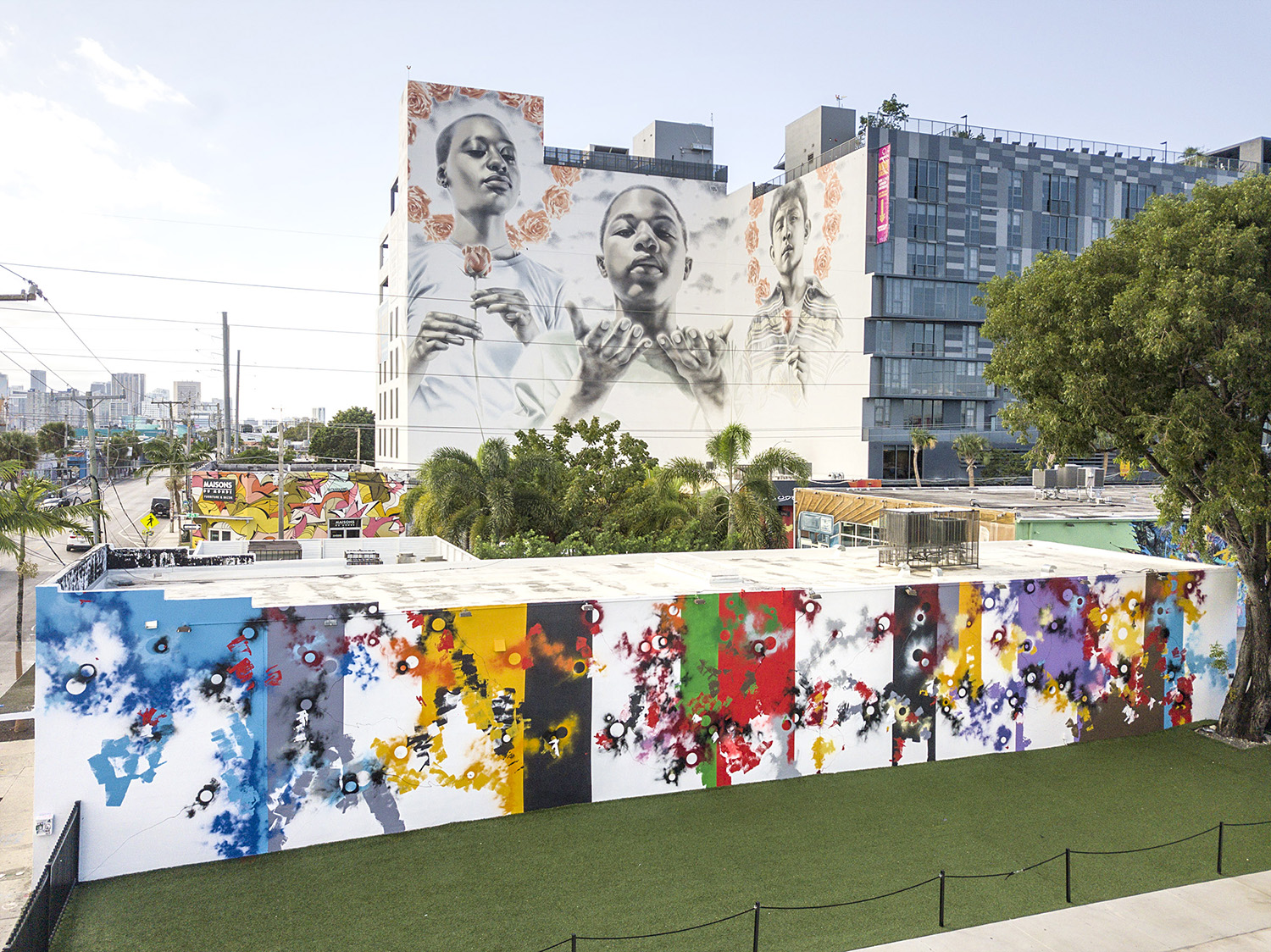 Wynwood Walls (Nina Kramer)
MIAMI
PAMM
Designed by renowned architectural firm Herzog & de Meuron, the Pérez Art Museum Miami houses a vast collection of international art of the 20th and 21st centuries.
@pamm | pamm.org
1103 Biscayne Blvd., Miami
Check out: Heaven's Gate by video artist Marco Brambilla, running until Feb. 1, 2022
ICA Miami
The Institute of Contemporary Art Miami provides an international platform for the work of local, emerging and under-recognized artists.
@icamiami |icamiami.org
61 NE 41st St., Miami
Check out: On view during Art Basel Miami Beach is Marks Fadojutimi's solo museum debut Yet, Another Pathetic Fallacy.
Photo credit: Courtesy ICA Miami
Rubell Museum
Tucked away in the Allapattah neighborhood of Miami, the Rubell Museum is the largest contemporary art museum in the Southeast.
@rubellmuseum | rubellmuseum.org
1100 N.W. 23rd St., Miami
Check out:   Artist Kennedy Yanko created three abstract sculptures during her residency at Rubell Museum—I am flower, I am water, and I am that.
Superblue Miami
Across the street from the Rubell, Superblue Miami is an art space consisting of immersive installations. It's Miami's newest large-scale museum with plenty of photo opportunities.
@superblue.art | superblue.com
1101 NW 23rd St., Miami
Check out: Artist and stage designer Es Devlin's multilevel Forest of Us exhibit
Wynwood Walls
Conceived by the late developer Tony Goldman, Wynwood Walls is considered an outdoor museum—and the art epicenter of Wynwood. "The Walls" have brought the world's greatest street artists to Miami.
@wynwoodwallsofficial | thewynwoodwalls.com
266 NW 26th St., Miami
Check out: With a rotating collection of murals, you'll never know what you're going to see with each visit.
The Bass
Founded in 1964 by the city of Miami Beach and housed in a 1930s art deco building, The Bass is a nonprofit contemporary art museum in the heart of Miami Beach.
@thebassmoa | thebass.org
2100 Collins Ave., Miami Beach
Check out:  Naama Tsabar's Melody o amage works are made by smashing guitars in her studio.
SMALL BUT CHIC GALLERIES
When you're ready to look beyond the colossal institutions and check out boutique galleries, here are our picks.
The Bonnier Gallery
Located in Miami's new art scene, Allapattah, The Bonnier Gallery showcases such minimalist masters as Christo, Sol LeWitt, Richard Höglund, Kathleen Jacobs and Carl Andre.
@thebonniergallery | thebonniergallery.com
3408 NW Seventh Ave., Miami
Nina Johnson
Nina Johnson is at the forefront of Miami's contemporary art community. Located within a four-building compound in Little Haiti, the gallery has produced ambitious projects and exhibitions by emerging and established artists.
@ninajohnsongallery| ninajohnson.com
6315 NW Second Ave., Miami
WYN 317
WYN 317 is a gallery space that focuses on the unique urban landscape of Miami by supporting works from up-and-coming, mid-career and established artists, bringing them together with local legends.
@wyn317 | wyn317.com
4320 NW Second Ave., Miami
YOA Art
Situated in the city of Doral, this gallery showcases the artwork of artist and founder Urayoán "YOA" Ruiz Paneque. The collection includes traditional oil on canvas techniques with sculptural and mixed-media elements.
@yoaart1 | yoaart.com
3400 NW 78th Ave., Doral
Manolis Projects
Founded by noted colorist and abstract expressionist J. Steven Manolis, Manolis Projects is Florida's largest working studio and fine art gallery. It also provides private curation services for collectors, architects and designers.
@manolisprojectsgallery | manolisprojects.com
335 NE 59th St., Miami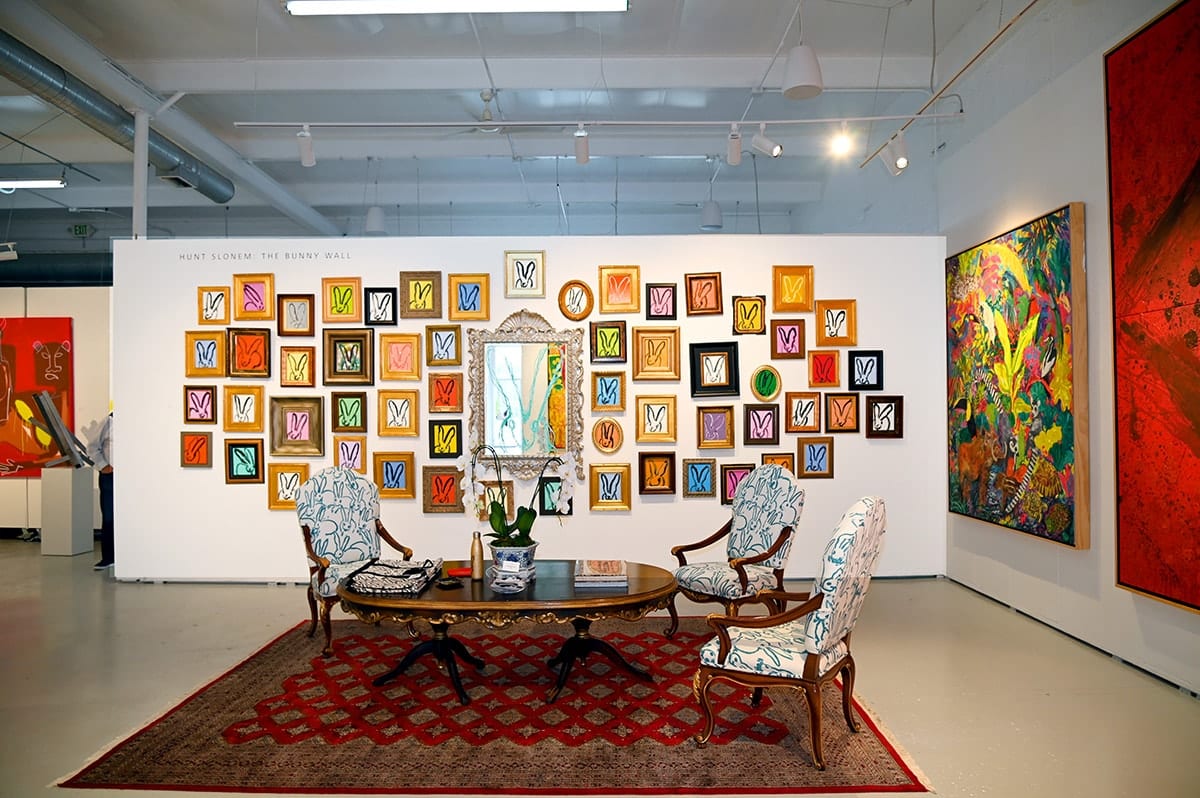 ART & DINE
Dinner is served: some suggested spots to take advantage of the fabulous Miami dining scene.
CHICA
CHICA by chef Lorena Garcia is the second location (the flagship location is in Las Vegas) for this restaurant that celebrates Latin flavors. 5556 NE Fourth Court, Miami; chicarestaurant.com
Don't forget to order: Asado negro arepas
Michi's
Founded by Venezuelan social media influencer Michelle Posada, Michi's—located in Doral—serves up traditional comfort food with an ultra-healthy twist. 10437 NW 41st St., Doral; michismiami.com
Don't forget to order: Guava and coconut pancakes
Wayku
Located in the Wynwood Arts District and born from a partnership  between Argentinian restaurateur Diego D'Alvia and chef Matteo Gritti, Wayku offers a fusion of Andean and Asian cuisines. 73 NW 26th St., Miami; waykurestaurants.com
Don't forget to order: Braised short rib with wasabi puree
BROWARD & PALM BEACH COUNTIES
NSU Museum Art Fort Lauderdale
The NSU Museum Art Fort Lauderdale opened its doors in 1958 and is currently housed in a building designed by renowned architect Edward Larrabee. The museum's permanent collection contains over 7,500 works of contemporary art.
@nsuartmuseum | nsuartmuseum.org
1 E. Las Olas Blvd., Fort Lauderdale
Check out: Iké Udé: Select Portraits exhibit
Boca Raton Museum of Art
Established in 1950, the Boca Raton Museum of Art is one of South Florida's first-rate cultural attractions. The museum presents changing exhibitions of national and international importance, as well as offers art classes, educational programs and lectures.
@bocamuseum | bocamuseum.org
501 Plaza Real, Boca Raton
Check out: Machu Picchu and the Golden Empires of Peru exhibit
Norton Museum of Art
Located in West Palm Beach, the Norton Museum of Art is internationally recognized for its permanent collection of American, European, Chinese and contemporary art, as well as photography.
@nortonmuseumofart  I  norton.org
1450 S. Dixie Highway, West Palm Beach
Check out: Frida Kahlo, Diego Rivera and Mexican Modernism from the Jacques and Natasha Gelman collection
Wiener Museum of Decorative Arts
Situated in the city of Dania Beach, this unique and acclaimed South Florida museum celebrates the fired arts of ceramic and glass.
@wmodamuseum | wmoda.com
481 S. Federal Highway, Second Floor, Dania Beach
Check out: Beyond the Bubble, an extravaganza of glass blowing, sound design, fashion and performance art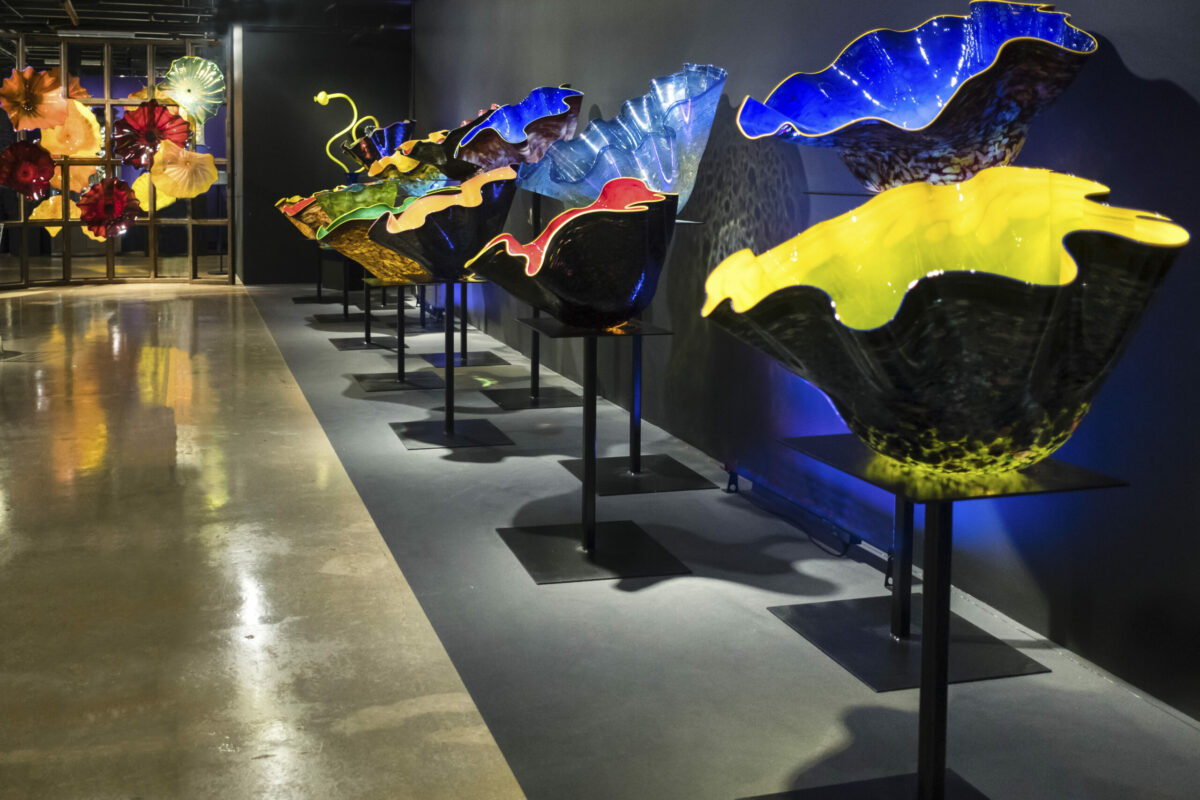 ART & DINE
While scoping out the art in Broward and the Palm Beaches, reserve a table at one of these eateries.
Kaluz Restaurant
Kaluz is the perfect option for a date night out in Fort Lauderdale. If you are looking for a restaurant that offers great service, fresh seafood and waterfront views, move this restaurant to the top of your list. 3300 E. Commercial Blvd., Fort Lauderdale; kaluzrestaurant.com
Don't forget to order: Scallops pomegranate
Agave Bandido
Get ready for savory Mexican food and Instagram-worthy cocktails at this Mexican kitchen and tequila bar serving up contemporary cuisine and vibrant cocktails. 14531 SW Fifth St., Pembroke Pines; agavebandido.com
Don't forget to order: Chill N' Go Pina Colada Margarita
Henry's Palm Beach
Here's a restaurant that will hit the spot when you want great American comfort food in a sophisticated setting. Named after The Breakers Palm Beach founder Henry Morrison Flagler, Henry's Palm Beach is open for lunch, dinner and weekend brunch.  , 229 Royal Poinciana Way, Palm Beach; thebreakers.com
Don't forget to order: Chicken pot pie
For a full list of exhibits and more information about events and happenings, make sure to visit the websites listed.
This story is from our Winter 2021-2022 issue. Read more here.