The Art of Timeless Design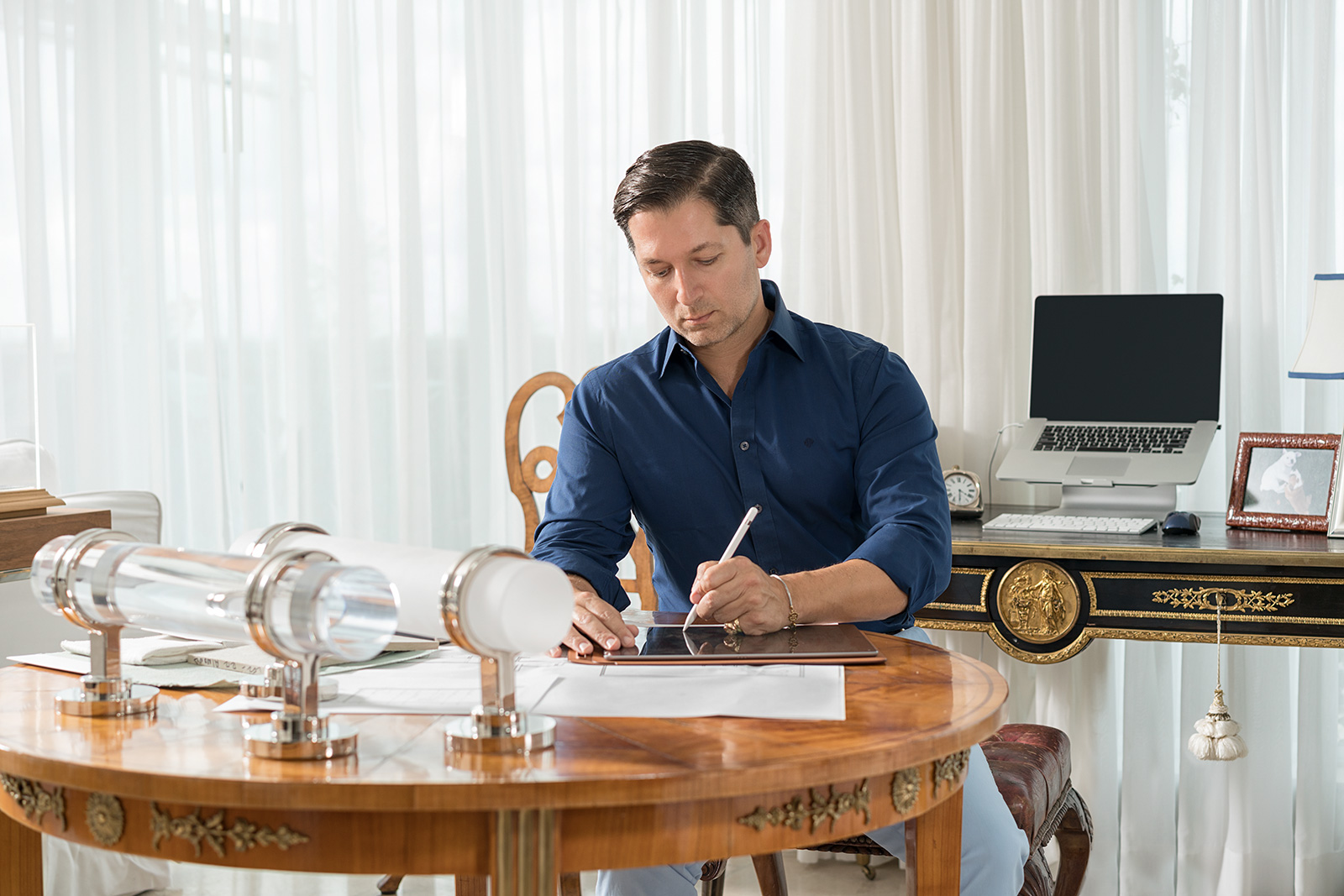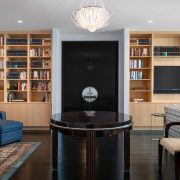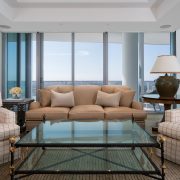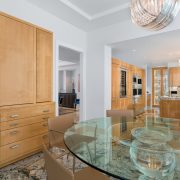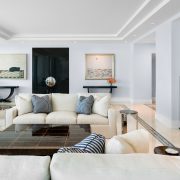 View Gallery
Kemo Duddle, founder and principal of Kemo Design International, reveals where he finds inspiration for his timeless designs–and which projects he feels have been the most rewarding.
---
Kemo Design International is a Miami-based firm dedicated to interior architecture and space planning for residential, commercial, and hospitality projects and yachts. The company is led by Kemo Duddle, a Croatian-born designer with bachelor's and master's degrees in interior architecture, plus a certificate in cruise ship and yacht design. He also teaches the importance of art, nature, and the environment to graduate students as a professor at his alma mater, Florida International University.
By forgoing short-lived trends and embracing timeless design, Duddle has been able to create long-lasting design projects that continue to impress and inspire. "This company bears my name; as such, I take a very personal interest and involvement in each project, regardless of size and location," he says. "My biggest thrill is the pride I enjoy witnessing client approval for a completed undertaking, whether commercial, residential or at sea. Kemo Design International is a small, hands-on association – and I like it this way." Here, we chat with the designer more about his background and where he finds inspiration.
Q&A
BACKGROUND
What is your background?
I was born and grew up in Croatia. I delighted living in London before becoming a resident of the Sunshine State in Miami.
How does your background help form your design aesthetic?
This varied combination of my background has presented me with a wonderful stew of much-admired but dissimilar cultures. The natural beauty of my homeland, the sophistication and intoxicating excitement of London, and the international flavor of a progressive Miami has influenced my design palette.
INSPIRATION
What inspired you to enter the world of interior design?
I decided to go back to school. I completed Florida International University's graduate program in architecture, receiving a master's in interior architecture specializing in commercial and residential. After completing additional courses in Genoa, I received my certificate for yachts and cruise ships. I knew I had made the right decision.
Who was the first designer that inspired you?
Sir Alan Duddle, is an internationally renowned retail, commercial and residential designer whose projects include the Ritz hotels in Paris and London, Harrods, Ralph Lauren Home Furnishings, and many others.
What type of art inspires you?
I am an impressionist enthusiast. The period nearly always fosters calm and peaceful subjects and settings. The canvasses and color palettes are easy to live with as part of a home. I also have respect for many modern artists, particularly Mark Rothko, and his dynamic, uninhibited approach to color.
Name one type of architecture you're inspired by. Why?
For inspiration and style in architecture and furnishings, I lean toward the elegance of art deco. The uncluttered and controlled lines result in shapes that are comforting to the eye.
TRENDS
Are you a designer who is inspired by trends?
I try to avoid trends, as they are often short-lived. I gravitate toward longevity, elegance, function, and lasting style. I dislike projects where the dominance of design trends in furniture and fittings results in overpowering practicality, comfort, and purpose. Instead, I believe in simplicity in form and fixtures with a pedigree. With that said, I do embrace new and exciting technologies.
Do you work sustainable design into your projects?
Sustainable design is at the top of my list with each project we undertake. Our world has been neglected, and this mistreatment requires addressing immediately. We can no longer refuse to face the facts. All professions must do their part. Kemo Design International has a purposely chosen mascot, the elephant, which is on all our business cards and correspondences. It is our little way of reminding everyone that they, too, have a right to this world.
ADVICE | ABOUT THE DESIGN PROCESS
How do you learn about a client's style and taste before getting to work?
Clients often enjoy favorite and personal items such as pieces of furniture and artwork. This must be taken into consideration. Similarly, commercial projects often have a company history and or market position they wish to convey in their renovation or new construction.
Design rule you love to break?
The idea that one theory or design period must dominate your palette. No! I enjoy mixing the old with the new, the personal, cherished possessions with the contemporary. This is my recipe for a successful, long-lived home or business.
ON YOUR WISH LIST
If you could transport another city for its design, architecture, or access to its products, which would it be?
London has the most exciting combination of historic, celebrated, and respected design styles fused with modern and forward-thinking skyscrapers and projects like Canary Wharf. The Brits hold much respect for their past, as well as for present-day architects and interior designers.
ACHIEVEMENTS
What would you say are some of your greatest design achievements?
Indian Creek Country Club is one of the most prestigious private clubs in the country. We were tasked with the much-needed renovation of its Oak Room, bar, and dining room. The results continue to make me very pleased. However, I believe my greatest achievement is that so many of my clients have become very close and long-lasting friends. This, to me, is the most rewarding.
HOW TO CONTACT YOU
954.552.6635
info@kemodesigninternational.com
kemodesigninternational.com
IG: @kemodesignint