The Design Is in the Details | GL Design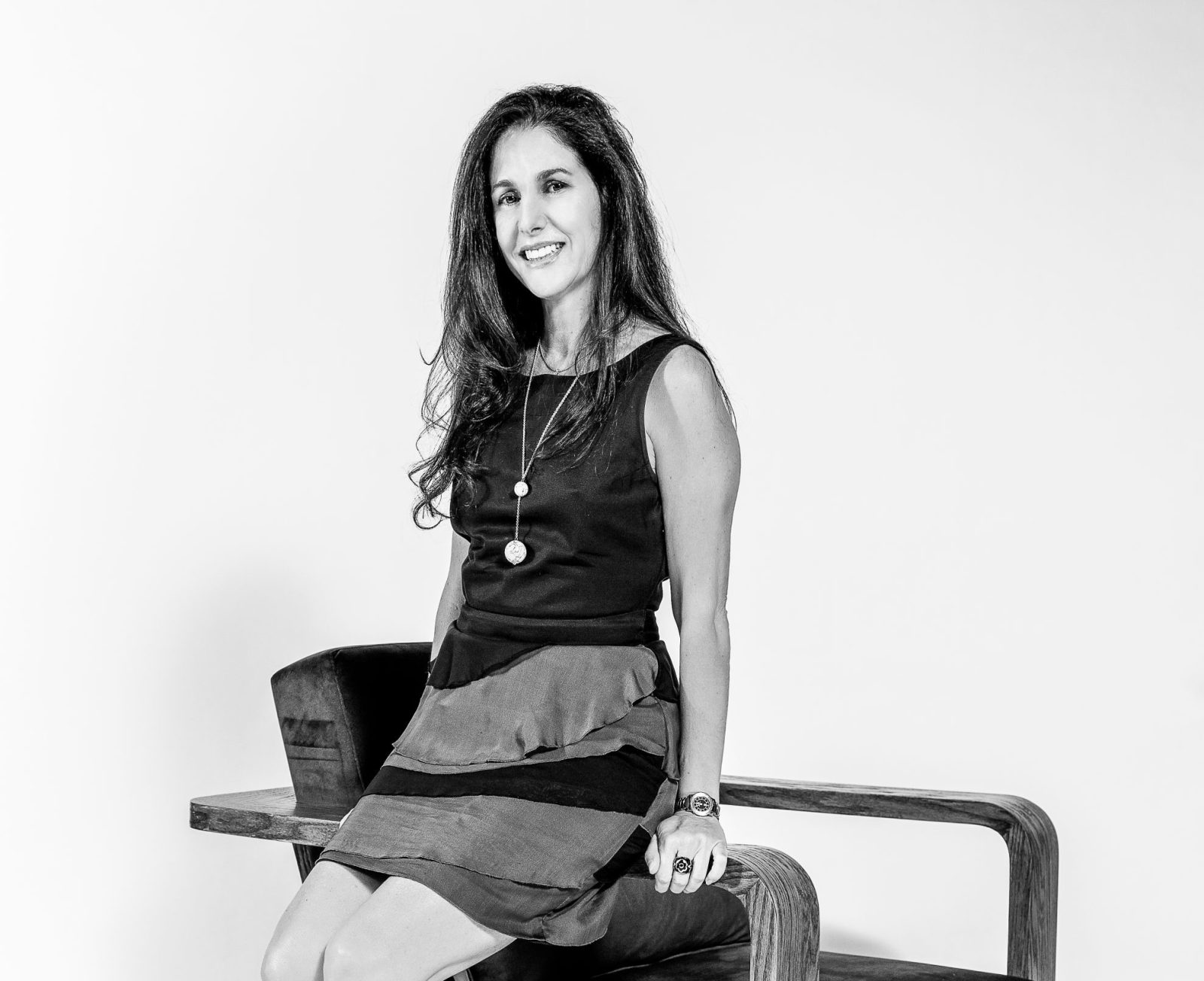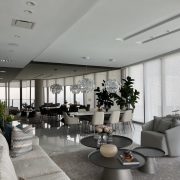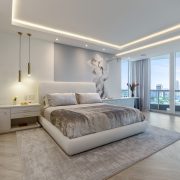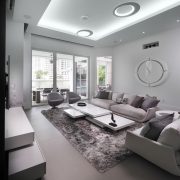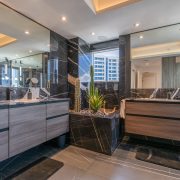 View Gallery
Architecture marries interior design at GL Design, the international design firm led by Gabriela Liascovitz.
---
It's rare to meet an interior designer who is also an architect or who is also a trained architect, but it's a dream-home-making combination. Gabriela Liascovitz, President of GL Design, draws on both her architecture and interior design degrees to create breathtaking interiors that are at once comfortable and appealing, and organized and functional. We chatted with the uniquely talented Liascovitz about what sets her apart from other interior designers, what makes a space successful, and her most gratifying types of projects.
Founded by architect Gabriela Liascovitz in 2004, GL Design is a full-service, high-end interior design firm that specializes in residential remodeling and renovations. Liascovitz was born in Córdoba, Argentina where she began to study art at an early age. She received her Bachelor of Architecture degree from The National University of Córdoba in 1996, then relocated to Miami in 1997, where she continued doing her artwork as well as attaining a degree in interior design from The Art Institute of Fort Lauderdale in 2004. She is NCIDQ certified, a state-licensed Interior Designer, and a professional member of the American Society of Interior Designers (ASID).
Q&A
INSPIRATION
How does your background help inform your design aesthetic?
Being an architect helps me tremendously. I consider my work to be interior architecture and space planning on top of interior design. I am able to remodel a space, having experience and knowledge of construction, structures, materials, use of light, and safety. At the same time, I have the ability to create an aesthetically pleasing space with finishes, furniture, and décor. Having both degrees allows me to create an integrated design.
What inspired you to enter the world of interior design?
My father is a developer so I grew up between drawing tables and job sites. It always fascinated me how a project started on a piece of paper and became reality. I enjoyed going to construction sites and paid attention to every detail. I still do.
What legendary person or professional are you inspired by?
Frank Lloyd Wright. He was an innovative architect who designed more than 1,000 structures in a period of 70 years. Wright was also highly involved with the interiors of his buildings, creating furnishings and other custom elements such as stained-glass windows to enhance the overall design.
Favorite quote or words to live by:
"The details are not the details. They make the design." – Charles Eames
TRENDS
Are you a designer who is inspired by trends?
It is almost impossible to ignore what is going on in the design world that influences us. But although I follow some trends, I consider myself a timeless designer. I try to create spaces that will transcend time and that will adapt to fashion changes.
How do you keep up with industry changes?
It is important to me to know about new designs. I go to the Salone del Mobile (furniture fair) in Milan, Italy. I follow top international designers on social media and keep myself informed on new design technologies and materials.
What trends are you seeing for 2022?
Exciting colors, round shapes, and natural materials. We are seeing a lot of earth-tone colors: Green is the new grey; and burgundies, dark orange, and terracotta, in addition to delicate pastel colors. Also, organic shapes: This year, furniture and accessories are no longer square and edged, but round, oval, or curved.
FAVORITE PICKS
– Flooring
Porcelain imitates marble, stone, or wood. It is a great material, good-looking, and easy to maintain.
– Wall Panels & Coverings
I like the use of wood panels, as they give the space a cozy feeling. I like to mix them with stone. I also like wallpapers, as they can be neutral or flashy, strong, and unusual. Exciting wallpapers and modern photo wallpapers are particularly popular now.
ADVICE | ABOUT THE DESIGN PROCESS
What advice can you provide to people who are considering hiring a designer?
Designers will make your life easier and your residence beautiful, bringing your home design dreams into reality. It will save you money, headaches, and time.
What are the benefits of hiring a designer – and you specifically?
An interior designer can take the pressure off you managing the changes in your place and will create your dream home. We can help you by understanding your needs and style, and bringing them together to create a space that will feel like your own. You will have access to trade-only furniture, fabrics, and materials, as well as reputable contractors and providers. Hiring us will be the best decision you can make.
How do you learn your client's style and taste before getting to work?
It is extremely important to understand your client's needs and likes. You cannot build a good partnership if you don't work together at the beginning of the design process. I ask my clients to send me pictures of spaces they like from a magazine or from social media. That way I can get a feeling of the style they are looking for and incorporate that style into their new home.
Do you consider aestheticism or functionality to be important? Why?
You cannot have an integrated design without both. A space needs to be functional and visually pleasing to be a success. Every detail counts, and every design solution adds to a better final product.
ON YOUR WISH LIST
If you could transport another city for their design, architecture or access to their products from anywhere in the world to here, which would it be?
It would be Milan. Every design trend and vision starts in that magical city.
ABOUT YOU
What would your clients say about you?
My clients always become my friends and that is a great accomplishment in my career. They like me and recommend me, that is how I get my new clients. They will say I understand what they were looking for and make their idea of home a reality. Also, I am responsible and professional and treat their projects as if they were my own home.
PROJECTS IN PROGRESS
What exciting projects are you currently working on?
I am finishing a project right now at The Ritz Carlton in Sunny Isles. It was exciting from the beginning as the apartment was an empty canvas—"designer ready" as they call it—with no floors and only the bathrooms and kitchen were finished. I was given the leeway to design everything from flooring to ceilings, lighting, window treatments, wall paneling, and furniture, and even down to the last décor accessory including table centerpieces, paintings, and the hangers in the closets. A real turnkey project. It is gratifying when a client allows you to do what you do best: Design, and afford me the luxury to let my creativity take over and transform empty spaces into a beautiful, livable, elegant but cozy home.
ON THE HORIZON
What is next for you?
Keep making my clients happy!
HOW TO CONTACT YOU
305.785.1249
gabriela@designbyGL.com
designbyGL.com
IG: @GLinteriordesign