Takato's Korean Galbi Barbeque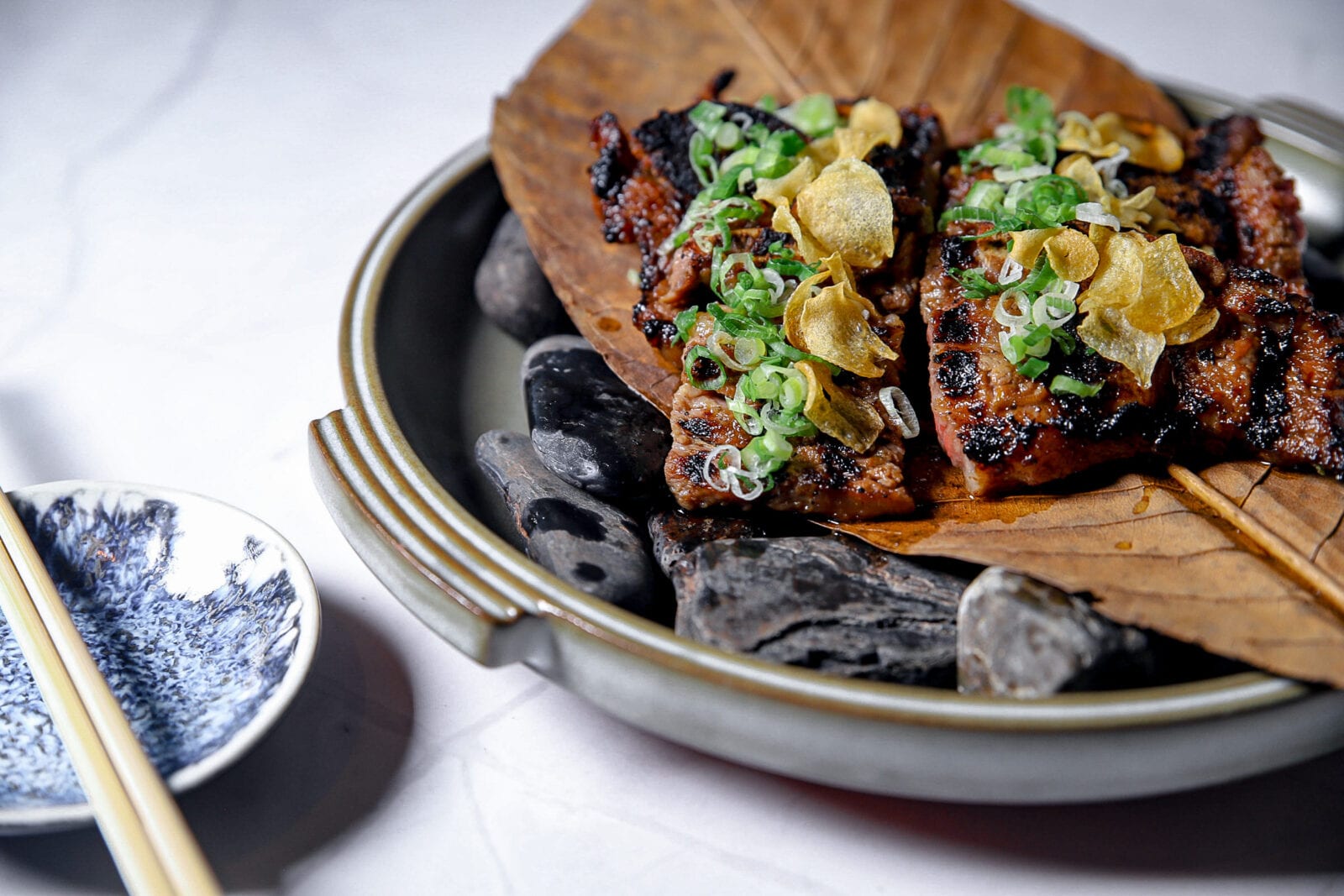 Takato's Korean Galbi Barbeque
JAPANESE-KOREAN FUSION
Stepping out onto its seaside terrace, Takato's unobstructed tranquil views are just the beginning of a memorable culinary journey at this Japanese and Korean fusion eatery. At the helm is acclaimed Executive Chef Taek Lee of Zuma, Makoto and Monkitail fame. To create his own concept, Taek looked to showcase his Asian heritage with enticing shareable plates, craft cocktails and a refreshing sake and vegan wine collection.
RECIPE
Korean Galbi Barbeque
Ingredients:
10 lbs. short rib
2 asian pears
1 white onion
Thumb sized piece of ginger
2 oz  pineapple
½ cup garlic
½ quart water
½ quart light soy sauce
1/5 cup brown sugar
1 bunch scallion
Method:
Mince all fruits and vegetables, combine to make the Galbi sauce.
Trim the meat of extra fat and combine all ingredients, marinate for 24 hours. Set aside a cup or two for glazing the meat while grilling.
Remove meat from marinade and season with salt & pepper.
Grill each side while coating generously with the Galbi sauce.
Serve with white rice and kimchi.
954.414.5160; Fort Lauderdale
takatorestaurant.com