Swifty's Vanilla Meringue Cake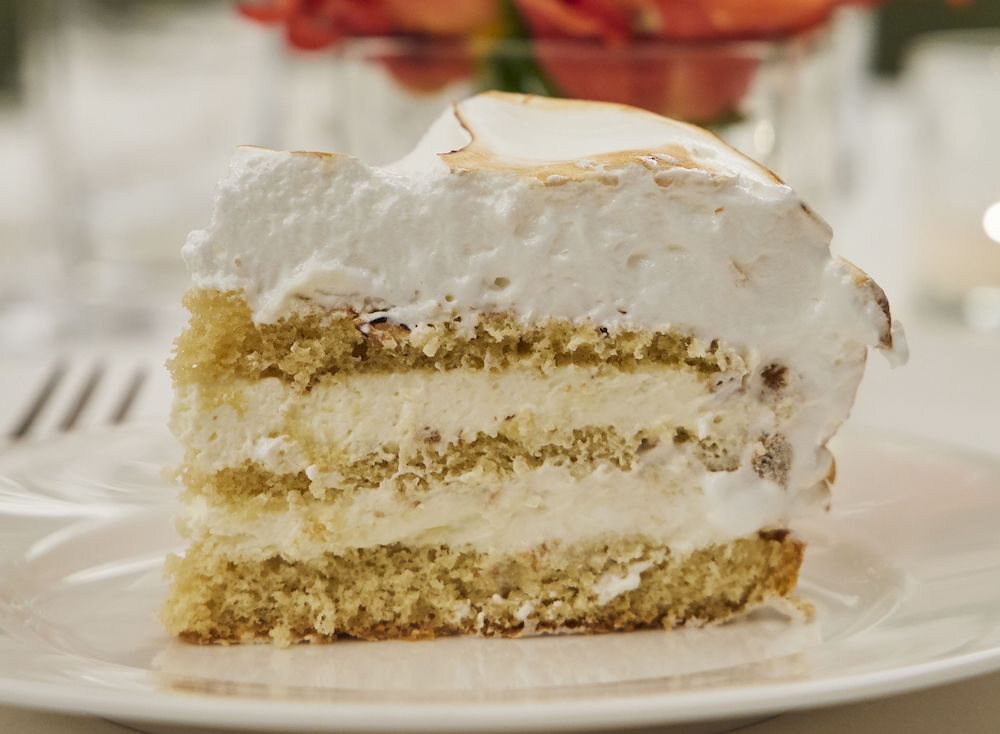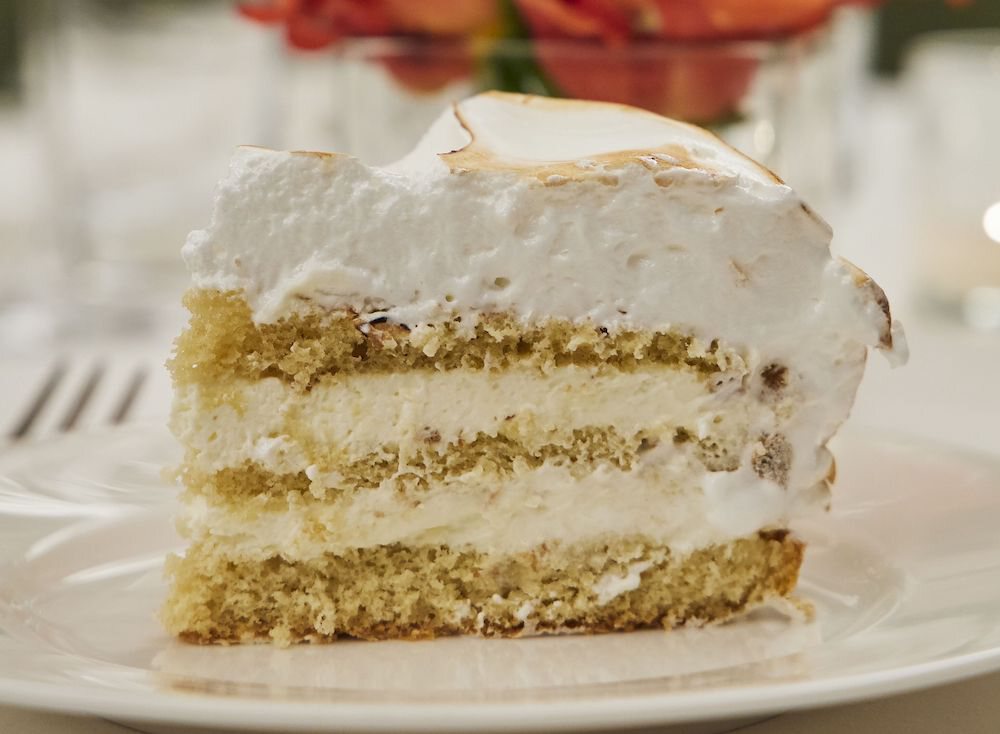 Swifty's Vanilla Meringue Cake
From 1999 to 2016, Swifty's was a household name for Manhattan's jet-set crowd. It now brings this same cachet to The Colony Palm Beach. "Our vanilla meringue cake has an interesting provenance," says Swifty's founder Robert Caravaggi. "It originated at Harry's Bar in Venice. In the '80s, while working at Mortimer's, we asked Arrigo Cipriani if he minded if we served it there. He agreed; the cake followed us to Swifty's and now Swifty's Palm Beach. It's a classic!"
RECIPE
For Each Cake Layer:
1 cup flour
⅔ cup sugar
4 eggs
Whip eggs and sugar until ribbon (very light and fluffy, pale yellow). Sift flour. Fold flour into egg mixture. Butter and flour a 9-inch cake pan. Pour batter into pan and bake at 350 F on low fan until golden brown, about 20 minutes. Remove and let cool in pan.
For the Cream Filling:
2 cups milk
¼ cup white sugar
2 egg yolks
1 egg
¼ cup cornstarch
¼ cup white sugar
2 tbsp butter
1 tsp vanilla extract
Mix milk, ¼ cup sugar and vanilla in pot and boil. In a large stainless-steel bowl, whisk together ¼ cup sugar and cornstarch. Add eggs, yolks and whisk. Temper milk into egg mixture. Pour mixture back into pot and heat until mixture thickens, constantly stirring so you don't burn the bottom. Cut butter into cubes and put on the bottom of a clean large stainless-steel bowl. Pour pastry cream over butter. Strain if necessary. Mix until combined. Cover with plastic, store in cooler. For the filling: Whisk together heavy cream and pastry cream until thick. Fill between each layer of cake.
For the Meringue:
1½ cups heavy cream
1 cup pastry cream
1 cup sugar
4 egg whites
1½ tsp lemon juice
Whisk whites, sugar and lemon juice until medium peaks (glossy and fluffy). Cover the cake with meringue (rustic, leaving decorative peaks on the top). Torch meringue. 8 slices per cake.
155 Hammon Ave., Palm Beach; 561.801.7429; thecolonypalmbeach.com