Spring-Inspired Cocktail Recipes
Ring in spring with our cocktails blooming with South Florida flavor and freshness!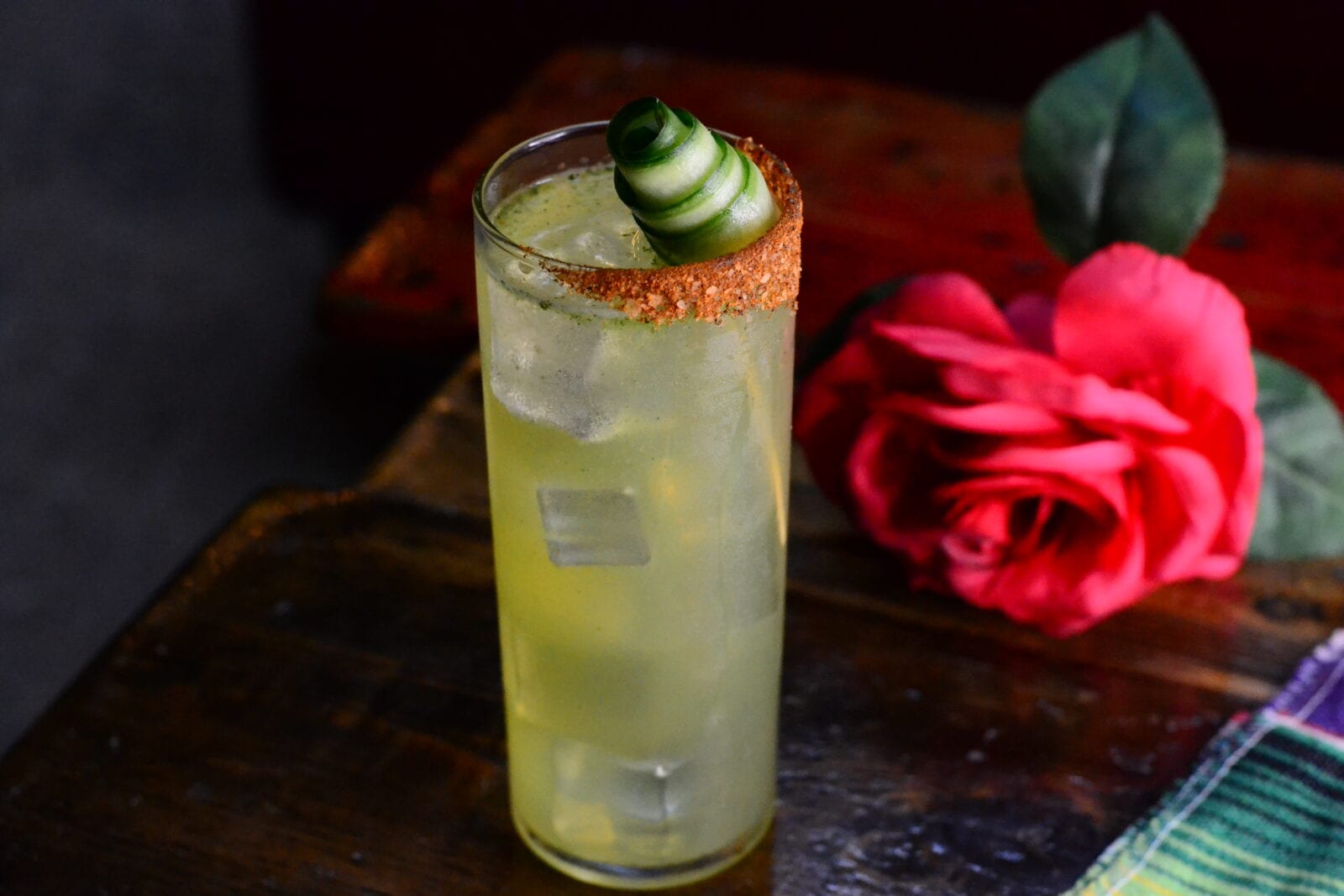 Bodega Taqueria y Tequila's Pico Picante
El Guayabero
Cafe La Trova, Little Havana
Julio Cabrera of Cafe La Trova has had his share of accolades (including 2019 bartender of the year at the Spirited Awards), but they have never affected his devotion to marrying tradition with innovation. Of El Guayabero, Cabrera says, "I wanted to have a tequila cocktail to balance out our rum-heavy menu. It was inspired by the margarita, but we wanted to add some flavors that represent Miami and Cuba, which is why we used guava. Guava is very popular here on Calle Ocho, especially in the famous pastelito de guayaba. We named the drink after El Guayabero, the nickname for one of the most famous La Trova singers in Cuba. This drink has become one of the most popular cocktails at La Trova."
Ingredients:
Casa Noble Tequila Reposado
Cayenne Agave Syrup
Lime Juice
Guava Marmalade
Method:
In a shaker add 2 oz. Casa Noble Tequila Reposado, ¾ oz. cayenne-agave syrup, ¾ oz. lime juice, plus ¾ oz. guava marmalade. Add ice and shake for 10 seconds. Serve strained into a Tiki mug with crushed ice. Garnish with a guava and cheese "timbita" in a cocktail umbrella.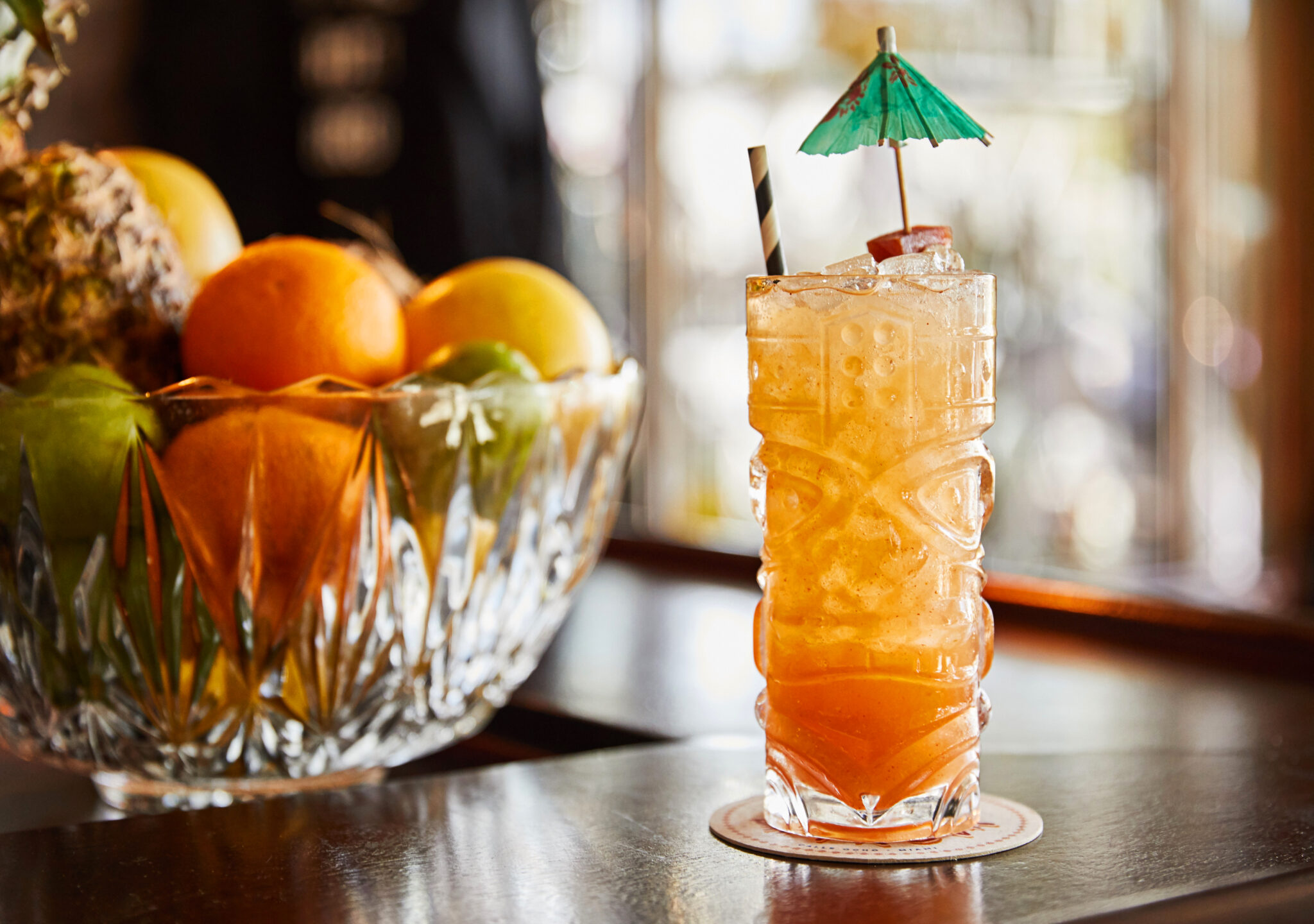 Photo credit, Michael Pisarri
The Surf Club Martini
The Surf Club, Surfside
"We want to achieve complex flavors by using simple ingredients," says The Champagne Bar head bartender Valentino Longo, "[thus] creating different layers of preparation, where a guest may never know how much passion and attention goes into each layer, but they will surely taste it." The Surf Club Martini is the bar's signature sip and a twist on a classic 1884 Turf Club Martini, considered the grandfather martini as the first drink to mix gin and vermouth.
Ingredients:
Gin
Cocchi Rosa
Sherry
Cherry
Pickle Juice
Method:
Combine 2 oz. gin or vodka (The Surf Club uses Fords Gin),1 oz. Cocchi Rosa, ¾ oz. sherry-infused maraschino cherry, and pickle juice (homemade juice made from Champagne vinegar, water, salt, sugar, gin, dry vermouth, pickle spices and juniper) into a glass. Bar spoon all of the ingredients. Garnish with an olive, lemon twist and homemade pickled onions.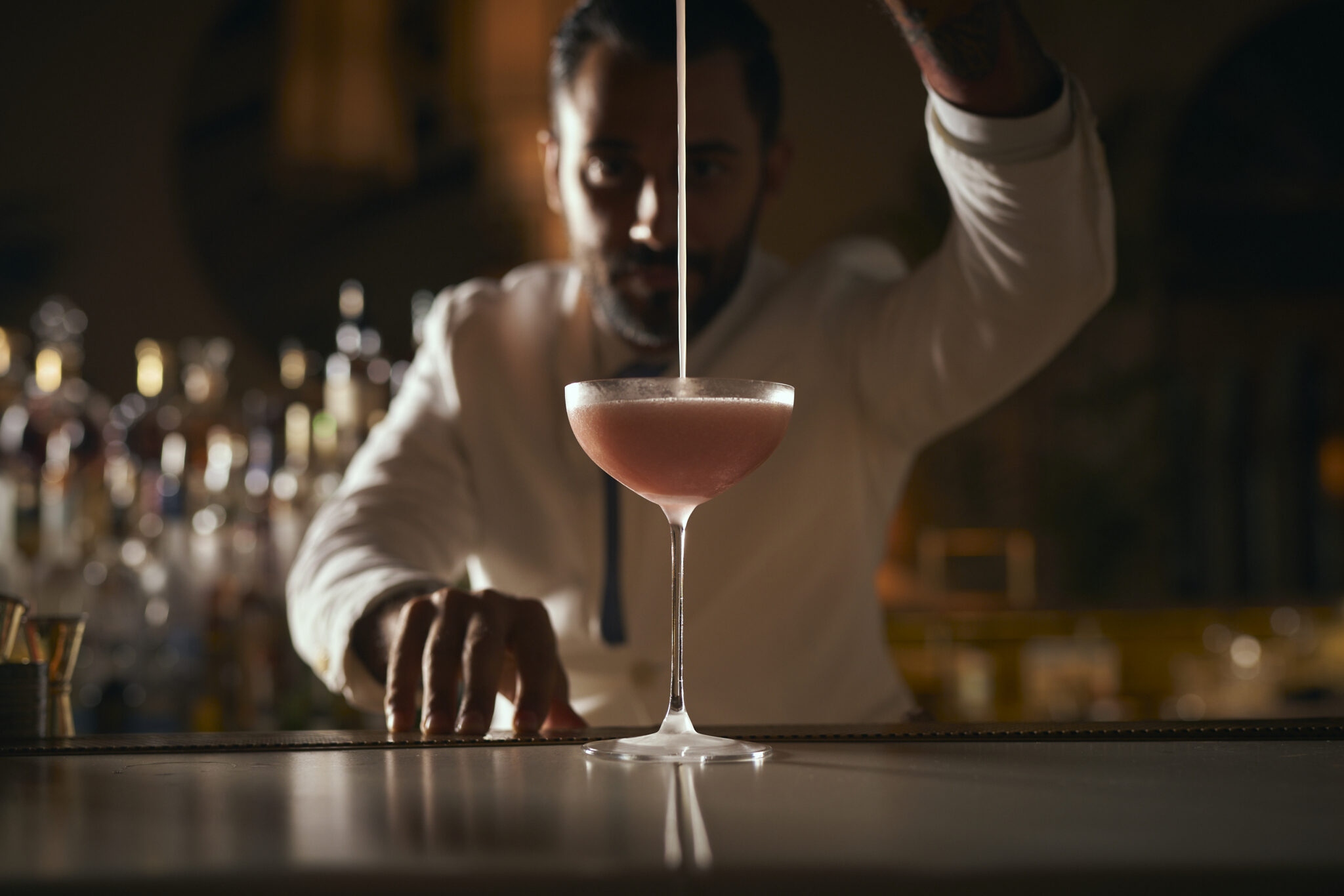 Dabs & Daqs
Parched Pig, Palm Beach Gardens

In celebration of 4/20, Parched Pig mixologist Katy Ziegler Galluccio has created this whimsical CBD-infused cocktail. The Florida foraged lemon bay leaf syrup gives the drink hints of sweet allspice, and fresh citrus balances out this play on a classic daiquiri.
Ingredients:
2 oz. starfruit-infused rhum agricole
1 oz. lemon bay leaf syrup
1 oz. fresh pressed lime juice
Garnish:
Lemon-lime flavored CBD oil
Dehydrated starfruit
Lighter
Method:
Toss all ingredients in shaking tin, then double strain into cold stemmed glass, and garnish with dehydrated and torched starfruit. Add 4 to 5 drops of lemon-lime-flavored CBD and enjoy!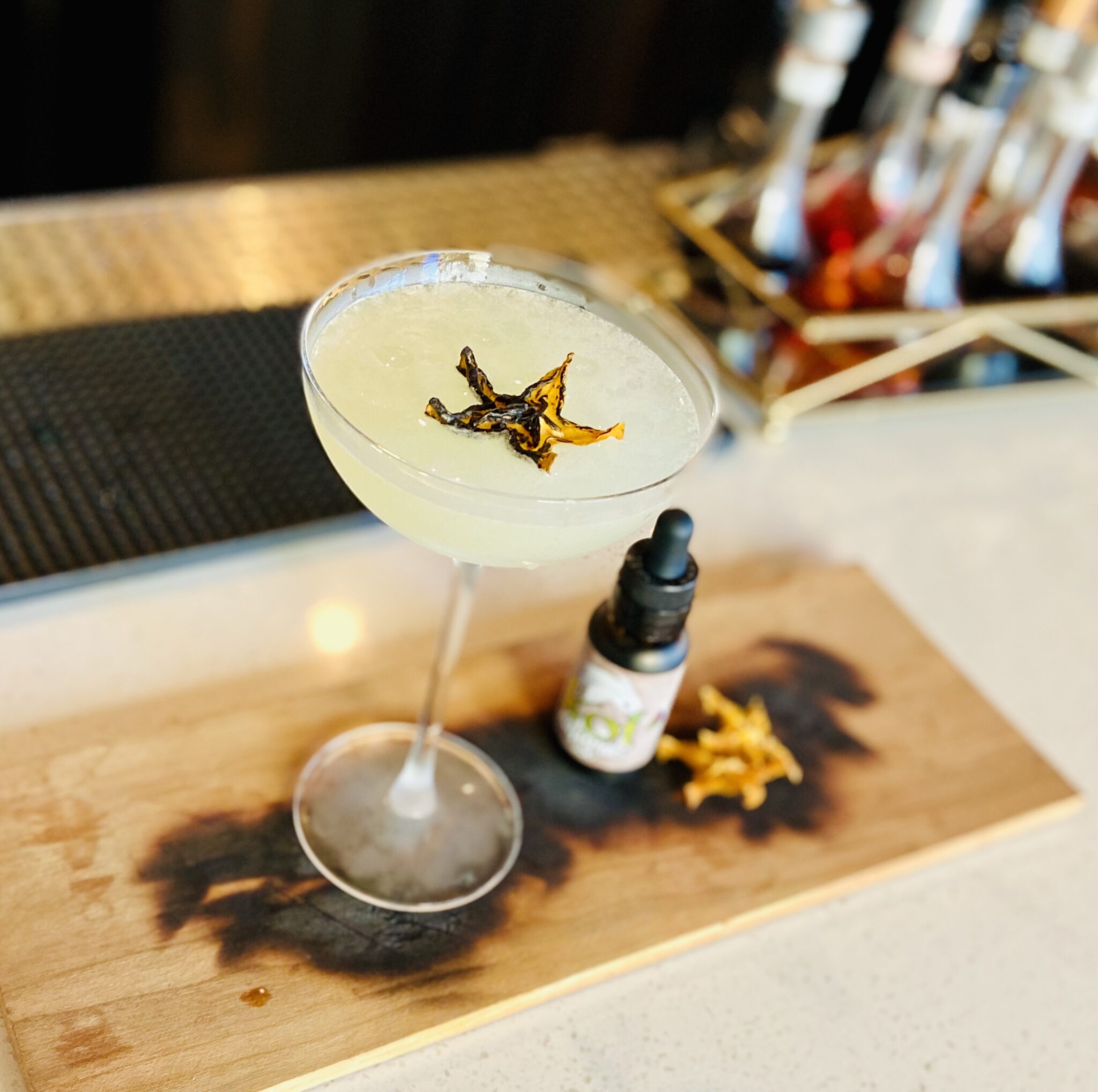 Fort Lauderdale
Bodega has now opened its doors in Fort Lauderdale on Los Olas.  Similar to the Miami flagship location, this riverfront outpost is serving up Mexican street food with a sultry speakeasy to boot. You can create the speakeasy's signature tequila-inspired cocktail right from home by following this recipe.
Ingredients:
1.5 oz. of Herradura silver
0.5 oz. of Ilegal mezcal
2.25 oz. of pico mix (1 oz cucumber juice; .75 oz jalapeño syrup; .25 oz lime juice; .25 oz cilantro)
1 dash of orange bitters
Cucumber swirl for garnish
Method:
In a shaker, combine the tequila, mezcal and pico mix into a shaker. Add in a dash of orange bitters and shake vigorously. Pour into a highball glass over ice, and garnish with a cucumber swirl.