Pisco y Nazca's Anticucho de Costilla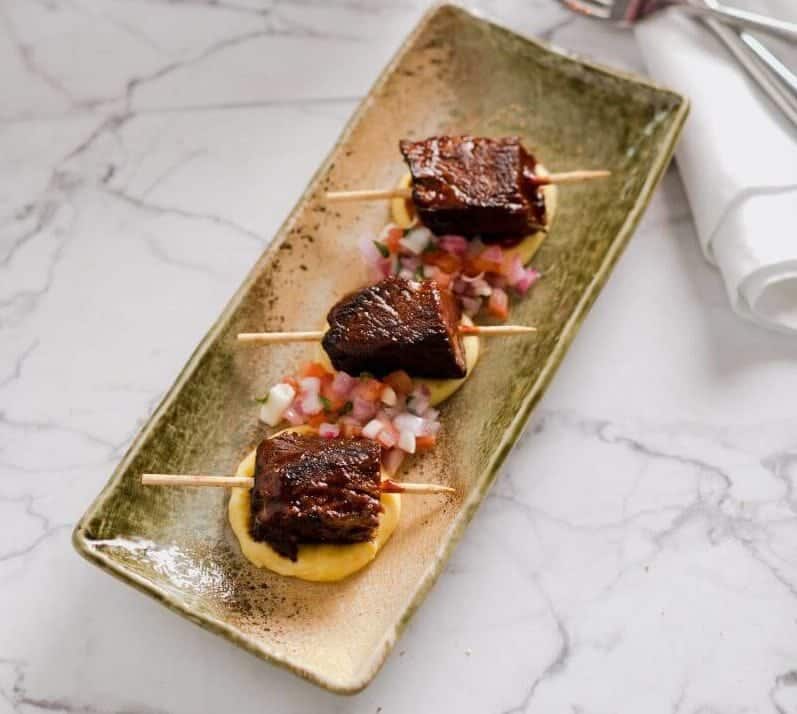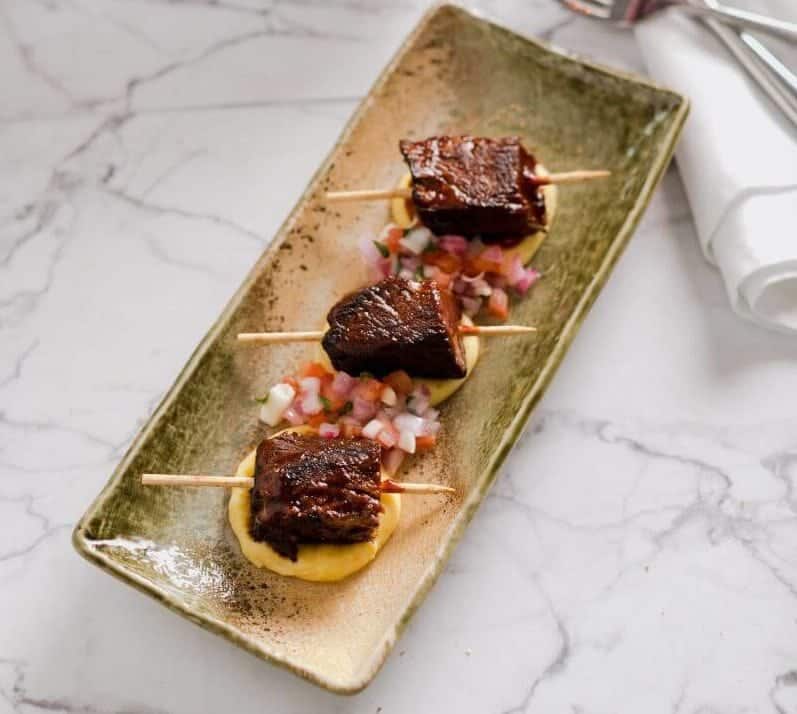 Pisco y Nazca's Anticucho de Costilla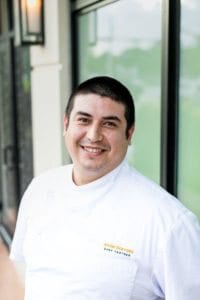 Javier Narvaez serves as the executive chef of Pisco y Nazca's Doral location, leading the day-to-day operations of the kitchen while creating innovative dishes utilizing authentic flavors. His talent and dedication took him from New York, where he started out as a line cook, to Ecuador, where he became executive sous chef at CAVES, a prominent local catering company. After achieving various career milestones, Narvaez set his sights on Pisco y Nazca, where he now leads the gastronomical experience for guests. He recently beat out five other chefs at South Florida Luxury Guide's 13th Battle of the Chefs with his delectable anticucho de costilla.
Ingredients:
Marinated braised brisket
Chicha anticuchera
Causa mashed potatoes
Chalaquita
For the Chicha Anticuchera: Combine chicha morada glaze (chicha morada and granulated sugar, to taste) with anticuchera sauce (a mixture of panca paste, peeled garlic, white vinegar, soy sauce, water, cumin, ground pepper, dried oregano, canola oil and kosher salt, to taste).
For the Chalaquita: Combine chopped onions and tomatoes, cilantro, lime juice and salt, to taste.
Directions: Skewer each brisket piece individually. Place skewers on flattop and sear all four sides for 1 minute. Place spoonfuls of mashed potatoes onto plate. Remove skewers from flattop and brush all sides of meat with chicha anticuchera. Place each skewer directly on top of potatoes. Place chalaquita in between skewers. Serve with chicha anticuchera for dipping.
Pisco y Nazca, 8551 NW 53rd St., #A101, Doral; 786.805.4344; piscoynazca.com