Quinto La Huella's Volcan Dulce De Leche Cake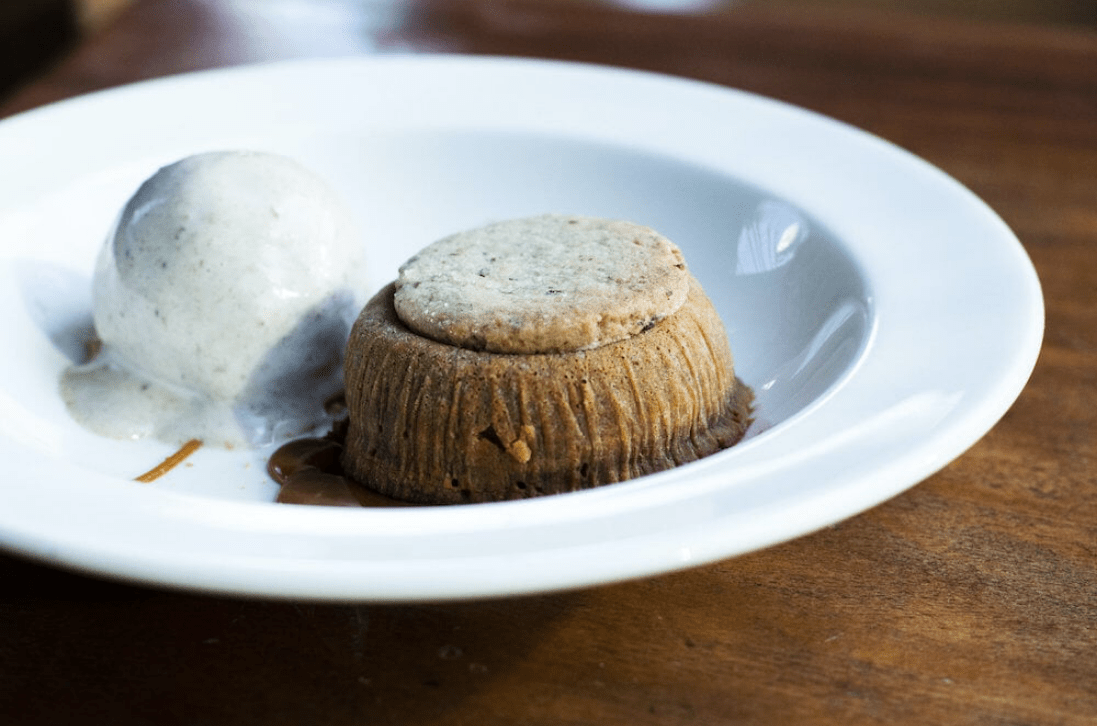 Quinto La Huella's Volcan Dulce De Leche Cake
Quinto La Huella at Brickell's EAST Miami hotel re-creates many dishes from its sister restaurant Parador la Huella in Uruguay, including this popular dessert. "The Volcan dulce de leche cake is a staple at Quinto La Huella, and it's an absolute must-try for anyone with a sweet tooth," says EAST Miami's Executive Chef Mike Mike Roemhild. "The rich flavors of the cake paired with the freshly made pecan cookie and banana ice cream make for a decadent treat." 
RECIPE
Yields 6 portions
Ingredients:
1 egg
2 yolks
400 grams dulce de leche
2 tbsp flour
Method: 
Beat the egg with the yolks to double its volume. Add the dulce de leche and mix until integrated. Finally, add the flour twice, beating until the preparation is homogeneous.

Evenly butter and flour (this is key to then easily unmold) six molds for custards or muffins of 100 ml capacity and fill them with the mixture almost to the edge. 

Heat oven to moderate-strong temperature, about 390 F. Place the molds on a tray and cook for 8-10 minutes. The exact cooking time may vary depending on the oven; to find out if they are in their right place (cooked on the outside but liquid on the inside), take mold out of the oven and, touching the surface, test that it is soft but easily detaches from the edges. 

Unmold on the same plate in which it is going to be served. Serve with banana ice cream.
788 Brickell Plaza, Miami; 786.805.4646; quintolahuella.com