Four Seasons Hotel at The Surf Club's Spaghetti and Anchovies Pasta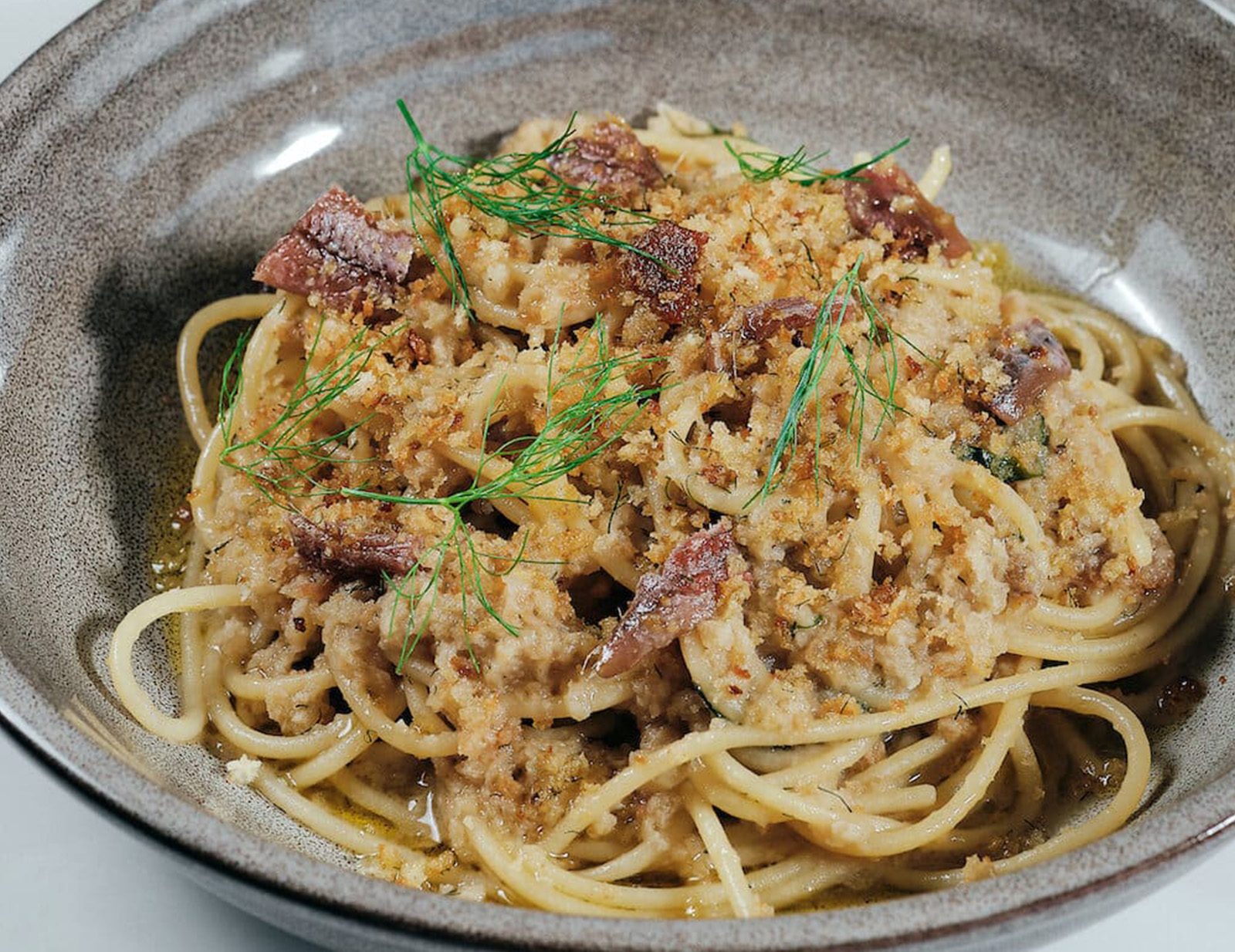 Four Seasons Hotel at The Surf Club's Spaghetti and Anchovies Pasta
The legendary property now home to Four Seasons Hotel at The Surf Club calls for equally legendary cuisine, which is why it offers several on-site dining experiences from Executive Chef Antonio Mermolia. "For all of our signature dishes, I try to combine fresh local fare with the art of sprezzatura, which is defined as 'a certain nonchalance, so as to conceal all art and make whatever one does appear to be without effort,'" Mermolia says. "My aim for this new menu item was to develop a layered dish that offers complexity while being simple and sophisticated in its nature." 
RECIPE
Serves 2

Ingredients:
1 whole garlic
2 basil leaves
2 fennel leaves
10 anchovy fillets
30 grams toasted breadcrumbs (panko)
1 Thai chili
1 lemon zest
200 grams spaghetti di Gragnano
Method:
In a pan with oil, chili and garlic, add 6 anchovy fillets and slowly melt them into the oil. Once the ingredients are melted, add 2 cups of hot water.

In a pot, cook the pasta for 4 minutes, then transfer into a pan to cook the spaghetti (as you would for risotto), about 4-5 minutes. 

When the pasta is al dente, add the breadcrumbs to make the sauce thick. 

Plate on a beautiful dish. Finish with breadcrumbs on top with the rest of the anchovies and fennel.
9011 Collins Ave., Surfside; 305.381.3333; fourseasons.com/surfside