Progressive Offerings, Awards Galore and Countless Ways to "CHEERS" in Style: R House Happy Hour is Key to Beating the Heat this Summer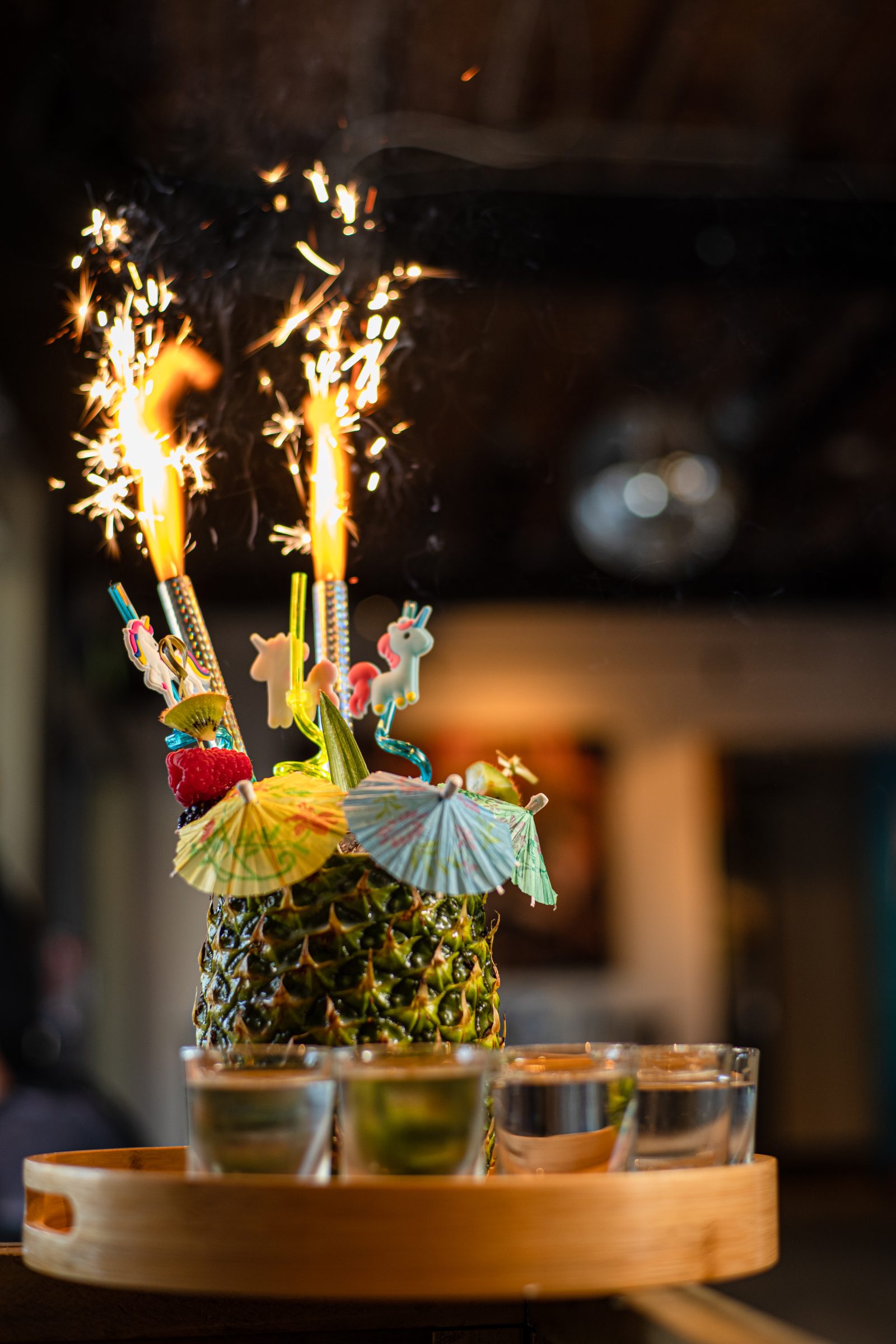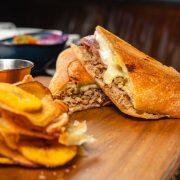 View Gallery
R House is a beloved Wynwood culinary icon. Its weekly drag brunch is the thing of legend and — since it launched nighttime entertainment — a great place to play nights and weekends as well. What many might not realize is that the restaurant's bar program – best enjoyed during its sui generis Happy Hour — is one of the best in town. Just recently the Miami New Times called out the restaurant's mojito as the "Best Mojito" in Miami and Ocean Drive highlighted its large format La Pina Loca as one of the must-try pina coladas in Miami. Served in a whole pineapple, the frozen delight is delivered on a bamboo tray dressed with flaming sparklers, flamingo straws, and tiki-style umbrellas; a drink as lively and colorful as R House itself. Priced at $100 and serving five, the La Pina Loca comes with five additional shots of the customer's choice and is now available nightly as well as during brunch. Once available exclusively at brunch, the flamboyant and delicious La Pina Loca is now available anytime
Those seeking delicious libations and snacks on a budget should hot tail it on over to R House for its progressive Happy Hour. Available Wednesday, Thursday, and Friday from 4PM – 7PM. The early bird always gets the worm, in this case, the worm being the extra savings! From 4PM – 5PM the value is greatest – $4 bar bites, beers, wines, and house pours. But from 5 PM – 7PM these specials are still only $5 each. Bar bites include sweet chili wings; croquetas; spinach and kale empanadas; yuca fries and more. House pours are feature profiled spirits including Old Forester bourbon, Tullamore Dew Irish whiskey – 12 years special reserve, and New Amsterdam vodka and gin, among others. Combined with a variety of wines and beers by the glass and bottle, there's something for everyone.
Also on offer during Happy Hour, is an extensive addendum menu of specially priced main plates from the dinner menu including the R House Cuban sandwich; mojo pork empanadas; wild mushroom and queso arepas, and the R Burger, which is doubly decadent, topped with mojo pork, Swiss cheese, and chipotle BBQ sauce. The addendum menu also features $6 classic cocktails – from Old Fashioneds and fruit-infused mojitos, margaritas, and martinis to Champagnes by the glass ($10-$13) and Specialty Cocktails ($7), including fruit froses and the Spanish Gin & Tonic – gin, herbs, dried fruit and a choice of an infused Fever Tree tonic.
Owned and operated by husband team Chef Rocco Carulli and Owen Bale, R House opened in the heart of Wynwood in August 2012. Its ten-year anniversary will bring a host of new announcements including a major renovation, new menu additions, and new entertainment programming.
R House is located at 2727 NW 2nd Avenue in Wynwood. The restaurant is open for dinner Wednesday through Sunday; Drag Brunch is offered at 11:30AM and 2:30PM on Saturdays and Sundays. Telephone: (305) 576-0201; www.rhousewynwood.com.
Media contact:
Brustman Carrino Public Relations
bcpr@brustmancarrinopr.com
(305) 573-0658