Pop The Bubbly! New Michael Mina Vintage Champagne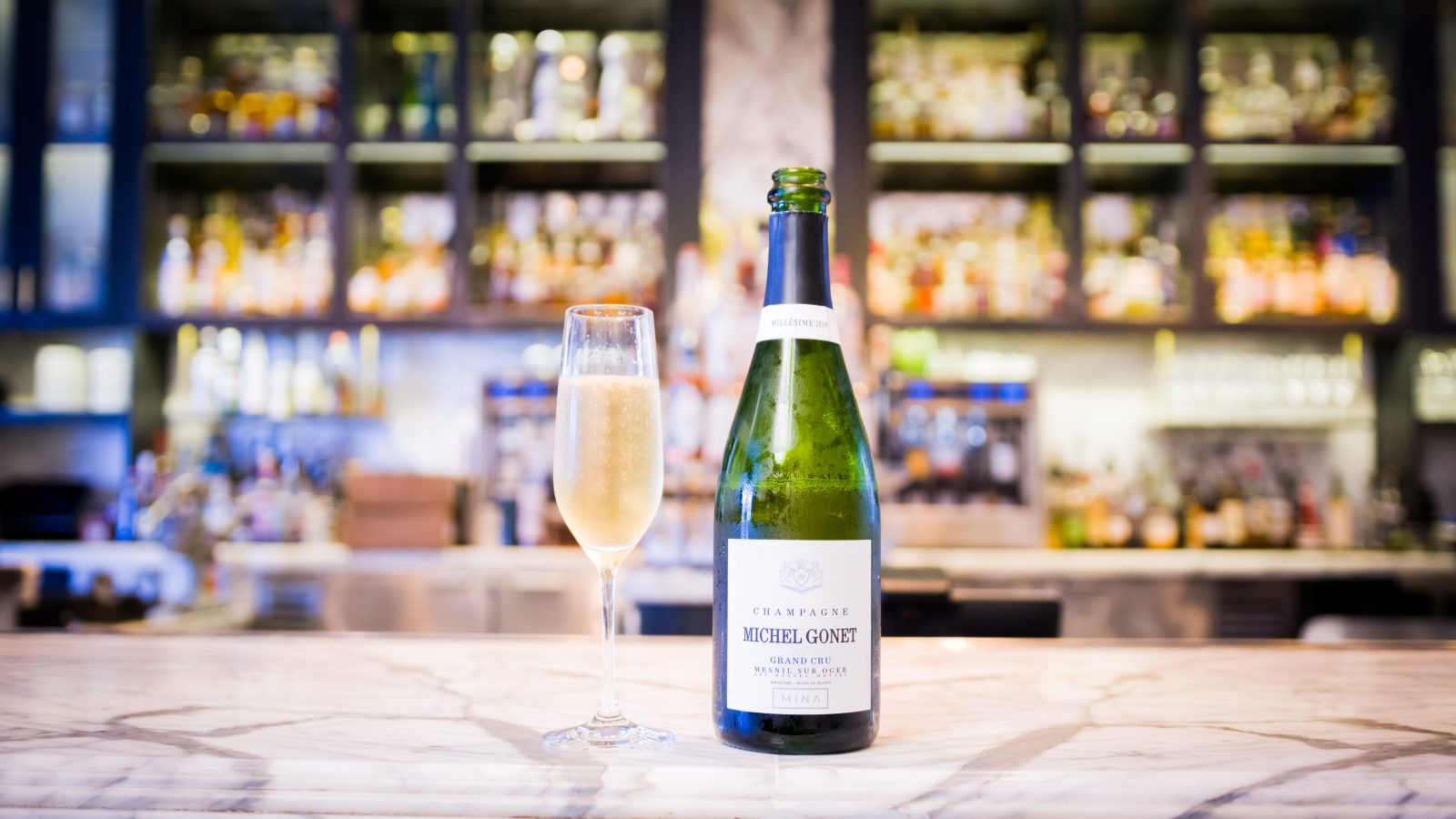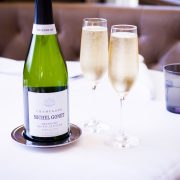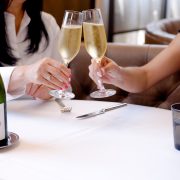 View Gallery
Celebrity chef, Michael Mina has launched a new vintage, single vineyard champagne, Michel Gonet 'Les Hautes Mottes' Cuvée MINA Blanc de Blancs Grand Cru 2010. This specific vintage is exclusive to MINA Group and will be served at all restaurants (except for StripSteak Miami). Cuvée MINA Champagne comes from "Les-Mesnil-Sur-Oger," one of the best grand cru villages in the Champagne region known for producing the most exquisite, elusive and expensive Blanc de Blancs in all of Champagne.
Made of 100% Chardonnay from Les-Mesnil Sur-Oger Grand Cru. The wine itself is a gorgeous Blanc de Blancs, with all the toasty brioche, hazelnut and lemon meringue aromas paired with the soft delicate mousse (less fizz) that you would expect from a great Les Mesnil Champagne. The wine spent 10 years on the lees before disgorgement, which is considerably longer than the four years of aging required by law, adding significant textures and flavors, perfect for those who enjoy Extra Brut or Brut styles of Champagne.
For a taste from home, the wine is available at the following vendors in the following states: Arizona: Stem Wine Co., California: Grandes Places Selections, Florida: Florida Wine Co., Hawaii: Ohana, Nevada: Southern Glazers, Tennessee: Best Brands, Washington State: Pacific Edge and Washington D.C: Kellogg Selections (this one will be fully set up this summer and is not ready to ship just yet).
To learn more about MINA group and their restaurants visit www.michaelmina.net and follow Michael Mina at @chefmichaelmina