Planta's Plant-Based Mac and Cheese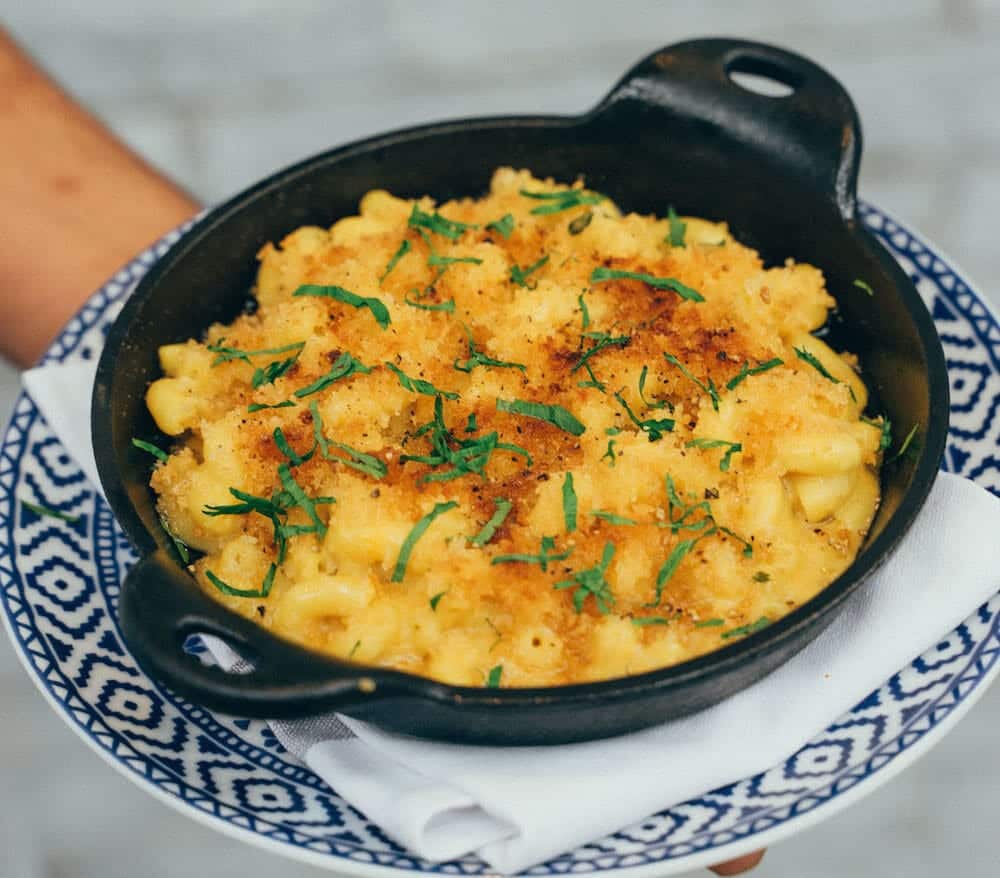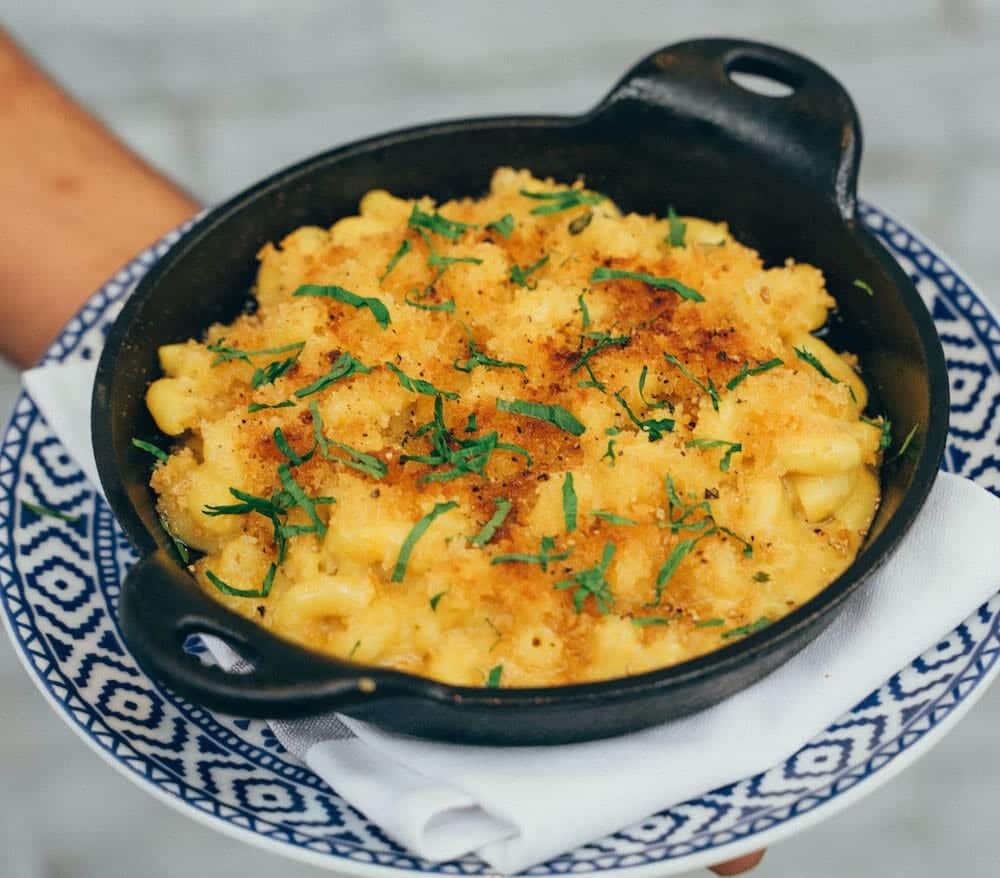 Planta's Plant-Based Mac and Cheese
Miami Beach's 100 percent plant-based restaurant Planta is known for its tasty vegan spins on comfort food classics such as burgers, pizza and sushi. "Mac and cheese is a go-to comfort food, especially in the fall," says David Lee, Planta's co-founder and executive chef. "We've made our own plant-based version that's creamy and cheesy and uses zero animal products. If you're trying out a vegan diet, or just looking to cut back on dairy, this is a great, flavorful alternative." 
RECIPE 
Ingredients:
3 cups plant-based milk of choice
¼ cup olive oil
½ cup flour
Plant-based cheese of choice
1 tbsp nutritional yeast
¼ cup almond flour
2 cups pasta shells
Salt
Pepper
Method:

Preheat the oven at 400 F. Start boiling a large pot of salted water for the pasta. When water has boiled, add pasta and cook. Pour plant-based milk into medium-sized saucepan, bring to a boil. 

In a small bowl, combine olive oil and flour, whisk together. Using a spice grinder or food processor, combine almond flour and nutritional yeast to make a plant-based Parmesan cheese.

When the plant-based milk has come to a boil, turn down the heat and add the olive oil and flour mixture. Mix together on a gentle heat, making sure the flour doesn't stick to the bottom of the pot. Add a couple pinches of salt to taste.

When the pasta has cooked, drain the water. Add the pasta to the sauce and stir on medium-high heat. Add the plant-based cheese to the pasta and sauce, mixing in to melt the cheese. Cook the pasta on a gentle heat for 2-3 minutes.

Transfer about two-thirds of the mac and cheese into an oven-safe casserole dish. Add a layer of plant-based cheese, plant-based Parmesan and fresh pepper. Add the remaining mac and cheese for a second layer. Add another layer of cheese, Parmesan and pepper.

Bake in the oven for 15-20 minutes or until golden brown. Remove the mac and cheese from the oven and let sit for a few minutes before serving.
850 Commerce St., Miami Beach; 305.397.8513; plantarestaurants.com