MK Takeaways' Grilled Flank Steak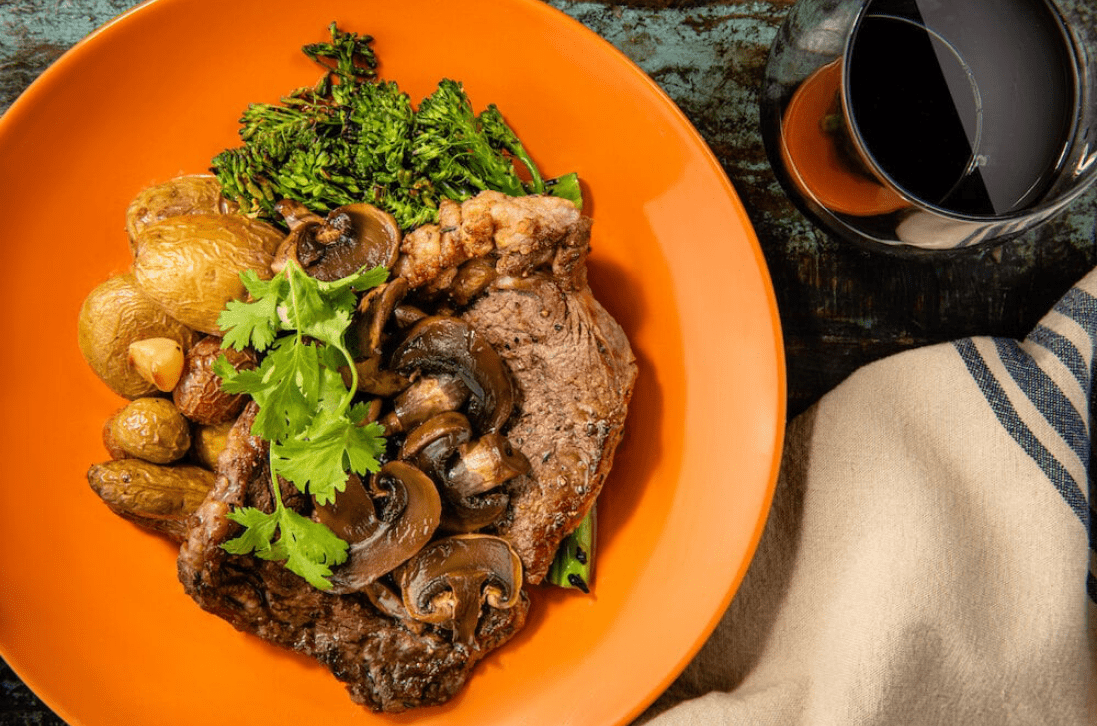 MK Takeaways' Grilled Flank Steak - Photo by Ricardo Mejia
In July, Miami-born hospitality mavens Michael and Karen Stanley launched MK Takeaways a neighborhood food service concept offering made-from-scratch, chef-prepared meals that are available for delivery throughout the tricounty area. The rotating menu boasts classic American dishes with hints of Mediterranean flavors. Dishes are started at the commissary kitchen in Sunrise, then diners finish the meal at home with the included preparation instructions. "We pride ourselves on delivering meals made with the highest quality ingredients," says Michael. "Our grilled flank steak is antibiotic-free, hormone-free and seasoned to perfection for that right-off-the-grill taste." 
RECIPE
Yields 1-2 portions
Ingredients:
10 oz flatiron steak
3 oz mushrooms, sliced
3 oz Spanish onions, julienned
5 oz baby potatoes
5 oz broccolini
2 oz garlic, fresh
1 oz salt
1 oz black pepper
1 oz curry powder
1 oz chili powder
1 oz paprika
1 clove garlic, ground
¼ oz ginger
2 oz olive oil
1 oz balsamic vinegar
1 oz parsley, flat leaf 
For the Steak: Combine the salt, black pepper, curry powder, chili powder, paprika, ground garlic and ginger. Add the olive oil and balsamic vinegar in the mixture and create a paste. Rub on the flat iron steak and let sit for 1 hour. Grill the steak to desired temperature. 
For the Onions and Mushrooms: Sauté the onions and mushrooms in one tablespoon of olive oil. Add fresh garlic, salt and pepper to season. Place on top of the steak. 
For the Potatoes: Drizzle olive oil over the potatoes and toss with garlic, salt and pepper. Set the oven to 350 F, and cook the potatoes for 30 minutes or until golden brown. 
For the Broccolini: Drizzle the broccolini with olive oil and salt, pepper and garlic. Grill the broccolini.
12691 W. Sunrise Blvd., Sunrise; 954.699.1366; mktakeaways.com