La Mar's Octopus Anticucho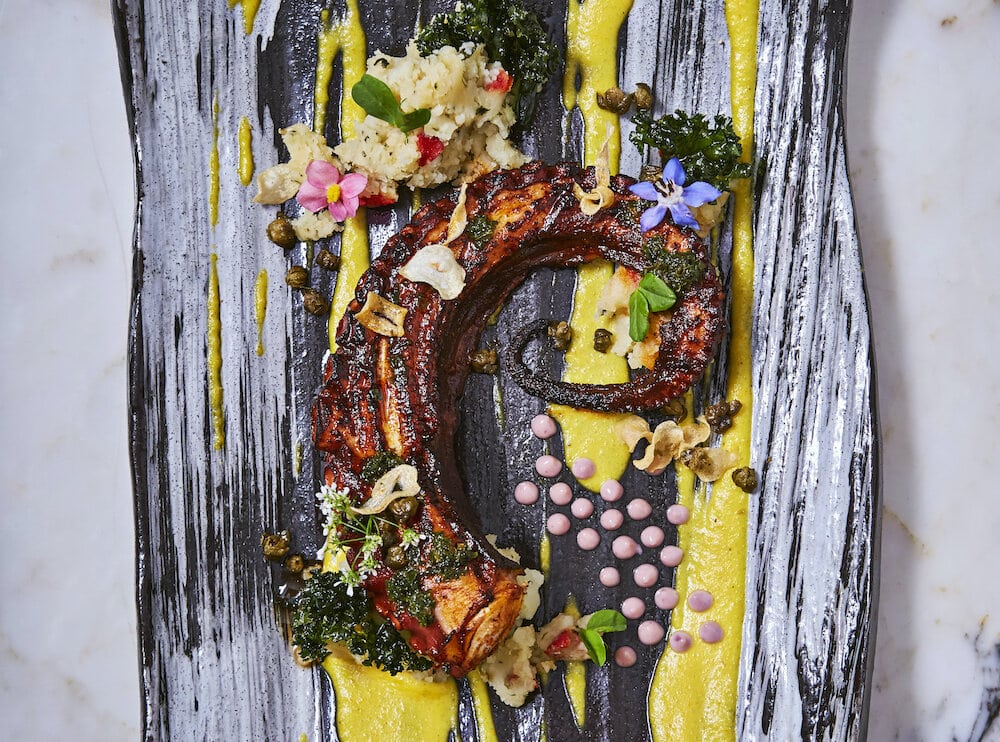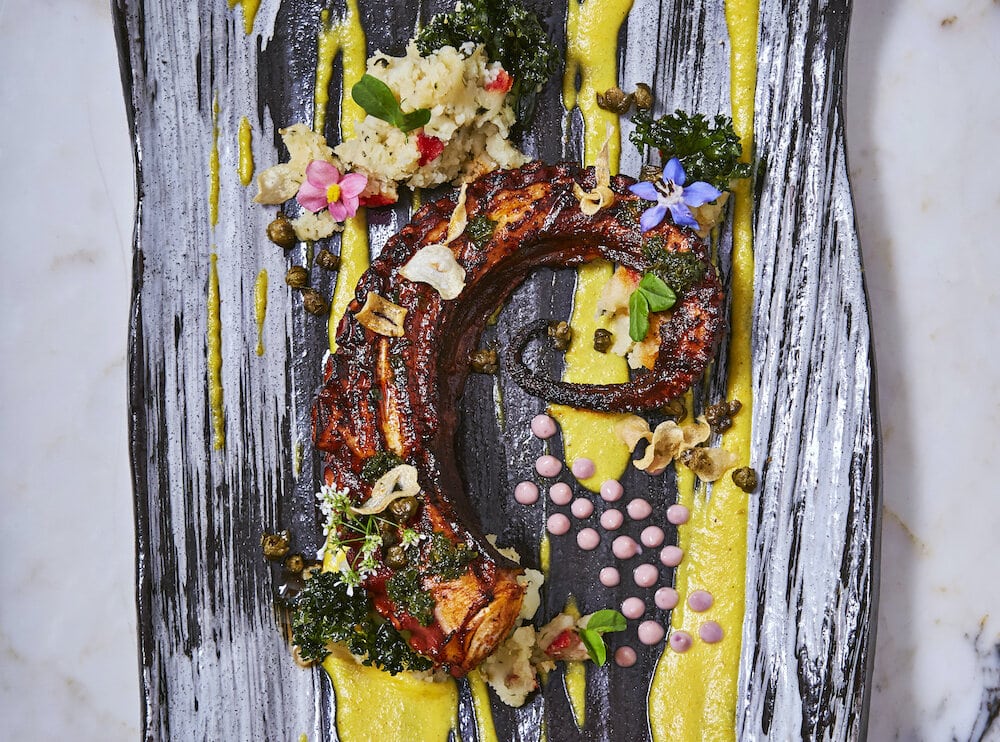 La Mar's Octopus Anticucho - Photo Courtesy Mandarin Oriental Hotel Group
La Mar by Gastón Acurio at Mandarin Oriental, Miami is known for its authentic Peruvian dishes that use only the freshest ingredients. "Anticucho style is a major part of Peruvian culture," explains Executive Chef Diego Oka. "It is traditionally prepared with beef heart, but here we incorporate various flavors and serve it as octopus, one of my favorite proteins." 
RECIPE

For the Anticucho Sauce:
1 cup aji panca paste (Peruvian dry pepper)
1 tsp cumin
1 tsp dry oregano
½ cup red vinegar
1 tbsp salt
2 tsp ground black pepper
In a blender, put all the ingredients and blend until it has a smooth texture. TIP: It's better if you use it the next day.
For the Roasted Potatoes:
7 oz whole marble potato
4 cloves garlic
Salt
2 tbsp olive oil
Put the potatoes in a sheet pan with olive oil, salt and smashed garlic cloves. Put in the oven for 30 minutes at 280 F.
For the Peruvian Olive Aioli:
½ cup seedless "botija" olives (Peruvian type)
½ cup kewpie mayonnaise
Blend all the ingredients and put it on a squeeze bottle.
Method: Grill 5 oz pre-cooked octopus until it gets medium charred, then add anticucho sauce. Brush the octopus with anticucho sauce before placing it on the plate. Put a bed of roasted potatoes, topped with the octopus on a plate. Add some of the Peruvian olive aioli. Decorate with some microgreens and enjoy!
500 Brickell Key Drive; 305.913.8358; mandarinoriental.com/miami