Making a Scene: Florida's James Beard Recognized Restaurants
Since 1990, the James Beard Foundation Awards have honored exceptional talent in the culinary arts, hospitality, media and broader food system across the U.S. We've highlighted those recognized in the sunny state of Florida over the last decade.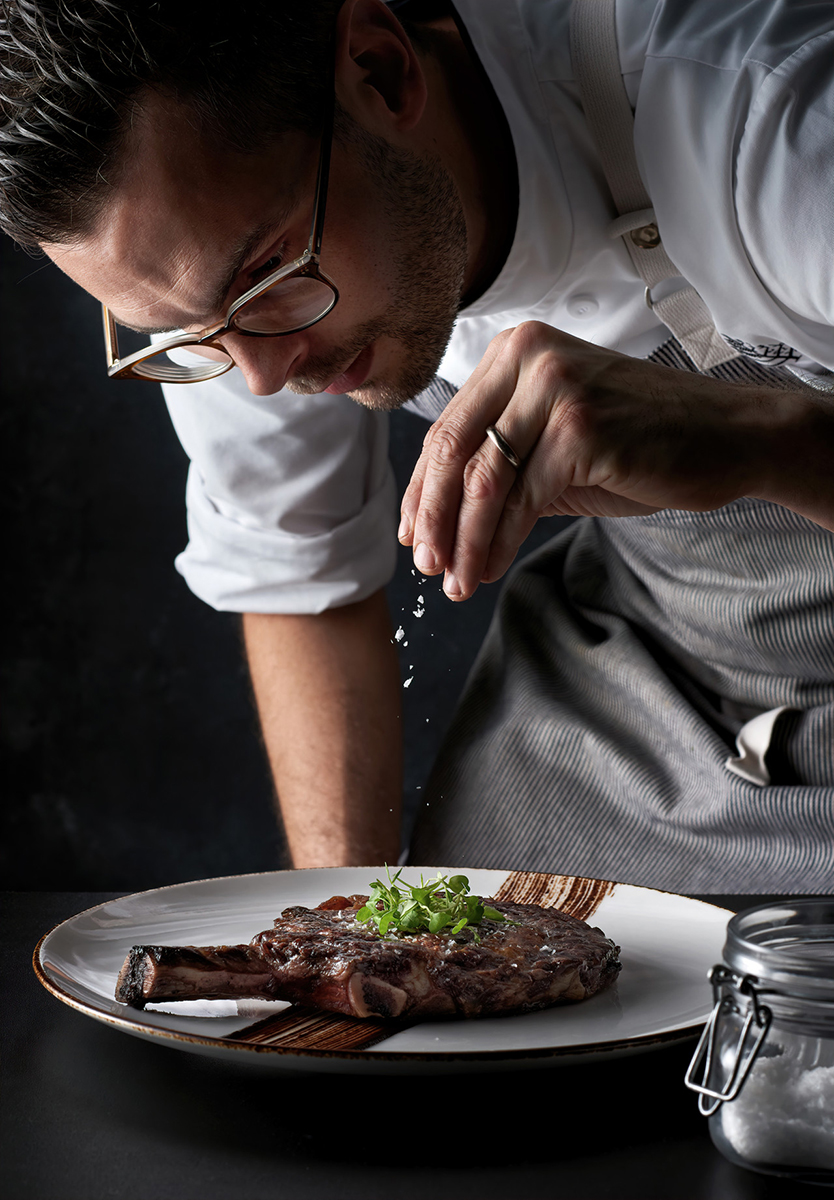 Capa Chef Gabriel Massip at Four Seasons Resort Orlando
There are a variety of talented chefs showcasing their talents through brilliant, well-curated dishes in FL—and people are noticing, including the James Beard Foundation, who are considered the Oscars for the culinary world. The Foundation has celebrated these restaurants by bestowing upon them the greatest honor of recognition among their peers. As guests, we're lucky enough to be able to share their memorable culinary creations with loved ones around a dinner table.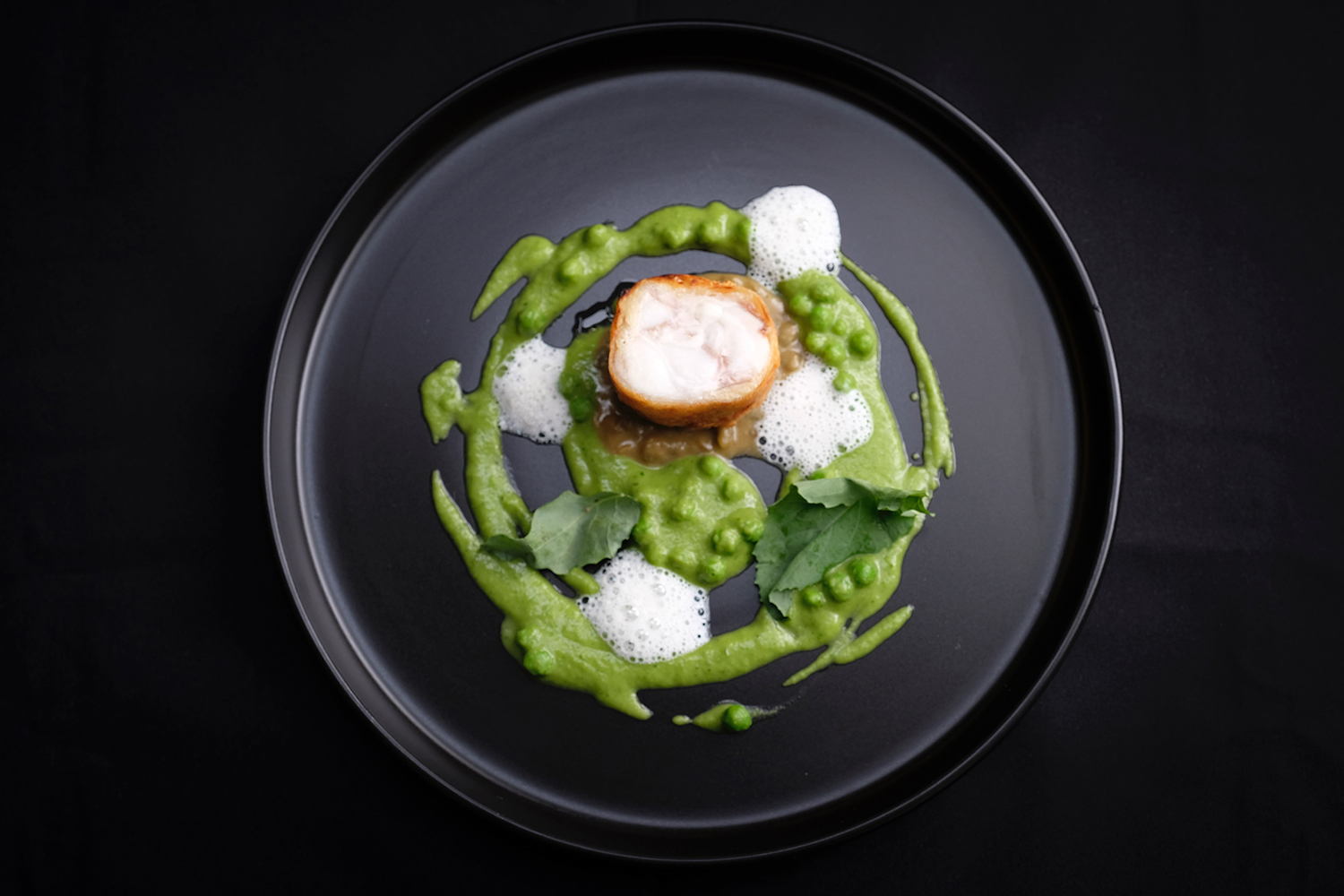 MIAMI
Ariete | American
Embracing local ingredients, Ariete offers unique dishes, including the monkfish Wellington and a duck-for-two that's dry-aged for 20 days. For a truly unforgettable culinary journey, opt for the chef's tasting menu with wine pairings. 3540 Main Highway, Miami; arietecoconutgrove.com
Recognition: Michael Beltran is taking his culinary training to another level; he was recognized as a Best Chef in the South semifinalist in 2020.
Boia De | Italian, American
Discovering this bistro in its unassuming strip mall is part of the fun. Once inside, the welcoming atmosphere is complemented by savory dishes such as the potato skins topped with stracciatella and caviar or the tagliolini nero with king crab and summer truffle. 5205 NE Second Ave., Miami; boiaderestaurant.com
Recognition: Luciana Giangrandi and Alex Meyer were named semifi nalists for Best Chef in the South in 2020.
Ghee Indian Kitchen | Indian
Chef Niven Patel is redefining what farm-to-table means via the produce and herbs he grows on his personal farm and uses daily in his curries, masalas and chutneys. 8965 SW 72nd Place, Miami; gheemiami.com
Recognition: Patel was celebrated when he was named a semifi nalist for Best Chef in the South in 2018 and 2019.
Itamae | Peruvian, Japanese
Once a food hall vendor, this family-owned business has expanded into a brick-andmortar in the trendy Design District, serving up Nikkei-inspired dishes like bright ceviches and fresh makis. 140 NE 39th St., Miami; itamaemiami.com
Recognition: Valerie and Nando Chang were both Rising Star Chef of the Year semifinalists in 2019; Valerie was again nominated in 2020.
KYU | Asian
On any given day, there is a line out the door, but once you've garnered a seat, you're rewarded with incredible Asian treats like smoked burnt ends, roasted cauliflower and tuna crispy rice. 251 NW 25th St., Miami; kyurestaurants.com
Recognition: KYU was named as a semifinalist for Best New Restaurant in 2017.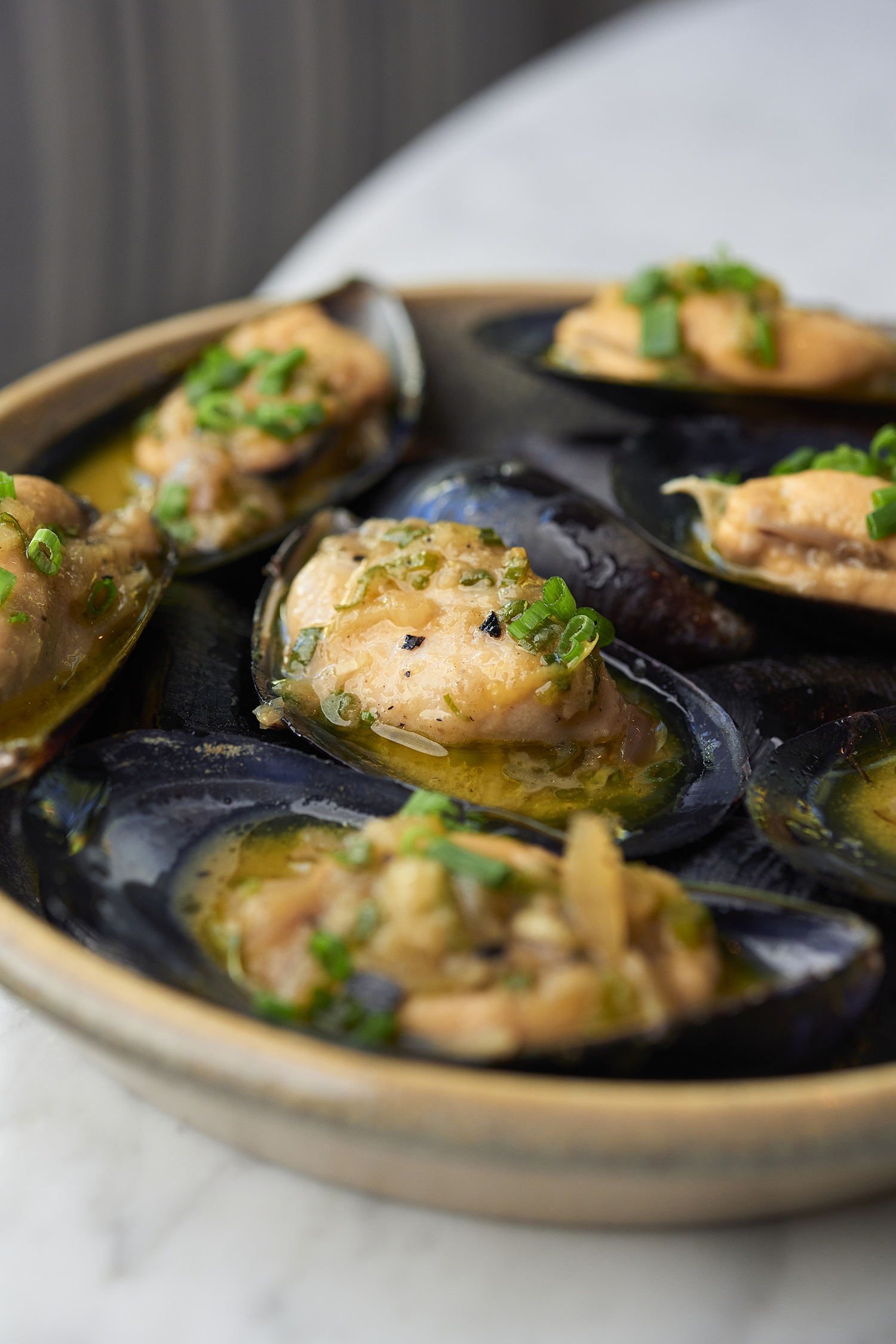 Michael's Genuine Food & Drink | American
As the Design District's culinary pioneer, Michael Schwartz's restaurant still draws crowds after 15 years. Its casually comfortable ambiance welcomes guests, while its seasonally fresh dishes satisfy every palate's desire. 130 NE 40th St., Miami; michaelsgenuine.com
Recognition: Schwartz won Best Chef in the South in 2010 and has since received several other nominations, including semifinalist for Outstanding Restaurant in 2020.
Niu Kitchen | Spanish
Inspired by Spain's Basque region, this quaint café invites you to come in and stay awhile. Sip on Catalonian wine while enjoying small, shareable plates like Ibérico ham, manchego cheese, paella, and a poached egg that's unlike anything you've ever tried. 104 NE Second Ave., Miami; niukitchen.com Recognition: Head chef and owner Deme Lomas was a semifi nalist for Best Chef in the South in 2016 and 2017.
Pubbelly Sushi | Japanese-Latin Fusion
With thriving outposts of this gastropub popping up around town, you have plenty of opportunities to indulge in José Mendin's fusion of Japanese and Latin flavors. Recognition: Despite Mendin's shuttering of Pubbelly Noodle Bar, he continues to create comfort food with all his concepts and proudly touts five Best Chef in the South semifinalist awards. 701 S. Miami Ave., Miami; pubbellyglobal.com
Uchi | Japanese
The best way to experience this Austin import is through its omakase tasting that can be enjoyed as either a 10- or six-course journey. The menu features plenty of crisp crudos, sashimi, sushi, and proteins like wagyu beef and pork belly. 252 NW 25th St., Miami; uchimiami.com
Recognition: Chef and owner Tyson Cole was a Best Chef in the Southwest semifinalist for three years before he won in 2011; he was also an Outstanding Chef semifinalist in 2013 and 2016.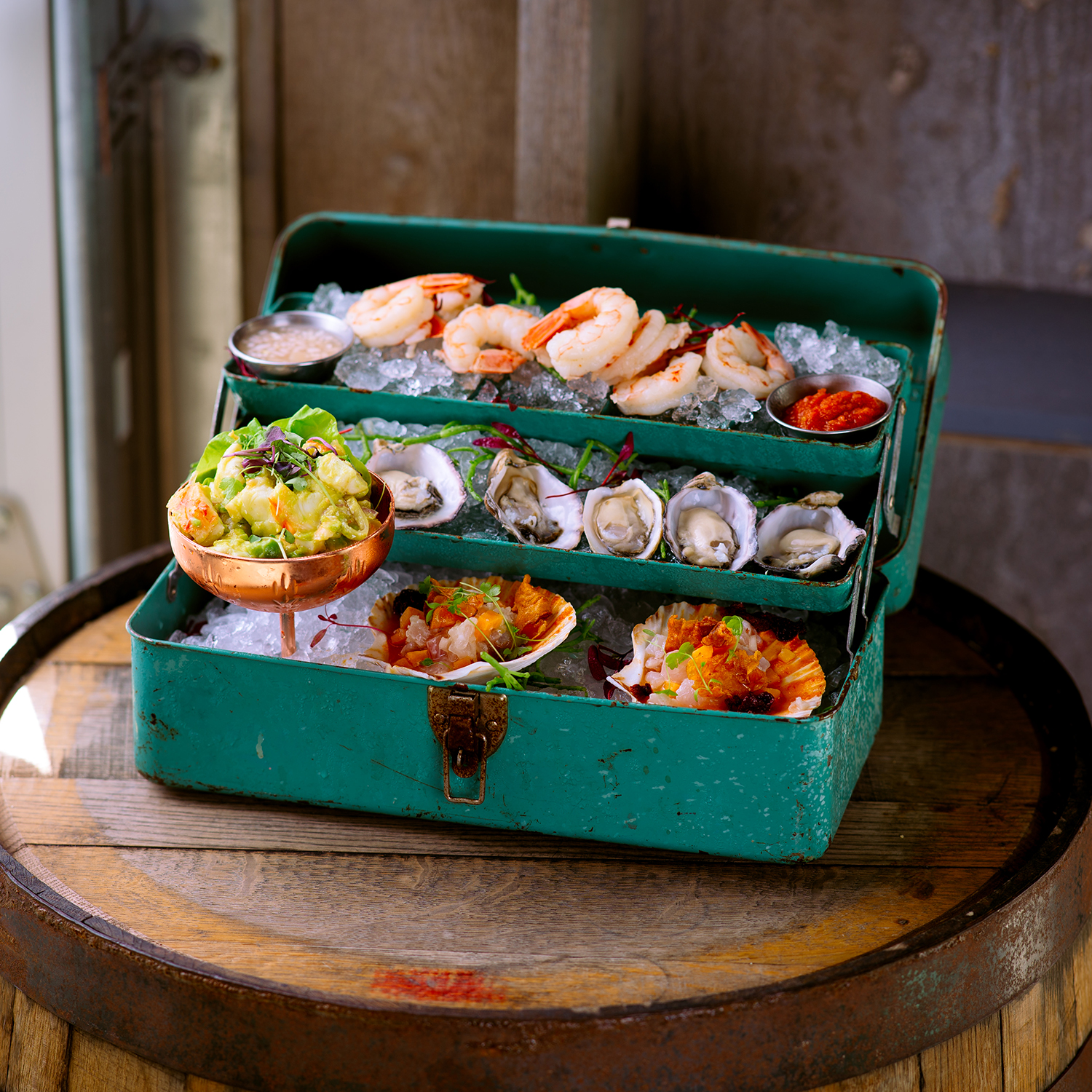 MIAMI BEACH
Macchialina | Italian
For a decade, this quirky restaurant on Alton Road has been serving up some of the best pasta and Italian cuisine in town. Start with a creamy polenta or local burrata antipasti before diving into the cacio e pepe or Bolognese. 820 Alton Road, Miami Beach; macchialina.com
Recognition: Michael Pirolo was a semifinalist for Best Chef in the South in 2016.
Stiltsville Fish Bar | Seafood
Helmed by two Top Chef alumni, this casual Sunset Harbor restaurant is all about quality seafood for its raw bar, shareable plates like conch fritters and coconut shrimp, and entrées like the surf 'n turf burger, crab-crusted New York strip and whole-roasted local catch. 1787 Purdy Ave., Miami Beach; stiltsvillefishbar.com
Recognition: Both Jeff McInnis and Janine Booth have received nominations and awards, including Booth as a Rising Star Chef of the Year semifinalist in 2018 and McInnis as a Best Chef in the South semifinalist in 2012.
Broken Shaker | Cocktail Bar
Located on the sunny poolside patio of the Freehand Hotel, this bar has more of an eclectic backyard scene than a posh South Beach vibe. Come here to kick back, relax and enjoy a refreshing cocktail with friends. 2727 Indian Creek Drive, Miami Beach; brokenshaker.com
Recognition: The venue was a semifinalist for Outstanding Bar Program in 2013.
Yardbird Table & Bar | Southern
Miami's food scene may skew more Latin American than Southern, but at this corner bistro, you'll indulge in your fill of buttermilk biscuits, fried green tomatoes, cornbread, deviled eggs and tender fried chicken. 1600 Lenox Ave., Miami Beach; runchickenrun.com
Recognition: A year after opening, in 2012, Yardbird was recognized as a semifinalist for Best New Restaurant.
CORAL GABLES
The Biltmore | Luxury Hotel
Cloaked in lavish history and stunning architecture, this hotel has been a part of the Coral Gables skyline for decades. With several restaurants, lounges and outdoor terraces, there are plenty of romantic nooks to enjoy its award-winning culinary offerings. 1200 Anastasia Ave., Coral Gables; biltmorehotel.com
Recognition: The Biltmore was a semifinalist for Outstanding Wine Service in 2011, thanks to its extensive selection of wines.
FORT LAUDERDALE
3030 Ocean Restaurant | American
This oceanfront restaurant is Fort Lauderdale Marriott Harbor Beach Resort's stylish seafood bistro that serves up crisp salads, fresh fish and juicy meats. 3030 Holiday Drive, Fort Lauderdale; 3030ocean.com
Recognition: Dean James Max put this hotel restaurant on the map when he was overseeing its kitchen and was recognized as a semifinalist for Best Chef in the South in 2009, 2010 and 2011.
WEST PALM BEACH
The Regional | American
You can feel the love and dedication that goes into every dish at this West Palm Beach gem. Classics like roasted bone marrow and pimento cheese are equally as delicious as the shrimp and grits, potato gnocchi, and gumbo. 651 Okeechobee Blvd., West Palm Beach; eatregional.com
Recognition: Chef Lindsay Autry has received many accolades, including being a semifinalist for Best Chef in the South for three years in a row from 2018 to 2020.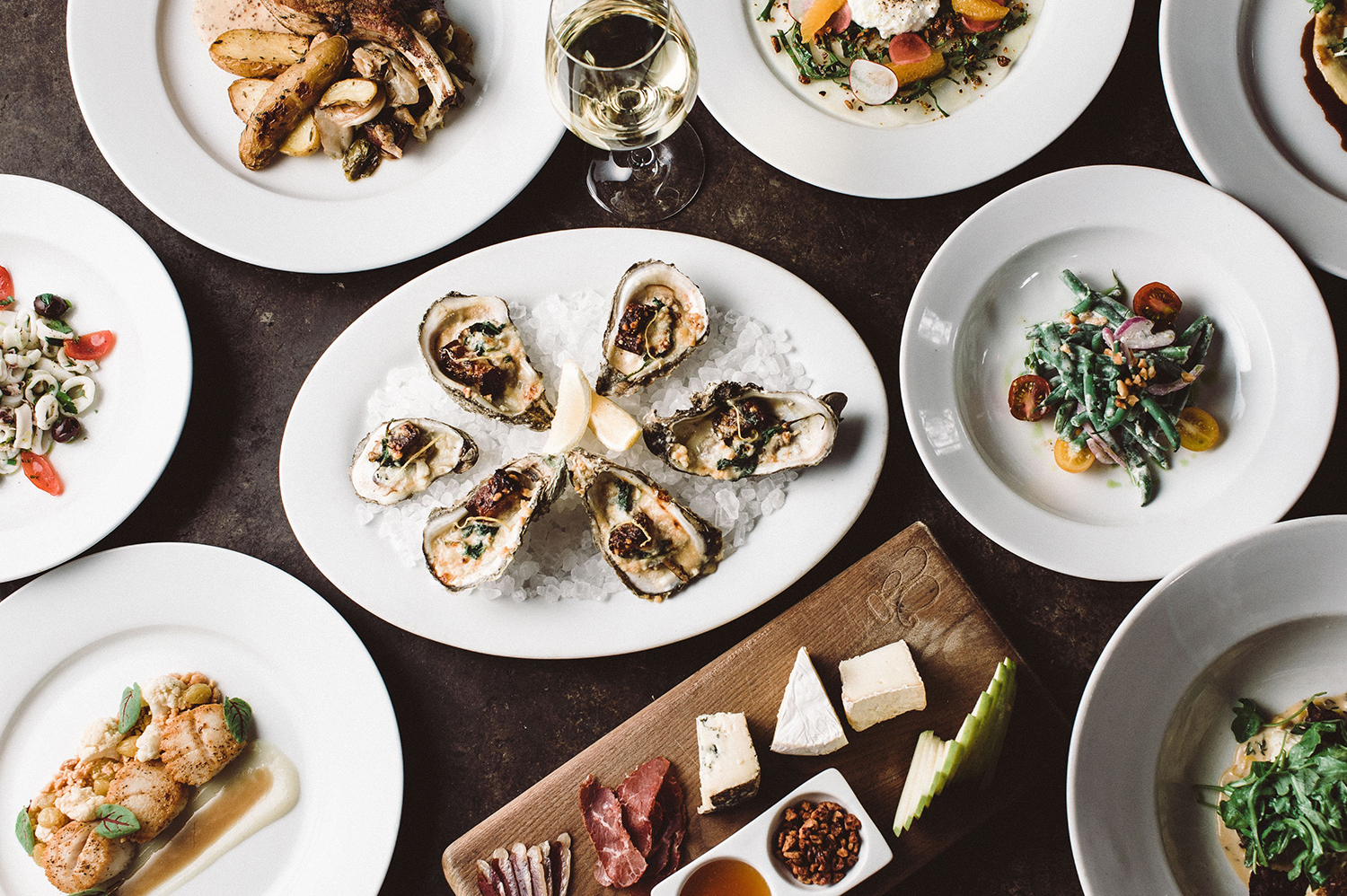 JACKSONVILLE
Restaurant Orsay | French
Classic French fare like croque madame, steak frites and beef stroganoff share the menu with dishes that boast a hint of Southern-American flare. 3630 Park St., Jacksonville; restaurantorsay.com
Recognition: Brian Whittington was at the helm when he was named a semifi nalist for Best Chef in the South in 2015.
Bistro AIX | French
This bistro will transport you to France through traditional dishes like onion soup, escargot and coq au vin. 1440 San Marco Blvd., Jacksonville; bistrox.com
Recognition: Tom Gray was chosen as a semifinalist for Best Chef in the South for two consecutive years (2009 and 2010) when he was overseeing the restaurant's kitchen.
ORLANDO
Capa & Ravello Restaurants at Four Seasons Resort Orlando | Spanish, Italian
Whether he's crafting classic Italian desserts like a creamy tiramisu for Ravello or whimsical chocolate churros at Capa, the hotel's rooftop steakhouse, Executive Pastry Chef Rabii Saber knows how to use his talents to sweeten the lives of hotel guests with each bite of dessert. 10100 Dream Tree Blvd., Lake Buena Vista; fourseasons.com/orlando
Recognition: Chef Saber was a semifinalist for Outstanding Pastry Chef in 2019.
Kabooki Sushi | Asian
Fresh nigiri and inventive sushi rolls share the menu with yucca fritters and coconut ceviche to create a playful and appetizing menu at both of Chef Henry Moso's outposts. There's also an omakase experience for adventurous diners. 3122 E. Colonial Drive & 7705 Turkey Lake Road, Orlando; kabookisushi.com
Recognition: Chef Moso was a semifinalist for the Rising Star Chef of the Year in 2020.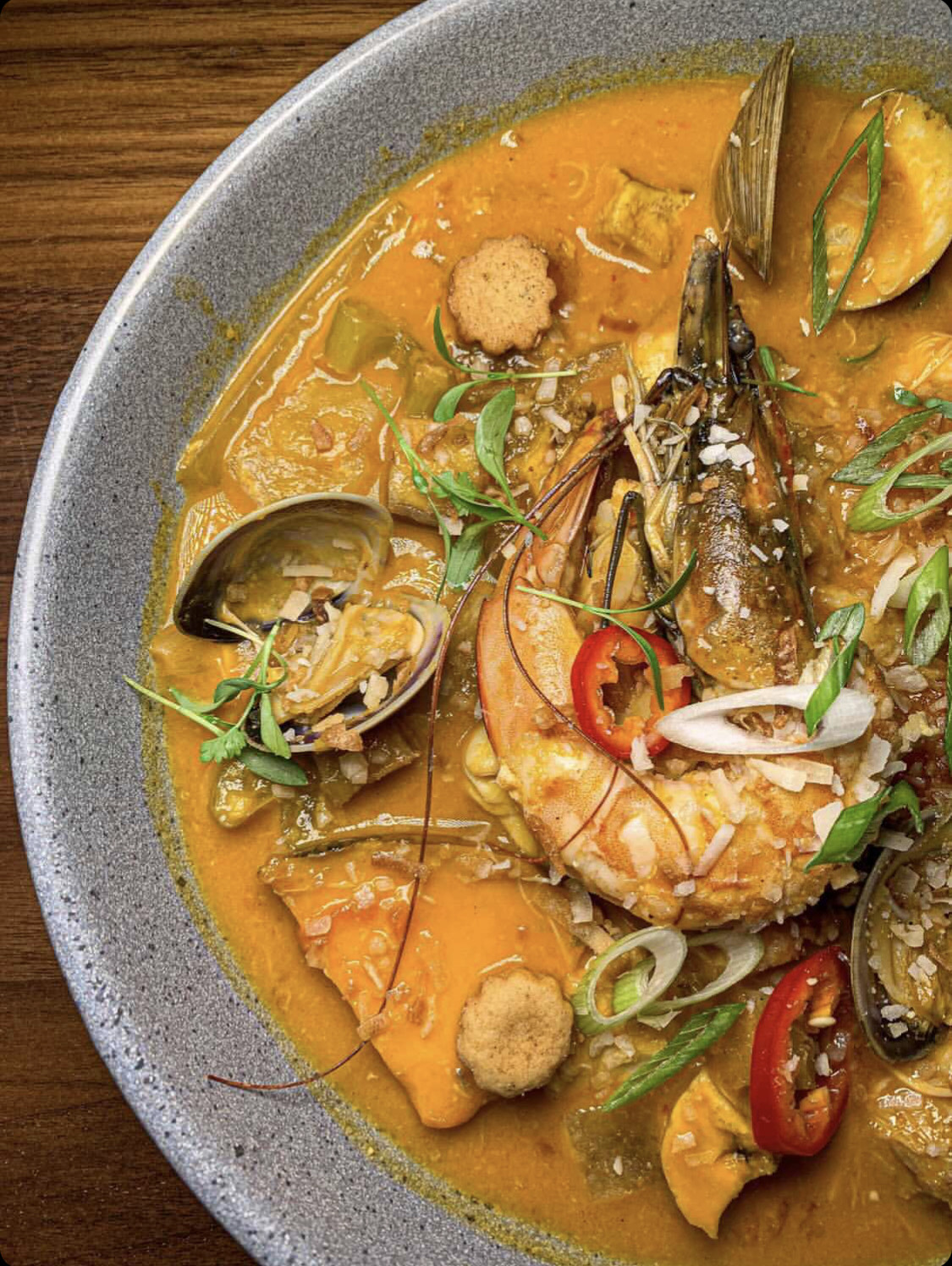 TAMPA
Bern's Steak House | Steakhouse
Not many restaurants can claim icon status, but this mom-and-pop shop turned institution certainly can. Bern's is more than just a steakhouse—it's a memorable culinary experience. Come for the aged steaks and stay for the extraordinary desserts. 1208 S. Howard Ave., Tampa; bernssteakhouse.com
Recognition: With more than a half-million bottles, Bern's was nominated in 2015 for its Outstanding Wine Program, then won in 2016.
Edison: Food+Drink Lab | American
From the seasonal menu that highlights fresh ingredients and flavors, guests will find familiar dishes with new twists like confit pork belly Wellington and foie gras prosciutto nigiri. 912 W. Kennedy Blvd., Tampa; edison-tampa.com
Recognition: Proudly helming the kitchen is Jeannie Pierola, who was a Best Chef in the South semifinalist in 2019.
Rooster & the Till | American
Here, you'll find a menu that doesn't fit any mold. The surprising variety of dishes ranges from ginger tofu dumplings and cobia collar to crispy chicken thighs and short rib gnocchi. 6500 N. Florida Ave., Tampa; roosterandthetill.com
Recognition: In 2017, Chef Ferrell Alvarez was honored as one of the semifinalists for Best Chefs in the South.
ST. PETERSBURG
The Library | American
Located within the Johns Hopkins All Children's Hospital, this café not only offers a comforting menu but a place for respite. Guests can look forward to sandwiches and salads alongside pastas, steaks and seafood entrées. 600 Fifth St. S., St. Petersburg; thelibrarystpete.com
Recognition: Rachel Bennett was a Rising Star Chef of the Year semifinalist in 2019.
This story is from the 2022 Annual Florida edition. Click to read more.