Lona Cocina Tequileria's Crab Guacamole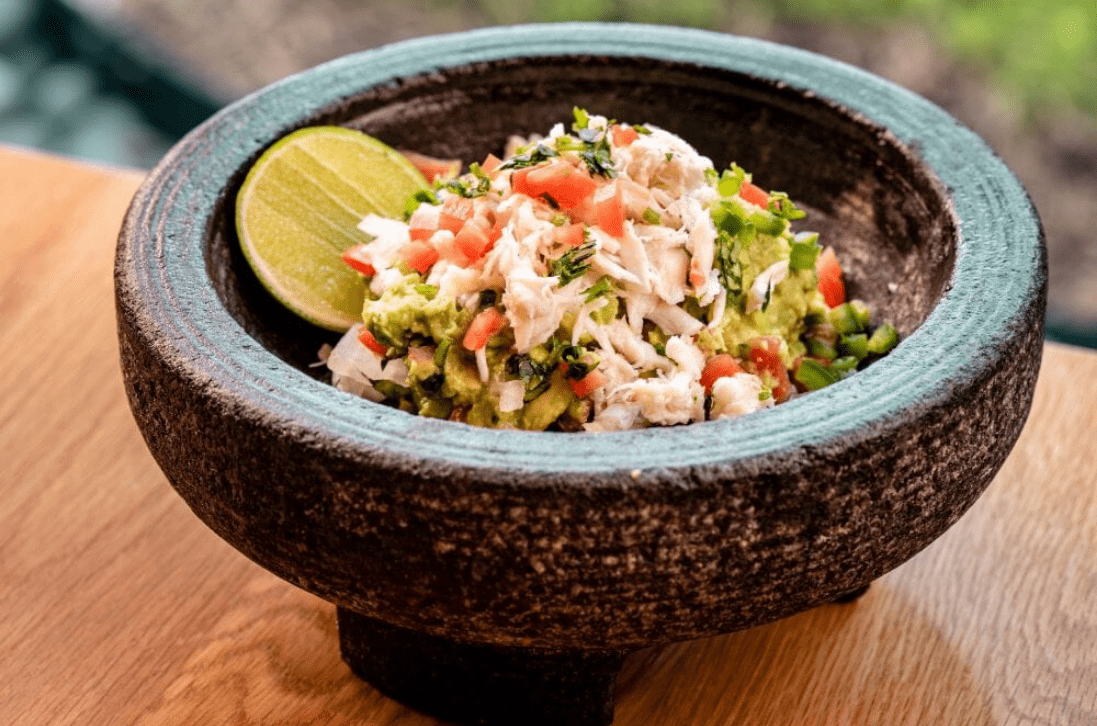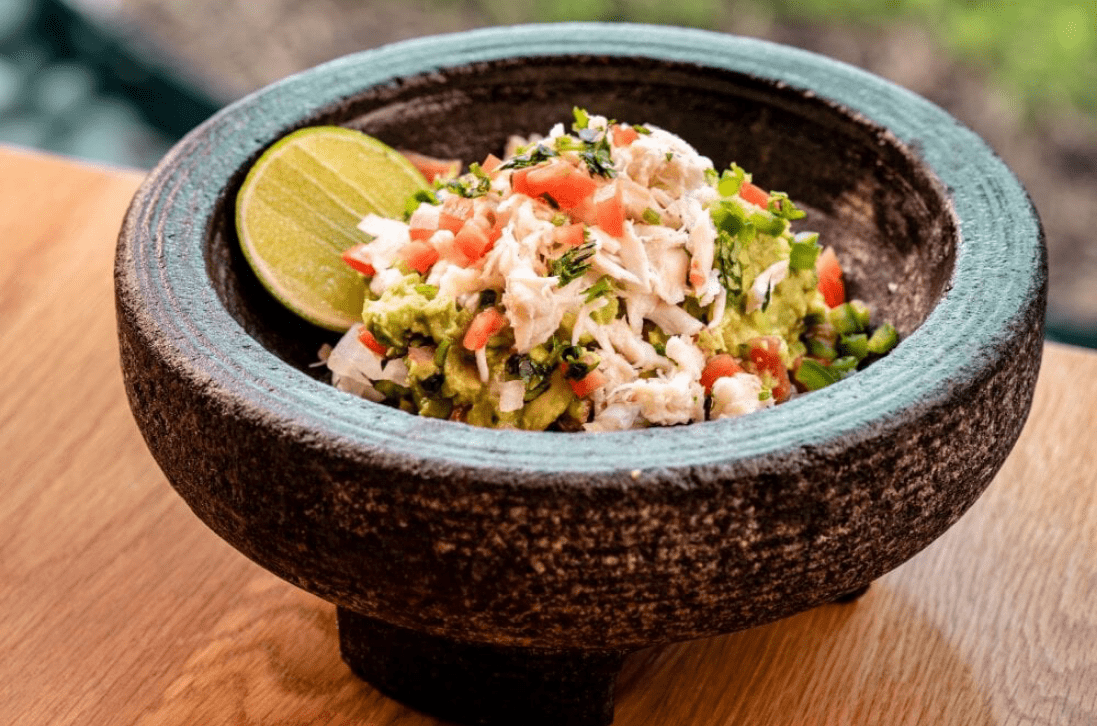 Lona Cocina Tequileria's Crab Guacamole - Photo by Ricardo Mejia/RMO Studio Corp
Don't let the laid-back beach vibe fool you. Lona Cocina Tequileria from Chef Pablo Salas delivers modern Mexican cuisine and service that rivals even the most upscale restaurants. "Our guacamole is great to enjoy with family and friends on a hot summer day," says General Manager Daniel Estevez. "You can make it with either crab or chicharrón, but the crab version is our most popular." Pair the guac with chips and an agave-infused margarita and you'll be satisfied in no time. 321 N. Fort Lauderdale Beach Blvd., Fort Lauderdale; 954.245.3069; lonarestaurant.com
RECIPE
Serves 2-4
For the Guacamole: 
3 fresh ripe avocados 
½ lime, juiced
Salt to taste 
Place the avocados, lime juice and salt in a bowl. Roughly mash ingredients together. Ready to serve. Garnish guacamole with pico de gallo (see below) and chicharrón or crab meat.
For the Pico de Gallo:
1 tomato, diced
½ jalapeño pepper, seeded and minced 
¼ cup white onion, finely chopped
½ bunch fresh cilantro, chopped
½ lemon, juiced 
Salt to taste
Stir the tomato, jalapeño pepper, onion, cilantro, lemon juice and salt together in a bowl.