Lola 41's Half-Roasted Chicken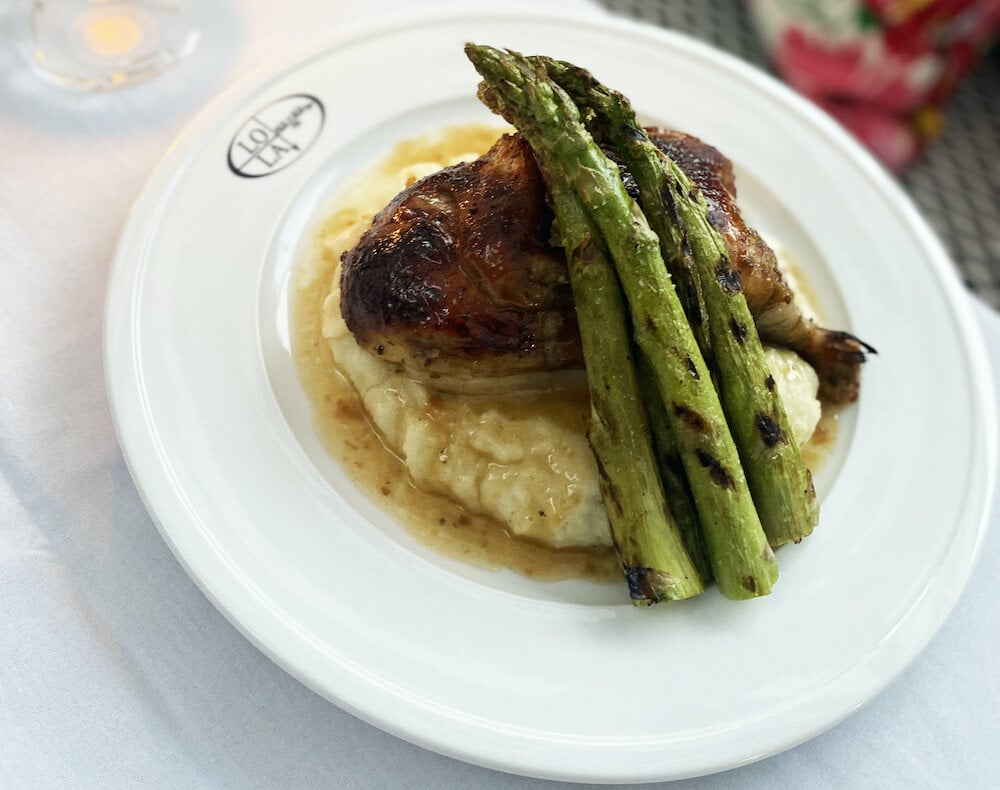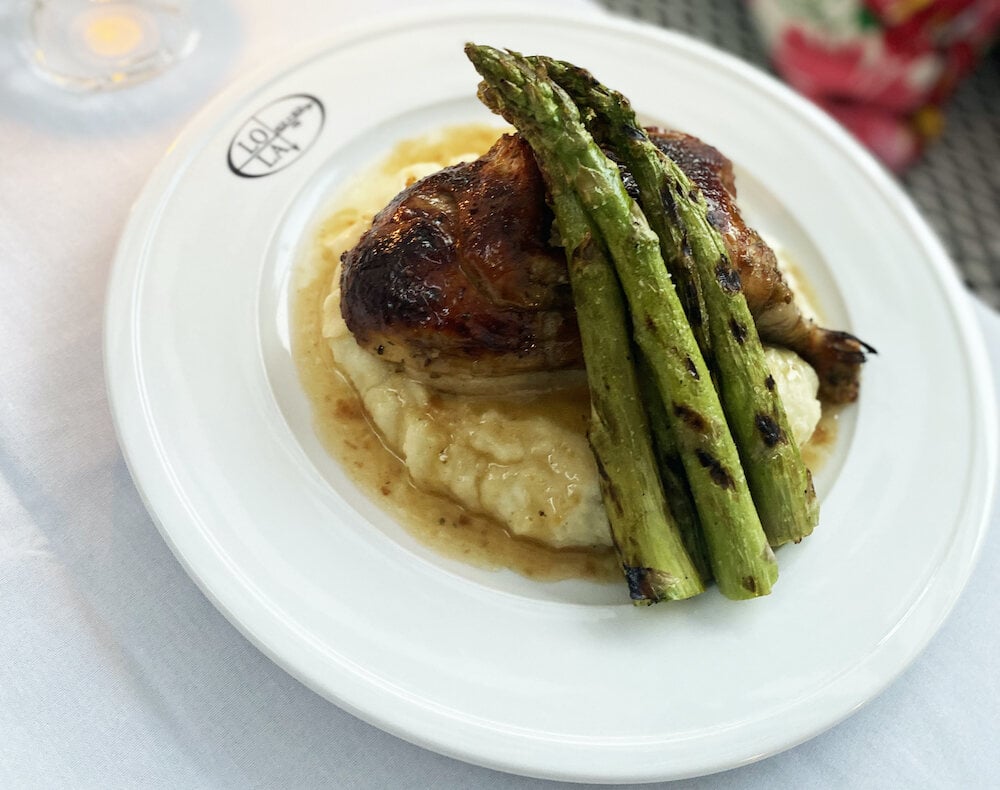 Lola 41's Half-Roasted Chicken
Restaurateur Marco Coelho has expanded his Nantucket-based brand to South Florida with Lola 41, a 156-seat bistro and sushi bar at the new boutique White Elephant Palm Beach hotel. Named for the flagship location's latitudinal point, Lola 41 features an eclectic menu inspired by the cuisine of countries along the 41st parallel. "Good food can provide comfort, and during these challenging times, we take pride in offering that to our guests," say Executive Chefs Josh Carter and Joseph Burgess. "Our half roasted chicken is a must-try. We brine it to make it moist and juicy, then serve it with buttery whipped mashed potatoes, grilled asparagus and gravy." 
RECIPE
Serves 2 
Ingredients:
2½ pounds Coleman natural free-range chicken
For the Brine:
2 quarts water
2 quarts ice
¼ cup salt
⅛ cup sugar
2 tbsp whole black peppercorn
2 bay leaves
1 bunch parsley
2 lemons
2 limes
2 oranges
For the Marinade:
1 yellow onion
1 bunch scallion
5 cloves garlic
2 sprigs rosemary
2 sprig thyme
2 sprig oregano
½ bunch parsley
¼ cup canola
¼ cup olive oil
2 lemons, juiced
2 limes, juiced
2 oranges, juiced
Method:
Start by brining the chicken. Mix all brine ingredients, except ice, in a large pot. Cut lemons, limes and oranges in half, adding only the rinds to the mixture and reserve the juices for later. Bring to a boil for 15 minutes then remove from heat. Strain and cool down with 2 quarts of ice. Then pour the mixture over the chicken. Brine for 24 hours. Then remove chicken from the brine and pat dry. 

To prepare the marinade: In a blender, combine marinade ingredients, including the reserved juice of the lemons, limes and oranges, from the brine. Blend until everything is roughly chopped, resulting in a smooth texture. Once finished, pour the marinade over the chicken, rubbing the marinade inside and out. Then store in the refrigerator for a minimum of 6 hours (24 hours max). 

Preheat oven to 375 F and cook for approximately 45-60 minutes or until internal temperature reaches 165 F. After removing from the oven, let the chicken rest for 10-15 minutes before serving.

Finally, we slice the chicken in half and plate it with house-made whipped potatoes and grilled asparagus and finish with a pan gravy.
290 Sunset Ave., Palm Beach; 561.599.5652; lola41.com