Chef Adrianne's Classic French Onion Soup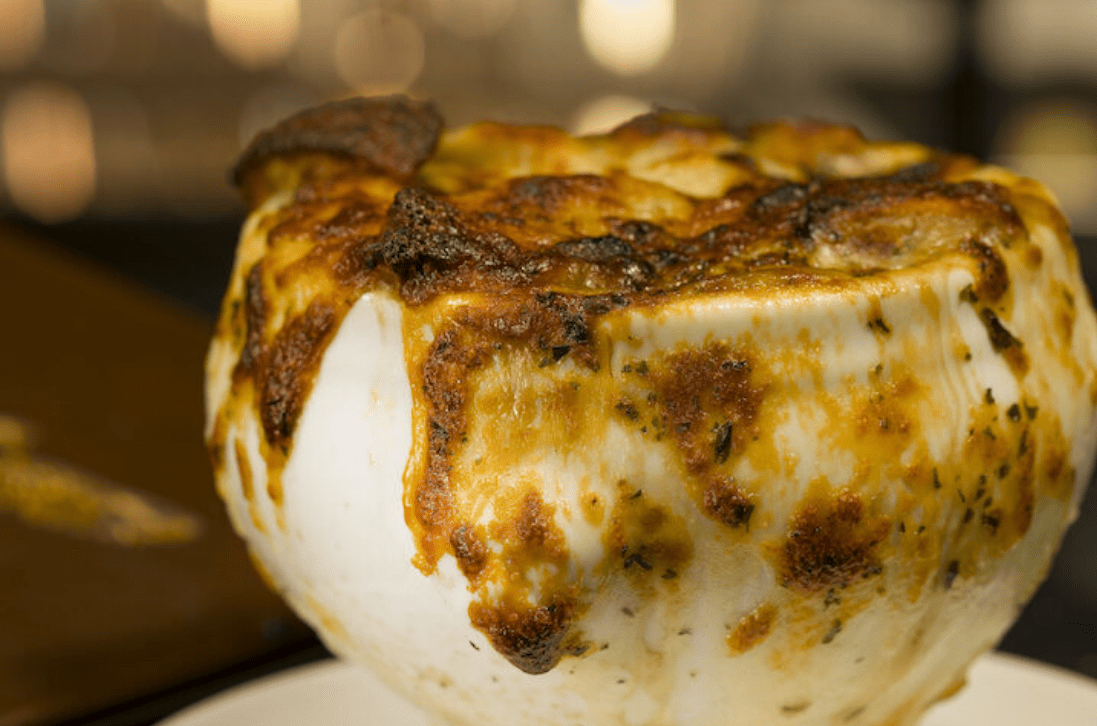 Chef Adrianne's Classic French Onion Soup
Miami's acclaimed chef, author, TV personality and restaurateur Adrianne Calvo has had a busy summer! In addition to opening her new restaurant Redfish by Chef Adrianne in Matheson Hammock, she also transitioned her namesake eatery Chef Adrianne's to a new 8,000-square-foot space in The Palms at Town and Country. Expect new additions to the menu (such as wood-fired oysters) along with old favorites like her classic French onion soup (a Tuesday special). "The magic of the soup is in the cheese," says Calvo. "It's melted and gooey and the perfect complement to the broth-soaked bread underneath."
RECIPE
Yields 4 Servings
Ingredients:
½ cup unsalted butter
4 onions, sliced
2 garlic cloves, chopped
2 bay leaves
2 fresh thyme sprigs
Kosher salt and freshly ground black pepper
1 cup white wine, about ½ bottle
3 heaping tbsp all-purpose flour
1 quart beef broth
1 quart chicken broth
1 baguette, sliced
½ pound grated Gruyère
Method:
Melt the stick of butter in a large pot over medium heat. Add the onions, garlic, bay leaves, thyme and salt and pepper and cook until the onions are very soft and caramelized, about 25 minutes. Add the wine and bring to a boil.
Reduce heat and simmer until the wine has evaporated and the onions are dry, about 5 minutes, then discard the bay leaves and thyme sprigs. Dust the onions with flour and stir. Turn heat down to medium-low so the flour doesn't burn, and cook for 10 minutes.
Add the two broths, bring the soup back to a simmer, and cook for 10 minutes. Season with salt and pepper to taste.
Ladle the soup into bowls, top each with 2 slices of bread and top with cheese. Put the bowls into the oven to toast the bread and melt the cheese.
11715 Sherry Lane, Miami; 305.408.8386; chefadriannes.com