Lima's Yellowfin Tuna Conserva Montadito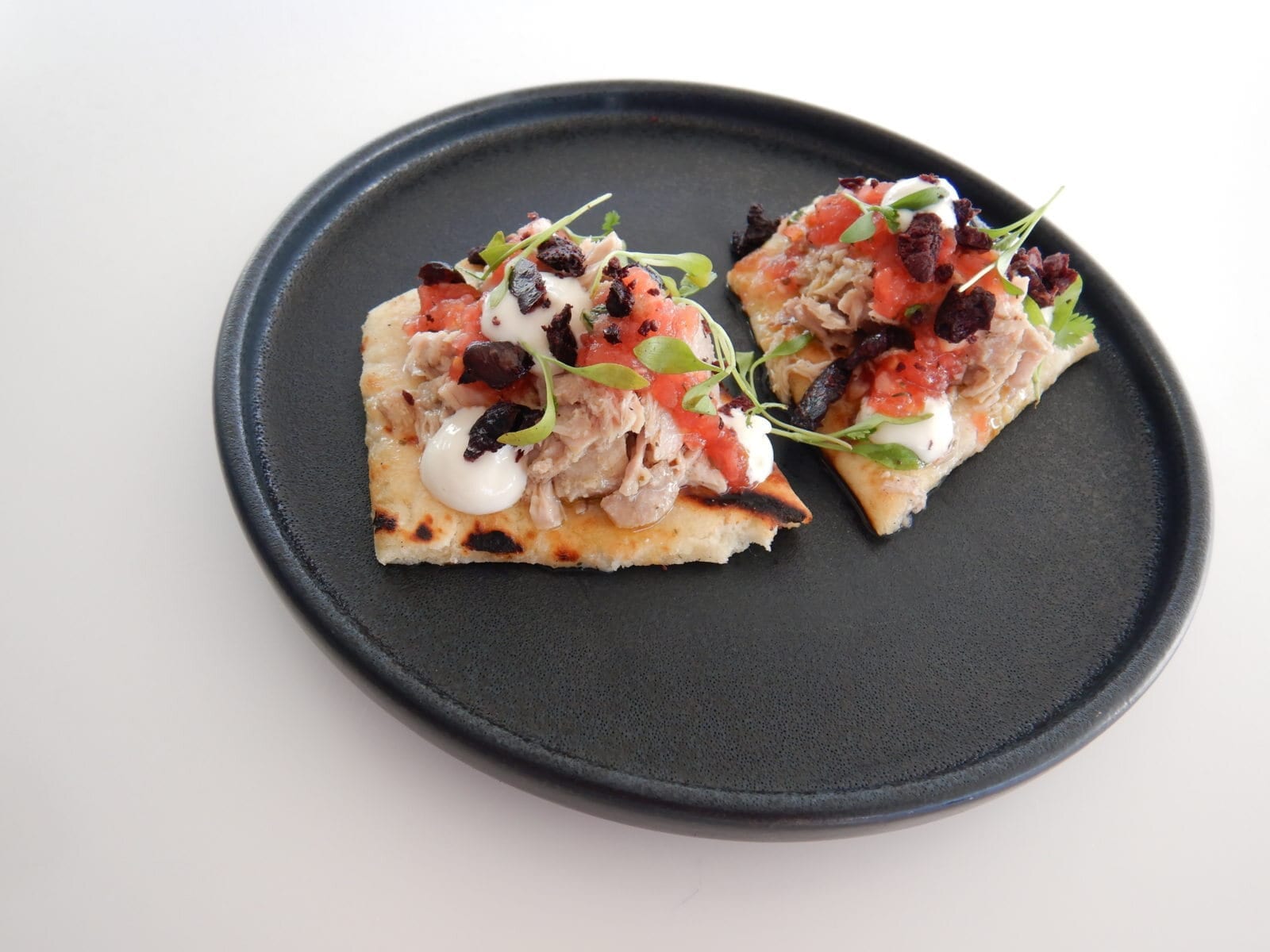 Lima's Yellowfin Tuna Conserva by Chef Benjamin Meyer - Photo by Angeline Straatman Cesar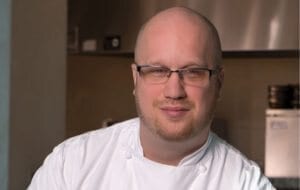 Chef Benjamin Meyer, chef and beverage director of Accor Hotels' Novotel Miami Brickell, knows a thing or two about the art of cooking. The veteran chef holds numerous accolades, including Four Diamond achievements and Restaurant of the Year awards, and has cooked at the James Beard House, among other notable locales. Meyer's wealth of experience at prominent restaurants in the U.S. and around the world, coupled with his innate talent, make him a priceless asset to Novotel's signature restaurant Lima, which features a small plates menu with influences from the Americas, Old World Europe and the Far East. At South Florida Luxury Guide's 14th Battle of the Chefs, Meyer's open-faced "burger," his Yellowfin Tuna Conserva Montadito, was a clear guest favorite. "At Novotel Miami Brickell, environmental responsibility and the repurposing of food is very important to us," Meyer says. "Instead of using beef for this inspired 'burger,' I used the trim from the tuna tataki we served, which was cured and poached in olive oil. We have simplified the recipe here for the home cook."'
Yellowfin Tuna Conserva Montadito
Yields 8 pieces.
Ingredients:
8 ounces blended oil (canola with touch of olive oil)
4 garlic cloves
1 palm fresh herbs (whatever is available)
Salt and pepper to taste
1 pound fresh yellowfin tuna
2 pieces pita, naan or flatbread
2 ounces garlic aioli
16 Kalamata olives
1 large tomato, grated, seasoned with salt and kissed with olive oil
16 watercress sprigs or arugula leaves 
Preparation:
Preheat oven to 250 F. Crush Kalamata olives and dry on paper towel; slow-cook or dehydrate until they crumble. Cut fresh tuna into chunks to expose more surface area. Season as you see fit. Let sit 30 minutes. Place in shallow pot and add the palm of herbs, crushed garlic cloves and blended oil. Place on the eye of a burner and slowly let it poach on just the pilot light. (The low heat keeps the texture and integrity.) If it's an oven-safe pan, you can place it in with olives. When cooked through, remove and let sit until it reaches room temperature. Toast bread in oven or on grill. Cut into quarters to give you 8 pieces. 
To Plate:
Mound 1/8 of warm tuna on top of bread. Season with salt. Drizzle grated tomato over tuna. Sprinkle crumbled olive over the top. Place dollops of aioli.* Finish each piece with 2 sprigs of watercress. Serve with side of fresh fruit or papas fritas dusted in pimenton. *If aioli is hard to make or obtain, use a stick blender and combine mayonnaise, fresh garlic, salt and a splash of sherry vinegar and purée until smooth. 
Novotel Miami Brickell, 1500 SW First Ave., Miami; 786.600.2600; novotelmiami.com