Steelpan's Caribbean Jerk Wings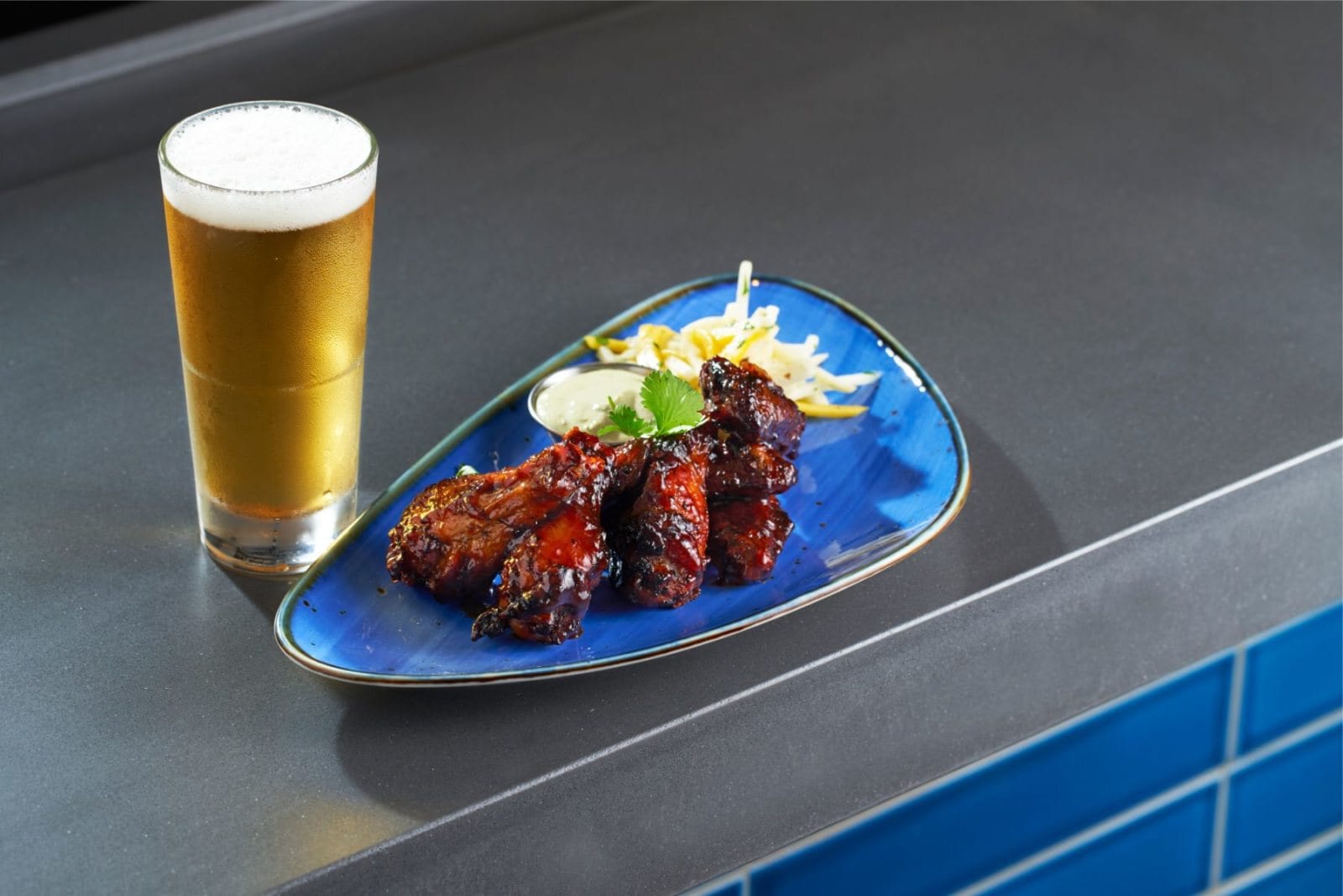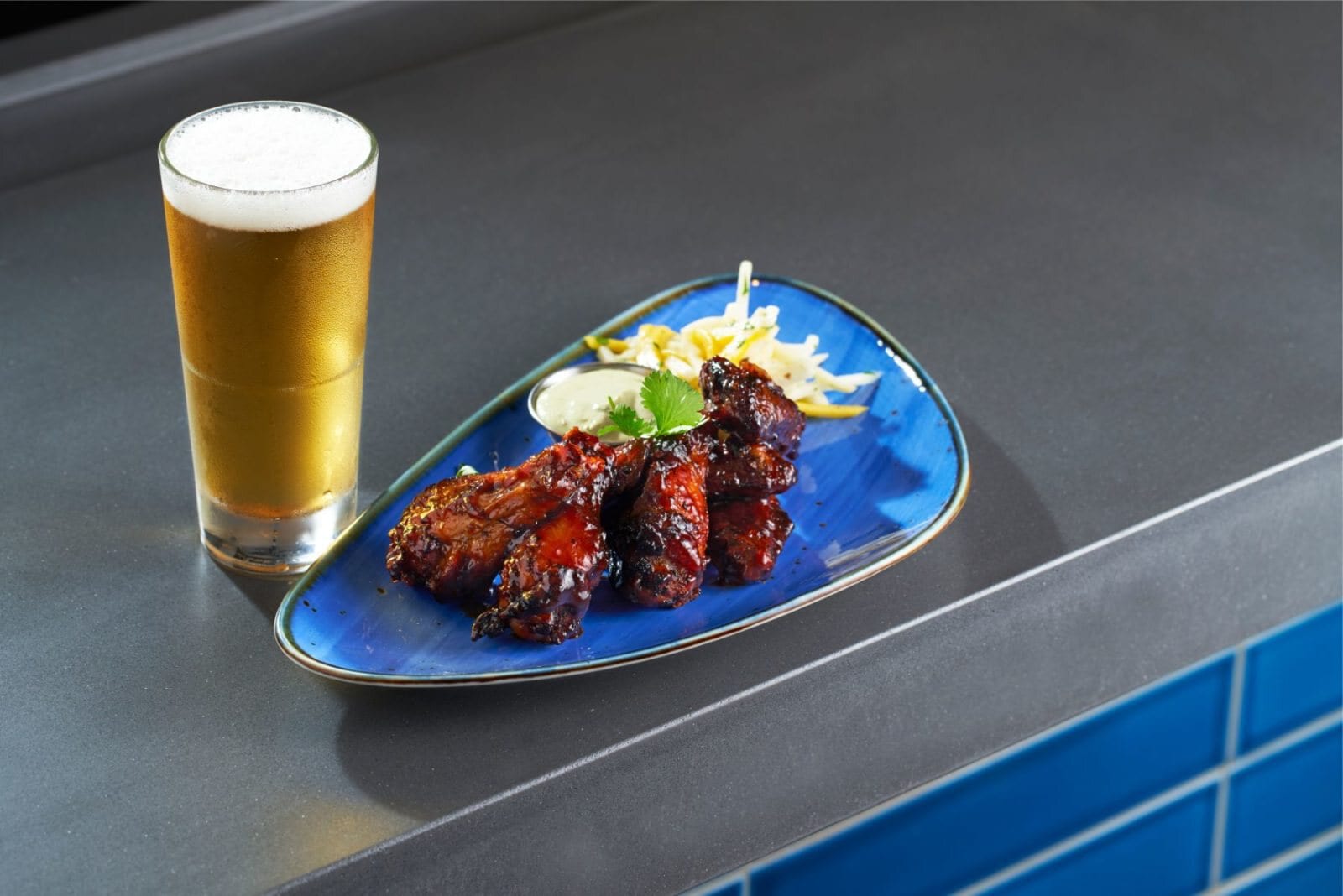 Steelpan's Caribbean Jerk Wings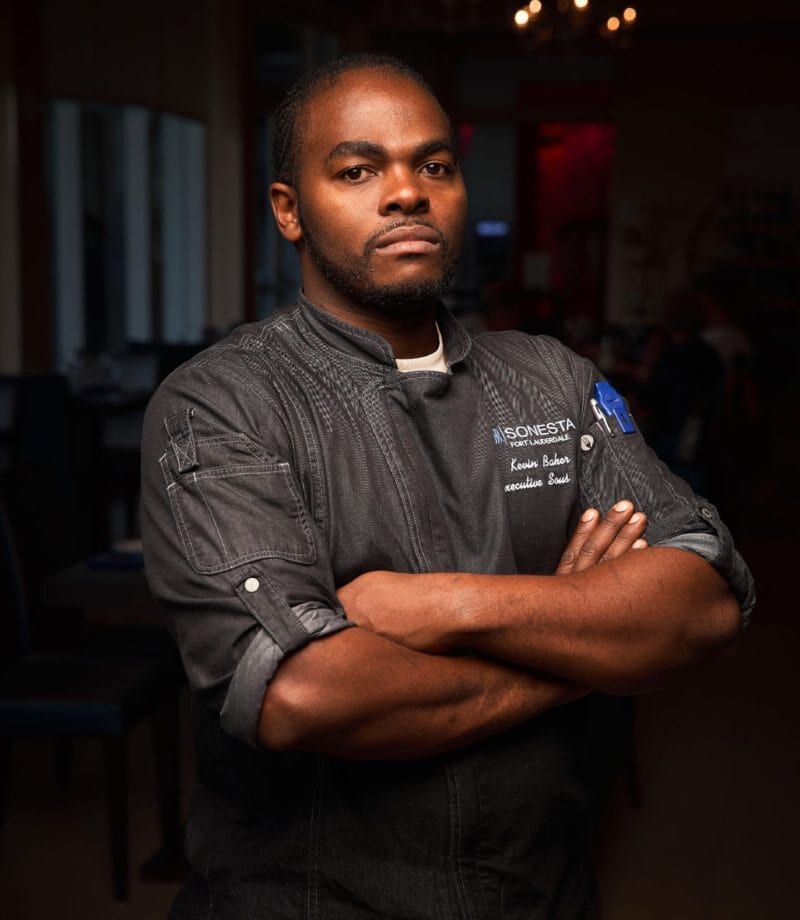 Located inside Sonesta Fort Lauderdale Beach, Steelpan is a new Caribbean-American fusion restaurant that serves up traditional island flavors combined with inventive cocktails. "Our vision is to provide everyone a chance to experience the culture of the Caribbean," says Chef Kevin Baker, a native of Jamaica. "Our restaurant fuses flavors well-known to the South Florida region, creating a dynamic menu that everyone can enjoy." Here, he shares the recipe for one of Steelpan's signature dishes, the Caribbean jerk wings. 999 N. Fort Lauderdale Beach Blvd., Fort Lauderdale; 954.302.5252; steelpanftl.com
For the Marinade:
1 cup rice wine vinegar
3 oz water
1 cup low-sodium soy sauce
5 oz dark brown sugar
Bring the liquids to a simmer and stir in brown sugar until it dissolves.
For the Jerk Barbecue Sauce:
5 cups ketchup
½ cup Jamaican Pride jerk spice
¼ cup marinade (see above)
Combine all ingredients.
For the Chicken: Marinate approximately 5 pounds of chicken wings for at least 8 hours. Drain well. On a raised rack, in a roasting pan, roast at 375 F for 20 minutes. At this point, you can cool them and hold them for up to 2 days or continue by tossing them lightly in the jerk barbecue sauce. Finish them on a barbecue or in a single layer on a raised rack at 400 F for about 12 minutes. Serve.