In the Studio with Marc Thee, Marc-Michaels Interior Design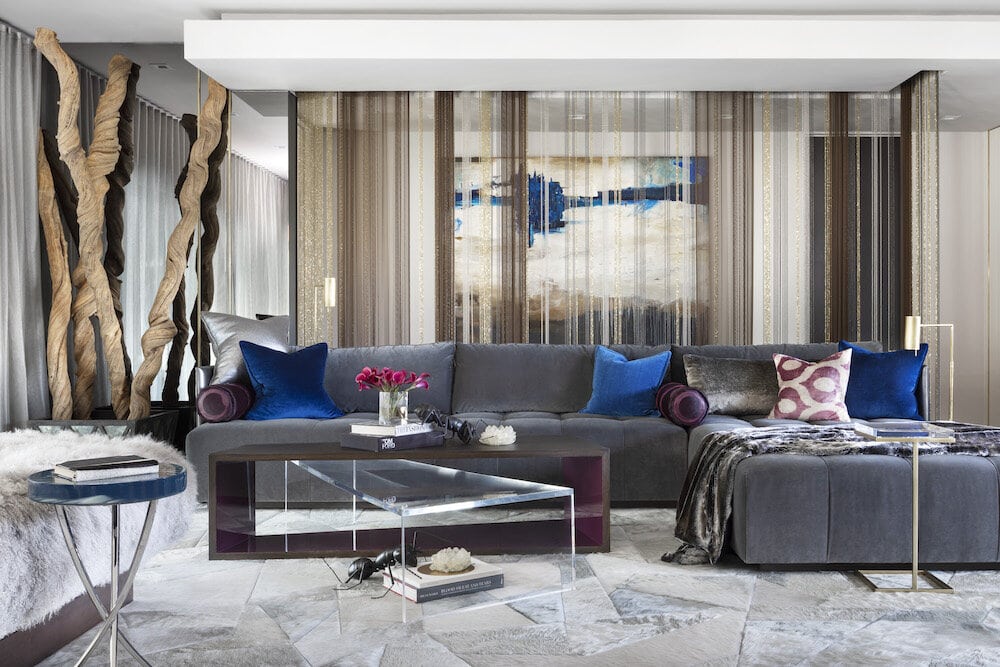 Coffee table by Mark Jupiter; Marc Thee Collection rug from Kyle Bunting - Photo by Jessica Glynn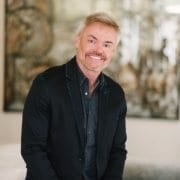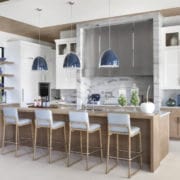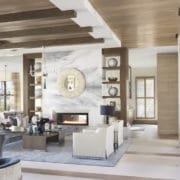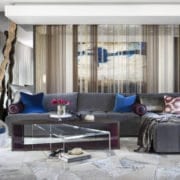 View Gallery
Founded in 1985, Marc-Michaels Interior Design is a partnership between Marc Thee and Michael Abbott, who met more than 35 years ago when Abbott was working as an accountant for Thee's father. Today, their design firm has offices in Boca Raton and Orlando and recently made Interior Design magazine's 2020 list of "Top 100 Giants" for the 21st year in a row. Thee credits their careful attention to detail as one of the factors that set them apart. "By changing one or two things, you can change the feeling of an entire space," he says. "We have a never-ending rainbow of results at our fingertips. It takes courage to know you are putting the finishing touches on a project before a client walks in and sees it for the first time."
How do you and Michael combine your strengths to fulfill a project? Michael oversees the financial and business aspects of the company. My biggest strengths are programming and conceptualizing. I love sitting down with a floor plan and thinking about what it is going to become. The installation phase is also my wheelhouse. I love moving everything into its perfect position.
Describe your design style. My overall aesthetic is contemporary-classic—still respecting the wonderful things of the past but reinterpreting them in a pared-down signature way.
Do you have a signature trademark? I love curiosities, so I always try to throw a piece or accessory into a project that really stops you in your tracks and makes you think.
Go-to paint color? Sherwin-Williams Mindful Gray.
Home stores you frequent? I love, love, love CB2 in South Beach! It is spot-on with design trends and affordable. Jalan Jalan in Miami is also a fantastic store with unique blends of contemporary and ethnic collectibles. 
Item on your personal wish list? I saw a bejeweled cobra when at the Paris Flea Market and I wanted it so badly. If I hadn't just received my American Express bill, I probably would have bought it! I still can't stop thinking about it.
Favorite architectural gem in South Florida? 1111 Lincoln Road is amazing. The sheer lack of structure makes you feel like you are floating in the sky when you park there.
You've been in business for more than 35 years. What design philosophy has stood the test of time? From the day we opened, we made sure that every space we touched would be comfortable and welcoming. We may be designing all over the scale in different styles, but comfort is key.
Marc-Michaels Interior Design, 850 E. Palmetto Park Road, Boca Raton; 561.362.7037; marc-michaels.com