In the Studio with Ania Agárdy, A-part Designs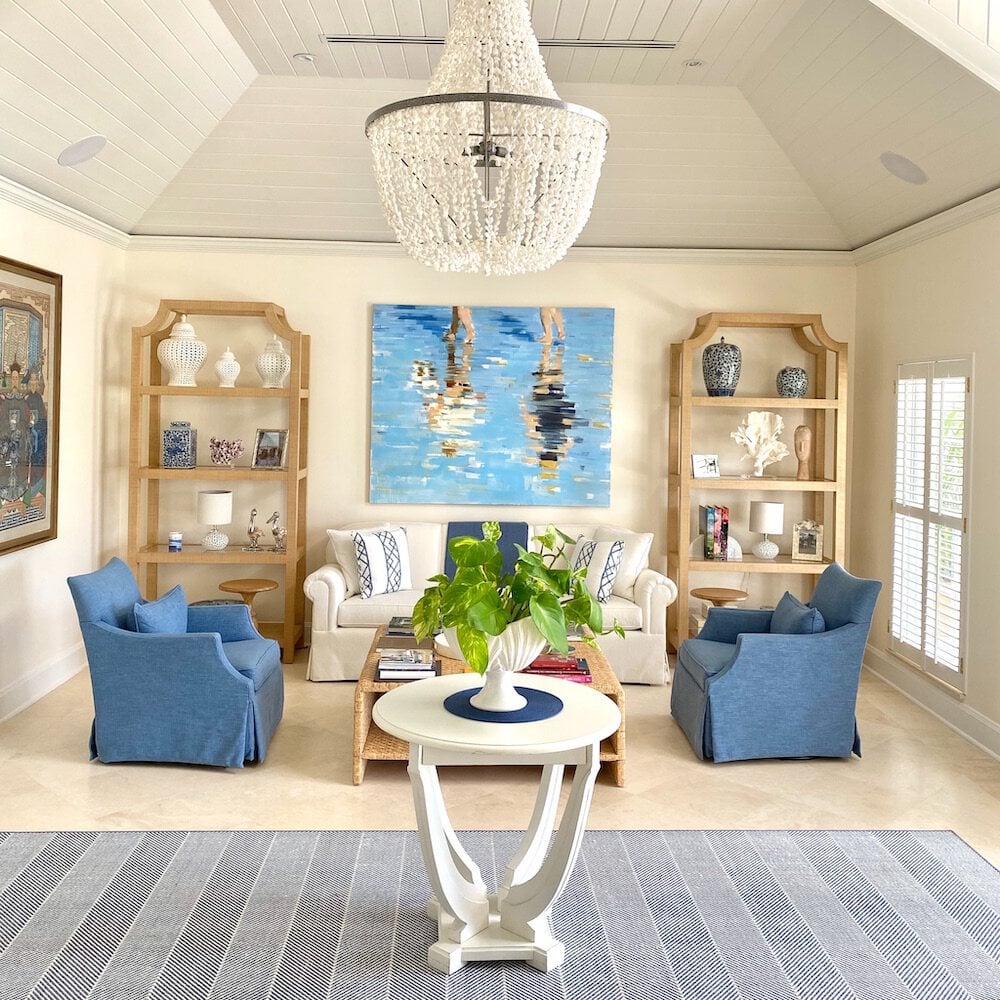 Coffee table by Palecek; raffia étagères by Barclay Butera; sofa by John Rosselli & Associates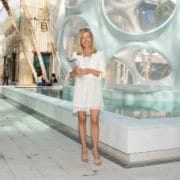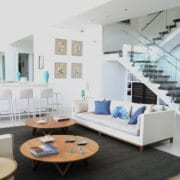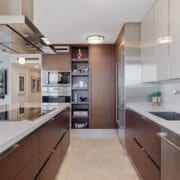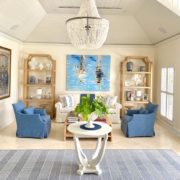 View Gallery
Poland-born Ania Nozewnik-Agárdy, principal designer of Miami-based A-part Designs, has lived in L.A., Uruguay, Argentina, Miami and, most recently, the Bahamas. "We fell in love with the simplicity of island life and the Bahamian people," she says. With an impressive career that includes serving as assistant dean at the University of Miami School of Business, Agárdy discovered her passion for design while staging showrooms at a luxury residential development in Uruguay. She officially launched her design career in 2008, and in 2014, she opened A-part Designs, which offers a complete range of interior design services. Agárdy draws much of her design inspiration from her travels. "I enjoy the thrill of exploration and discovery," she says.
Describe your design aesthetic. Our designs are timeless in their simplicity yet sophisticated in their elegance, creating a harmonious living environment that blends the interior flow of the space with exterior elements. 
What sets your work apart? A space that does not reflect the spirit of its occupants tends to feel more like a showroom than a home. I work closely with my clients and aspire to create interiors that are uniquely tailored to their personality and lifestyle. That can often be achieved with curated art, family heirlooms, memorabilia collections or other personal pieces.
First designer to make an impression on you? An Argentinian designer named Juan Ricci who decorated many luxury homes in Punta del Este, Uruguay.
Projects you are currently working on? With many projects on hold due to the pandemic, I have been focused on writing my first coffee-table book, Cuba – The Unexpected, showcasing the extraordinary interiors and patios I discovered while visiting this unique country.
Go-to paint color? Benjamin Moore Cotton Balls.
Easy way to breathe new life into a room? Create an accent wall with a natural wallcovering. 
Home decor stores you frequent? E.G. Cody and John Rosselli & Associates at DCOTA, Holly Hunt, Anima Domus, Jeffrey Michaels, Naturali Stone and MiaCucina. 
Item on your personal wish list? A pair of vintage Paul Follot art deco armchairs. 
What would most people be surprised to learn about you? I speak four languages: Polish, English, Spanish and French.
What's next for A-part Designs? I plan to open an online furniture and decor boutique with traditional, contemporary and modern pieces exclusively in wicker, bamboo and raffia.
A-part Designs, 305.878.1390; apartdesignsmiami.com; @exploreanddecor