In the Studio with Carla Guilhem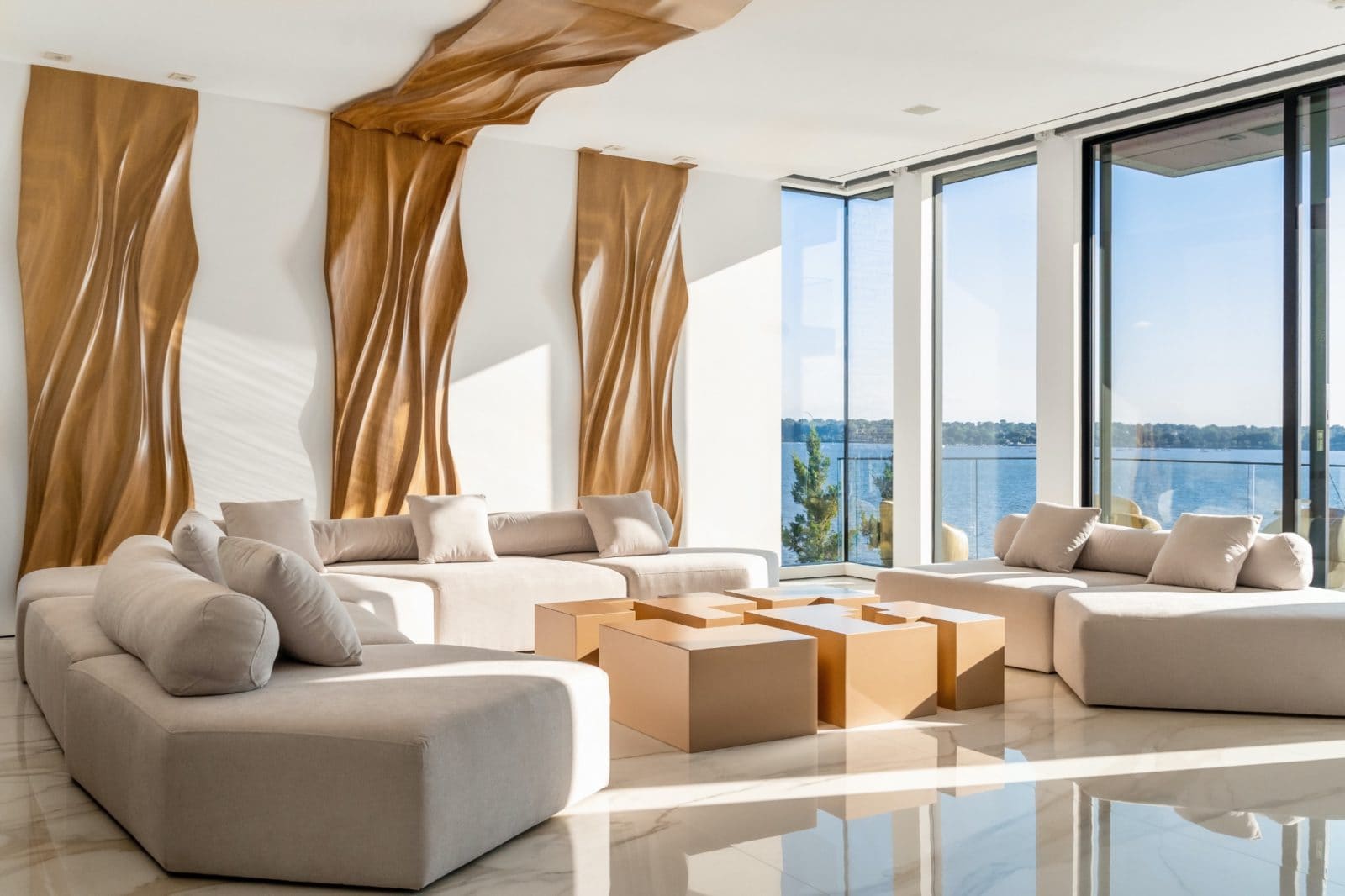 All furnishings created by Carla Guilhem Design - Photo by Evan Joseph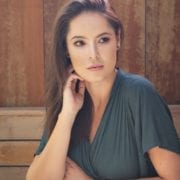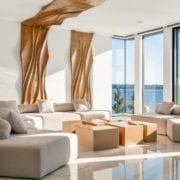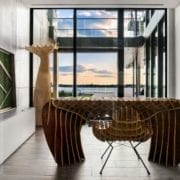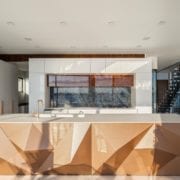 View Gallery
Born in São Paulo, Carla Guilhem was exposed to the design craft from an early age. "Growing up, I would spend afternoons in my family's millwork and furniture company," she says. "I was mesmerized by the creative process, whether it was selecting the perfect natural wood and applying finishes or simply cutting and measuring the fabrics. Since then, I knew I wanted to dedicate my life to creation and design." She went on to study architecture in Brazil and interior design in Spain before moving to Italy and exhibiting her work in numerous world-renowned design shows. Today, Guilhem is focused on growing her eponymous design firm, which focuses on residential interiors, furniture, commercial spaces and even yachts. "Every client is very special to me, and every project is unique," she says. "I enjoy the challenge of creating entirely new solutions while applying my experience from previous projects."
Describe your design aesthetic. I love modern Italian lines. Mixing them with the organic forms of Brazilian nature or with vivid Spanish colors creates a dynamic that underlies many of my creations. I like to combine organic and geometric shapes in harmonic coexistence.
First designer to make an impression on you? The first job site I visited was Hotel Unique in São Paulo by architect Ruy Ohtake, the pioneer of informal abstractionism. It was an amazing experience to see the curves of his design emerge during the construction process.
Projects you are currently working on? We have a few different projects going on right now: commercial spaces, three luxury single-family residences, a restaurant, two hotels, three apartments and a 127-foot yacht being built in Europe.
Go-to paint color? Sherwin-Williams Alpaca.
Tell us about the Design Home/less Network? We created this online platform to support artists who create and commercialize handmade objects on a smaller scale at an accessible price—thanks to reused or recycled materials and new production processes. The result is an appealing product that's also environmentally conscious.
Home decor stores you frequent? There are too many to mention! My favorites are Artefacto, Poliform, Ornare, Judith Norman, Anima Domus and StudioKaza. 
Where do you find inspiration? Nature is the most powerful inspiration of all for me. Each place I have lived has also given me many memories of shapes, forms and materials that I use when creating my designs. 
What would most people be surprised to learn about you? I love boxing to balance my creative mind.
Carla Guilhem Interior Design, 646.764.1956; carlaguilhem.com