III Forks' Braised Short Ribs
Impress your guests with this flavorful dish that will have them asking for seconds.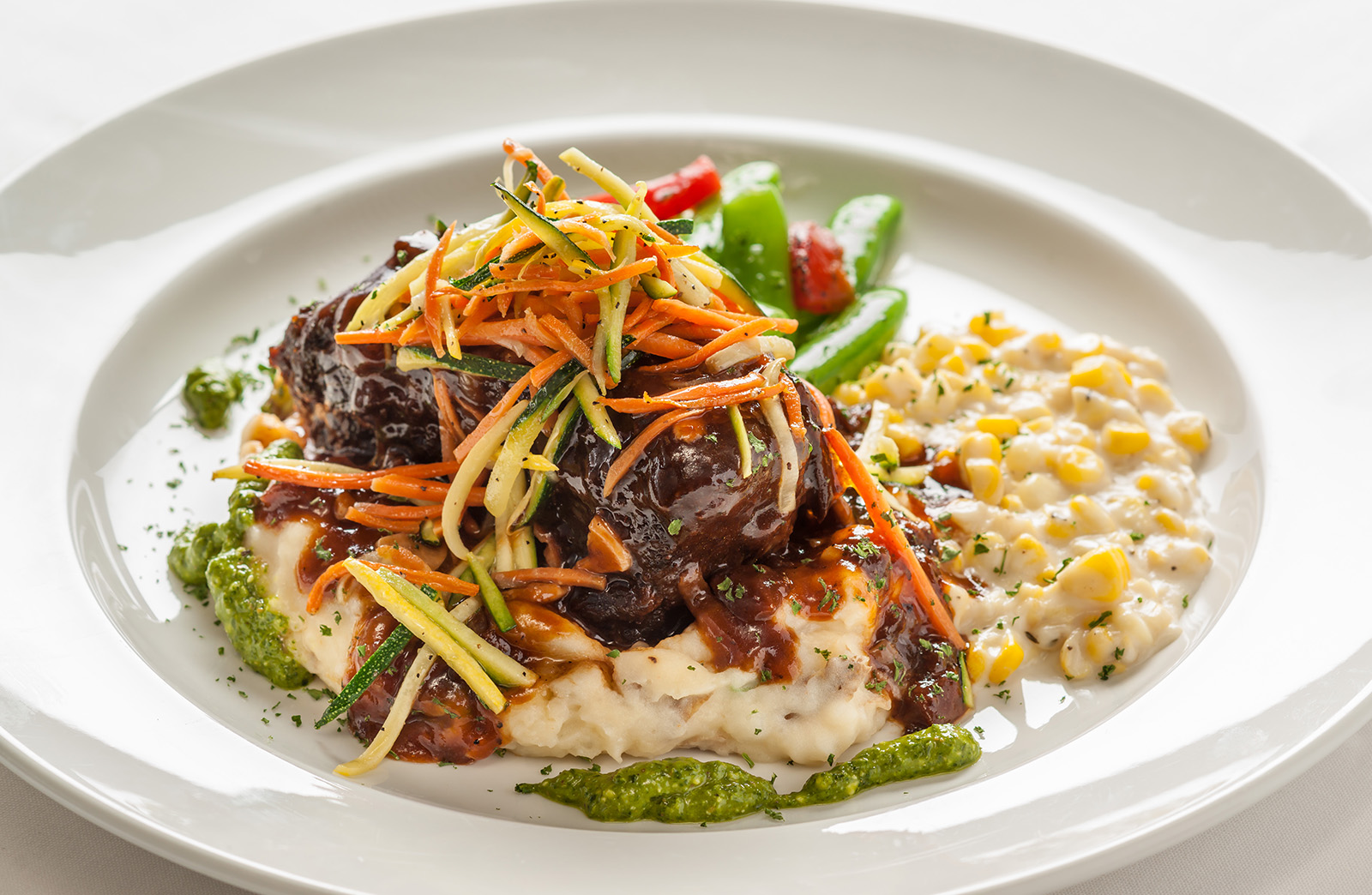 III Forks' Braised Short Ribs
Ingredients
Short ribs, boneless 6 each
2 tbsp. Steak seasoning (salt and black pepper)
¼ cup canola oil
1 yellow onion, rough chopped
3 celery stalks, rough chopped
4 large carrots, rough chopped
6 oz. beef base
½ gallon water
1 cup Jack Daniels Black
1 ounce fresh thyme
5 cloves of fresh garlic
1 oz. Coca Cola
¾ gallons Dr. Pepper
Method
Season short ribs on all sides with steak seasoning.
Place a large rondeau over medium high heat. Add oil, allow to heat, then sear short ribs on both sides.
Remove the short ribs from the pan and add onion, celery, and carrots, and cook, stirring until caramelized.
Measure water and beef base into a one-third size pan, mix well with a wire whip, and set aside.
Add Jack Daniels to the mixture in the rondeau, deglaze the pan, and allow to cook for one minute.
Add the water and beef base mixture, thyme, garlic, Coca Cola and Dr. Pepper and stir.
Add reserved short ribs, bring to a boil, remove from the heat and place in a preheated 350°F oven for 4 hours.
This story is from the Fall 2021 issue. Read the magazine here.