Icebox Cafe's Caviar Deviled Eggs Parfait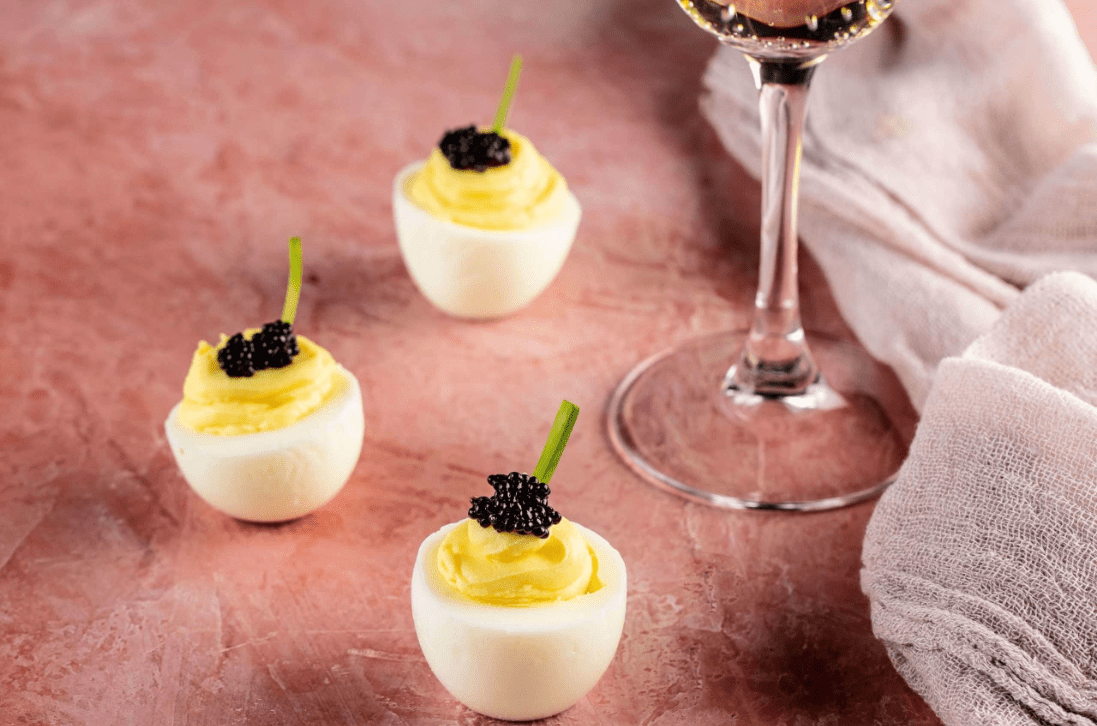 Icebox Cafe's Caviar Deviled Eggs Parfait
vIcebox Cafe has been a culinary staple in Miami Beach for more than two decades. Now, the acclaimed eatery has opened an all-new location in Hallandale Beach just in time for the holiday season. "Holidays are about doing something special, and we strongly believe that traditional American comfort food can be memorable," says Icebox owner Robert Siegmann. "We've added the small luxury element of caviar to an appetizer favorite that can bring a celebratory touch to any menu." 
RECIPE
Yields 2 servings
Ingredients:
Caviar
4 eggs, hard-boiled
1 small red onion, diced small
1 container creme fraiche or sour cream
1 container fresh guacamole
Fresh chives for garnish
Method:
Remove caviar from the refrigerator. Allow caviar to sit (unopened) at room temperature for 5-10 minutes prior to serving.

Peel hard-boiled eggs and separate the whites and yolks. Chop yolks and whites separately.

To assemble: In a small glass, layer 2 tbsp guacamole, 1 tbsp chopped egg whites, 1 tsp diced red onion and 2 tbsp chopped egg yolk. Top with a dollop of creme fraiche, then add caviar. 

Garnish with a sprig of chives.  
1855 Purdy Ave., Miami Beach; 305.538.8448 & 219 NE Third St., Hallandale Beach; 754.777.7255; iceboxcafe.com