Magnificent Magic City Morsels: Experience Miami's Top Holiday Dining Destinations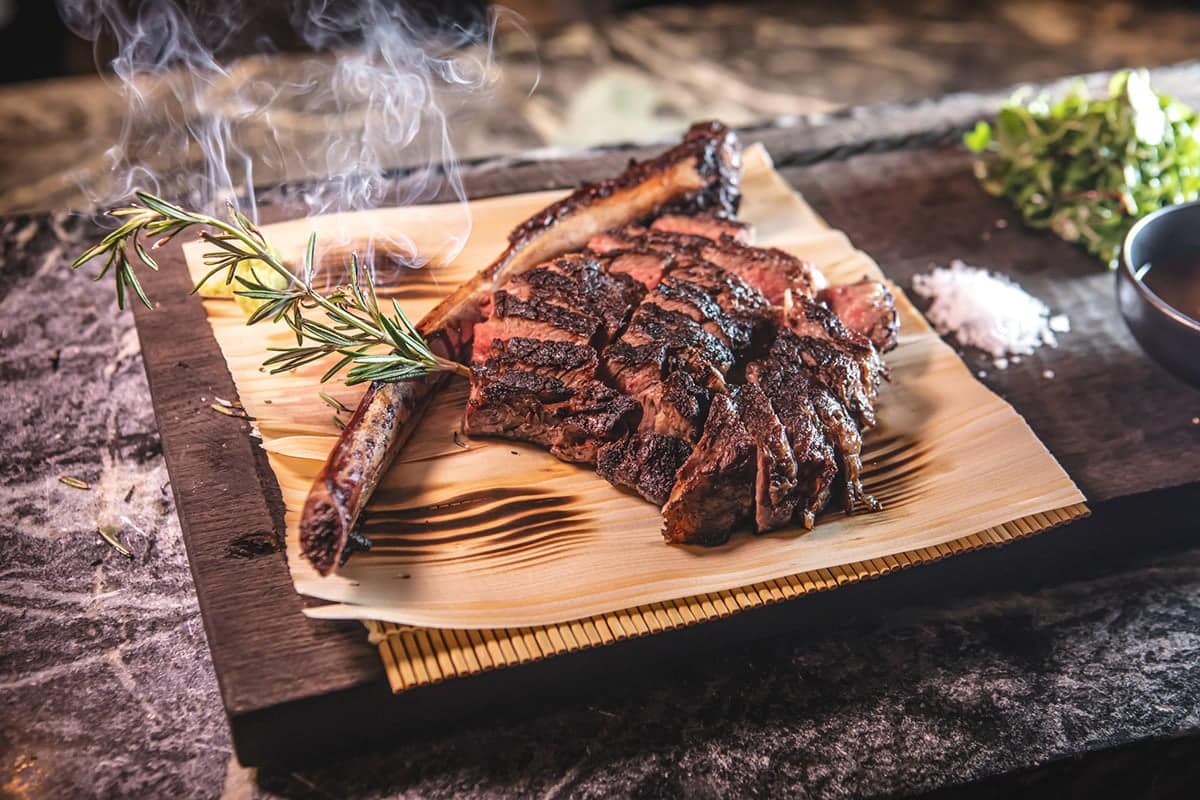 Tomahawk steak at MILA
ATMOSPHERIC SPOTS
These striking eatery interiors add pizzazz to a night out.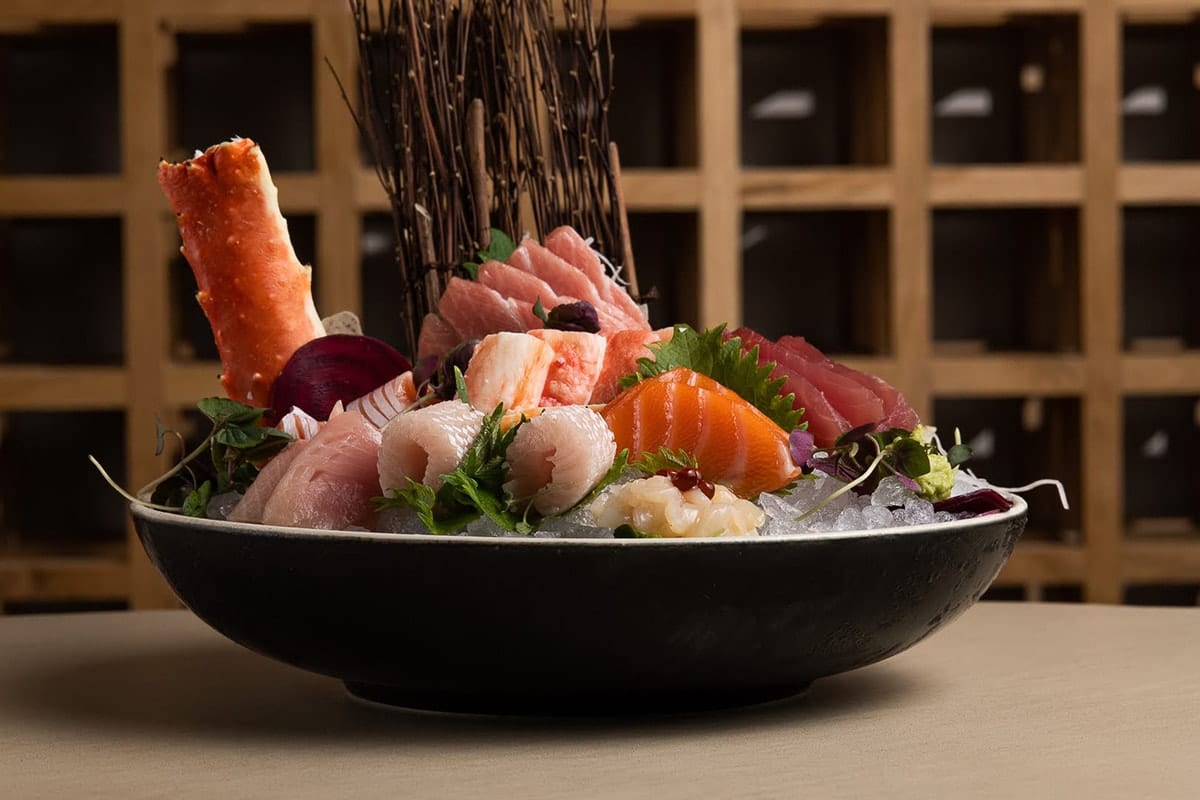 Kosushi Miami is dominated by a honeycomb-like wood structure that sprawls across the walls and ceilings, with the sushi bar as a focal point. Enjoy the Japanese-Brazilian fusion during Kosushi's new Wednesday Kaiseki-style Casa Do Omakase, a traditional multi-course Japanese dinner. 801 S. Pointe Drive, Miami Beach; 786.647.7272; kosushimiami.com
You would never guess it from the street, but Soya & Pomodoro has a unique atmosphere that just screams classic Italian. And the skilled chef duo behind it all are bona fide Italians themselves crafting Old World-inspired dishes. 120 NE First St., Miami; 305.381.9511; soyaepomodoro.com
Cubaocho Museum & Performing Arts Center's atmosphere exudes Cuban culture. The best way to embrace this Little Havana fixture is to select one of numerous rums—or a mojito—offered at the café bar, fire up a cigar, then take in the Cuban art or an authentic performance. 1465 SW Eighth St., Ste. 106, Miami; 305.285.5880; cubaocho.com
NEW TO THE SCENE
Gems that have just opened their doors.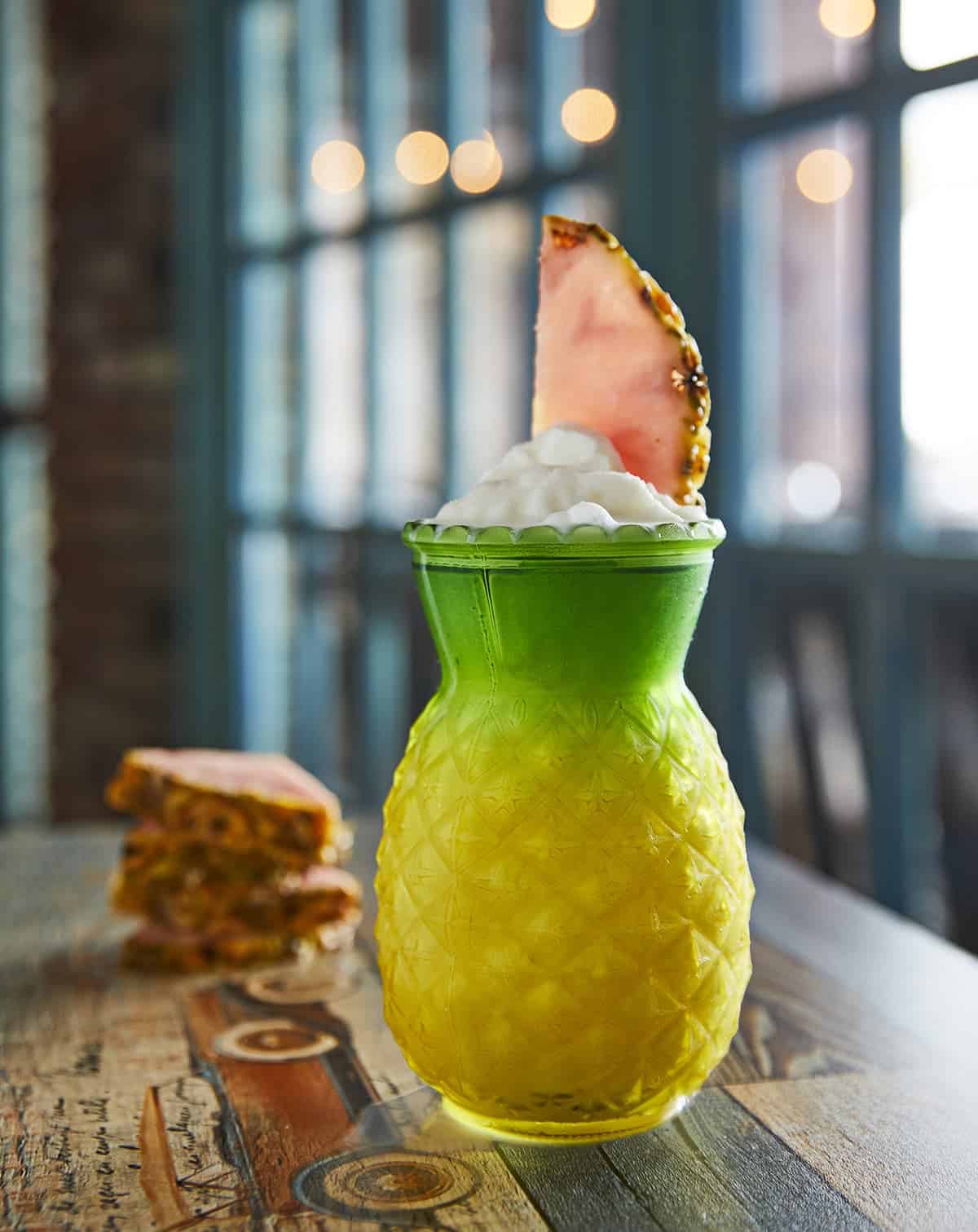 Sexy Fish Miami is set to open in Brickell sometime before the end of 2021—and it's already a success in London. Expect Asian-inspired seafood, lavish decoration and the U.S.'s largest Dom Pérignon selection. 1001 S. Miami Ave., Miami; sexyfishmiami.com
Newly opened La Cañita is making a splash at Bayside Marketplace with Caribbean and pan-Latin eats that have a James Beard Award pedigree, a celebration of rum culture, and dance-inducing live music. 401 Biscayne Blvd., 2nd floor, Miami; 305.392.0811; lacanitamiami.com
Celebrity chef and prominent Miami culinary figure Michael Schwartz has opened another Harry's Pizzeria in the area, providing an additional spot for foodies to experience his sublime, carefully conceived pizza creations. 1680 Meridian Ave., Miami Beach; 786.991.9511; harryspizzeria.com
HAPPY ANNIVERSARY
Celebrating local restaurant milestones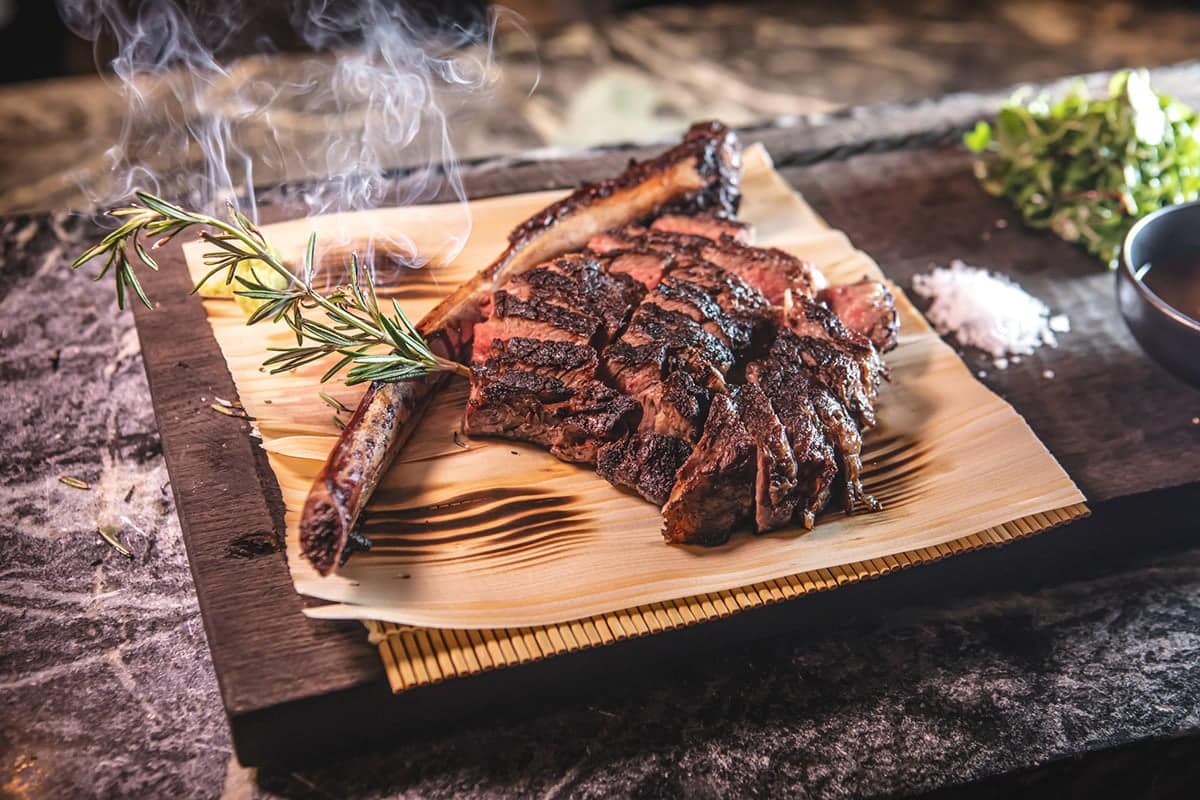 The prestigious MINA Group is celebrating the first anniversary of Estiatorio Ornos, a restaurant offering Greek cuisine at Aventura Mall. They introduced South Florida's first fish sommelier, tasked with sourcing the freshest fish possible from the Aegean Sea and local waters. 19565 Biscayne Blvd., Ste. 946, Aventura; 786.697.1681; michaelmina.net
After 365 days, MILA is still partying hearty, continuing to offer MediterrAsian fare and mixology expertise in a rooftop setting that plays host to a burgeoning nightlife scene. 1636 Meridian Ave., Rooftop, Miami Beach; 786.706.0744; milarestaurant.com
It's stone crab season once again! On this occasion, we honor Joe's Stone Crab, nearing 110 years of existence. It all started in 1913 as a small lunch spot then grew into an icon and must-visit seafood restaurant. 11 Washington Ave., Miami Beach; 305.673.0365; joesstonecrab.com.
Also, take a cue from chefs and VIPs in the know and get stone crabs fresh and never frozen from Fresh Stone Crabs, delivered right to your door. 305.989.1969; freshstonecrabs.com
DATE NIGHT DESTINATIONS
The perfect places for a just-the-two-of-us experience.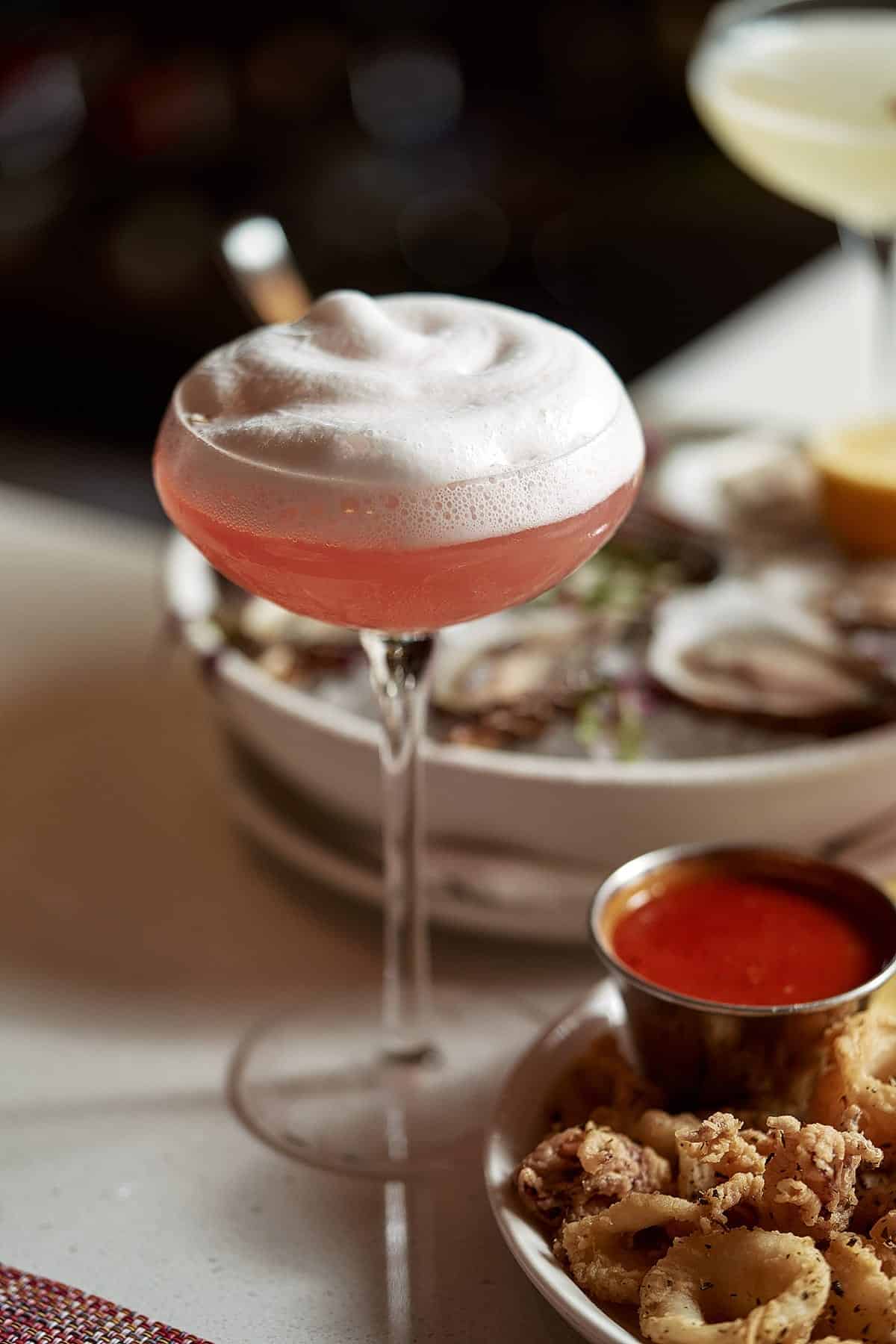 Head to Coconut Grove's secluded Peacock Garden for romantic alfresco dining amongst the greenery. Nosh on the steak and seafood while imbibing garden-inspired cocktails. 2889 McFarlane Road, Coconut Grove; 305.774.3332; peacockgardenrestobar.com
Immerse yourself and your date into the happening environment of Wynwood's own Beaker & Gray, an indoor/outdoor eatery and bar. Share a plate of creative globally inspired eats and enjoy crafted cocktails—all made with fresh, responsibly acquired ingredients. 2637 N. Miami Ave., Miami; 305.699.2637; beakerandgray.com
Elcielo provides great date night culinary fireworks. Chef Juan Manuel Barrientos blends his Colombian culinary roots with avant-garde, neuroscience-influenced dishes. Go for "The Experience" tasting menu, including Chocotherapy. 31 SE Fifth St., Miami; 305.755.8840; elcielomiami.com
DINING WITH A VIEW
Enjoy eats and see Miami from a stellar vantage point.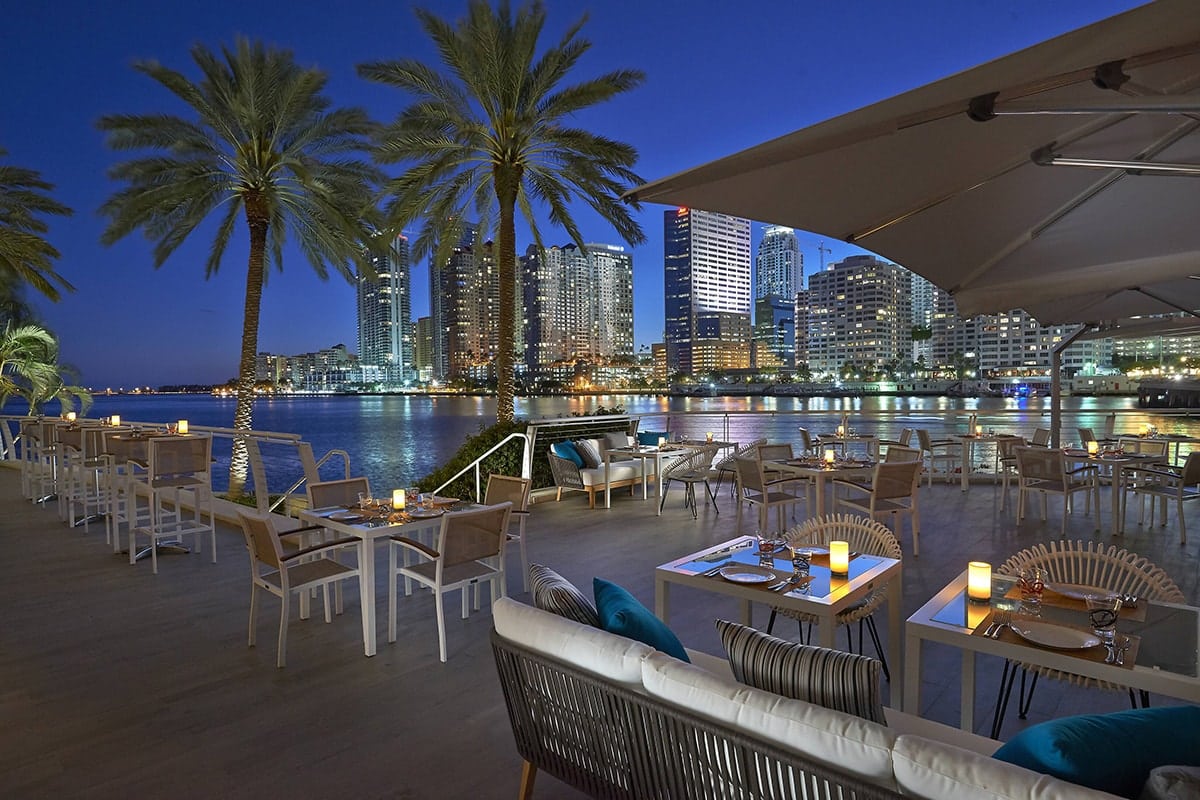 Dive into authentic Peruvian gastronomy courtesy of La Mar by Gastón Acurio at Mandarin Oriental. Grab a specialty cocktail and enjoy the view of Biscayne Bay and the Miami skyline. 500 Brickell Key Drive, Miami; 305.913.8358; mandarinoriental.com
The beauty of Biscayne Bay is front and center at the upscale-yet-casual Verde, located in Pérez Art Museum Miami. Take in the vista on the terrace with a glass of wine from the carefully curated list—accompanied by a local cuisine-inspired meal or a pastry. 1103 Biscayne Blvd., Miami; 786.345.5697; verde-restaurant.com
Head skyward at THēsis Hotel Miami for Mamey on 3rd, the main restaurant's rooftop extension. See the landscape from the terrace while munching on light bites, sipping cocktails and listening to live music. 1350 S. Dixie Highway,
Coral Gables; 305.266.2639; mameymiami.com
CRAFT BEER BASTIONS
Miami's small-scale brewery scene is thriving.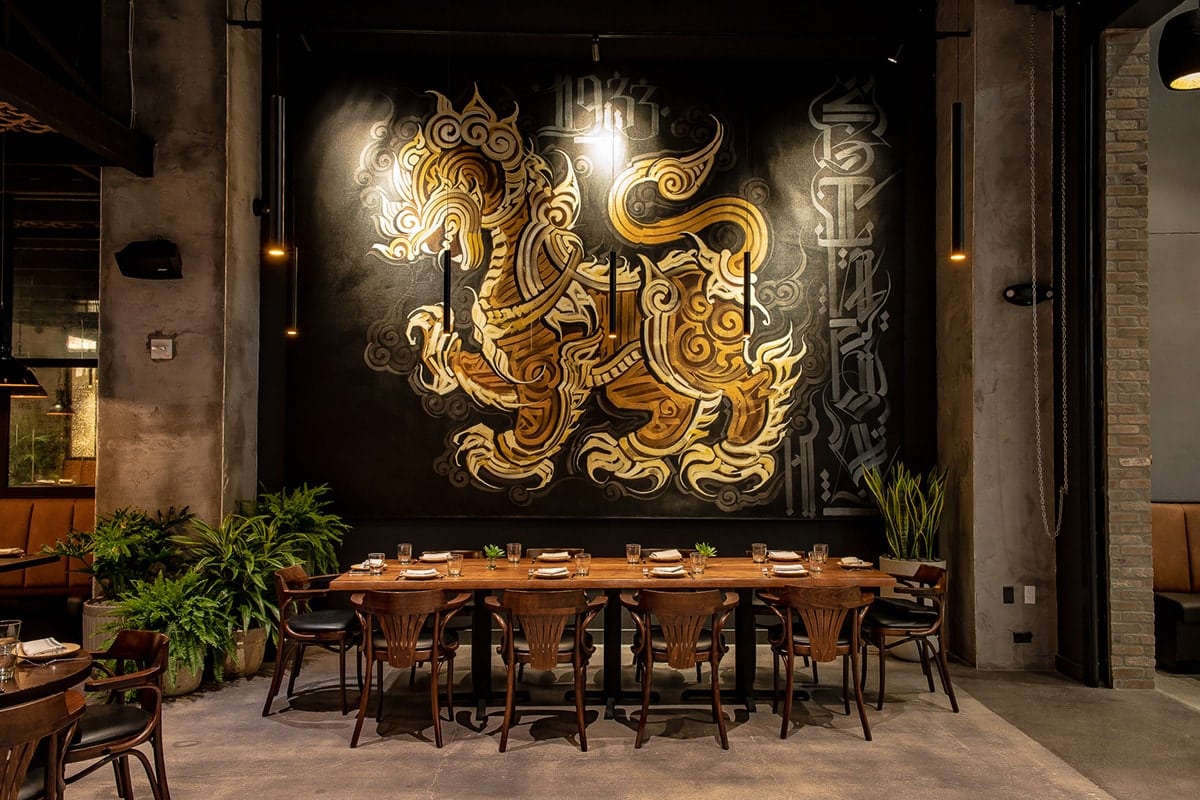 EST. 33 Thai Craft Brewery & Kitchen brings a bit of Bangkok brewery know-how to Brickell City Centre, courtesy of the creator of Singha beer—and Thailand's top brewer. Select from an array of house-made ales and lagers, and Asian-American BBQ offerings. 701 S. Miami Ave., Ste. 412A, Miami; 305.425.9266; est33.us
Don't expect run-of-the-mill beers to come out of Wynwood-based J. Wakefield Brewing's on-site brewery. When ordering in the taproom, check out the lauded sours; El Jefe, which is a coconut-infused hefeweizen; or the Hops 4 Teacher IPA. 120 NW 24th St., Miami; 786.254.7779; jwakefieldbrewing.com
Cervecería La Tropical can trace its ancestry to the first brewery ever established in Cuba back in 1888. The product of this modern Wynwood craft brewery has a Latin and Caribbean influence. Check out the flagship La Original or Nativo Key beers, poured directly from the tank! 42 NE 25th St., Miami; 305.741.6991; cervecerialatropical.com
BEACONS FOR BRUNCH
Makes for a weekend morning/afternoon well-spent.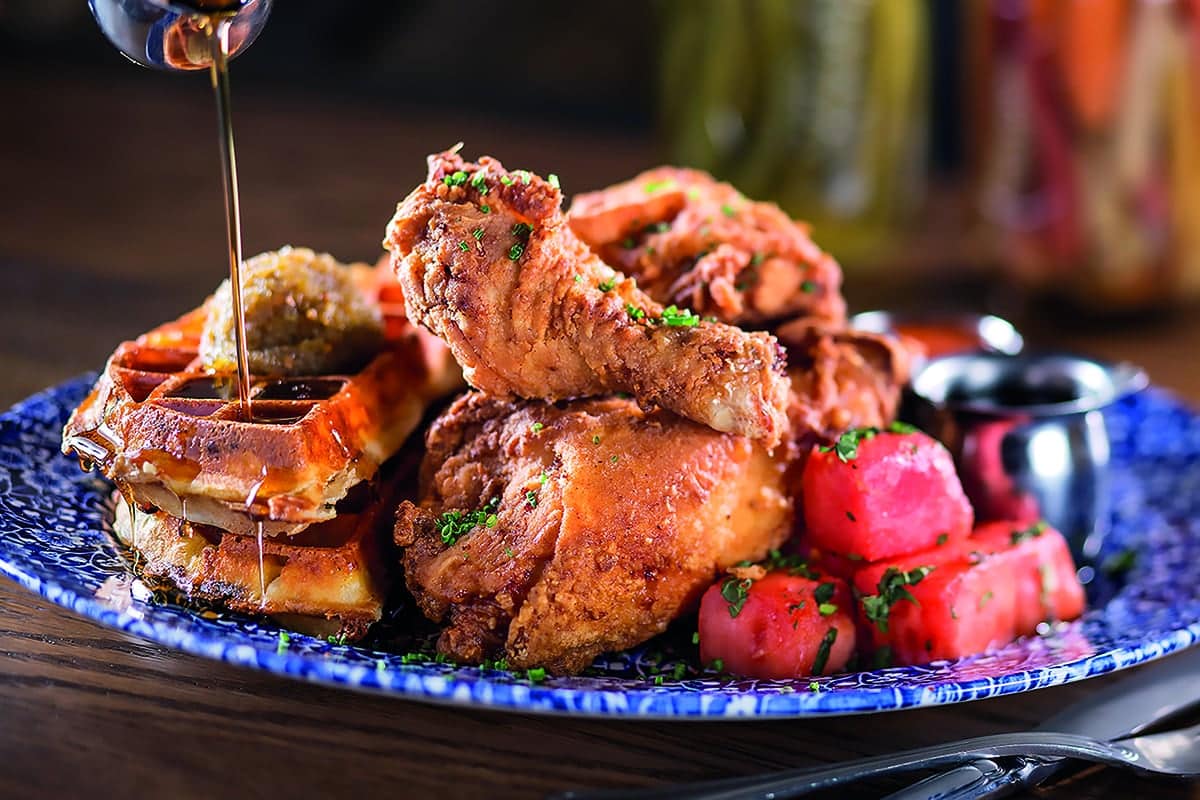 The brunch menu at Yardbird contains plates that emphasize the restaurant's Southern cooking influence. Be sure to check out the famed fried chicken, smoked brisket sandwich, steak and eggs grits bowl, and other southland staples. 1600 Lenox Ave., Miami Beach; 305.538.5220; runchickenrun.com
It's brunch, Italy-style, at Osteria Morini. There's Old Country spirits in the mimosas, plus antipasti, pastas and contorni galore. Don't pass on the battilardo, a chef-selected assortment of Italian cured, sliced meats and cheeses. 1750 Alton Road, Miami Beach; 305.918.1037; osteriamorini.com
Ariete's brunches aren't run-of-the-mill, combining chef Michael Beltran's roots in Miami, his Cuban-American lineage and culinary training in France. Among his innovations is the Frita Benedict, jazzed up with chorizo and papitas. 3540 Main Highway, Coconut Grove; 786.615.3747; arietecoconutgrove.com
This story is from our Winter 2021-2022 issue. Read more here.