Elisabetta's Seasonal Bellini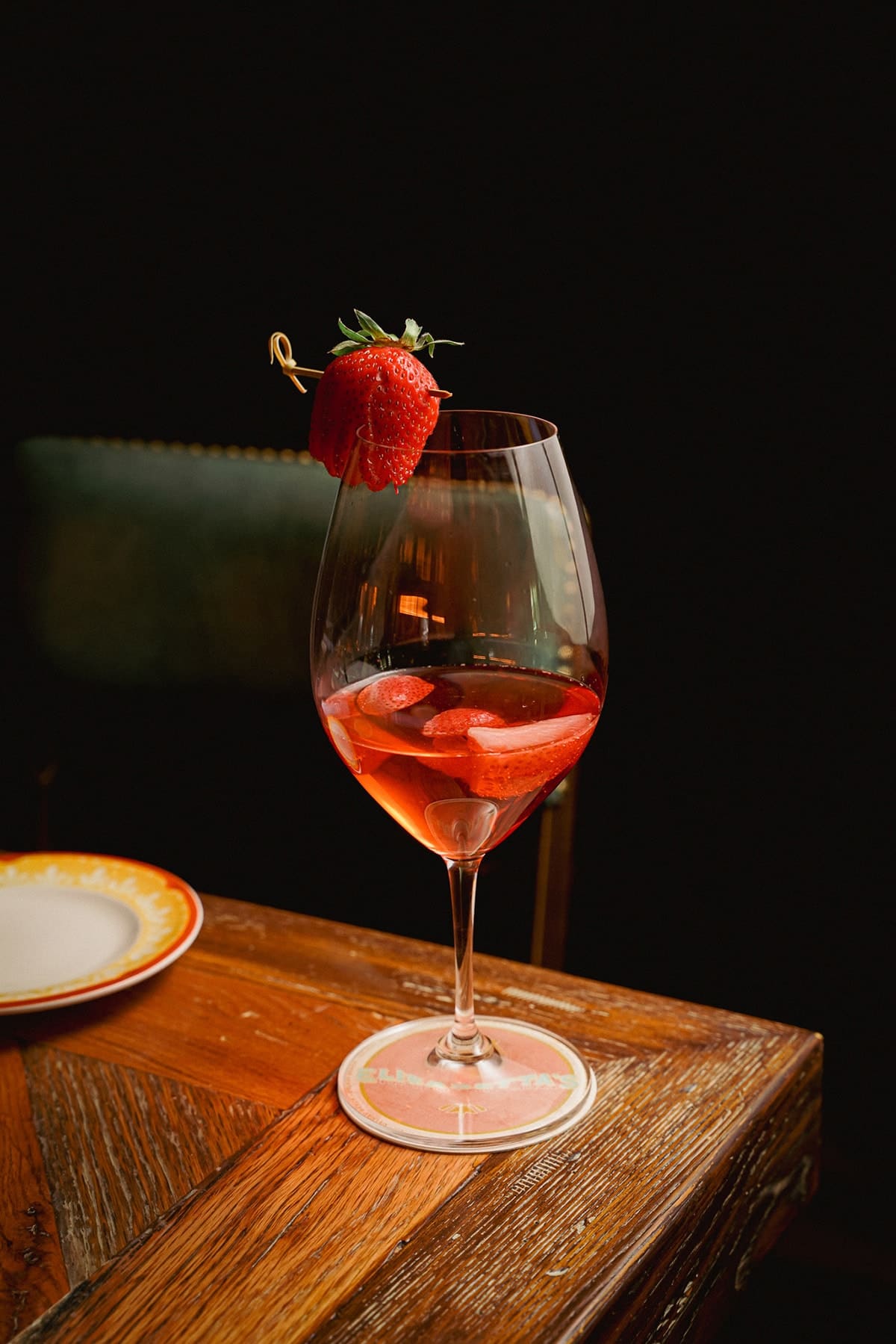 This joyful cocktail evolves every week at Elisabetta's with different flavors for the holidays such as pumpkin, raspberries and apple. Get creative and put your own twist on this drink! 32 E. Atlantic Ave., Delray Beach, 561.560.6699; elisabettas.com
2 quarts agave nectar
1 quart water
20 strawberries
Hull and cut strawberries in quarters.
Bring all the ingredients to a boil on medium. Cook until the strawberries are poached and almost white.
Strain the liquid and chill it for 15 minutes.
Pour 1 oz. of strawberry syrup and 6 oz. of prosecco zero into a champagne flute.
Garnish with half a strawberry on the rim.
PRO TIP: Create a different flavor syrup by using blackberries, raspberries or blueberries.
This recipe is from our Winter 2021-2022 issue. Read more here.