Dreamy Wedding Destinations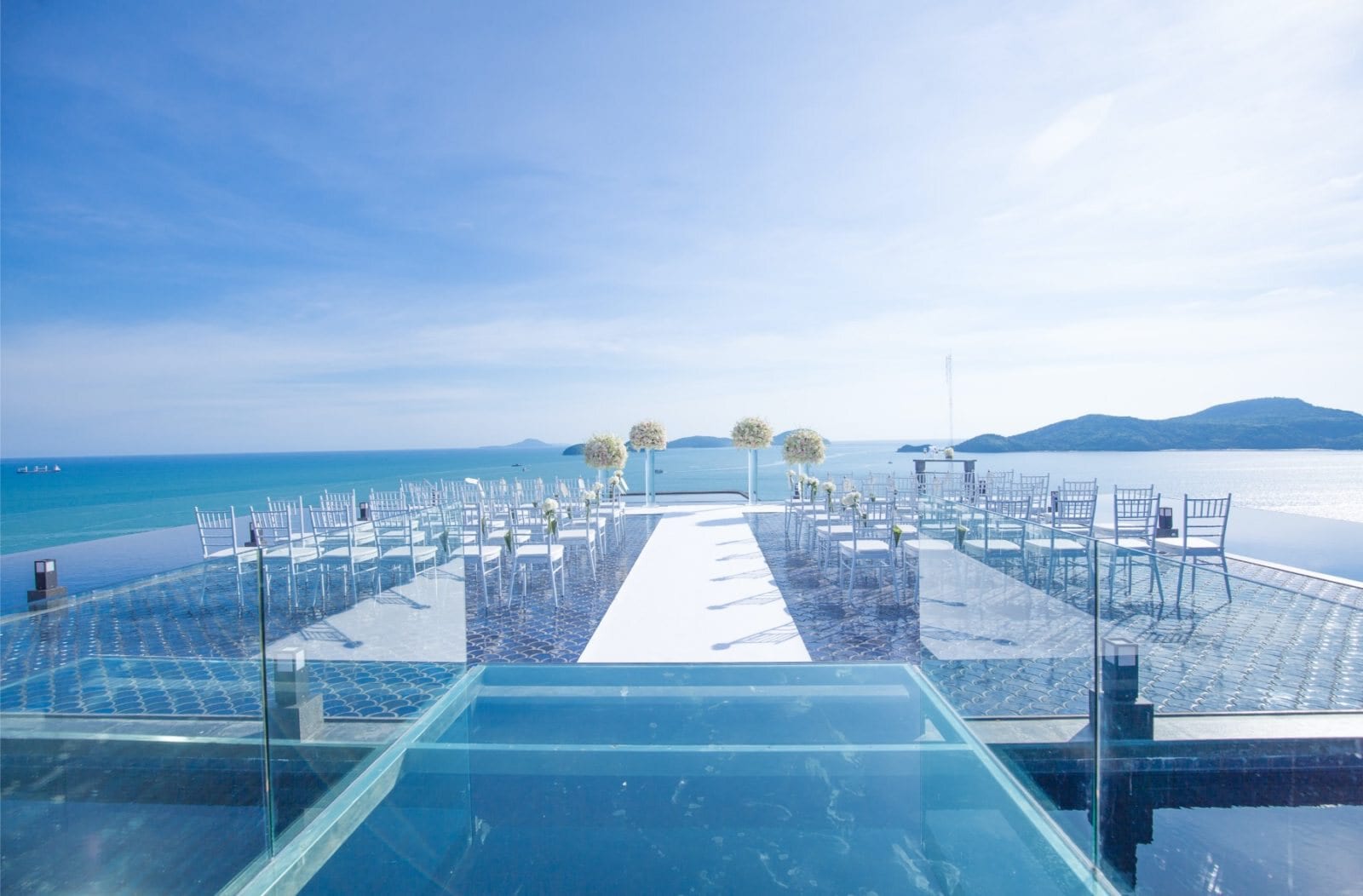 Baba Nest at Sri Panwa, Phuket, Thailand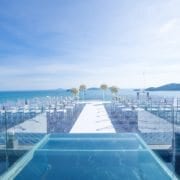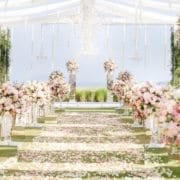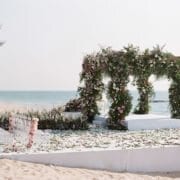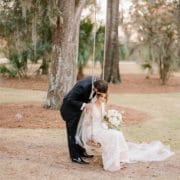 View Gallery
With the world at your fingertips, choosing a destination for your wedding can often be overwhelming. Here, we've narrowed it down to five locations to fit every aisle style with the promise of wedded bliss. 
PHUKET, THAILAND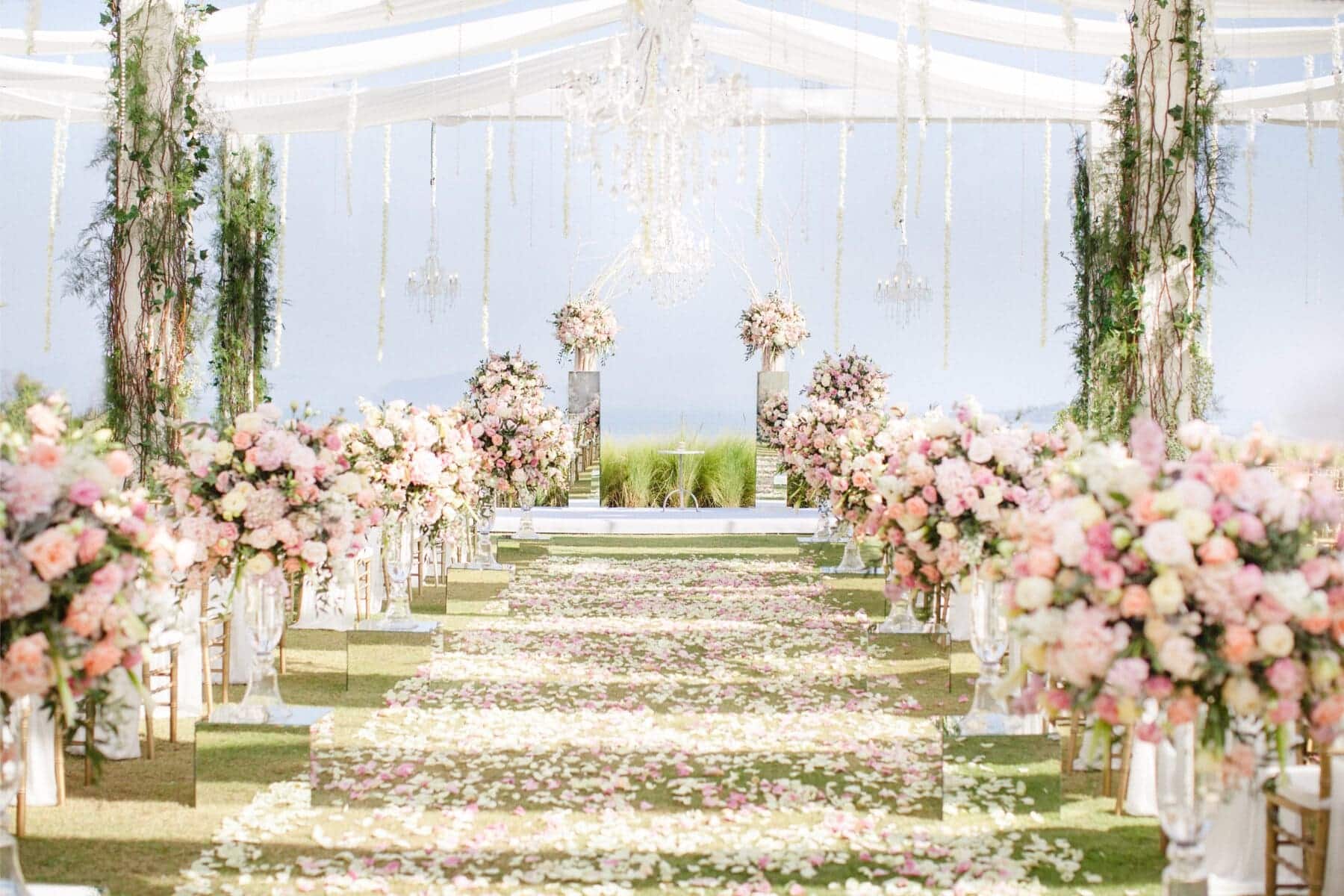 BEST FOR: Exotic luxury. 
DESTINATION DETAILS: Thailand is probably not the first place you picture when you hear "beach wedding," but Phuket, the country's largest island, is actually one of Asia's most popular vacation destinations thanks to its desirable tropical weather, pristine beaches and numerous luxury hotels and resorts. 
NOTABLE VENUES: 
» Sri Panwa: This lavish resort offers mind-blowing waterfront views and unmatched hospitality and cuisine. The property's stunner is the Baba Nest rooftop lounge, which features a wrap-around infinity pool and 360-degree panoramic views of the surrounding islands—an unbeatable ceremony venue, especially at sunset. sripanwa.com 
» COMO Point Yamu: Located at the tip of Cape Yamu overlooking the dramatic limestones of Phang Nga Bay, this luxury resort is nothing short of spectacular. Ceremonies typically take place on the resort's lawn, a natural, open space where brides can sashay down a petal-covered aisle to a floral canopy with the expansive Andaman Sea as a backdrop. comohotels.com/pointyamu 
» Iniala Beach House: Privacy is the jewel of this luxurious estate on secluded Natai Beach, where each villa comes with its own manager, chef and spa therapist. Create a fairy-tale ceremony right on the sand, then hold the reception at an intimate communal table under the stars. inialathailand.com 
VENDOR PICK: A planner is essential when you're getting married halfway around the world. The talented team at The Wedding Bliss Thailand can help with every detail, from the flowers to entertainment to menus and much more. theweddingblissthailand.com 
BLUFFTON, SOUTH CAROLINA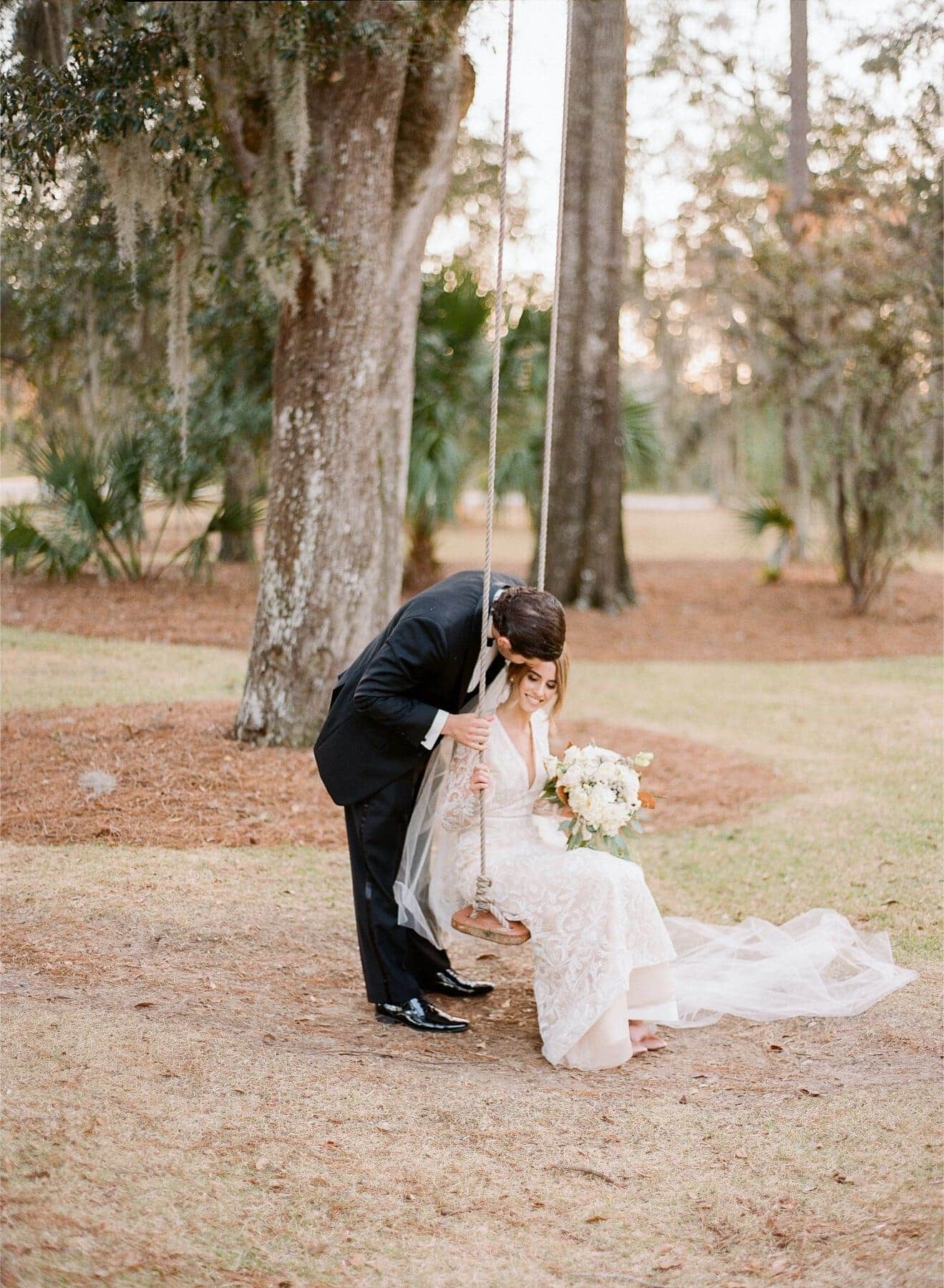 BEST FOR: Southern grandeur. 
DESTINATION DETAILS: This dreamy coastal town located between Savannah and Hilton Head is home to Montage Palmetto Bluff, a self-contained resort village nestled within a lush, 20,000-acre coastal nature preserve. The sprawling property exudes romance with moss-laden oaks, cobblestone streets and pealing bells. It also features a spa, a bowling alley, a Jack Nicklaus Signature golf course and a riverfront marina, as well as nine on-site Southern-inspired restaurants offering delicious Lowcountry cuisine and traditions like oyster roasts. The resort also has more than a dozen reception and ceremony venues. Select your favorite and let the magic begin. montagehotels.com/palmettobluff 
NOTABLE VENUES: 
» May River Chapel: This quaint white clapboard chapel showcases the sparkling May River through its dramatic windows, producing a breathtaking ceremony for up to 120 guests. 
» Somerset Chapel: With space for up to 185 people, this show-stopping chapel features arched windows facing both east and west, capturing natural light from sunrise to sunset. 
» Oak Ballroom: This 1,800-square-foot space is a versatile reception venue, boasting coveted river views and a large wrap-around veranda meant for dining and dancing. 
TUSCANY, ITALY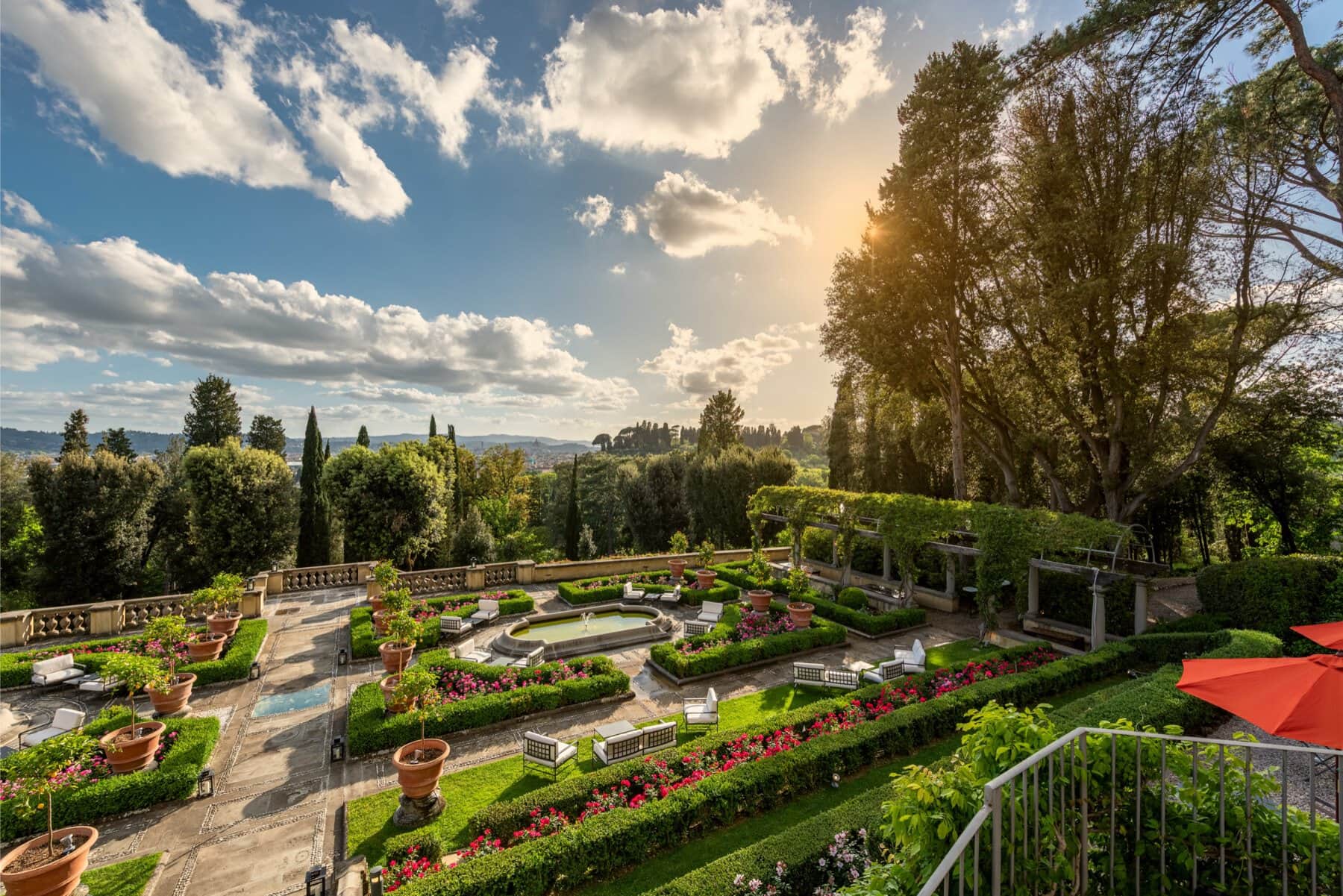 BEST FOR: Rustic romance. 
DESTINATION DETAILS: Featuring rolling hills dotted with vineyards, otherworldly views and the fragrant scent of olive trees, this fairy-tale destination appeals to all the senses. Couples can choose from a secluded countryside, romantic gardens or dramatic mountain ranges while sharing unmatched Tuscan cuisine with their guests. 
NOTABLE VENUES: 
» Il Salviatino: Experience unparalleled exclusivity in this 15th-century villa, where 24-hour service ambassadors cater to your every need. When it comes to the ceremony, choose from several locations within the villa or the surrounding 12.5- acre private park, which is home to a colorful orchard. salviatino.com 
» Renaissance Tuscany Il Ciocco Resort & Spa: With 180 guest rooms, this property offers a range of outdoor and indoor venues, from gardens overlooking the mountainous valley to Salone Pascoli, which can be converted into a nightclub for the after-party. renaissancetuscany.com 
VENDOR PICK: Infinity Weddings, led by founder Sara Mazzei, specializes in luxury wedding planning throughout Italy. They work with some of Tuscany's top wedding venues, from medieval castles to historic estates and villas and more. infinityweddings.it 
GUATEMALA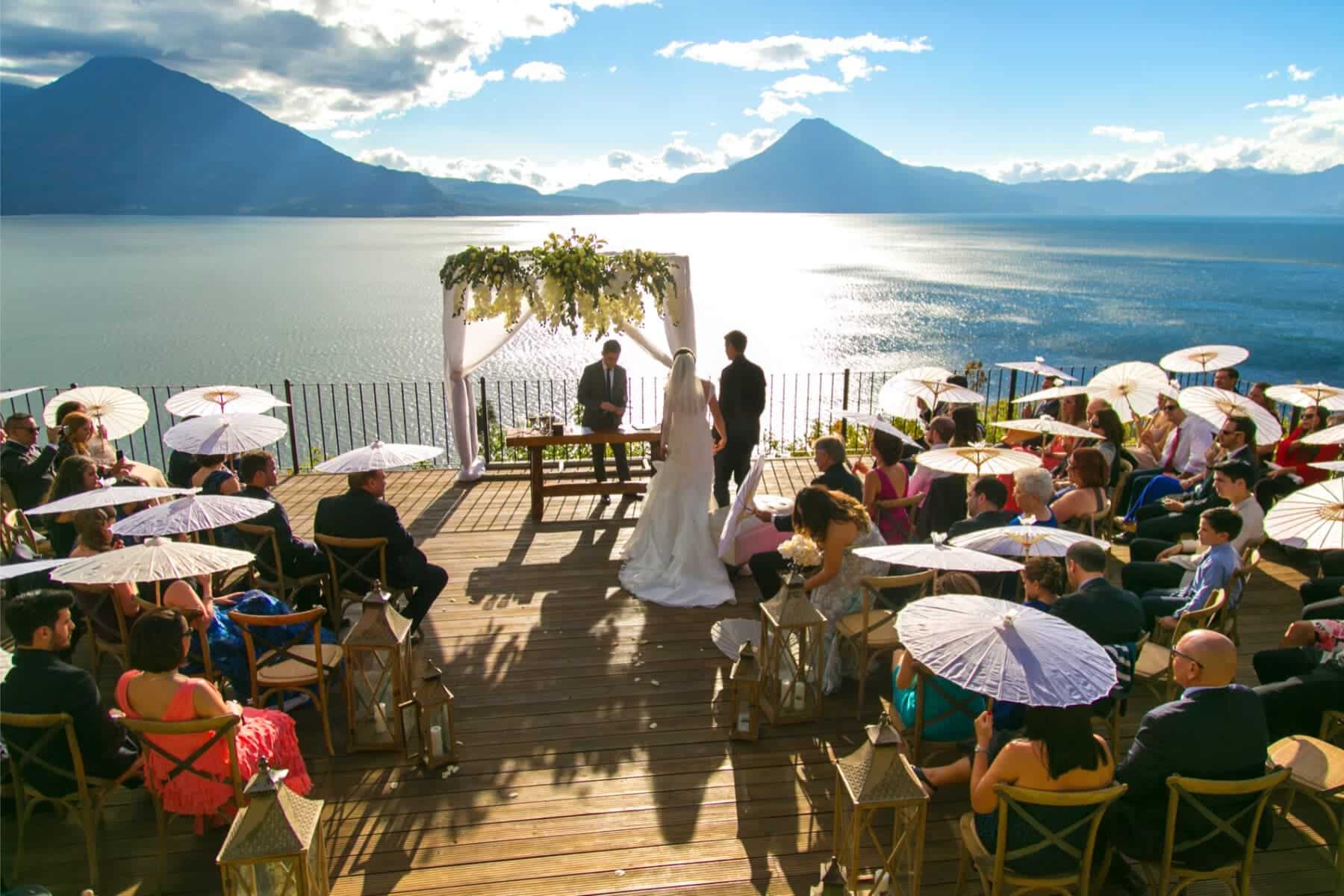 BEST FOR: Color and culture. 
DESTINATION DETAILS: Prepare to be enchanted by the Land of Eternal Spring, which boasts mild temperatures year-round and a colorful Mayan heritage. Couples have plenty of locations to submerge themselves in this country's surrounds, from waterfront escapes to a charming colonial town to lush tropical jungles. 
NOTABLE VENUES: 
» Las Lagunas Boutique Hotel: This private lakeside retreat in the Guatemalan jungle is spread across 300 acres of a natural reserve. It offers 19 dreamy overwater bungalows, from which wedding guests can enjoy a range of eco-adventures such as ATV rides, kayaking and wildlife treks. laslagunashotel.com 
» Casa Palopó: This home turned Relais & Chateaux property embraces Mayan culture with 15 individually decorated rooms and suites overlooking Lake Atitlan and the three majestic volcanoes across the shore. casapalopo.com 
» Casa Santo Domingo: Located in charming La Antigua, a UNESCO-protected town filled with colorful Spanish-colonial buildings and cobblestoned streets, this hotel was built on the site of a 17th-century convent. Ruins are sprinkled within its lush grounds with a Catholic church on-site. casasantodomingo.com.gt
VENDOR PICK: Garcia Archila Decoracion specializes in dramatic floral decor that will have your guests talking for weeks to come. garciaarchiladecoracion.com 
PARK CITY, UTAH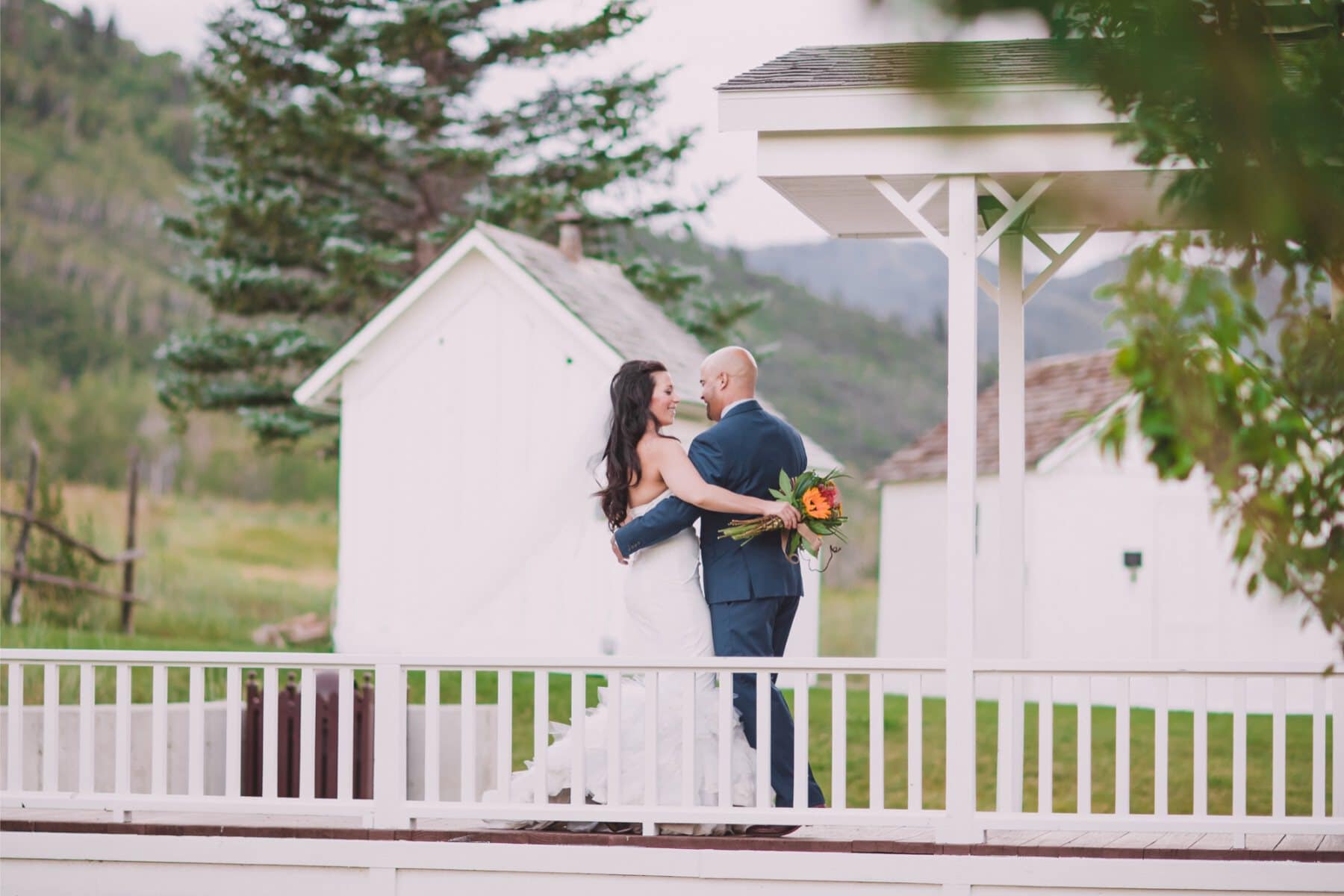 BEST FOR: Breathtaking backdrops. 
DESTINATION DETAILS: Alpine dreams come true in this century-old mining town, which offers jaw-dropping scenery any time of year, whether it's winter's sparkling snow-swathed mountains or summer's vibrant wildflower fields. visitparkcity.com 
NOTABLE VENUES: 
» The Lodge at Blue Sky: This new Auberge property presents couples with a backdrop of granite peaks, old-growth forests and high-mountain meadows. Choose from three private event spaces: the rustic Arena, the mountain-backed Terrace or Tavern Blue Sky, a 1800s cabin turned Western saloon. aubergeresorts.com/bluesky 
» Waldorf Astoria Park City: This opulent mountain resort is known for its top-notch service. Ceremonies take place in the Grand Lobby, where brides can make a dramatic entrance down the curved staircase. waldorfastoriaparkcity.com 
» Westgate Park City Resort & Spa: With a new outdoor deck complete with heated floors, this property combines contemporary luxury with a bucolic flare. The wedding party can prepare for the big day by enjoying the property's Forbes four-star Serenity Spa. westgateparkcity.com 
VENDOR PICK: Park City–based Carla Boecklin, who works directly with husband, Victor, is a sought-after wedding photographer known for her photojournalistic style of shooting. carlaboecklin.com