In the Studio with Debra Hook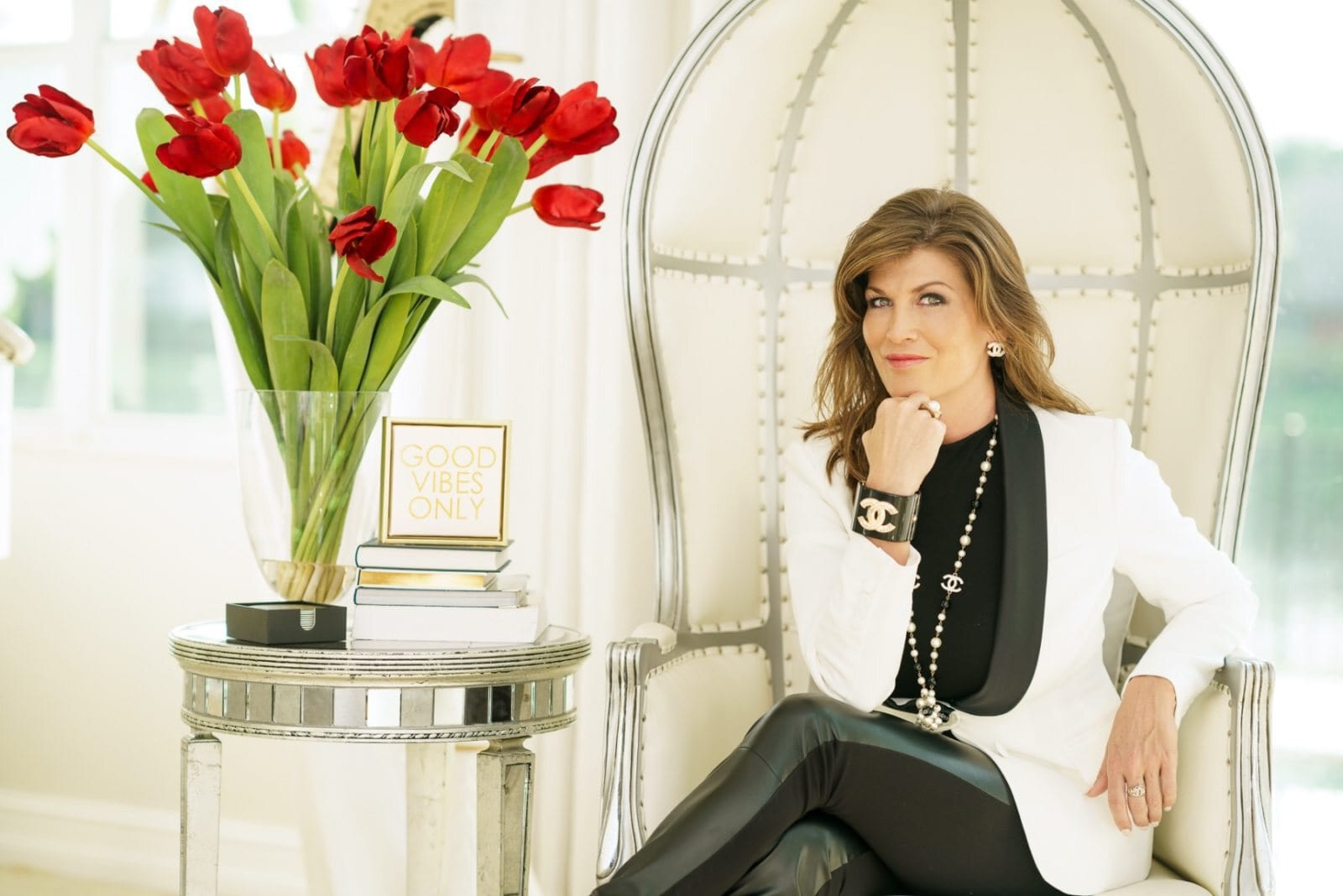 Debra Hook, Owner & Principal, Boca Lavish - Photo by Jeff Remas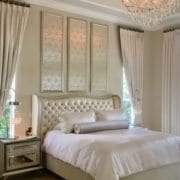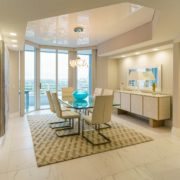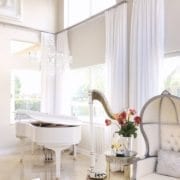 View Gallery
In the Studio with Debra Hook
In the Studio with Debra Hook
Debra Hook, owner and principal of interior design firm Boca Lavish, doesn't just live for her work, she lives in it. Her Coral Springs home doubles as a design studio and showroom for clients who live west of I-95 in Boca and nearby cities. She also recently completed another studio in Pompano Beach for customers who live closer to the ocean. "When clients walk into my home, they instantly see what I can do and get a sense of my eye for design," she says. And while her home has been used in several films and music videos, that's not what Hook believes sets her apart. "My empathy toward others—my ability to appreciate where they've been, what they've experienced and how they became who they are today—is what allows me to design so well for my clients," she says. "Understanding these things enables me to give them what they truly want." 
How do you go about envisioning a new design project? I limit my distractions and avoid outside input. I just sit in the space and allow myself to see what only I can see. This is invaluable in the beginning stages because the magic lies in my unadulterated mind. 
Projects you are currently working on? I am hard at work designing the mansion of actor/producer William Levy, as well as two incredible restaurants. 
New design trends you love? There are two that stand out: One is the "eco ceiling," which mimics frosted glass. They come in a variety of colors and can help make a space appear much larger. The other is wallpaper. My go-to spot is Atlantic Wallpaper in Pompano Beach. My mind is blown by the gorgeous new options they have (including 3-D versions) that can instantly transform a room. 
Tell us about your new home studio? I love coastal homes and condos, so that prompted me to open a second location in Pompano to showcase my more modern designs. I incorporated many products that are newly available on the market. Like my original home studio, it features a wine cellar and a steam shower—two things that I love designing. 
How do you select art for your projects? Every space is different. Sometimes I bring in one of the talented artists with whom I regularly work and together we create something specific to the project. I also have a friend who owns an art gallery who helps me hand-select pieces. I consider this the fun part. Art and fixtures are the "jewelry" of a room. 
Do you have your own art collection? Yes, and it reflects my love of old Hollywood. Upon entering my home, you are greeted by Marilyn Monroe, Audrey Hepburn and other stars framed mainly in black and white. 
Boca Lavish, 4922 Rothschild Drive, Coral Springs; 954.789.2720; bocalavish.com