Almond Palm Beach's Striped Bass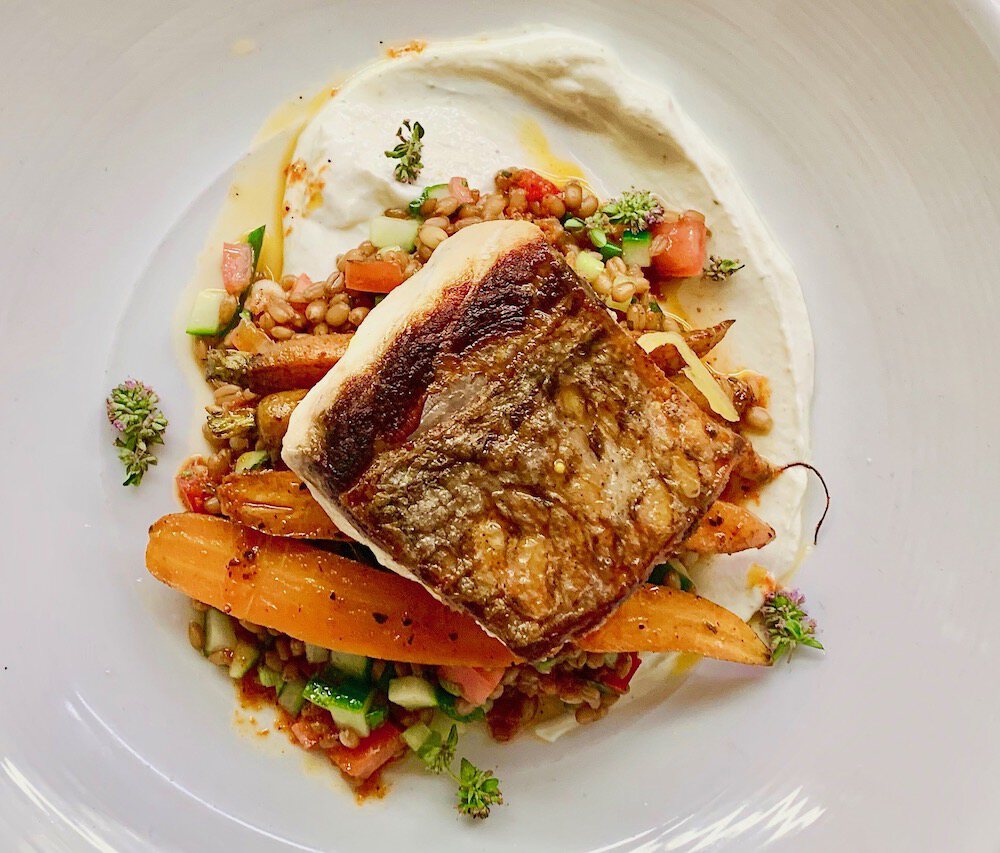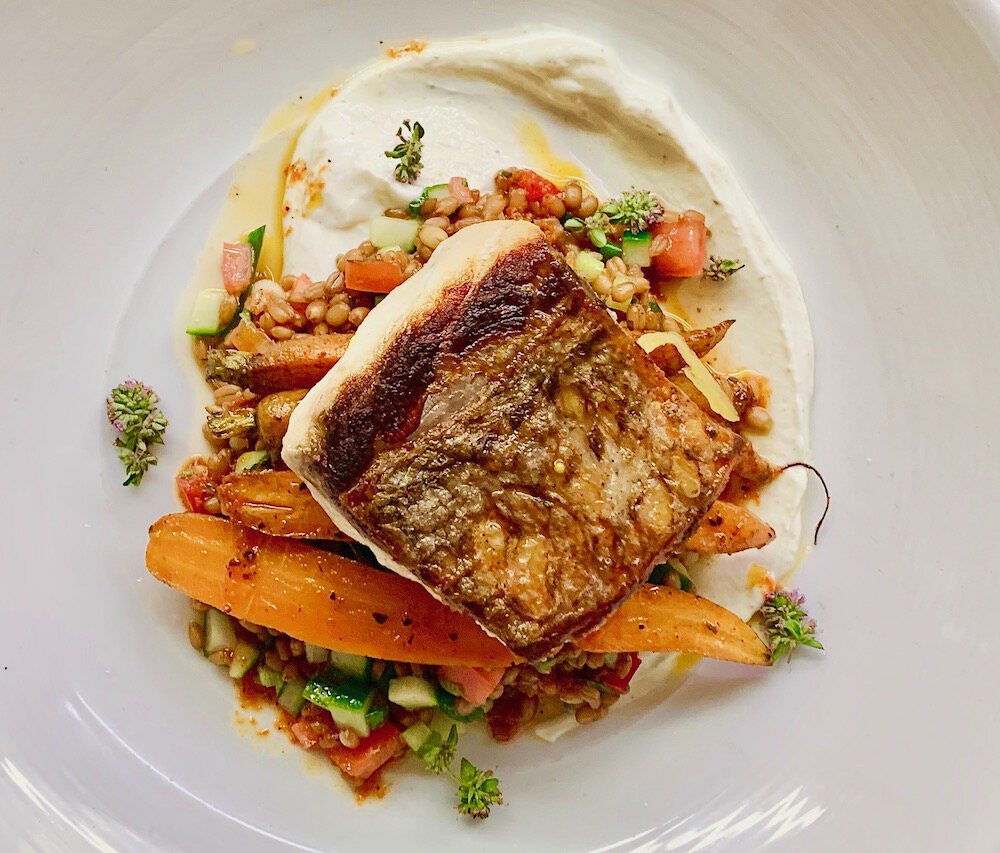 Almond Palm Beach's Striped Bass
Childhood friends Eric Lemonides and Executive Chef Jason Weiner recently opened a Palm Beach location of their award-winning restaurant Almond, which already boasts popular outposts in Manhattan and the Hamptons. "There is nothing more Florida than fresh seafood," says Weiner. "The striped bass is a little bit of the OG Almond in the Northeast, brought south to accompany the in-season, locally sourced produce and ingredients that we pride ourselves in serving. It is light, yet packed with flavor." 
RECIPE
Yields 4 Servings
Ingredients:
3 cups vegetable stock
1½ cup wheatberries
1½ cup tightly packed picked parsley, mint and cilantro leaves
3 scallions, thinly sliced
1½ cup diced cucumbers
1½ cup diced tomatoes
½ cup lemon juice
½ cup olive oil
Salt and Pepper to taste
1 cup Greek yogurt
1 tbsp harissa
Four 6 oz portions striped bass
1 bunch baby carrots (scrubbed but not peeled, split in half)
1 tbsp canola or another neutral oil
Method: 
Simmer wheatberries and vegetable stock until the wheatberries are tender (½ hour to 1 hour). Strain wheatberries (save the stock for future use) and spread out on a baking tin or sheet tray. Allow to cool in the fridge. 

While the Wheatberries cool, finely chop your herbs. Transfer cooled wheatberries to a mixing bowl. Toss with herbs, diced vegetables, olive oil and lemon juice. Season both sides of the fish with salt and pepper.

For the harissa yogurt, whisk the yogurt and harissa in a bowl. Season with salt to taste.

Sear the fish skin-side down on medium heat with 1 tbsp canola. After about 4 minutes, flip the fish and cook for another 2 minutes. Take the fish out of the pan and add the carrots. Gently caramelize in the pan for a few minutes.

To serve, smear a nice dollop of the yogurt around a serving platter. Scatter the tabouleh and put the fish on top. Garnish with a little bit of the chopped herbs, your roasted carrots and a drizzle of olive oil.
207 Royal Poinciana Way, Palm Beach; 561.355.5080; almondrestaurant.com