A Fresh (and Free) Take on Flying Privately
Through her all-new free charter booking service JetASAP, Lisa Kiefer Sayer is saving private flyers 10 to 50 percent on every flight.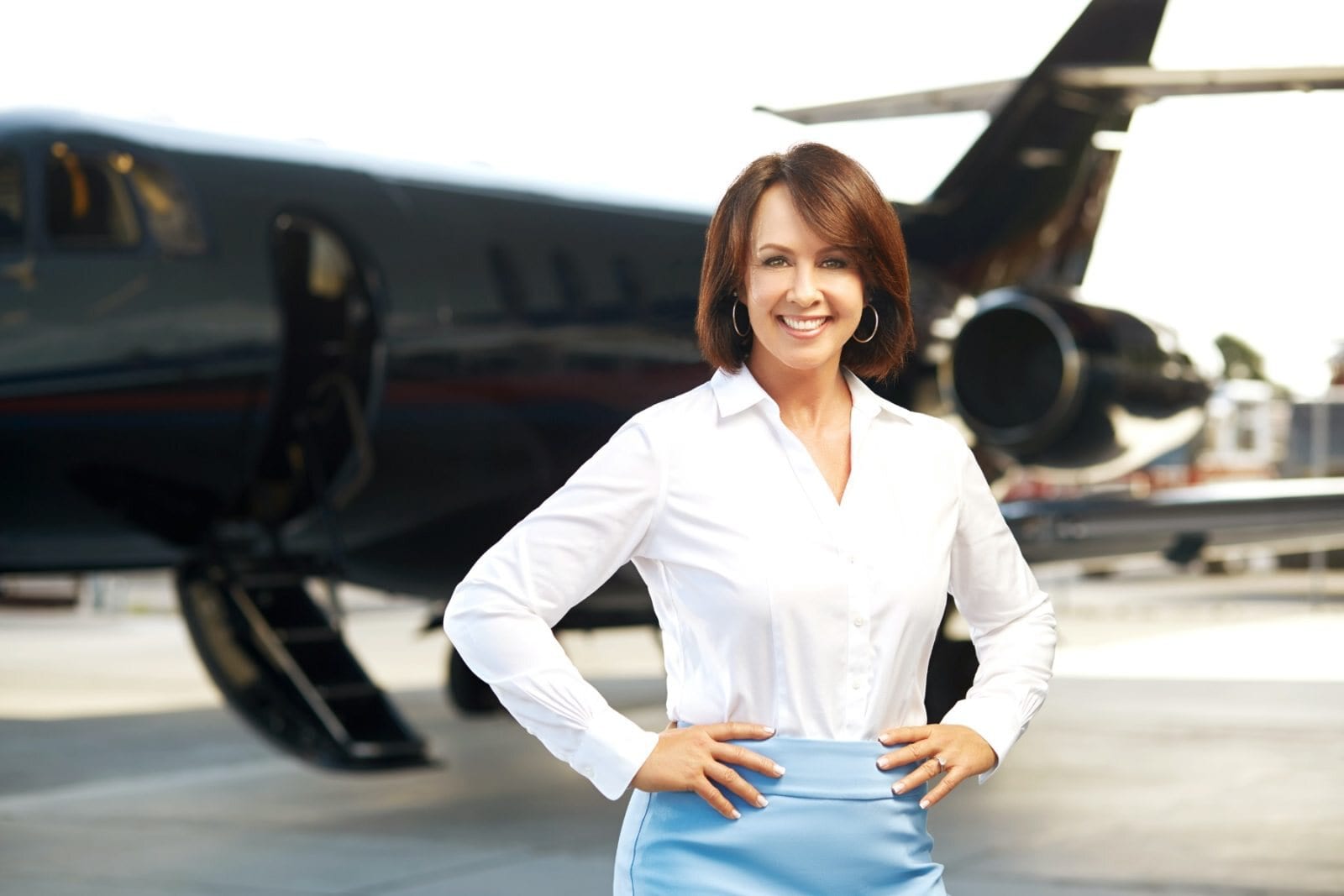 Lisa Kiefer Sayer, Founder, JetASAP - Photo by Austen Amacker Photography
Lisa Kiefer Sayer knows a thing or two about charter flight services. With 21 years in the aviation industry as a director of charter sales and a consultant, she's sold thousands of private flights to companies, CEOs, VIPs and more. Recognizing a need for a self-service system that allows users to book private flights directly, Sayer put her knowledge and experience to work to launch the new smartphone app JetASAP. 
As the only platform to connect flyers directly with charter operators, JetASAP provides a powerful set of tools that has never before been offered. With full transparency, flyers can search for and book directly with the charter operator of their choice; they can select their aircraft type, determine exact pricing and even see the tail number and charter operator of the plane they choose. No brokers are involved (not traditionally the case when booking private flights), saving flyers anywhere from 10 to 50 percent per flight. Best of all, the app is completely free to use with no fees, commissions or membership costs. "There are a growing number of flyers who prefer to book their own travel directly, but the process of calling multiple operators and comparing quotes is time-consuming," says Sayer. "We created JetASAP to provide a self-service platform where flyers can control every aspect of the charter booking process and always pay exactly what an operator charges—and not a penny more." 
JetASAP also offers a real-time chat system within the app that allows direct communication between flyers and charter operators at any point during the search and booking process. Flyers can ask questions anonymously and cross-shop different companies with all of the information needed right in front of them. 
Furthermore, JetASAP is the only platform that provides live charter quote pricing directly from operators. Other digital servicers typically provide a price estimate or an automated quote price, which can then fluctuate wildly when actually booking the chosen private plane. "Rather than trying to automate what continues to be a manual process that typically requires human intervention on the quoting side, we have simply found a way to use technology to facilitate the current process and streamline it for both the flyer and the operator," says Sayer. "The JetASAP platform provides the much-needed link that makes directly booking a charter as simple as possible."