1000 North's Grill Rack of Lamb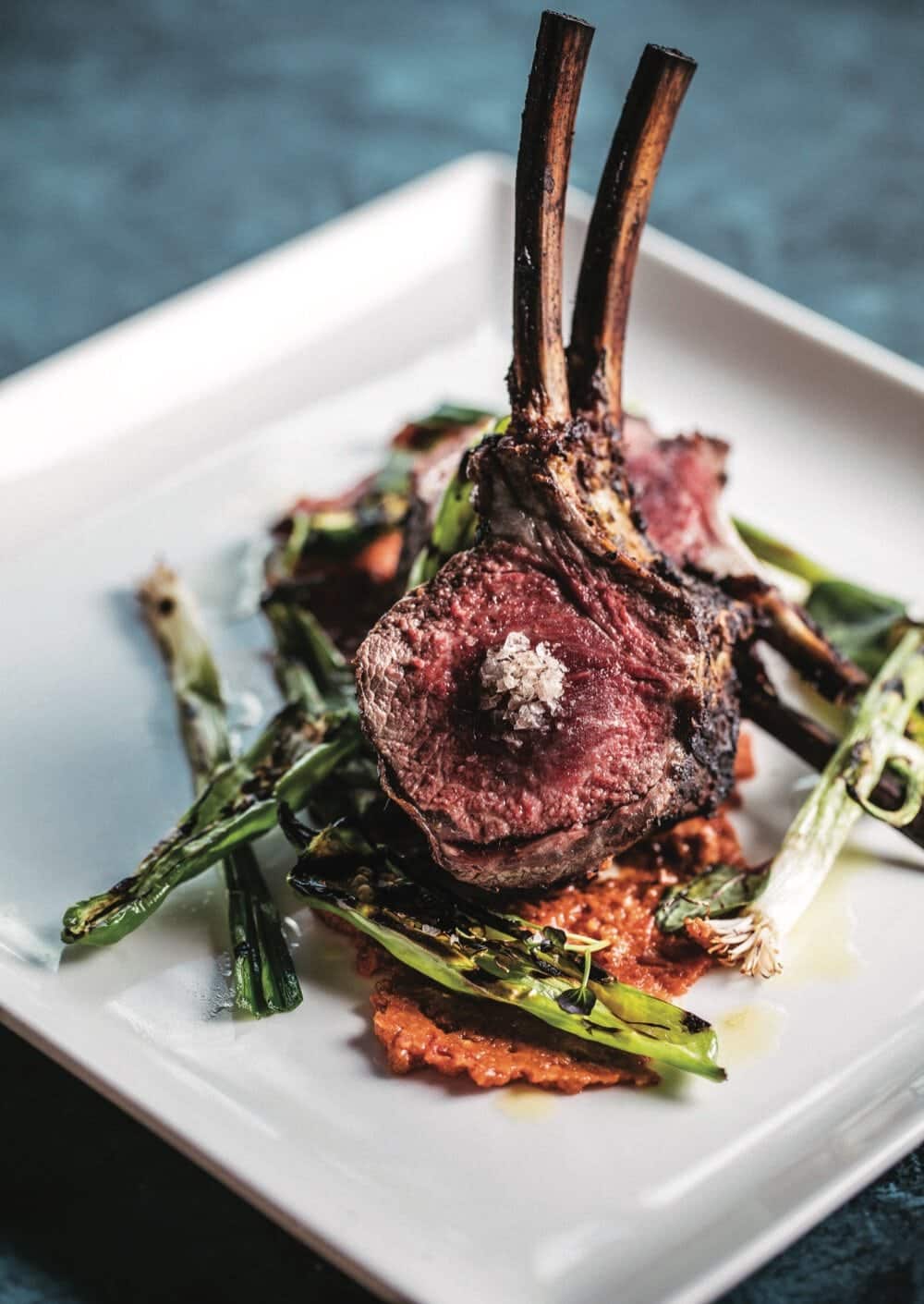 1000 North's Grill Rack of Lamb - Photo Courtesy LibbyVision.com
The Superior Farms rack of lamb at 1000 North debuted on the menu when the Jupiter restaurant opened in 2018, and it has been a guest favorite ever since. Served with a bold romesco sauce and charred broccolini, its sous-vide preparation guarantees that every tender bite is perfectly seasoned. "I wanted to create a lamb dish that even people who think they don't like a lamb would enjoy," says Lee Morris, the restaurant's culinary director and general manager. "The dish has character, texture, spice and savory notes that appeal to all tastes." 1000 N. U.S. Highway 1, Jupiter; 561.570.1000; 1000north.com
RECIPE 
For the Moroccan Lamb Rub:
4 cups Greek yogurt
10 tbsp ground mustard
10 tbsp Moroccan curry 
4 tbsp dried oregano
8 tsp garlic purée 
8 tsp harissa 
8 tsp sea salt
Mix thoroughly using a wire whisk. 
For the Romesco Sauce:
250 grams roasted red peppers
105 grams grilled red onion
350 grams dehydrated tomato
75 grams marcona almonds
3 tbsp smoked paprika 
30 grams blanched garlic
35 grams garlic confit
1 cup extra-virgin olive oil
5 tbsp sherry vinegar 
1 tbsp lemon juice
½ grilled serrano pepper
6 oz water 
4 tsp kosher salt 
2 tsp ground black pepper 
Purée all ingredients in a blender until smooth.
Method:
Begin with a 14 oz lamb rack. Using the Moroccan lamb rub , season the rack with ¼ cup of mixture. Sous vide meat for 2 hours at 135 F. Grill lamb to the desired temperature and let rest before cutting. Serve with romesco sauce.