Yana Pojidaeva of Materia Collection
Get to Know: Yana Pojidaeva of Materia Collection. Mom, Wife and Entrepreneur.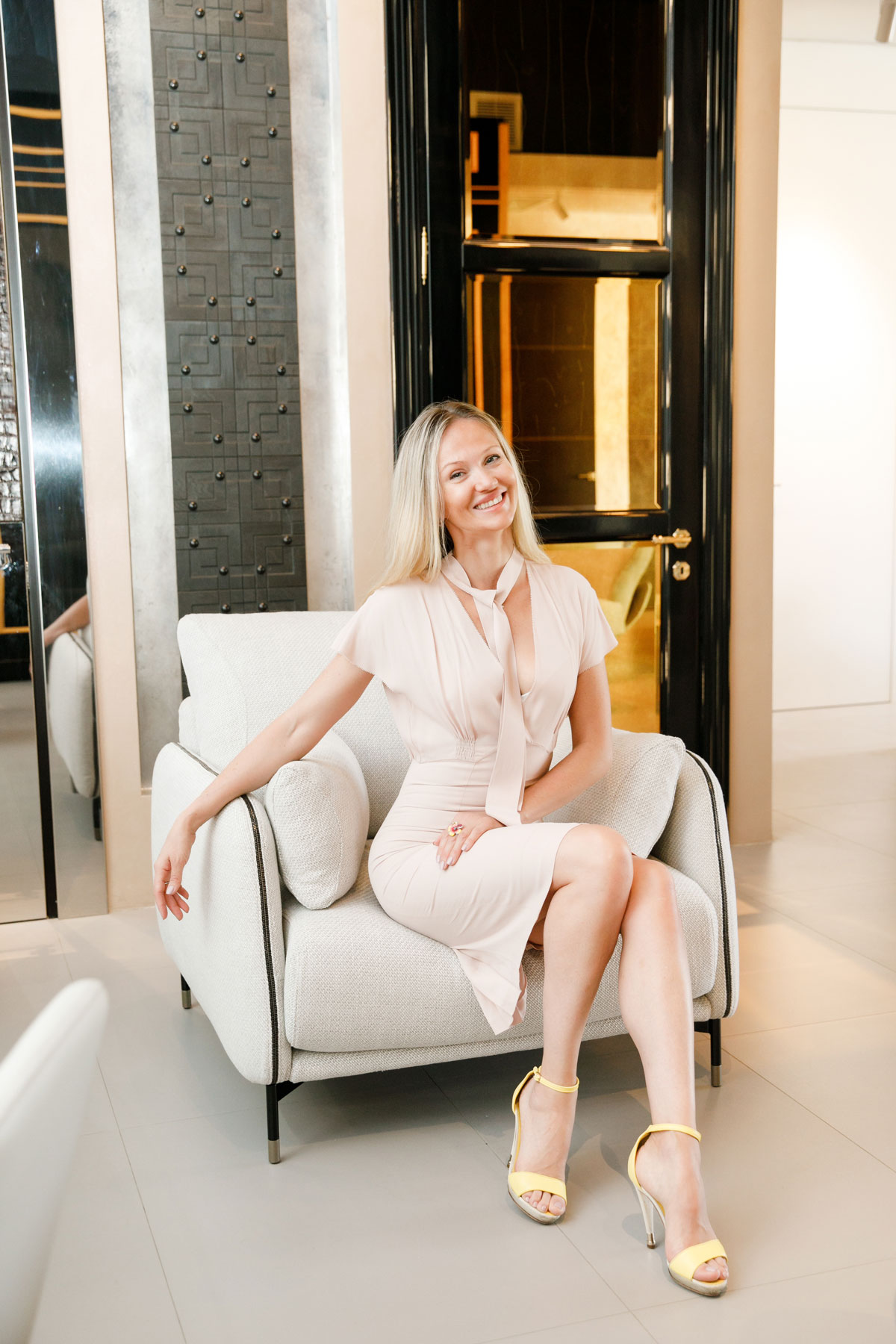 Yana Pojidaeva of Materia Collection
As an entrepreneur, wife and mother of one, Yana Pojidaeva knows firsthand the importance of living life balanced. Aside from managing her work-home responsibilities, she also strives to keep her own inner balance through traveling, spending time outdoors, dancing, and enjoying time with family and friends. Since her childhood, she dreamed of owning a furniture business where she could help people create beautiful homes–today, she makes her childhood aspirations a reality through Materia Collection.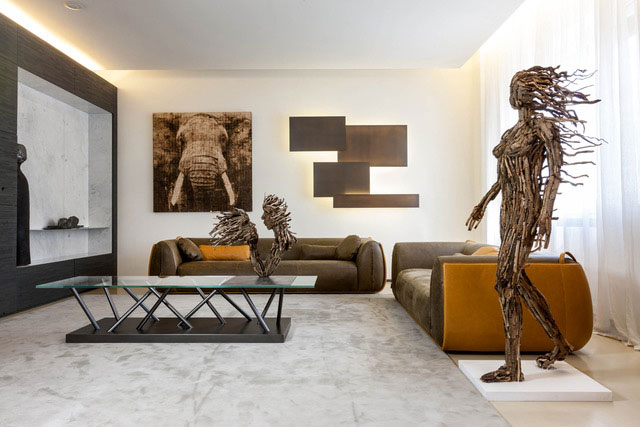 Inspired by Italian design and its history, it is no wonder that powerhouse entrepreneurs Yana Pojidaeva and her husband and partner, Pasha Pojidaev, turned their inspiration into reality when they opened the doors of Materia Collection in 2018. With more than 15 years of combined experience in the design industry, they are equipped with knowledge through their extensive research to curate the best quality collections, not only through the end-result product, but also material sourcing, how items are made and the company's operations. Sustainable solutions are top of mind for the duo as well. 
Materia Collection remains committed to seeking unique and tailored solutions to support its interior design partners and homeowners. Its vast collection of bespoke designer furniture, lighting, kitchens, kitchen appliances, wall coverings, paneling and custom surfaces create a seamless, stress-free experience for all, providing turnkey solutions for clients to help design and furnish an entire home conveniently within the store. The couple's work spans from one-of-a-kind pieces with artisan finishes to applied pattern overlays on woods and exotic stones that are so specialized that many are characterized as "pieces of functional art."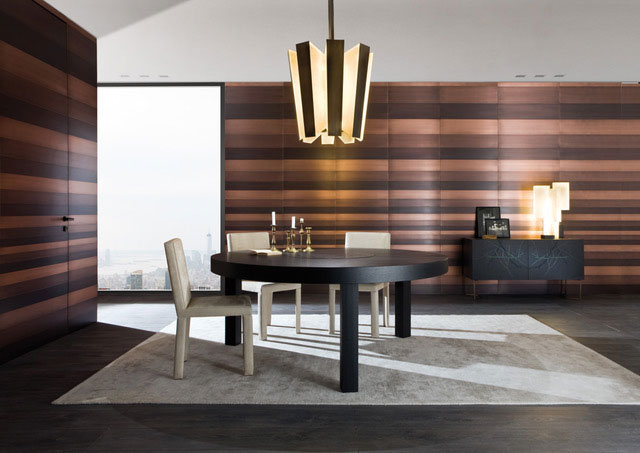 Who designs your products? 
Most of the collection consists of custom-made, handcrafted products visualized by prominent Italian designers, ranging from architects to fashion designers. 
What are some of your favorite design trends right now? 
We absolutely love working on challenging projects with complex layouts, creating bespoke solutions, applying unique custom finishes and one-of-a-kind wall treatments such as paneling and sustainable wallpapers, and using natural materials like exotic woods and natural stone with razor-sharp precision and skillful installation. 
Tell us about your process. 
Each project is unique and different. We personally love working with designers to whom our showroom is a playroom for creativity. Our clients are not looking for basic, plain solutions. We listen and create memorable interiors together. Serving as a specialty vendor for designers, our team brings knowledge and expertise working with doors and paneling. We are also able to guide a client who is not looking to hire a designer for smaller-scale projects.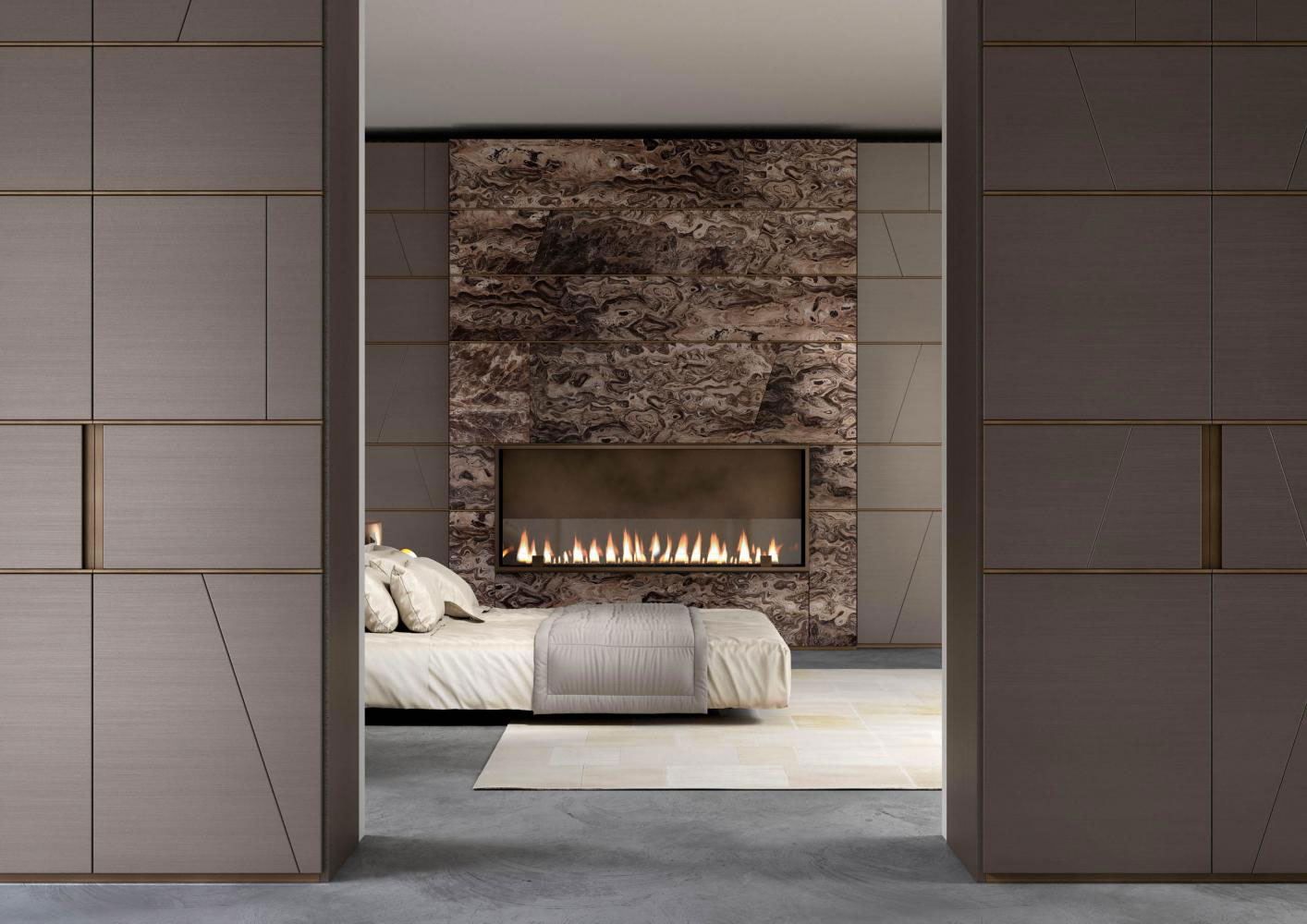 What is your design philosophy? 
Our belief is that introducing products that are beautiful, unique and functional is psychologically beneficial to the client. We pride ourselves in providing sustainable products that support ecological, human and economic vitality. Materials that exude quality will always have a more positive effect on the soul and well-being of its inhabitants. What kinds of materials do you use? Our products are made from a wide variety of carefully sourced materials such as exotic woods worked with eccentric patterns, treated metals and precious stones. Additionally, all of our wall coverings are made with water-solvent ink and paper that is free of PVC or solvents.
What kind of an experience do you provide? 
The collection, fused with expert assistance from experienced design consultants, makes the client experience pleasant and effortless. Precise attention to details that reflect the individual style, personality and interests of our clients is paramount to Materia Collection.
This story is from the Summer 2021 issue. Read the magazine here.