In the Studio with Juan Carlos Pombo
Founder/Director of FINE Interior Designs.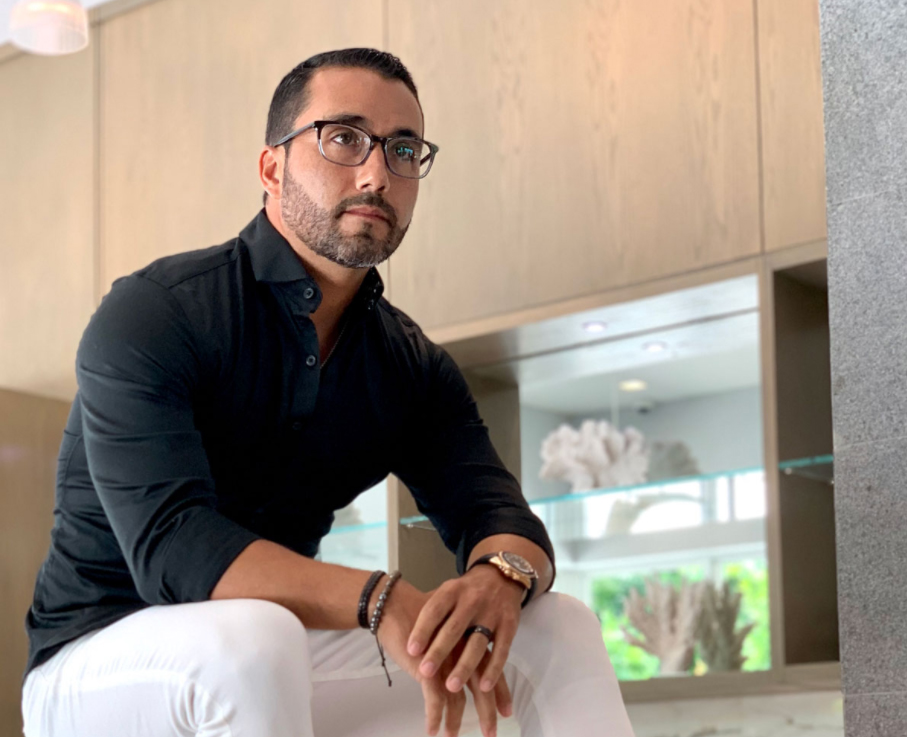 Juan Carlos Pombo
Juan Carlos Pombo founded FINE as an opportunity to create an architectural and interior design brand synonymous with high-end turnkey design services—it was a place where he could bring together the best of his life experiences and design talents. 
With more than 12 years of experience in the luxury residential market, Pombo has served as lead designer for high-end firms like Sojo Design, Blue Design Company and B:a Design Group. Originally from Bogota, Colombia, he grew up exposed to the arts and design world and is recognized as an avid painter and designer. When he made his way to the U.S., he earned a bachelor's in architecture at the Rhode Island School of Design.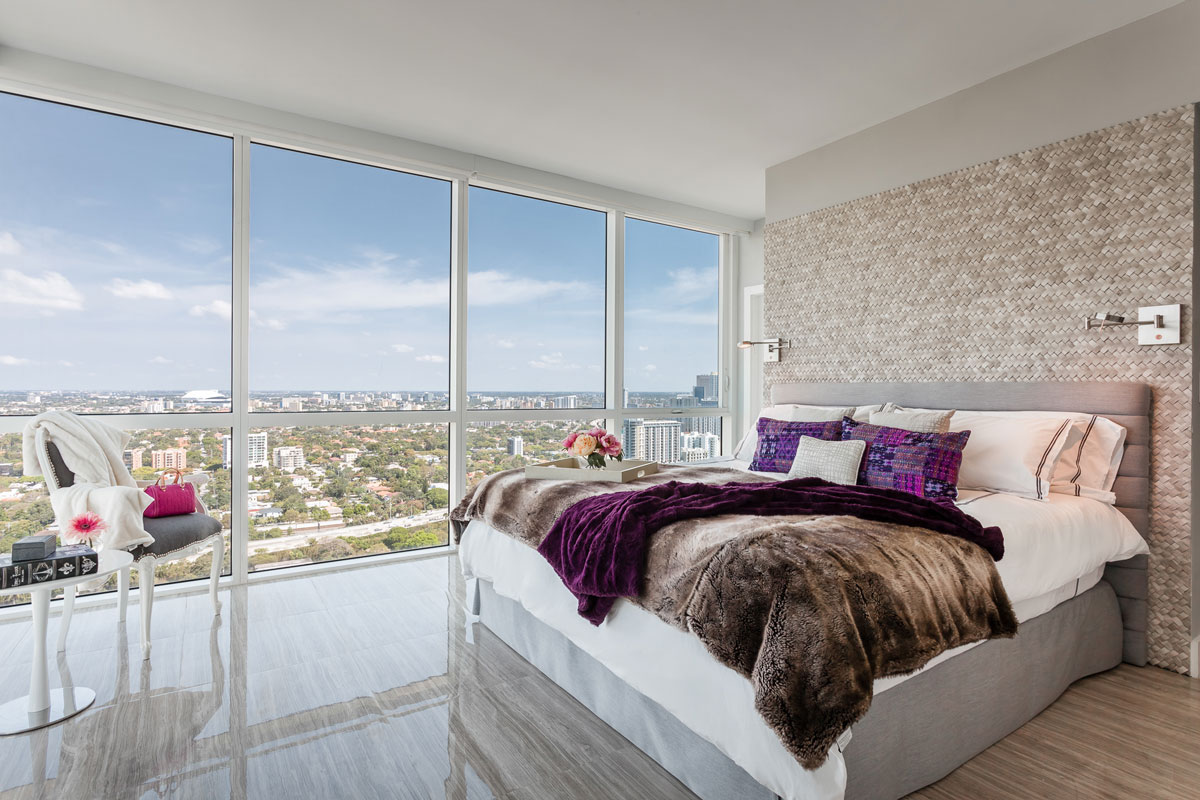 What is your design philosophy? 
I try to understand the clients and their lifestyle and truly adapt all of my ideas to their thoughts and dreams. In the end, what I am creating is a "home" for them and their families, and their story should be told through my designs. 
How does your architectural background help inform your design aesthetic? 
I believe that architecture is the backbone of any well-thought-out interior design. Interior design is not only about the aesthetics and the décor, but also about the understanding of structures, lighting and many other elements that architecture teaches you. 
Has your Colombian heritage influenced your style? 
It influences my style not by the culture, but more by the background in our study methods. I feel I am very disciplined and possess an attention to detail because of this. 
What art is currently inspiring you? Lately, I have been very inspired by street art and the immense talent found behind these artists who truly express themselves, creating art through their emotions and passion. 
What's a must-have trend for summer 2021? 
A must-have trend is the contrast of textures and materials, as well as colors, used in any design—from fashion to architecture. 
Tell us about your custom furniture design process. 
For custom-design furniture or millwork, I really study the client's style, likes and their current selection of decor or accessories. These are pieces I use to express and describe each client's lifestyle.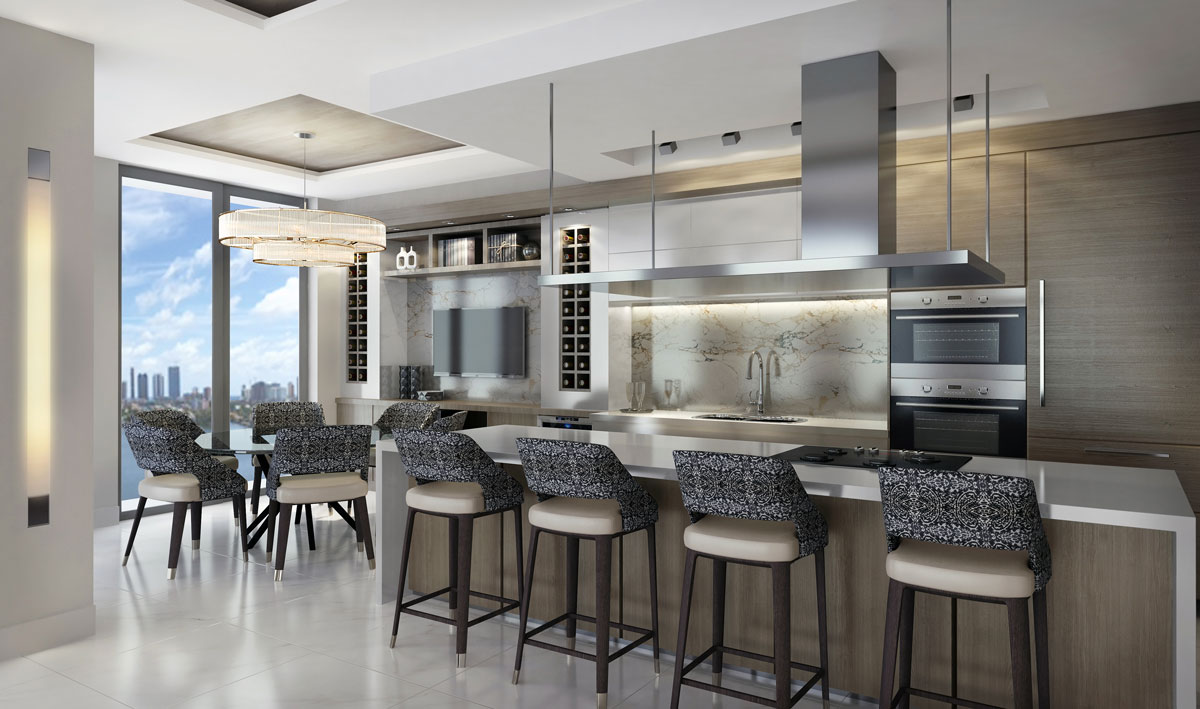 What color palettes are inspiring your design aesthetic?
 I like the use of warm tones, usually palettes of light grays and taupes. When I am designing a home, the spaces need to not only look amazing but also be comfortable and cozy. 
Who's the first designer that inspired your work? 
The world-famous architect Frank Lloyd Wright. His elegance and balance are shown throughout his designs. 
And your favorite furniture and décor stores? 
Minotti and Poltrona Frau. 
Any exciting projects you're currently working on? 
I am currently designing a stunning condo in Aventura where the main concept around the project is the incredible views it has.
What advice can you provide to our readers seeking a designer?
The most important thing is for them to have a good feeling and connection with their chosen designer. It's not only about the finished project, but also about the journey and process to get to the final stage, and for this you need a great companion.
FINE Interior Designs, 305.772.8199; fineinteriordesigns.com; @fine_interior_design 
This story is from the Summer 2021 issue. Read the magazine here.