TUR Kitchen's Pears & Wine Tart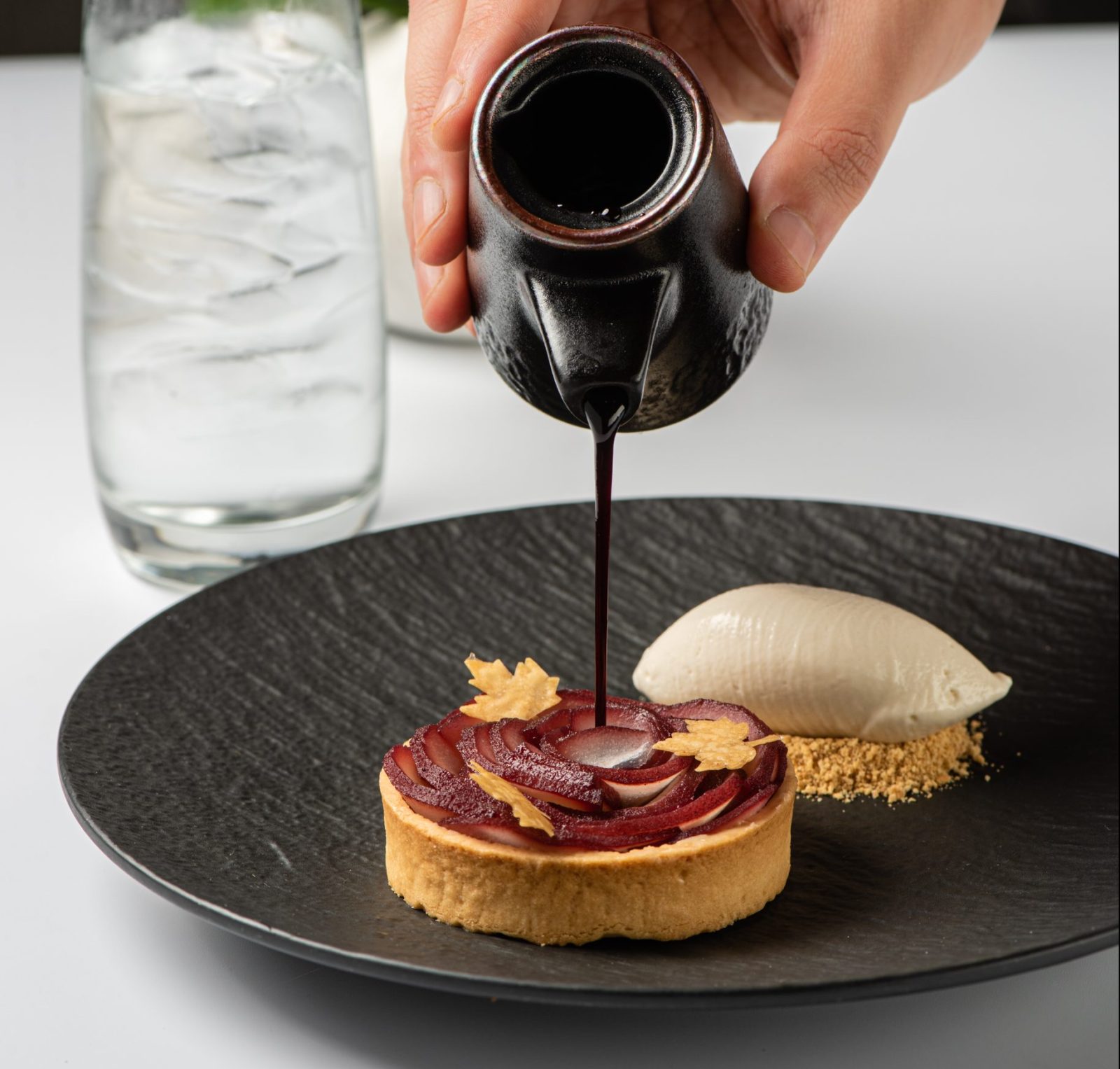 TUR Kitchen's Pears & Wine Tart
Pears & Wine Tart
TUR Kitchen
For a lovely Thanksgiving dinner at home, cooks should try TUR Kitchen's Thanksgiving recipe crafted by the talented Chef Christian Chirino. He has shared one of his favorite, quick and easy recipes for a whole family to enjoy. This decadent dessert, Pears & Wine Tart is the perfect addition to a signature Thanksgiving feast, ending the night on a sweet note! Please visit www.turkitchen.com for more information.
Ingredients:
1 each tart shell
11.95 Tsp Frangipane
2 each Pears
1 bottle of red wine (Cabernet S, suggested)
0.45 tsp Allspice
2 each Cinnamon whole
4 each Cloves
1 lb Granulated Sugar
2 Tablespoons Graham crumbs
Vanilla Ice cream
Method:
● Add into a large pot, red wine, all the spices, and 4oz of granulated sugar.
● Cook very slowly the pears soaked in this mix of wine for 30 minutes.
● Remove the pears from the pot, and let it cool in the refrigerator.
● Continue boiling the wine, add the rest of the sugar (12oz), and cook for another 10 minutes, reserve.
● Cover your tart shell with frangipane, and bake for 8 minutes at 350F.
● Once it is cooked, slice the pears and decor them in your own artistic way.
● Serve crumbs and ice cream on a plate with a slice of tart.
● Add warm wine syrup to mix all the temperatures and textures in your mouth.
● ENJOY!