Seeking the Best Full-Service Business Aviation Partner? Your Search Has Ended with Holstein Aviation
Holstein Aviation didn't become one of the world's top aviation brokerage firms by accident, it took an abundance of expertise, synergy and integrity to reach these heights. And though their operation has international scope, clients get white-glove, boutique-style customer service.
---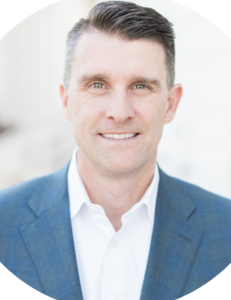 The experience of the founders—CEO Jim Holstein, President Shawn Holstein and Executive Vice President Brad Stancil—is vast. Combined, the experience of the entire Holstein Aviation team, and their time as aircraft brokers and acquisition specialists exceeds three centuries. The team's business aviation success comprises 4,700 transactions surpassing $10 billion. And they're pilots themselves, with 66,000 combined flight hours in a diverse number of jets made by almost all major aircraft manufacturers.
Holstein Aviation's industry prowess and standards are so highly regarded that they are a member of and have Accredited Dealer status in the International Aircraft Dealers Association (IADA), an elite group comprising just three percent of the world's aircraft dealers.
Luxury Guide recently interviewed President Shawn Holstein, and we learned some fascinating details about the Holstein Aviation journey:
What's Holstein Aviation's origin story?
Holstein Aviation started in 2010, and was founded by three partners—Jim Holstein, myself and Brad Stancil, with a single, shared vision: use the organization's considerable aircraft brokerage and acquisition expertise to truly add value.
There are a lot of people involved in the different facets of aircraft brokerage and acquisition, how do you make sure it all goes smoothly?
We treat all clients, partners, employees, suppliers and providers like family members.
What's the secret behind Holstein Aviation's growth and success?
It's a combination of things—bench strength, the years of being in the business, strong relationships with our customers and word-of-mouth referrals.
What's the company's philosophy behind finding the right plane for a customer?
We maintain integrity, we are not pushing you on a specific plane because we represent one manufacturer, we are fitting you into a plane that works best for your lifestyle.
What's a notable trend at the moment in your business?
We're seeing a resurgence in first-time buyers.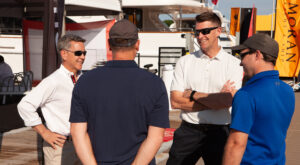 Interview by Lynette Janac
Copy Editing by Michael Isenbek